Herring under a fur coat is a classic salad dish that has remained in demand and popular for more than a decade. There are many gastronomic variations in the preparation of this fish salad, because each hostess makes her own cooking transformations in the traditional recipe.
We suggest making a herring salad using beets, potatoes, carrots and onions. To coat the layers, take mayonnaise. The highlight of our salad is its serving. The culinary form in the form of a heart will allow you to diversify the romantic menu for Valentine's Day.
Ingredients:
Herring fillet.
Carrots (large) – 1 pc.
Potatoes – 2 pcs.
Bulb – 1 pc.
Beets – 1 pc.
Salt – to taste.
Mayonnaise – 3 tbsp. l.
Cooking:
1. Pre-boil root crops for puff fish salad, adding salt to the water. Then we cool the beets, potatoes and carrots and peel them.
Let's start shaping the dish. Set the culinary form on a flat plate. Cut the fish fillet into centimeter cubes. Lay out the first layer.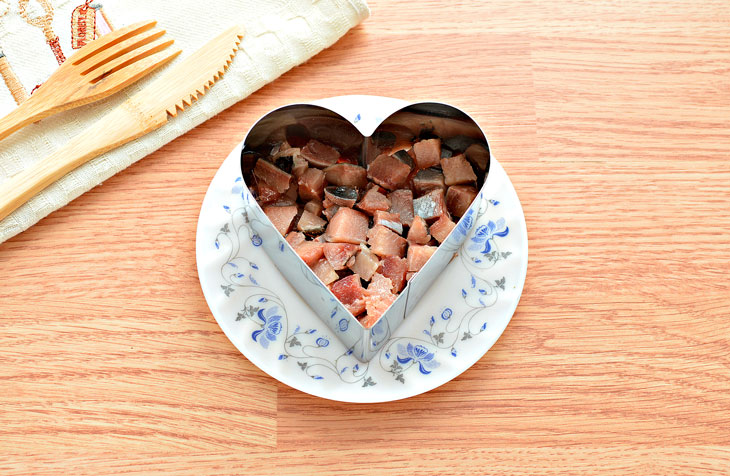 2. Place onion slices on a layer of herring.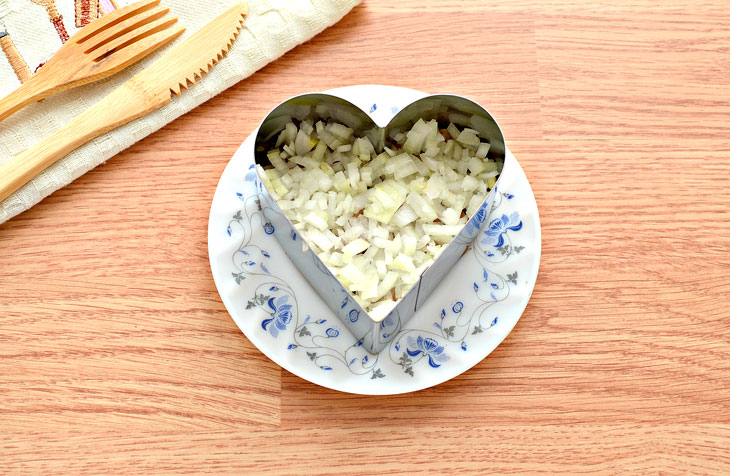 3. Lubricate the onion row with mayonnaise.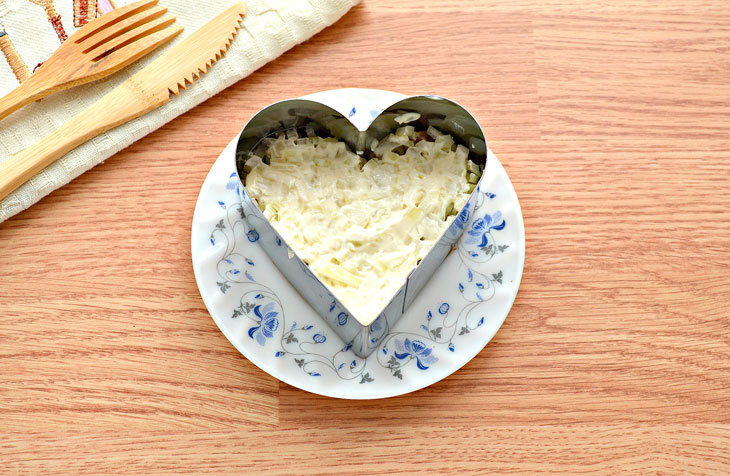 4. We rub the potatoes. Put the potato shavings in the next layer. Lubricate the potato layer as well.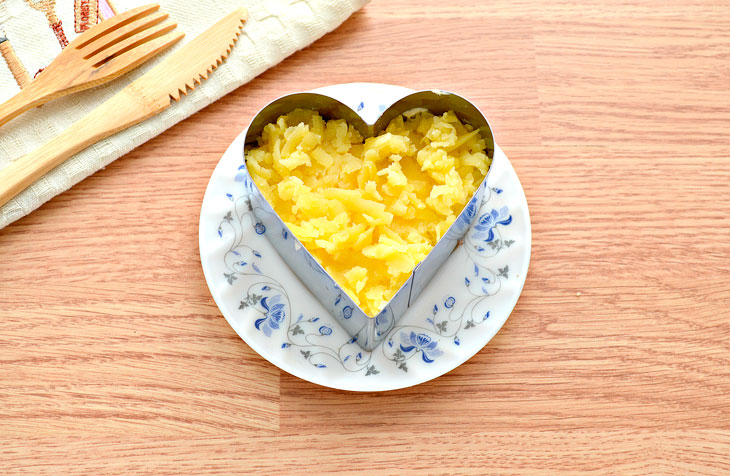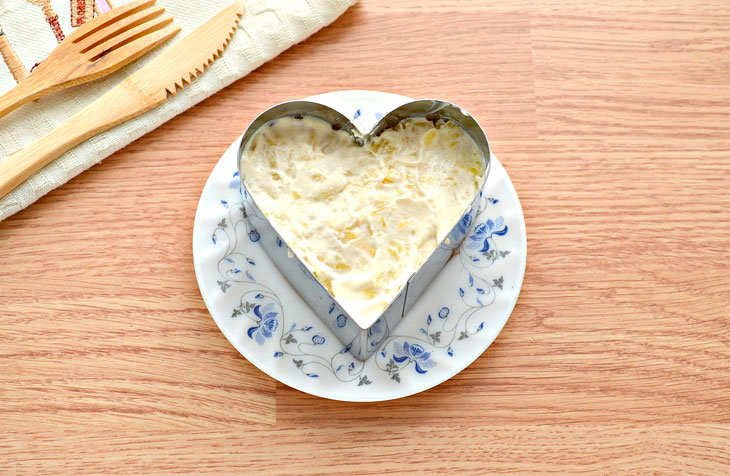 5. Grind carrots with a grater. We distribute the carrot mass.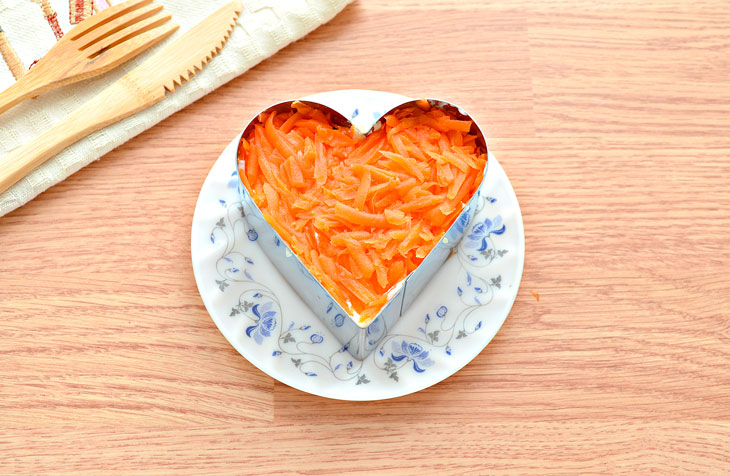 6. Soak the carrot layer with mayonnaise.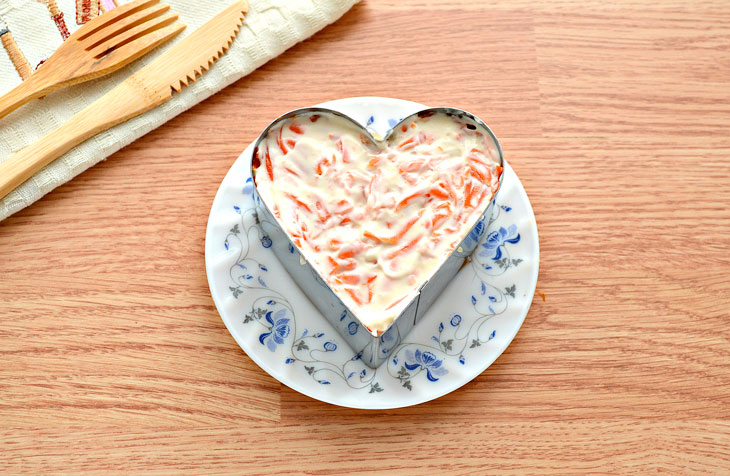 7. We do the same with beets. The beetroot layer is the final layer in our salad.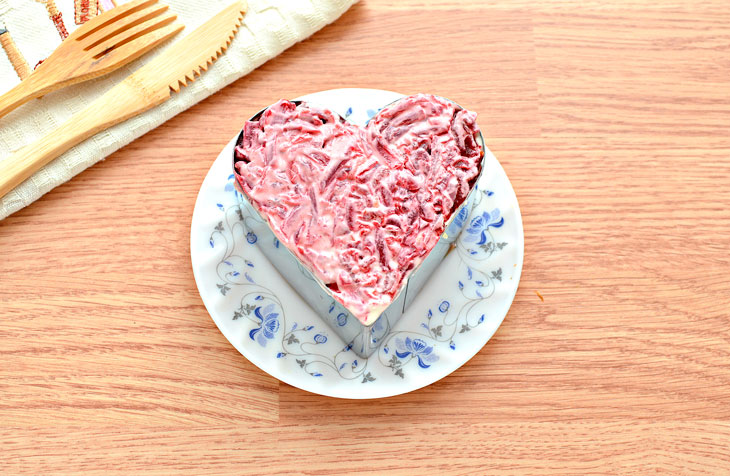 8. Carefully remove the culinary form.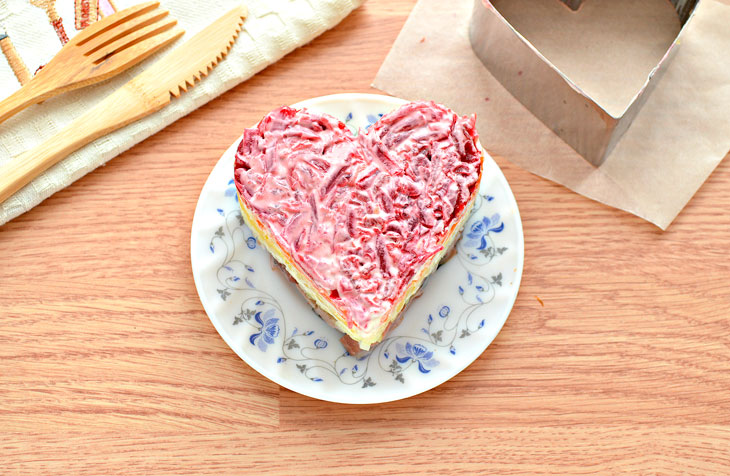 Herring under a fur coat is ready!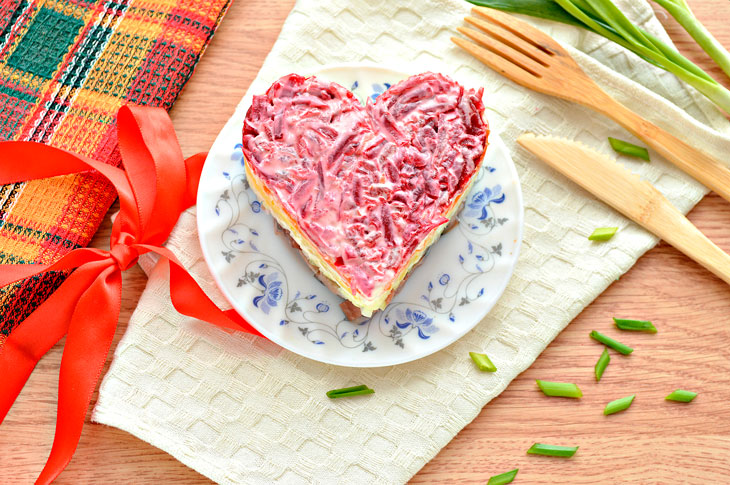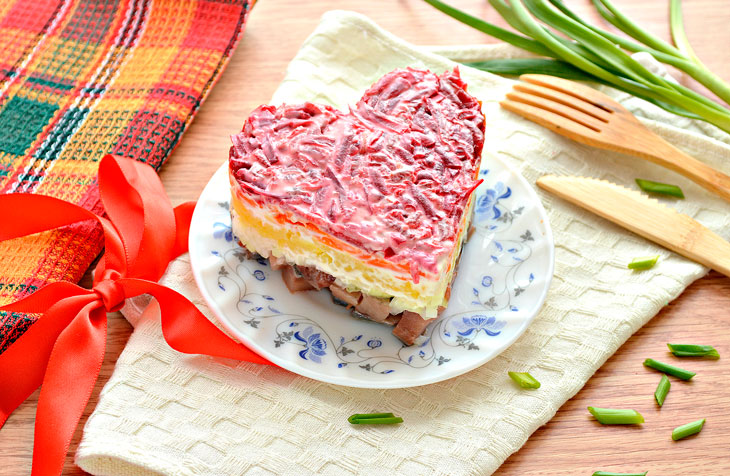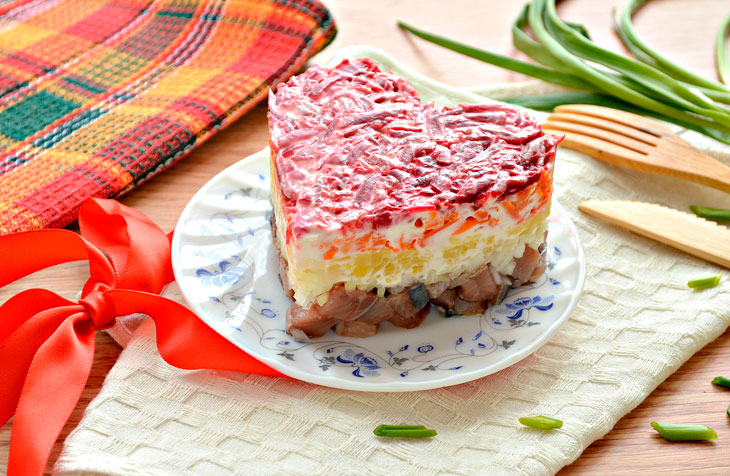 Enjoy your meal!