Homemade boiled pork is one of the most popular types of meat snacks. It is prepared, as a rule, from pork (pulp or neck, depending on preferences) with the addition of various spices, garlic and carrots. Pre-marinated meat is baked in the oven (first in foil, and then without it), as a result of which the boiled pork turns out to be soft, fragrant, with a fried crispy crust.
Ingredients:
Pork – 1-1.5 kg.
Garlic – 3-4 cloves.
Salt – 1-2 tbsp. l.
Carrots – ½ pcs.
Dried garlic – 1 tsp
Seasoning adjika – 1 tsp.
Ground allspice – 1 tsp.
How to cook:
1. Rinse the meat with cold water and pat dry with paper towels to keep it from getting wet.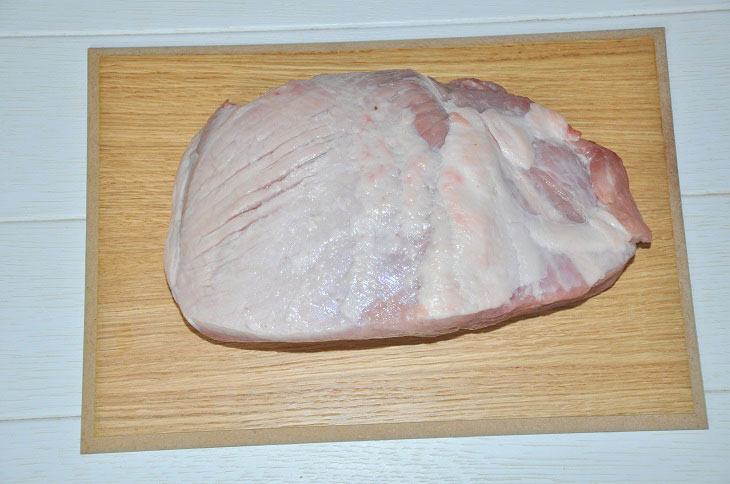 2. Cut the peeled and washed carrots into small circles, and cut the garlic cloves in half (if the garlic is large, it can be cut into slices). Make deep cuts in the meat on all sides, then alternately put chopped carrots and garlic into them.
3. Then rub the piece of pork thoroughly (on all sides) with salt and sprinkle with spices (adjika, ground allspice, dried garlic).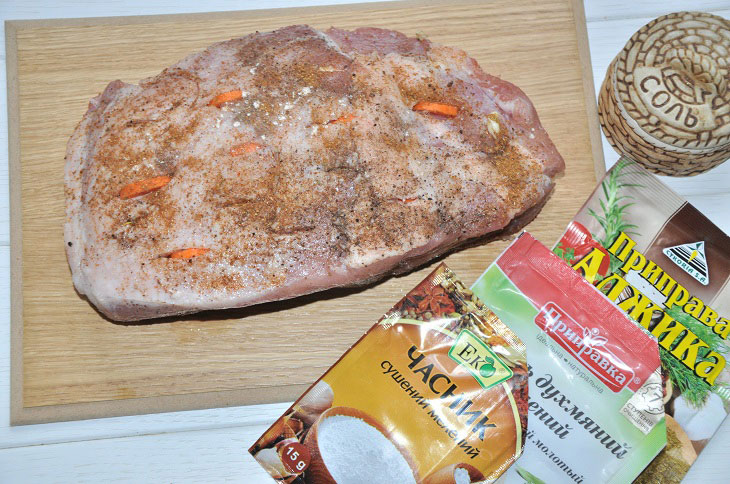 4. Carefully wrap the prepared meat in several layers of foil, then marinate in the refrigerator for 12-14 hours (if time permits, you can marinate meat for boiled pork for a day, so it will come out even tastier). After the required time has elapsed, put the pork wrapped in foil on a baking sheet (or in a mold) and bake in an oven preheated to 180 degrees for 1.5 – 2 hours. During this time, the meat should be cooked, but again, be guided by your oven, if it does not bake well, it may take more time. When the meat is cooked, carefully so as not to burn yourself, unfold the foil, and bake the pork until browned for about 40 more minutes (cooking time depends on the oven).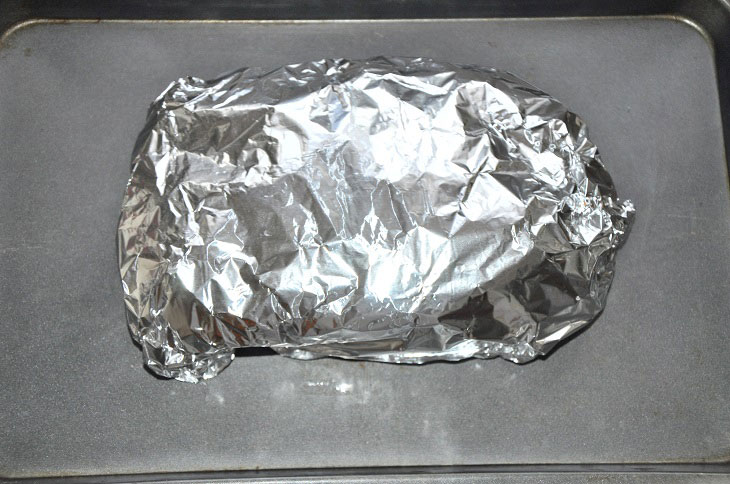 5. Remove the cooled homemade pork from the foil, cut into pieces. You can store such a meat snack in the refrigerator for up to one week (you must first wrap it in paper or cling film so that it does not weather).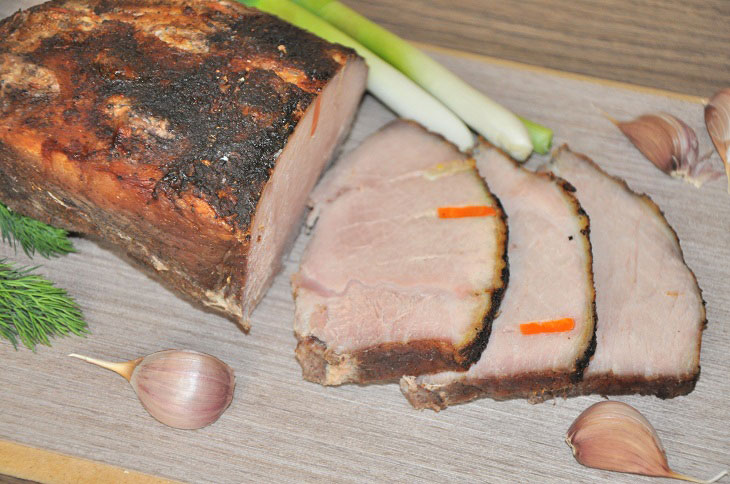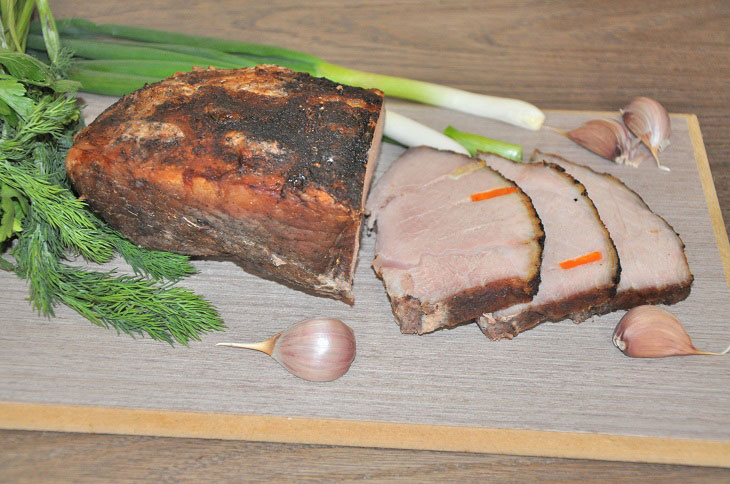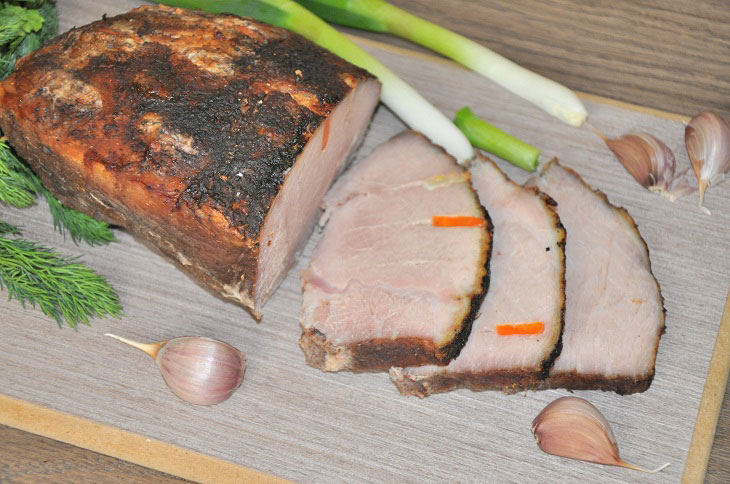 Bon appetit!