Prepare cutlets of an original and unusual shape. This is an easy way to please your loved ones. This dish causes a special delight in children, because such popsicle on a stick can be eaten without fear of catching a cold. Taking the idea as a basis, it is allowed to improvise with the composition of the cutlet mass. Use minced chicken, pork, beef, or a mixture of both. To thicken the cutlet mass, you can add a bun soaked in milk, oatmeal or semolina. To wrap the popsicle, take bacon, brisket or smoked lard, loosened into thin strips.
Cutlets can be steamed, in a slow cooker, in a frying pan or in the oven of your choice. When baking in the oven, use a non-stick mat or parchment paper. The amount of aromatic herbs and spices can be changed to taste. Grated onion or garlic can be added to minced meat. The dish can be served for a small family celebration or for dinner with mashed potatoes or rice.
Ingredients:
Minced chicken – 190 g.
Ground beef – 190 g.
Smoked lard – 25 g.
Manka – 40 g.
Paprika – 3 g.
A mixture of peppers – 2 g.
Coriander – 1 g.
Nutmeg – 2 g.
Egg – 1 pc.
Garlic – 5 g.
Salt, pepper – to taste.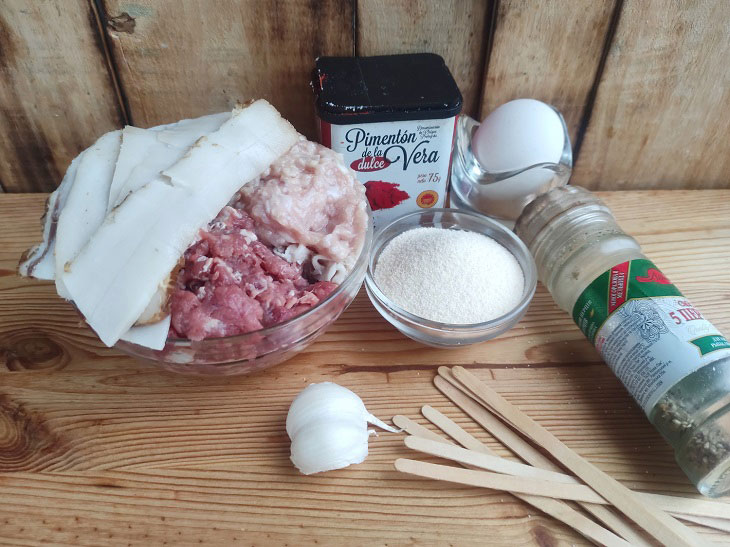 How to cook:
1. Place the minced meat in a bowl, beat in the egg, nutmeg, paprika, peppers, coriander and finely grated garlic.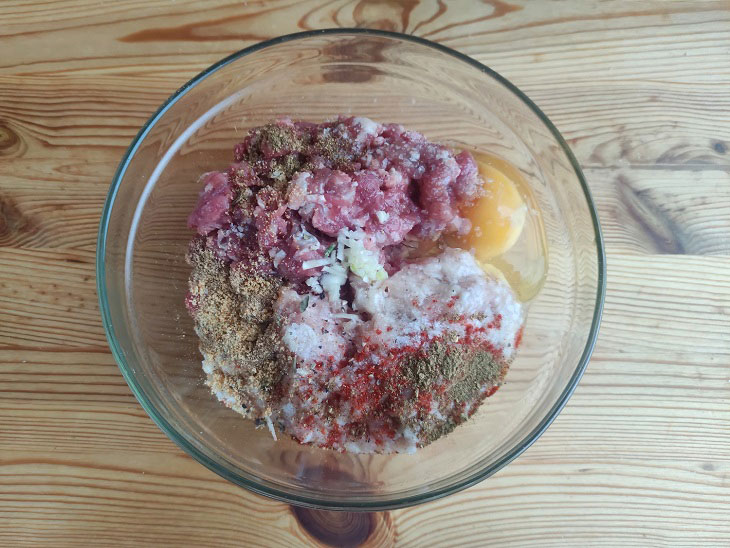 2. Add semolina to the cutlet mass, mix it until smooth. Leave for 20 minutes.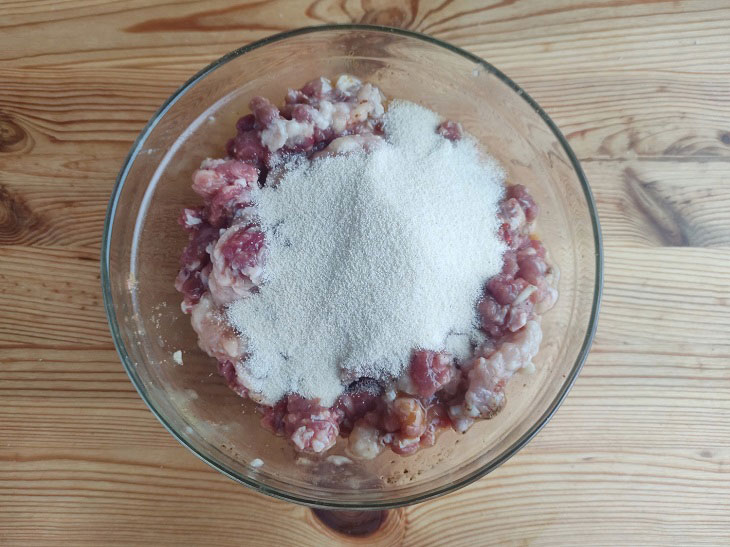 3. Re-mix minced meat, take ¼ part. With wet hands, form a rectangle with sides measuring 2 by 4 cm.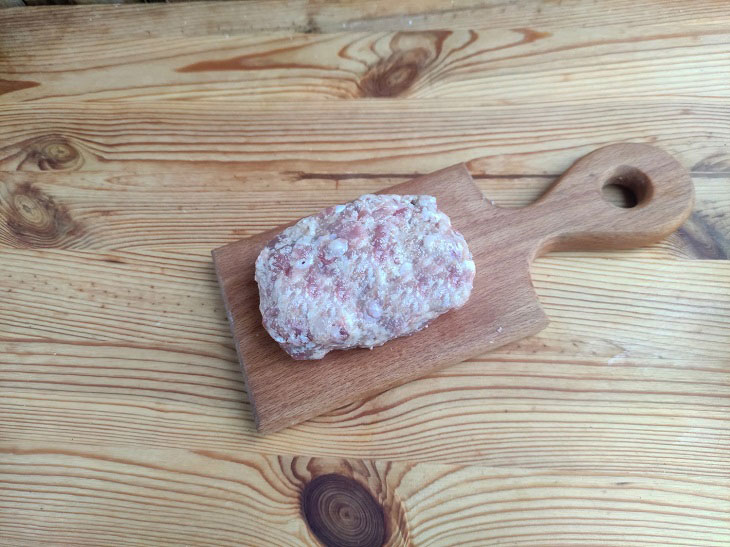 4. Insert a stick moistened with water in the center. Wrap the cutlet with smoked lard. Shape the cutlet into a popsicle shape. Also form the rest of the products.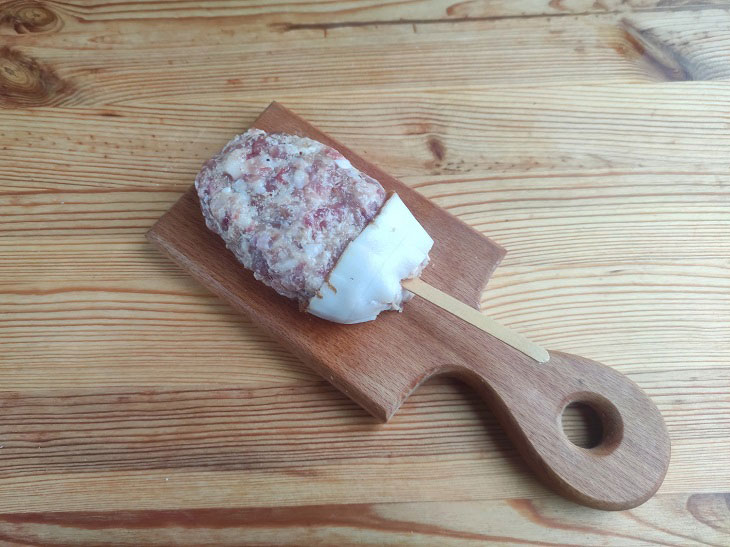 5. Put the formed cutlets on a non-stick mat. Bake in the oven at 200 degrees for 45 minutes.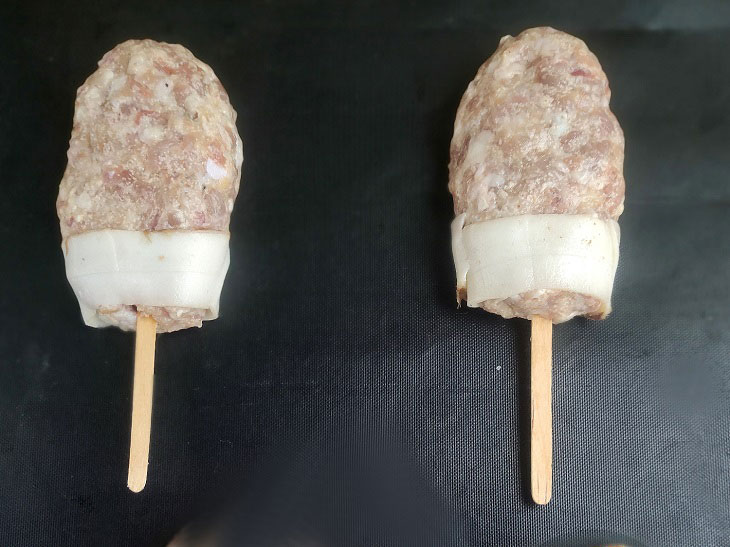 6. Put the popsicle on a serving plate, add pickled cauliflower, fresh herbs and garlic cloves. You can complement the serving with any spicy sauces based on sour cream or tomato.
Cutlets are juicy and flavorful with a delicious serving. From simple products, you get a super dish that will not go unnoticed at your table.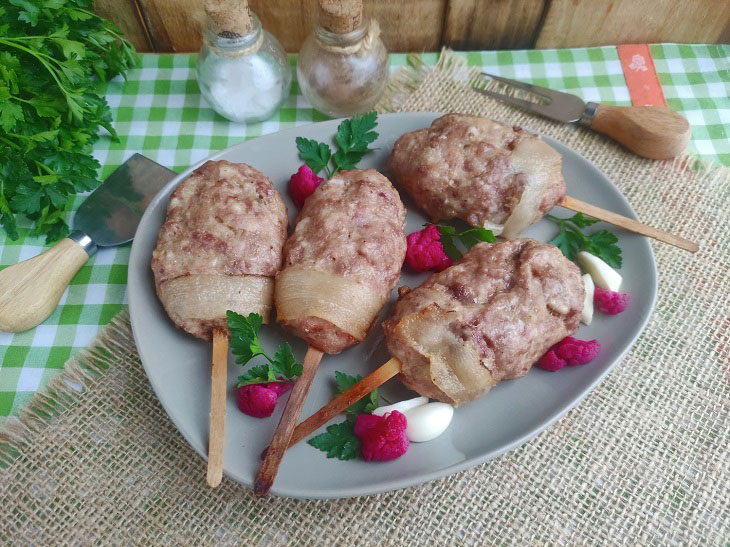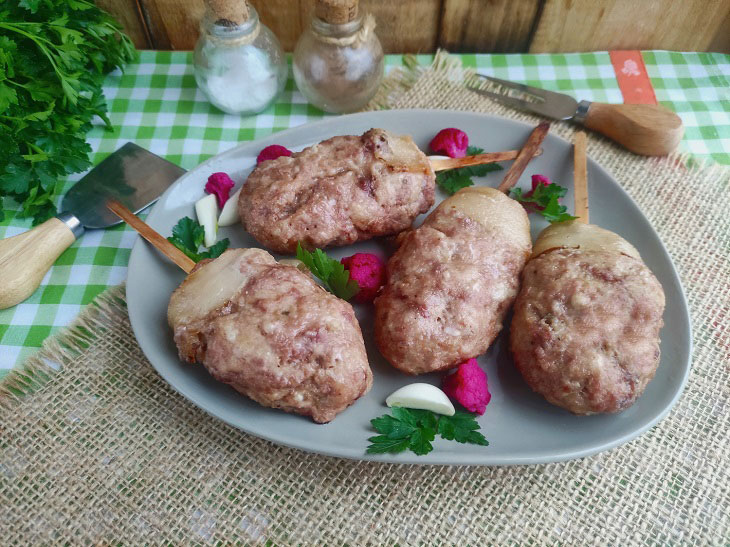 Bon appetit!