Grandfather's mustache is an unusual dish made from simple products, which is very popular with the children's audience. For the recipe, you will need homemade or high-quality minced meat from a trusted manufacturer. Suitable chicken, turkey, pork or beef product. From it small cutlets are formed in the form of a kebab. Spaghetti is placed inside the cutlets, which, after cooking, imitate the grandfather's mustache.
The dish is stewed in vegetable gravy in a frying pan. The set of vegetables is allowed to vary depending on the season. You can use fresh or frozen bell peppers, skinless tomatoes, or thick tomato juice. For cooking, take a frying pan with a diameter of 22 cm or an oval cast-iron dish. When choosing spaghetti, give preference to the thinnest pasta.
Ingredients:
Minced chicken – 400 g.
Spaghetti – 80 g.
Thick tomato – 100 ml.
Sweet pepper – 50 g.
Granulated garlic – 5 g.
Vegetable oil – 40 ml.
Thyme – 2 g.
Paprika – 2 g.
Salt, pepper, herbs – for serving.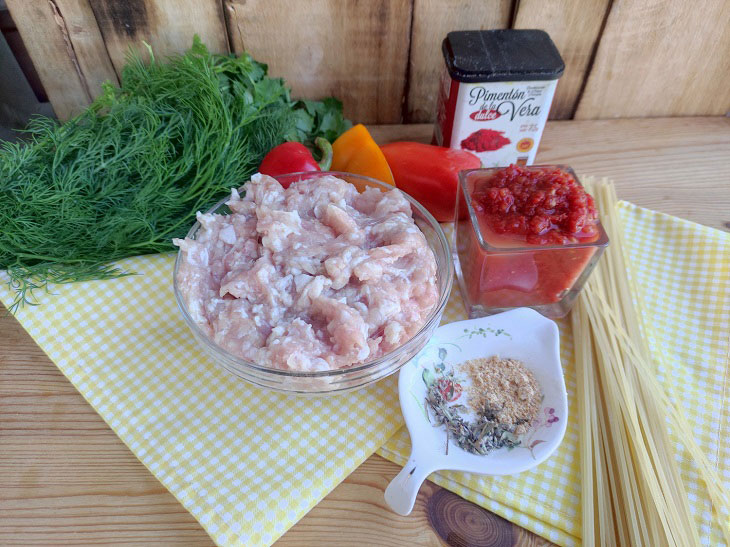 How to cook:
1. Mix minced meat with salt, pepper and spices.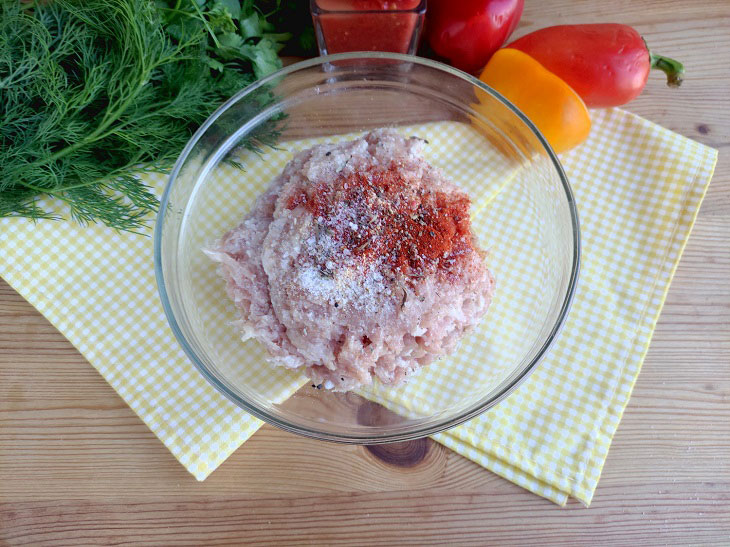 2. Pour vegetable oil and homemade thick tomato into the pan.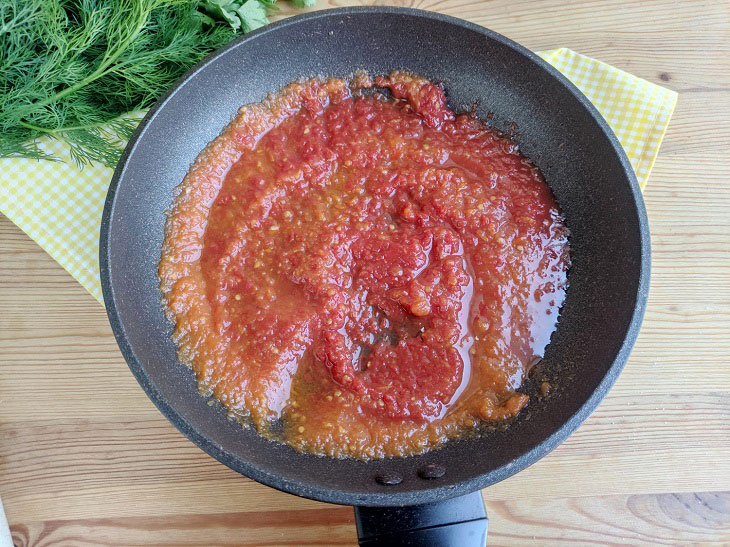 3. Add finely chopped bell pepper, salt and pepper. Boil the sauce.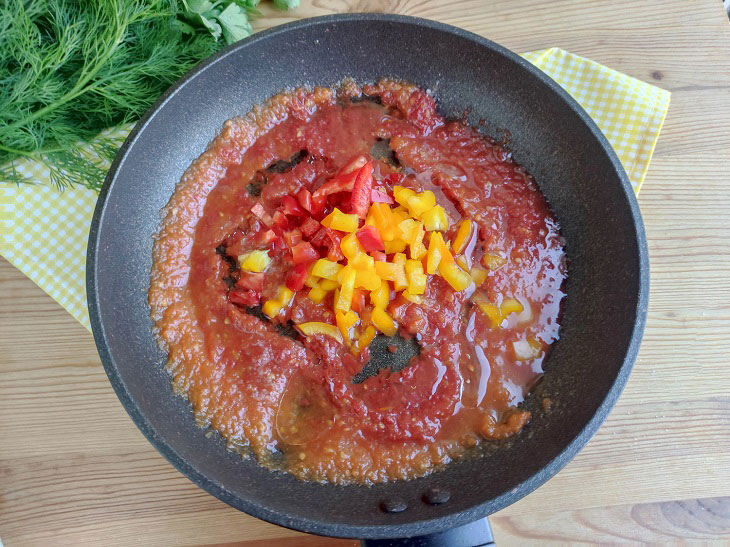 4. Minced meat divided into 5 parts. Roll each part with wet hands into an oblong cutlet.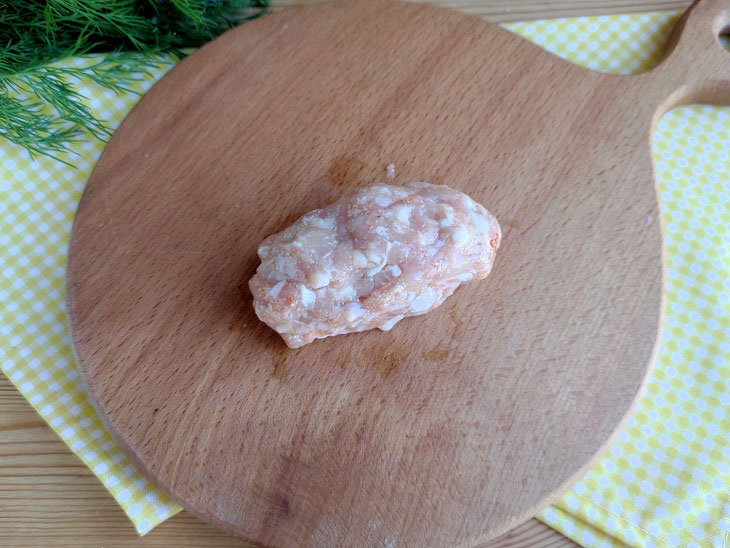 5. Shorten the spaghetti to the size of the pan (simply break off 1/3 of the pasta). Place spaghetti in the center of the patty.
6. Connect the edges of the minced meat so that the spaghetti is inside the patty.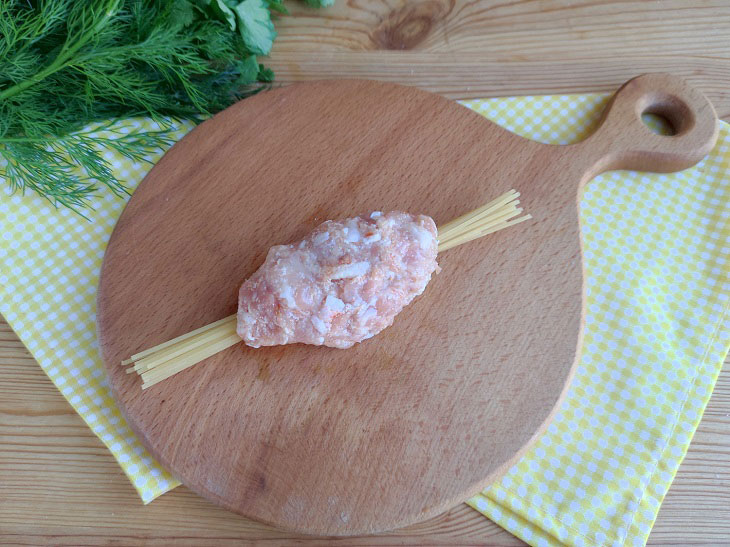 7. Put the prepared blanks into the pan. Make sure that there is some distance between the cutlets.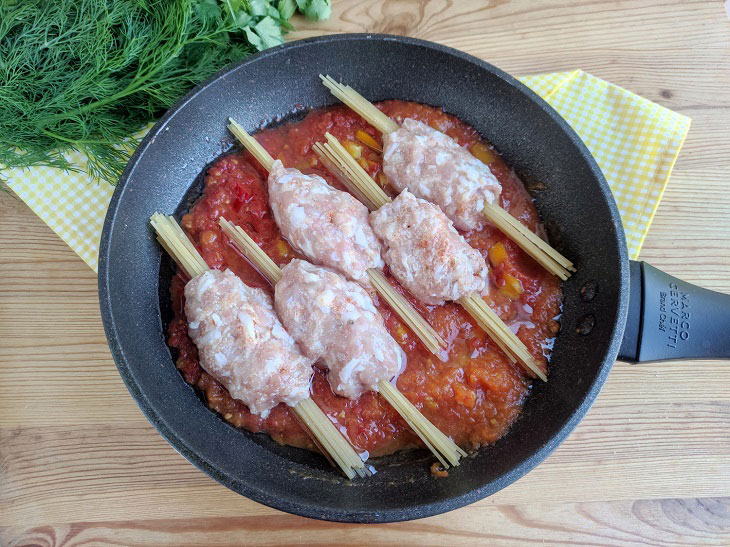 8. Pour hot water from the kettle so that it completely covers the pasta.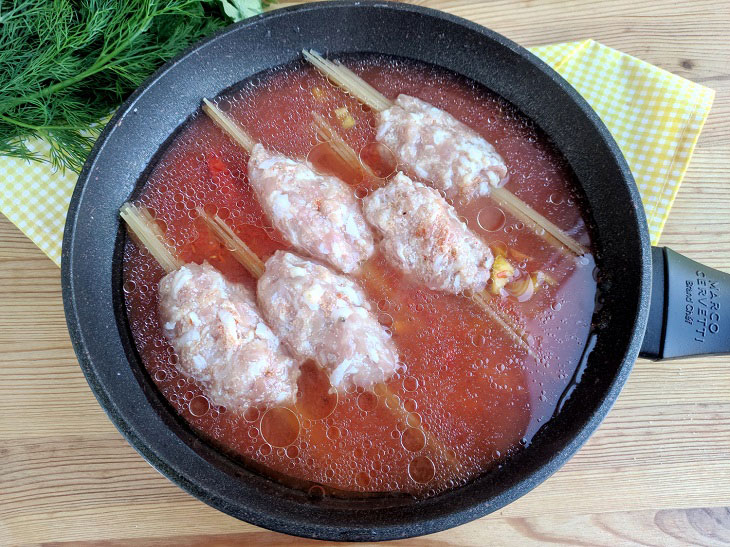 9. Cover the pan with a lid and simmer for 25 minutes over medium heat until the minced meat and pasta are cooked.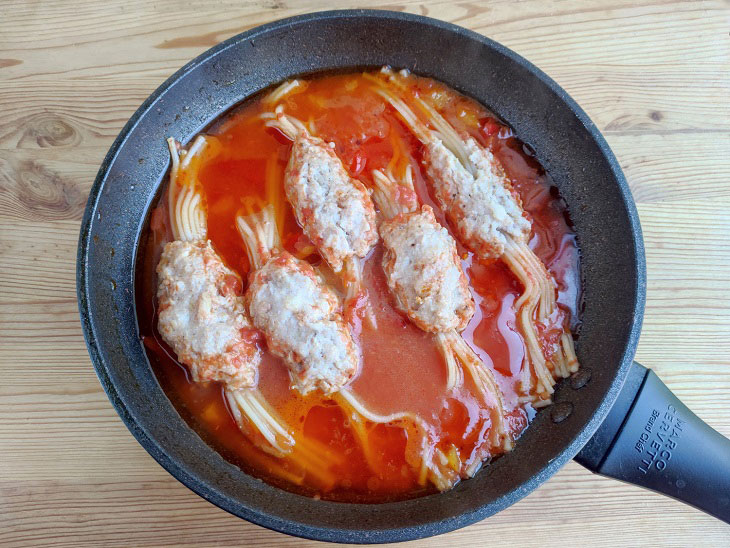 10. Put grandfather's mustache on a serving plate, spread thick sauce around, decorate with herbs.
A delicious hearty dish looks appetizing, the pasta is soft, the meat is fragrant and juicy. The dish can be stored in the refrigerator and reheated as needed.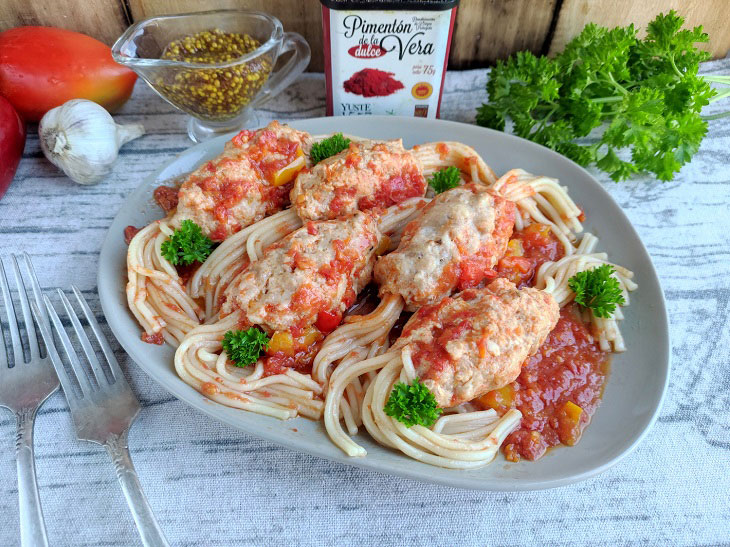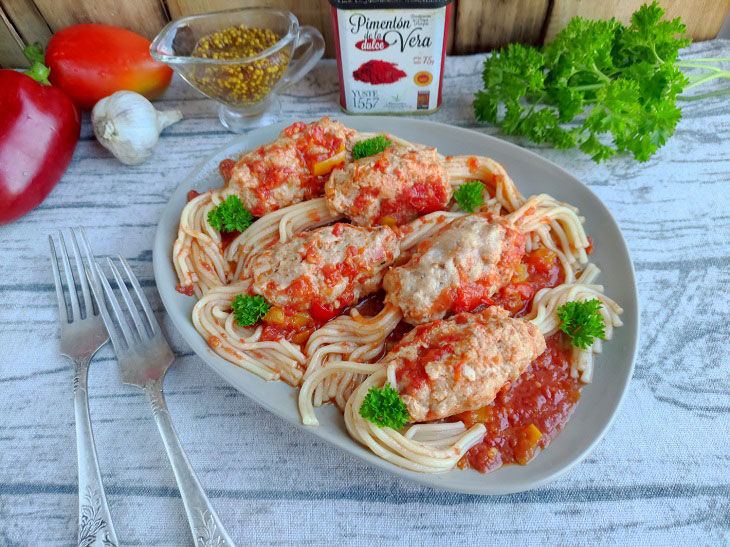 Bon appetit!