Homemade cutlets "Table" can be safely prepared for dinner or made as a meat snack for a holiday. They turn out refined in taste and have a unique filling, which is prepared from processed cheese and pickles. To fry such meat cutlets should be in a pan, or this procedure can be entrusted to the oven, although in this case they will be less juicy, but, on the other hand, dietary.
When choosing meat, it is best to opt for pork, however, chicken or beef is also suitable for this. Processed cheese should not be bought too cheap, while pickled cucumber should not be too sour.
Ingredients:
Pork – 350 g.
Vegetable oil or lard – for frying cutlets.
Processed cheese – 1 pc.
Pickled cucumber – 1 pc.
Garlic – 1 clove.
Salt – 2-3 pinches.
Pepper – to taste.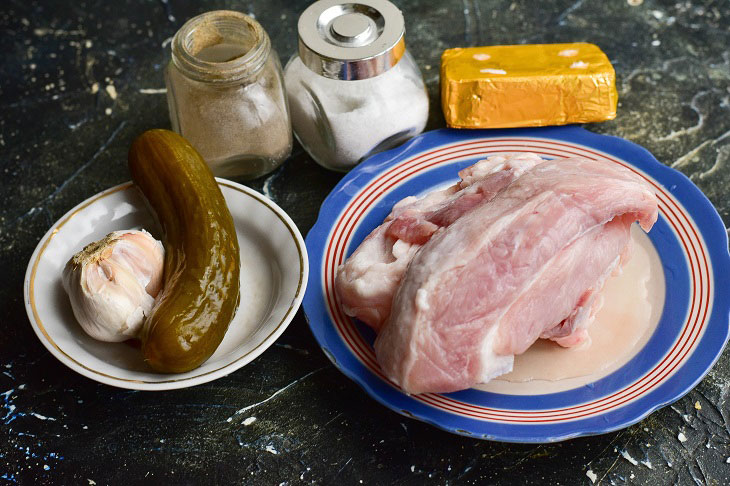 How to cook:
1. Wash the pork very well, cut it into smaller pieces.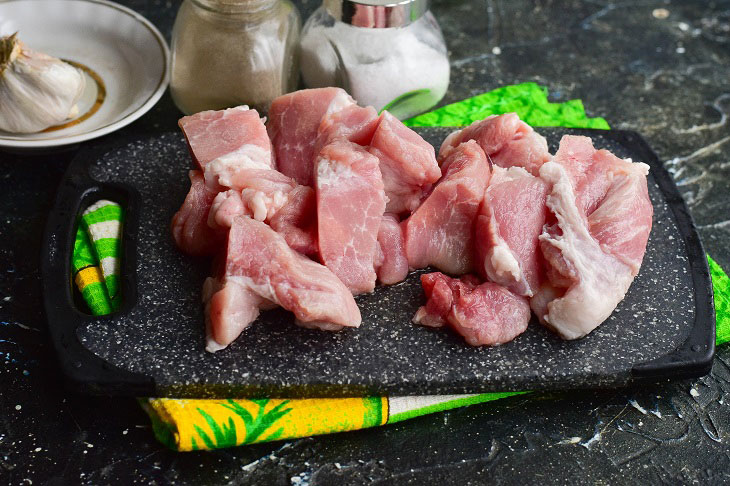 2. Grate processed cheese on a coarse grater.
To make this procedure easier to do, grease the grater with vegetable oil or send the cheese to the freezer for literally 7-10 minutes.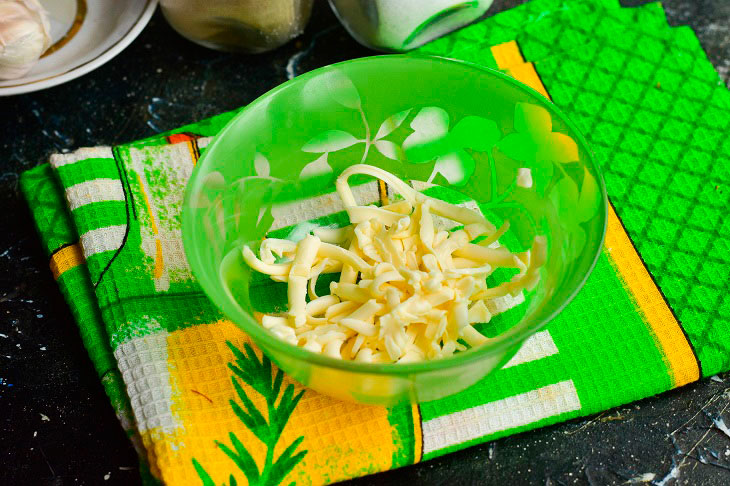 3. Grate pickled cucumber. Pair it with cheese. Mix everything well.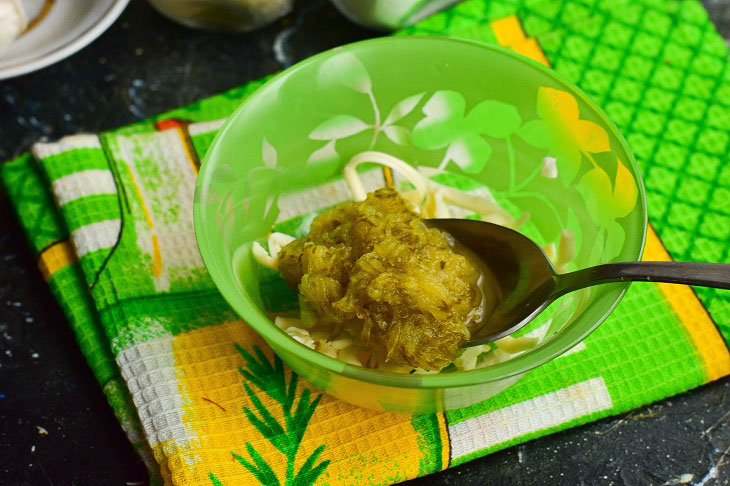 4. Twist the pork pieces in a meat grinder.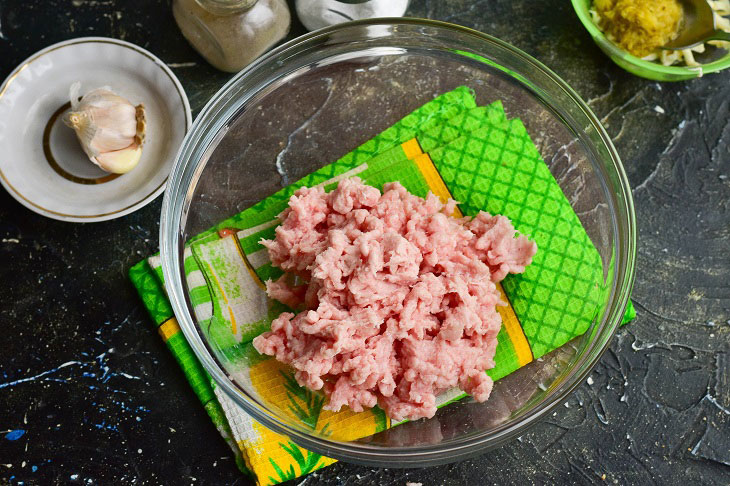 5. Peel a clove of garlic and squeeze through a press. Add it immediately to the meat.
Garlic can be safely replaced with onions, or it can be excluded altogether and only ground black pepper can be left.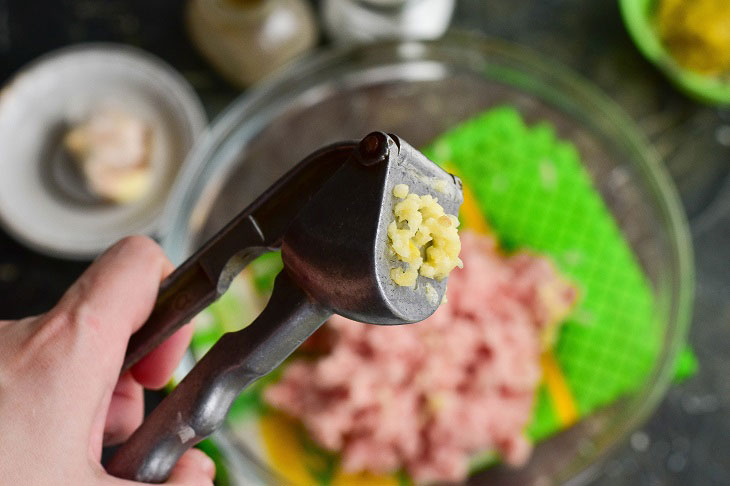 6. Add salt and pepper to the minced meat to taste. You can also add the spices that you like the most to taste.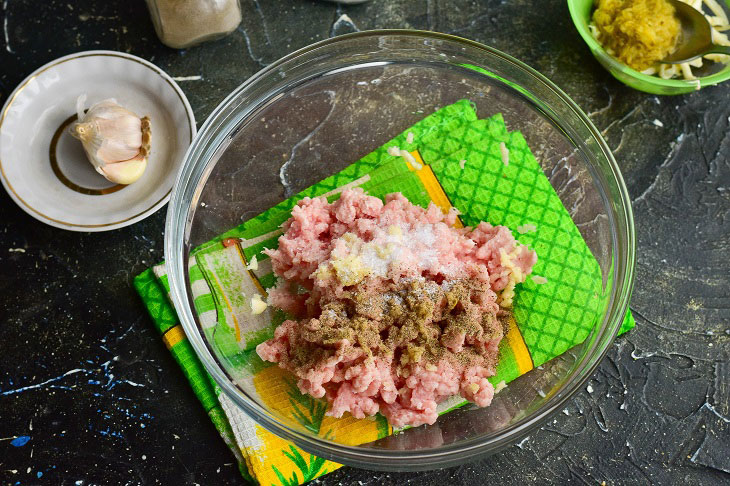 7. Now put a little minced meat on your hand, press it down, put the cheese and pickle filling inside. Form a patty. Do the same with the rest of the stuffing.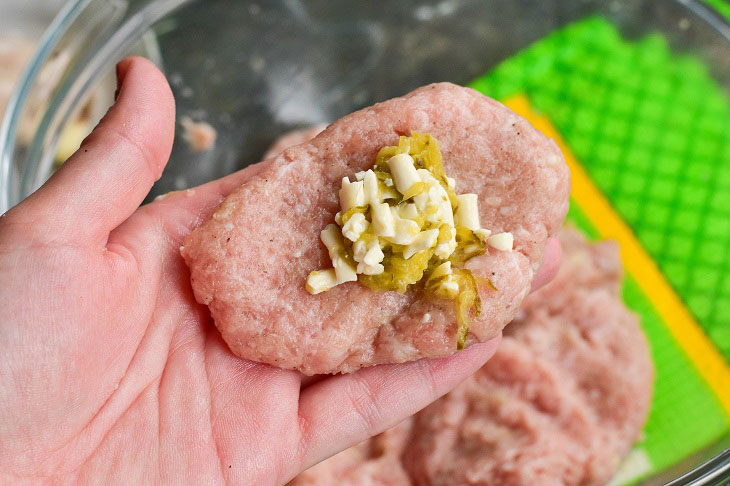 8. Heat vegetable oil in a pan. Lay out the prepared cutlets. Fry them over moderate heat for about 4-6 minutes on each side.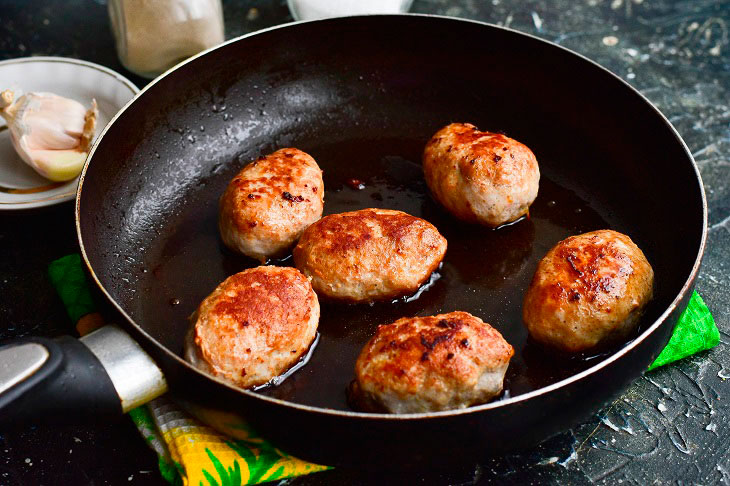 Now just put the finished meatballs on a beautiful dish. Serve them immediately to the table, as they are most delicious when hot.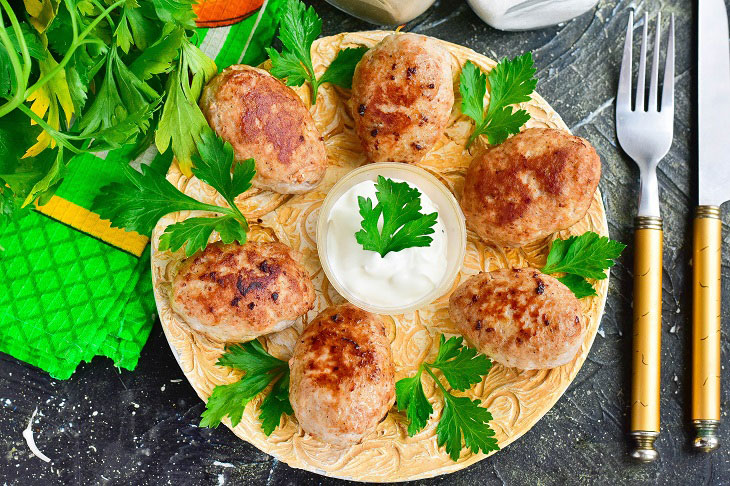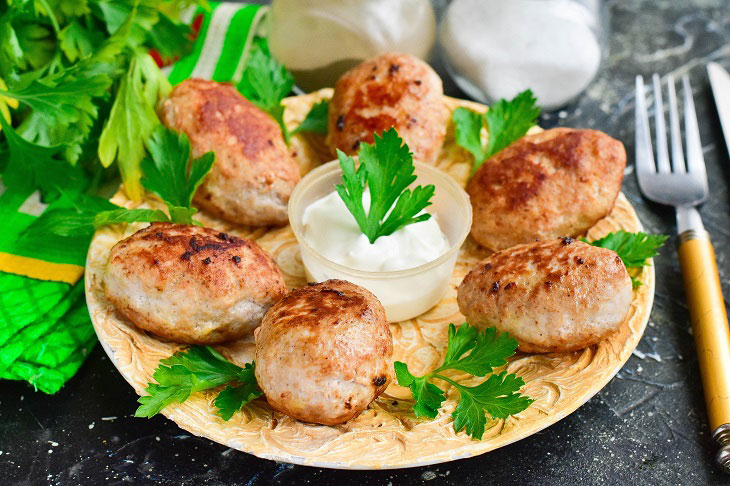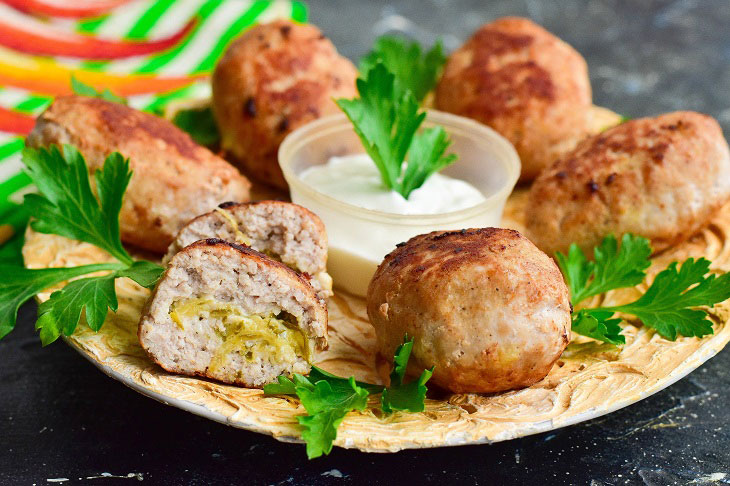 Bon appetit!