If you like homemade cakes, then you will definitely like these insanely tasty and airy donuts with garlic.
It will take a lot of time to prepare the buns, but the end result will please every1. Pampushki are in perfect harmony with first courses, especially borscht. They can be served instead of bread, very convenient to take with you on a picnic.
Ingredients:
Water – 270 ml.
Salt – 2 tsp
Sugar – 2 tbsp. l.
Fresh yeast – 50 g.
Vegetable oil – 70 g + for lubrication.
Wheat flour – 450-480 g.
For lubrication:
For the garlic dressing:
Garlic – 3-4 cloves.
Dill – 5-8 sprigs.
Vegetable oil – 4 tbsp. l.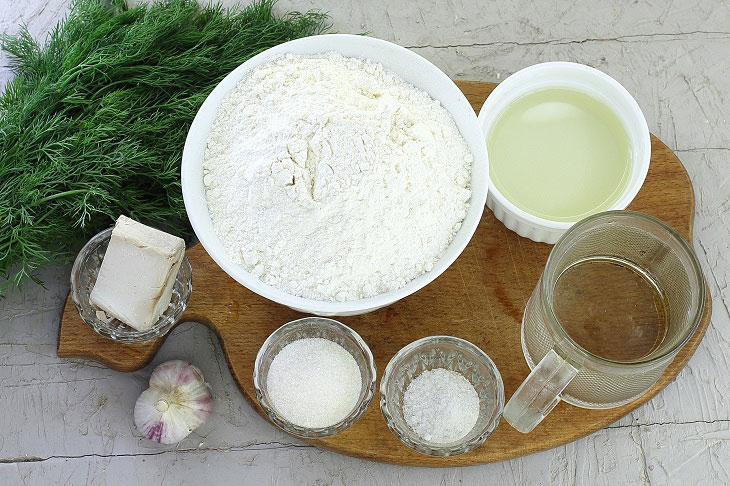 Cooking time: 2 hours. Number of pieces: 16.
How to cook:
1. Pour sugar into warm water. Stir to dissolve. Add fresh yeast. You can use dry. Leave for 15-20 minutes in a warm place to activate them.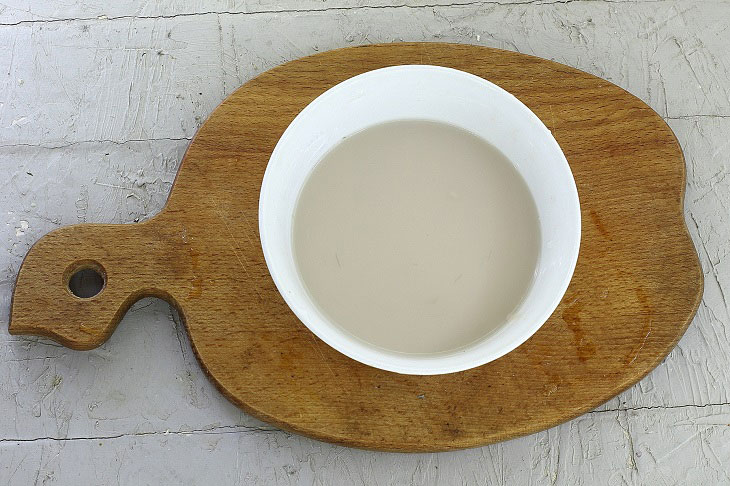 2. Sift wheat flour into a deep container.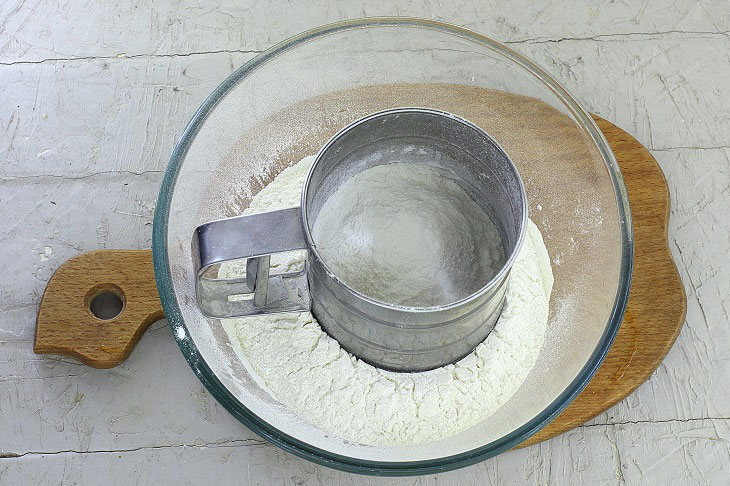 3. Add salt. Take a regular whisk and mix the mass until the salt is evenly distributed.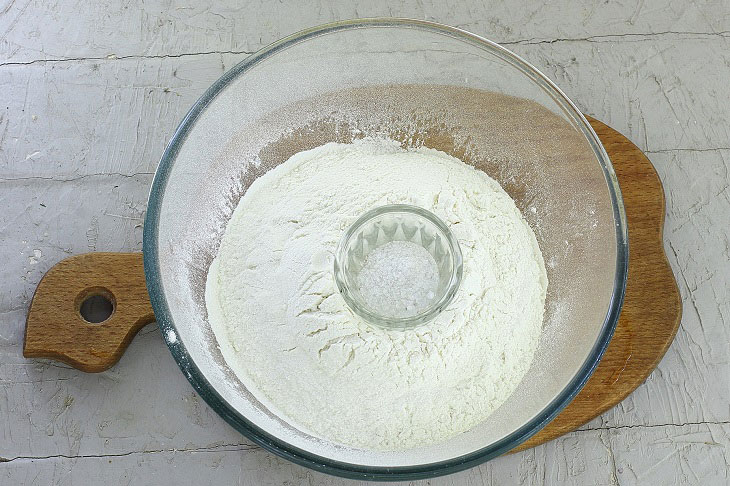 4. Make an indentation in the center. Pour in the yeast solution and unscented oil.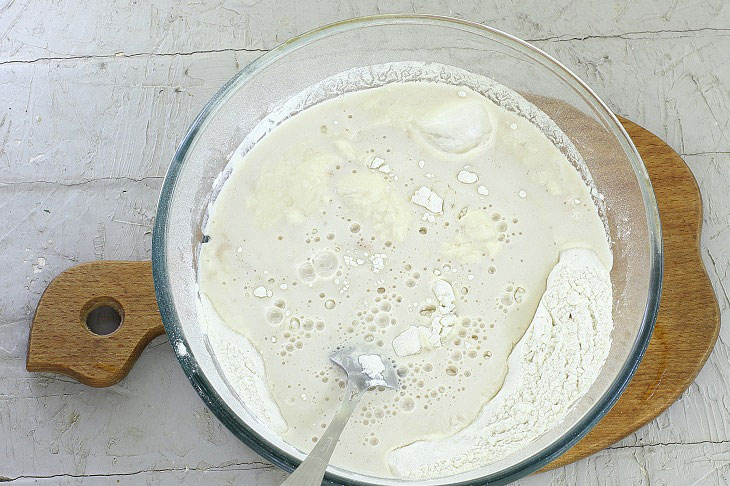 5. Stir with a spoon until all dry matter is moistened.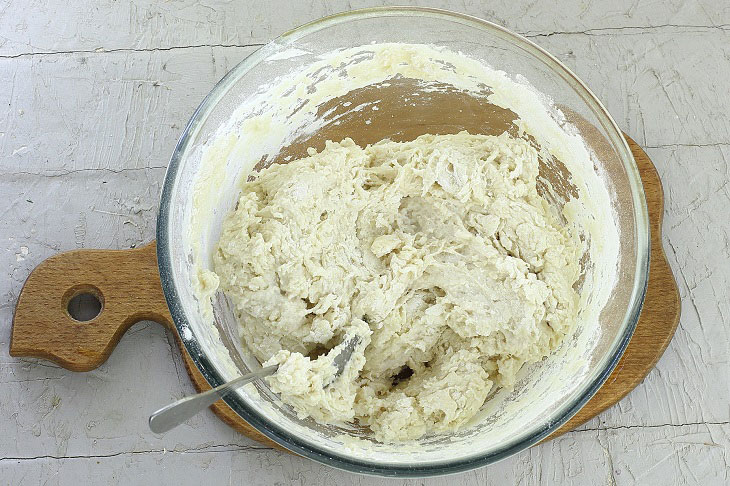 6. If the dough is very sticky, add a little more flour. Knead on the board until a soft ball forms, slightly sticky to your hands. Return back to a deep dish, cover with a cloth napkin. Send to a warm place for 60-90 minutes.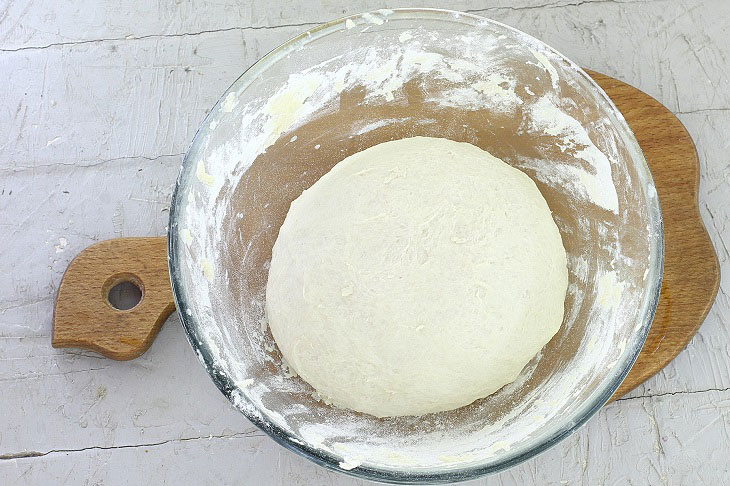 7. During this time, the dough should increase by 2-3 times.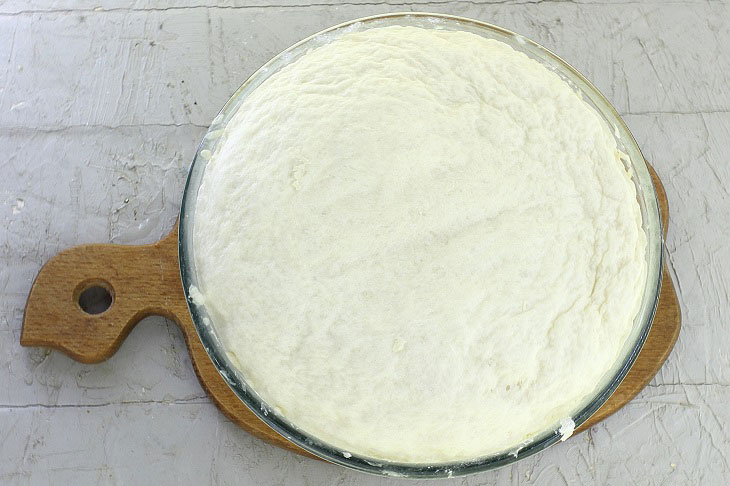 8. Lubricate your hands with vegetable oil. Turn the dough out onto a board and punch down. Divide into 15-16 pieces. Form each into a ball. Cover the baking dish with parchment. Lay out the balls. Cover them with a towel. Leave warm for 30-40 minutes.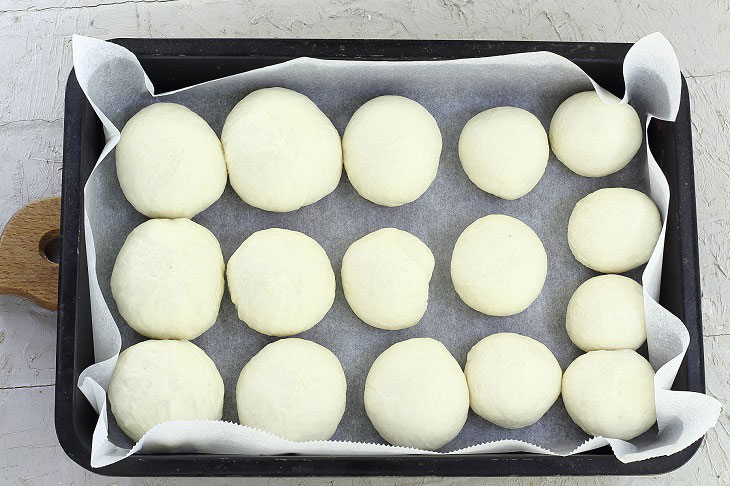 9. Shake the yolk and grease the blanks. The oven must be heated to 200-220 degrees. Send to a hot oven for 25-35 minutes. The time to readiness depends on the power of your stove. Focus on your technique.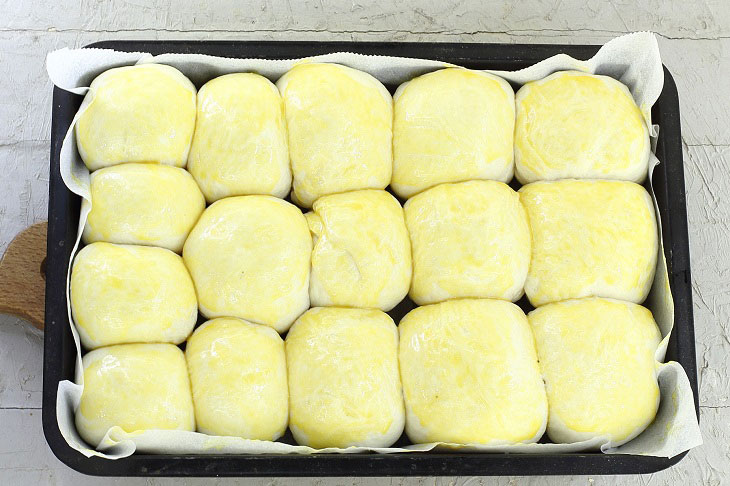 10. Meanwhile, prepare the garlic dressing. Pass the peeled garlic through a press. Pour vegetable oil into it and mix well. Wash and dry the dill. Finely chop.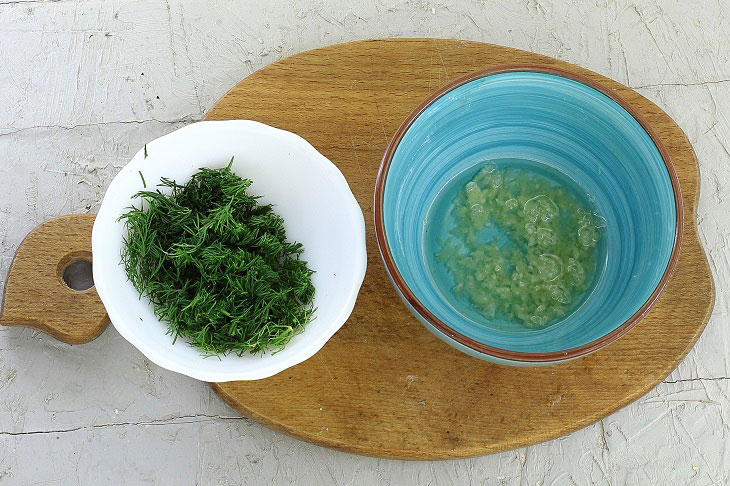 11. Remove the finished buns from the oven. Brush with garlic dressing and sprinkle with chopped dill.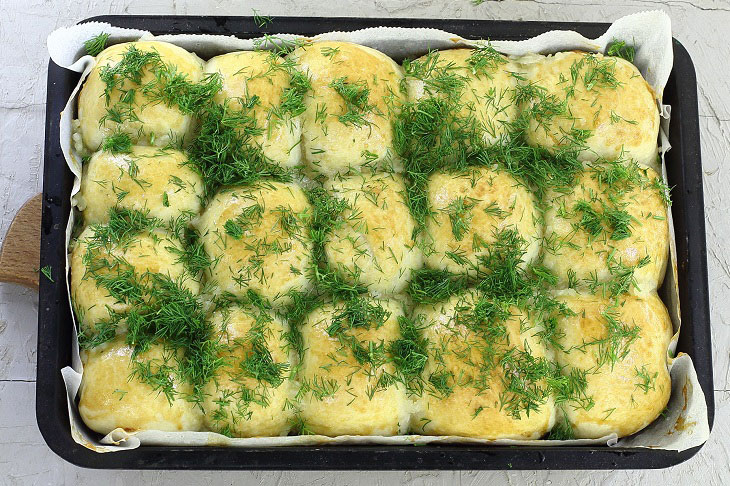 Pampushki with garlic are ready.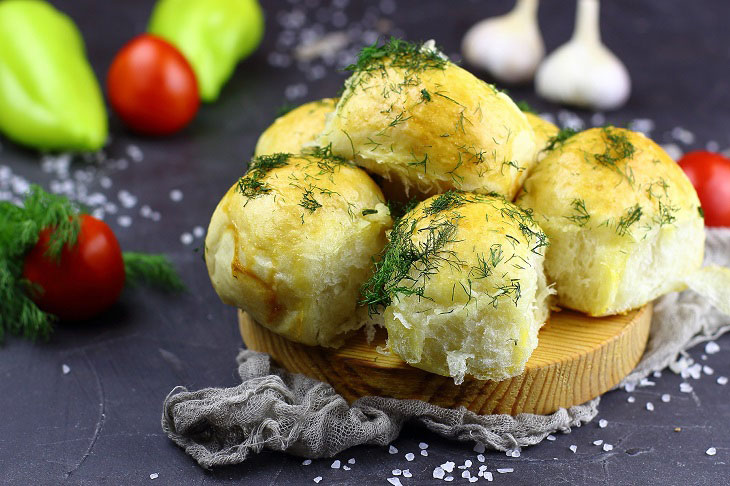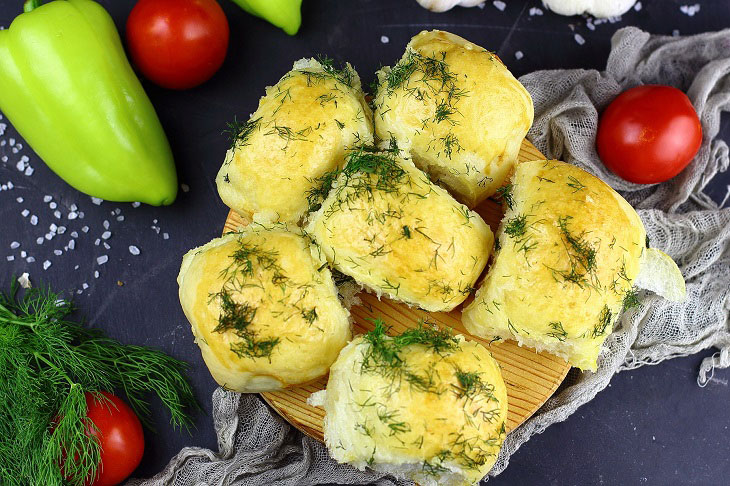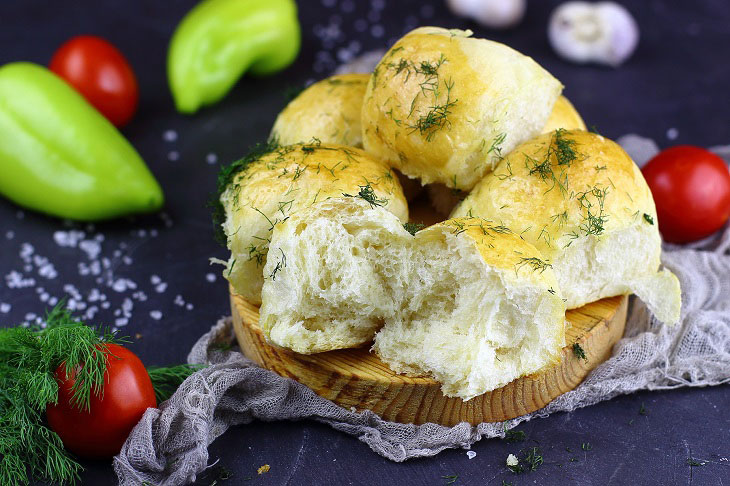 Bon appetit!