Carrot cake is a great pastry that you can safely prepare for the arrival of guests, as it is made easily and quite simply. To taste, such a cake comes out very soft, original and unique. In the context, it has a bright orange color, which makes it very beautiful. Ready-made pastries are best combined with some hot drinks. That is why you can pre-brew your favorite tea or coffee. It would also be appropriate to serve such a pie simply with a glass of milk, or put a bowl next to it with sour cream or homemade berry jam, for example, raspberry.
Kefir for making dough is suitable with any percentage of fat content. Therefore, buy in the store the one that you are used to using for making dough. It is better to buy a chicken egg at home.
Ingredients:
Carrot – 1 pc.
Egg – 1 pc.
Salt – 3 g.
Sugar – 50 g.
Baking powder – 7 g.
Kefir – 100 ml.
Flour – 125 g.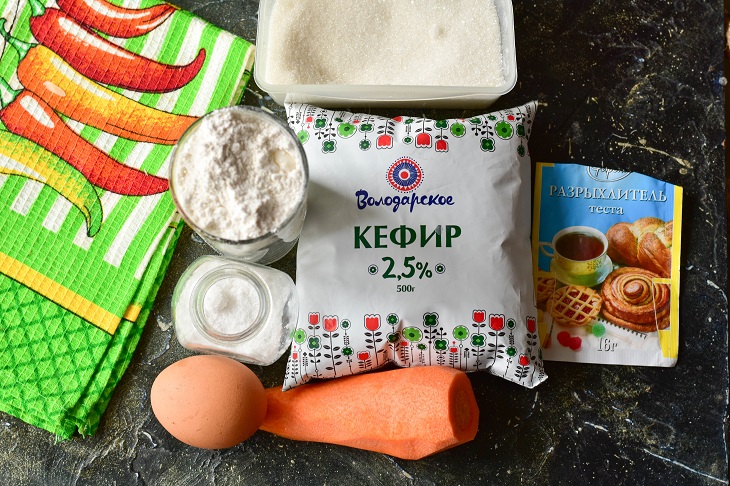 How to cook:
1. In a container, combine salt, sugar and add the egg there.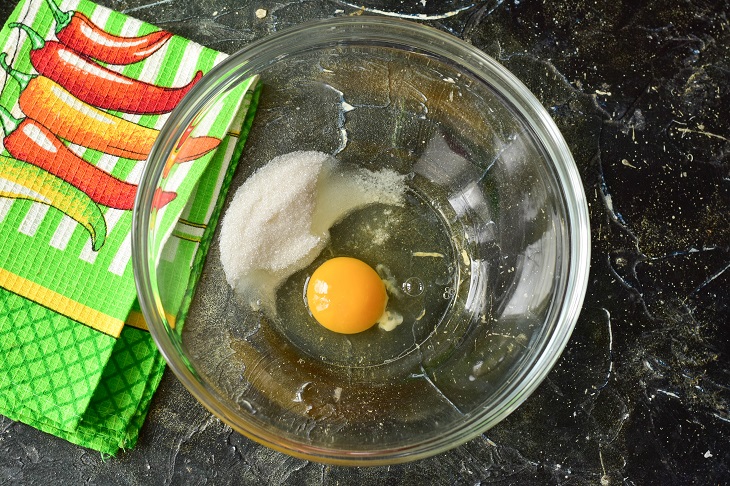 2. Mix everything with a whisk.
You can use a mixer or a food processor to knead the dough.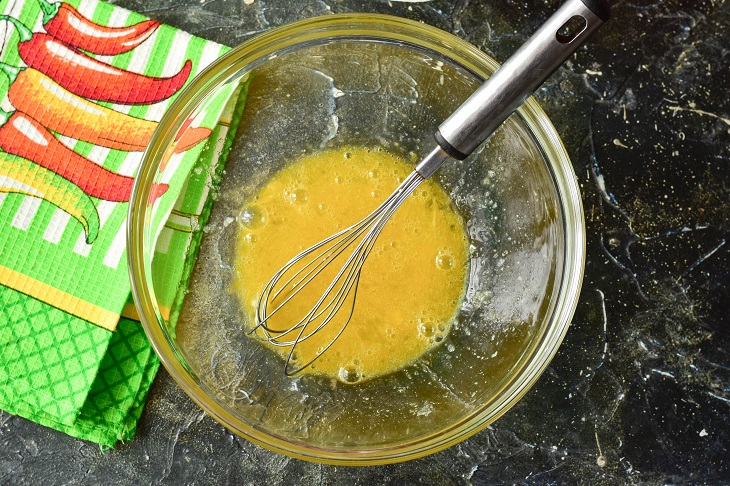 3. Now grate the peeled carrot on a fine grater.
You can twist the carrots in a meat grinder if you don't want to grate it. A blender with a special chopper bowl is also suitable for grinding.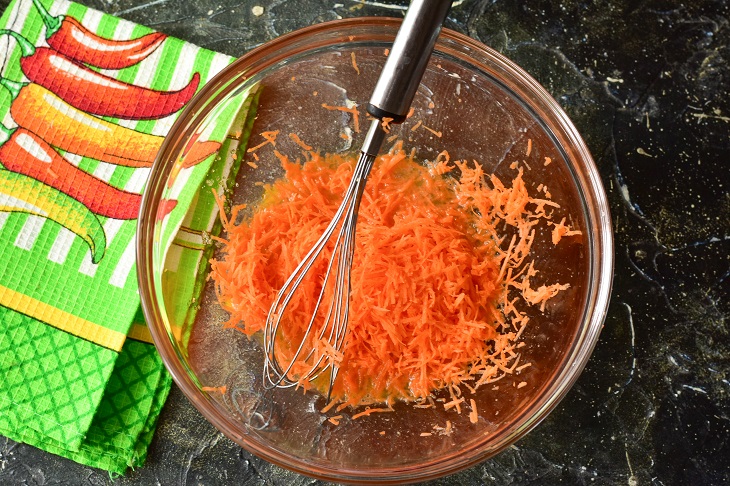 4. Pour in kefir. With what percentage of fat content it will not matter at all.
5. Mix the flour with the baking powder in a separate bowl and then add to the dough.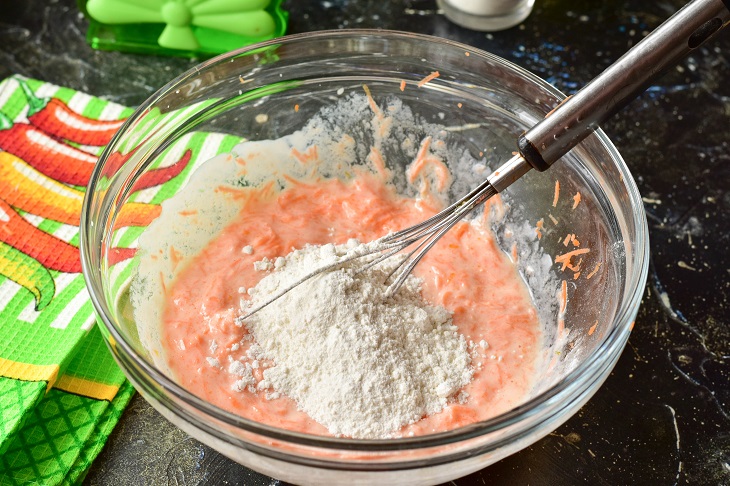 6. Mix it very well. It will have the consistency of thick sour cream.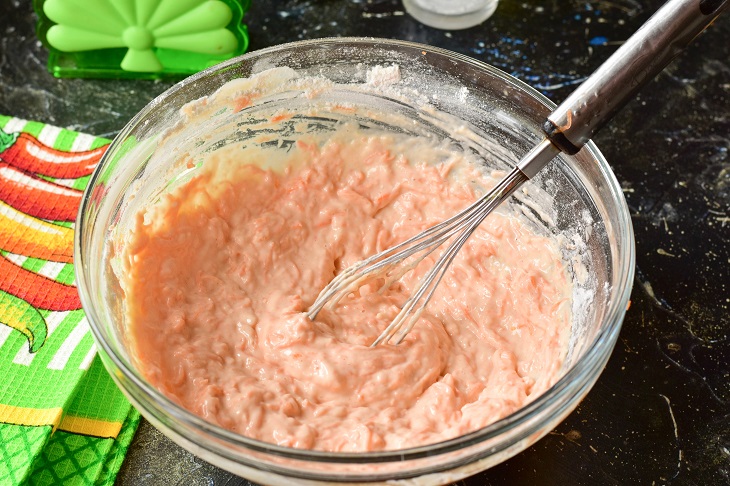 7. Pour the carrot batter into a baking dish. To make it easier to take the cake out of it after baking, grease it with any oil beforehand and sprinkle with semolina or crackers.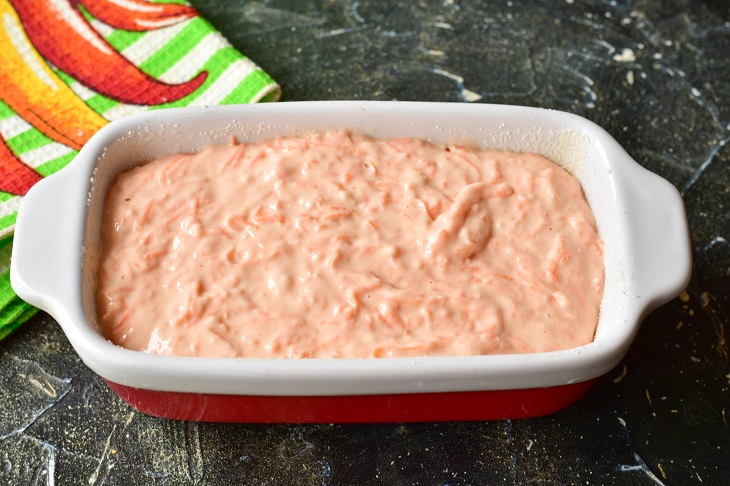 8. Send the form to the oven for 30 minutes. Choose a temperature of 190 degrees.
Remove the pastries from the oven, check for readiness using a long wooden skewer (a sushi stick is also suitable). If it is dry, it means that the cake is ready, and you can safely get it out of it carefully.
This is how the cake came out!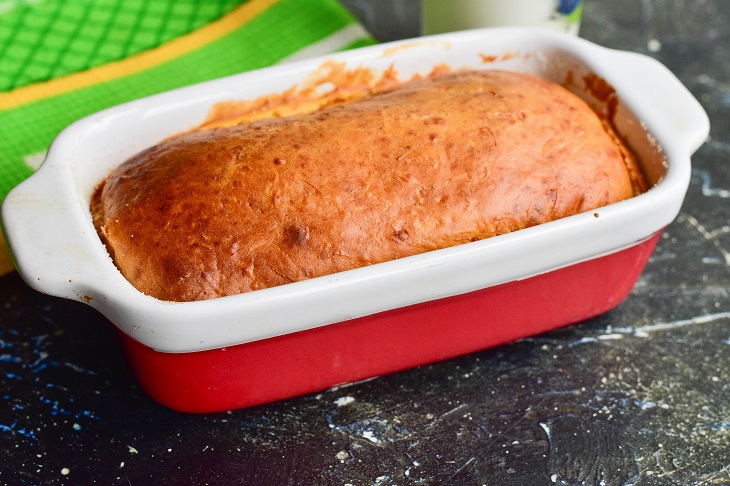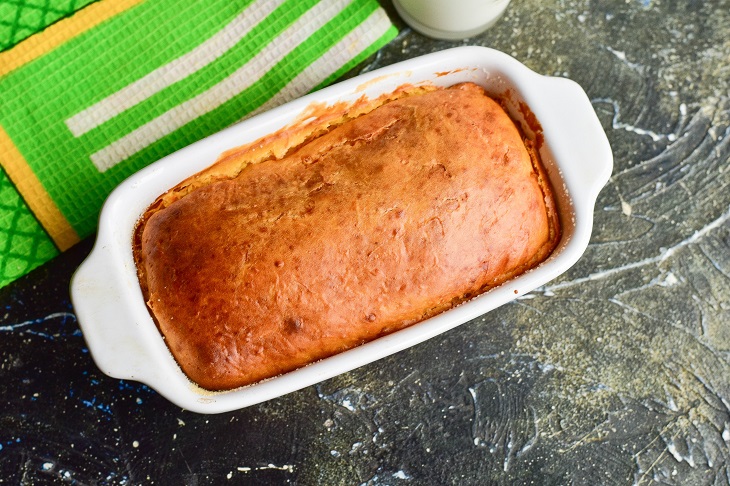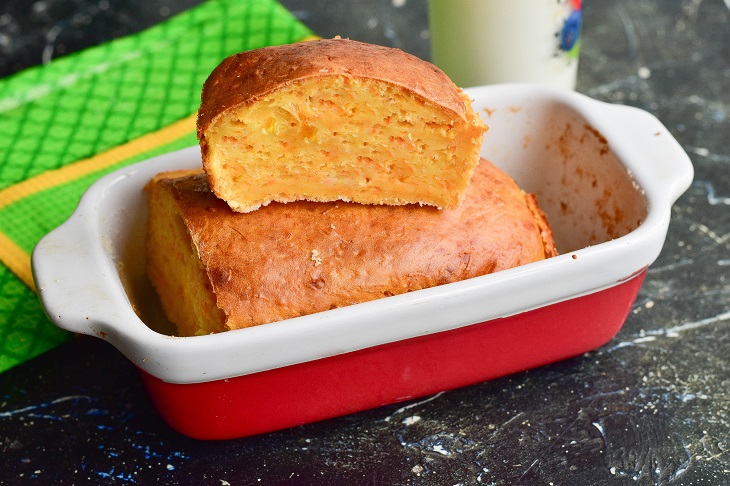 Bon appetit!