Homemade duck jelly can be prepared in just an hour if you cook it in a slow cooker-pressure cooker. It turns out such a meat appetizer is not only very tasty, but also quite satisfying. It is better to serve ready-made jelly with something spicy, for example, mustard or homemade adjika will do.
In order for the jelly to harden faster, gelatin can be added to the broth. So after 20 minutes, after the broth is poured into a bowl, the jelly will harden and it can be safely served at the table. Therefore, the total cooking time is 1 hour 30 minutes.
Ingredients:
Duck – 0.5 pcs.
Salt – 0.5 tbsp. l.
Bay leaf – 1 pc.
Peppercorns – 3-5 pcs.
Gelatin – 1 tbsp. l.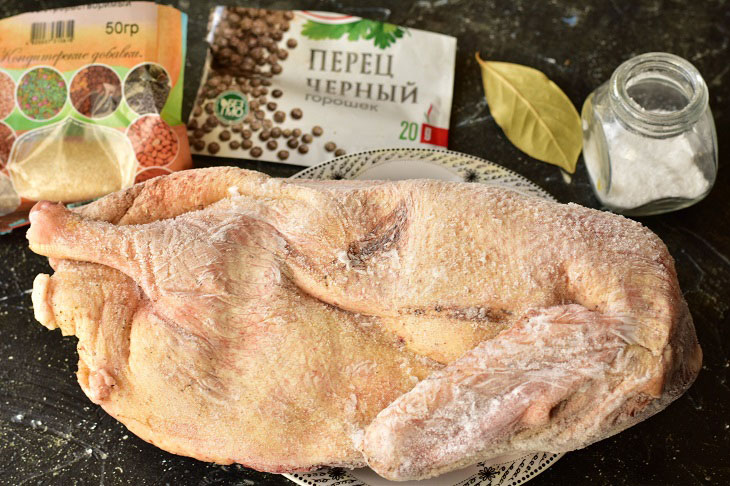 Cooking time: 1 hour 30 minutes.
Cooking:
1. Wash the duck very well under running water. It is not necessary to cut it into small pieces. Simply cut it in half so that it fits in the bowl of the pressure cooker. Put the meat in a bowl, fill it with water.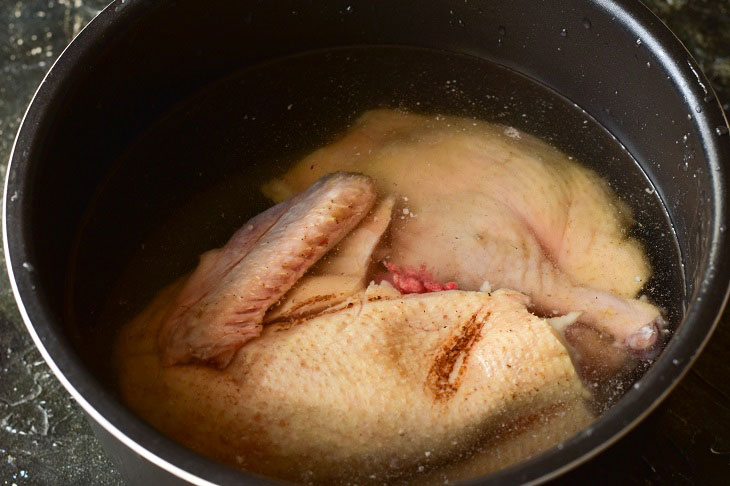 2. Add bay leaf to the meat.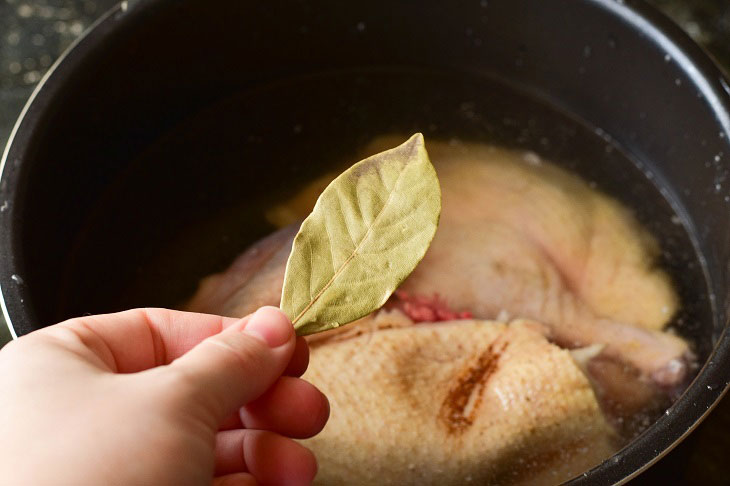 3. Add peppercorns there.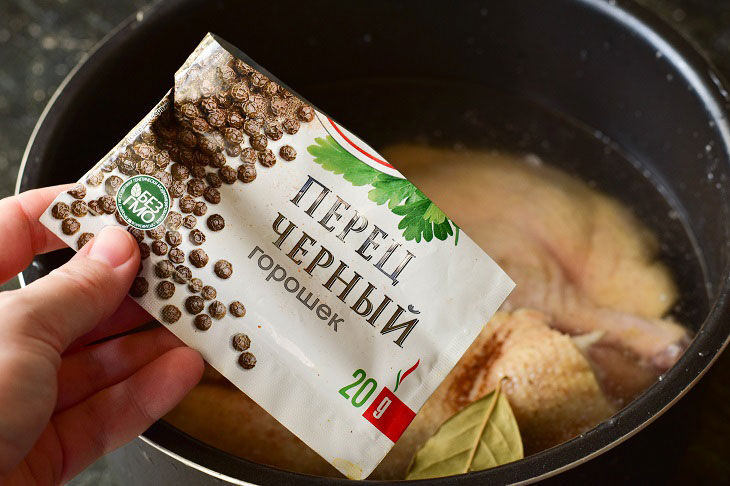 4. Then add salt.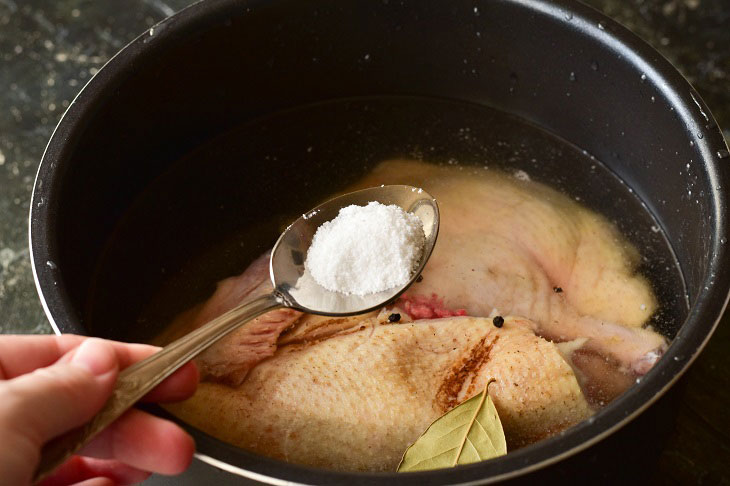 5. Place the bowl in the pressure cooker, close the lid. Set the valve to the "Closed" position. Now set the program "Extinguishing", the cooking time of jelly is 1 hour. When an hour has passed, release the steam very carefully by turning the valve to the "Open" position. It is best to turn it with a wooden spatula or something, but not with your hands. Open the lid and remove the bowl from the multicooker.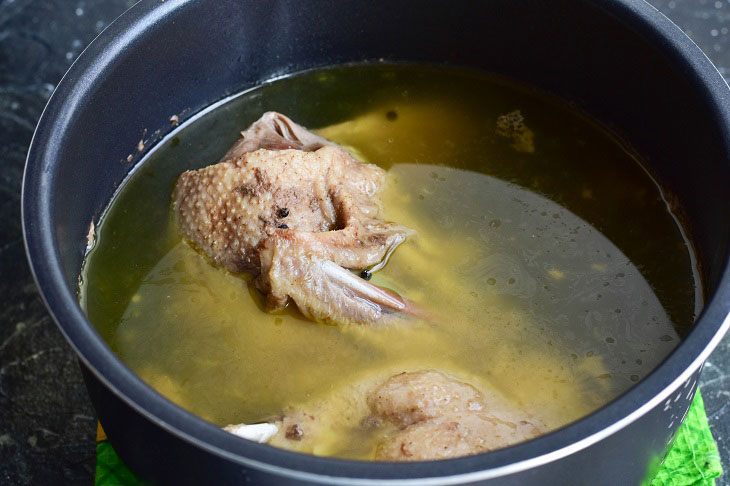 6. Remove the meat from the jelly, cut it into pieces, cutting it off the bones.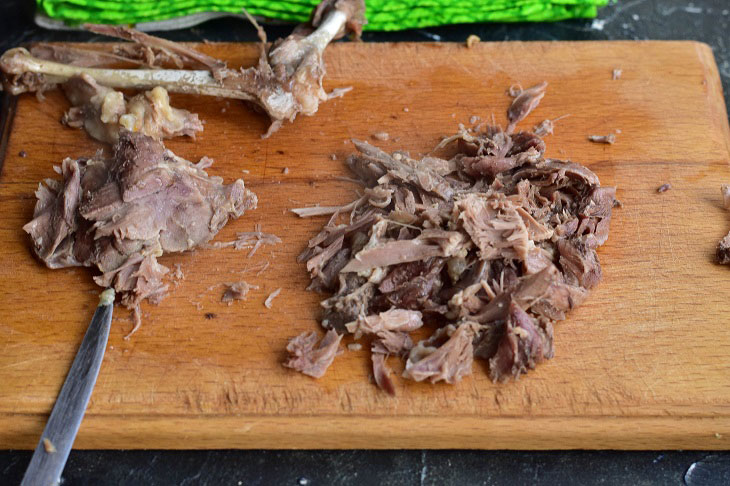 7. Put the duck meat in a bowl.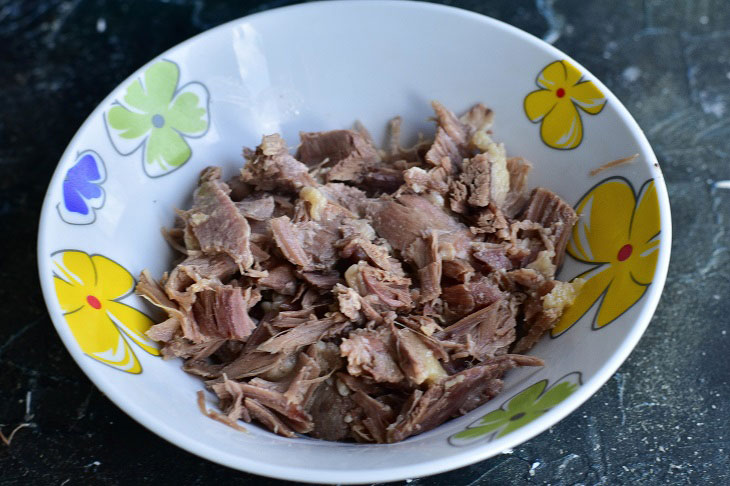 8. Pour the required amount of broth into a bowl.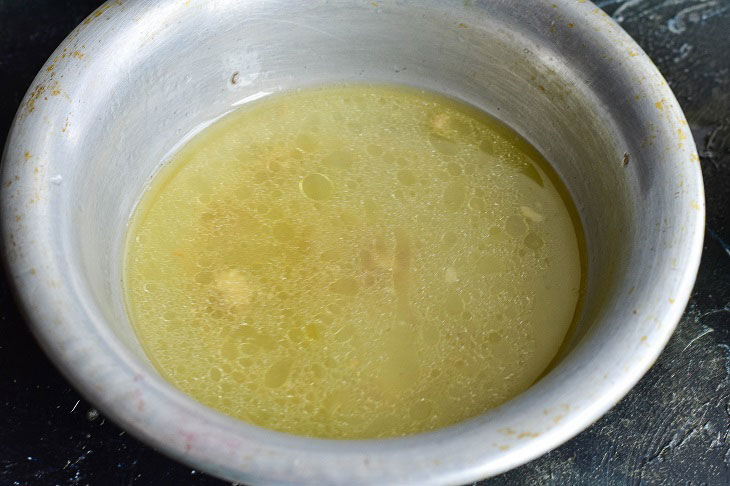 9. Add gelatin, heat it so that it dissolves completely.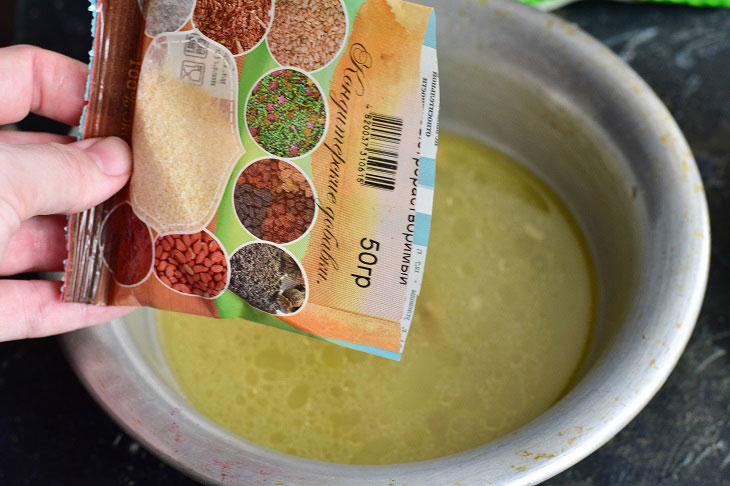 10. Pour in the broth to the duck.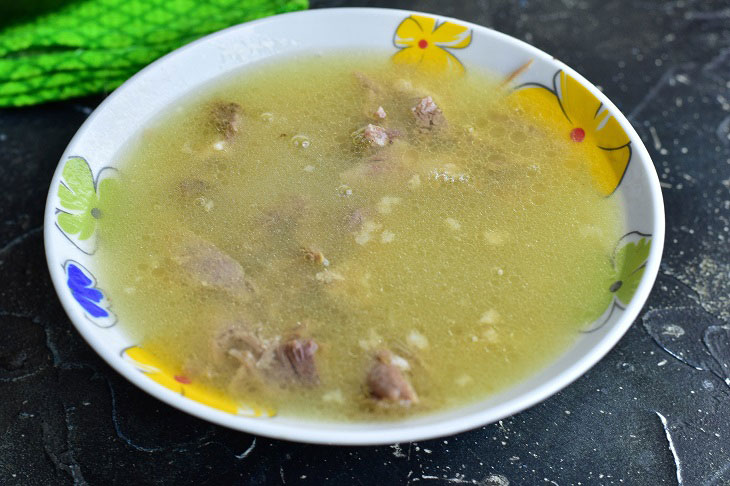 11. Send the jellied meat to freeze in the refrigerator.
Here is such a ready-made jellied duck turned out!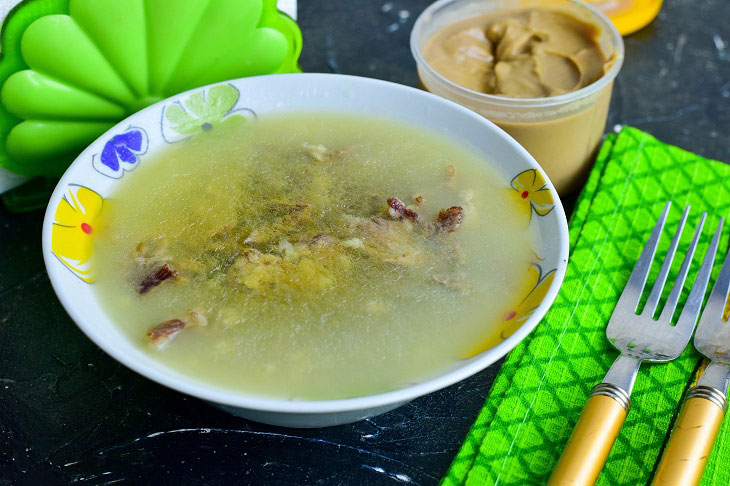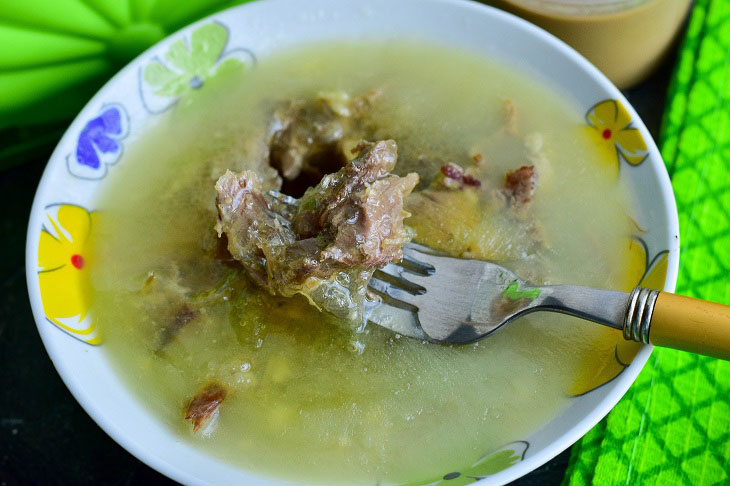 Enjoy your meal!