Lazy brizol is a dish that can be prepared on the festive table and there is no doubt that one of the guests will not like it. On the contrary, everyone will find out the recipe for this dish and it will definitely not remain after the feast.
To prepare an original snack, you can use any minced meat. Suitable for chicken, pork and beef. Egg pancakes can be fried in a pan, or you can bake them in the oven in a round shape. The first option will be much faster in time. Serve ready-made brizol is hot to the table, although it is quite tasty in the cold. It goes well with any side dishes and sauces. By the way, in the oven you can bake it not only as indicated in the recipe, but also fill it with your favorite sauce.
Ingredients:
Minced meat – 150-200 g.
Eggs – 4 pcs.
Onion – 1 pc.
Salt – to taste.
Ground black pepper and any other seasonings for meat – to taste.
Milk – 4 tbsp. l.
Vegetable oil – 20 ml.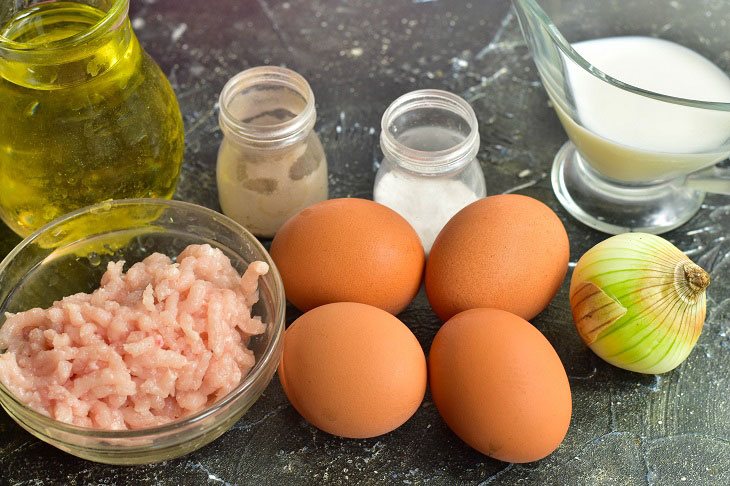 How to cook:
1. For minced meat, twist the onion in a meat grinder, which is pre-peeled.
If you have a whole piece of meat, then be sure to twist it in a meat grinder or in a blender too.
Add salt and pepper.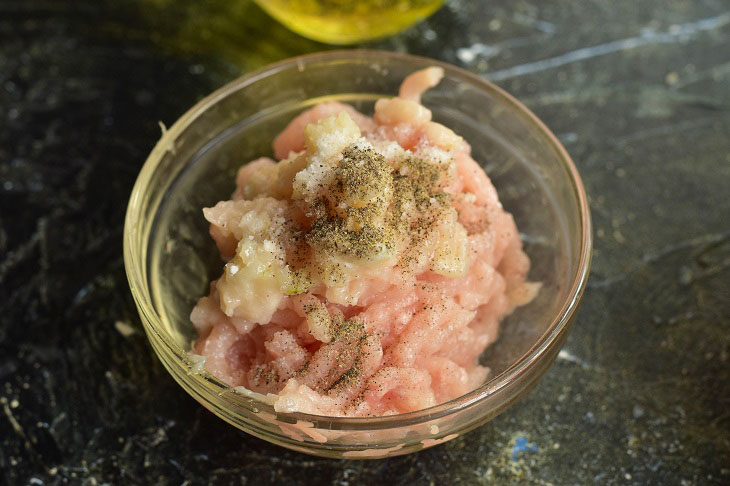 2. Mix the minced meat very well.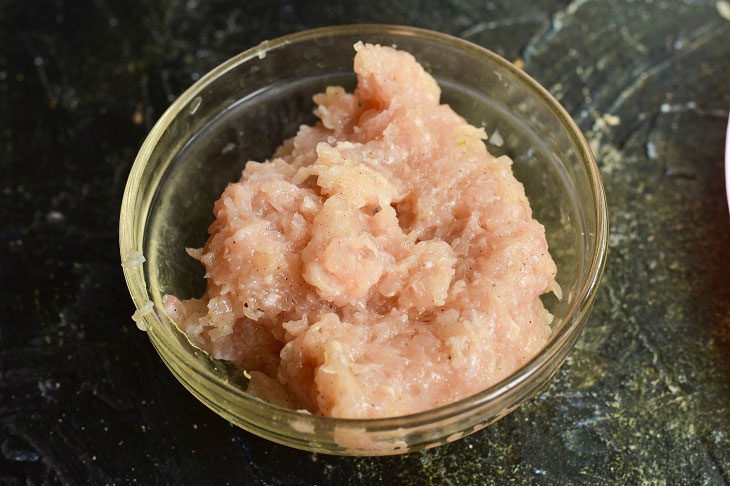 3. Beat chicken eggs into a deep bowl, add milk, a pinch of salt and mix them very well with a fork until smooth.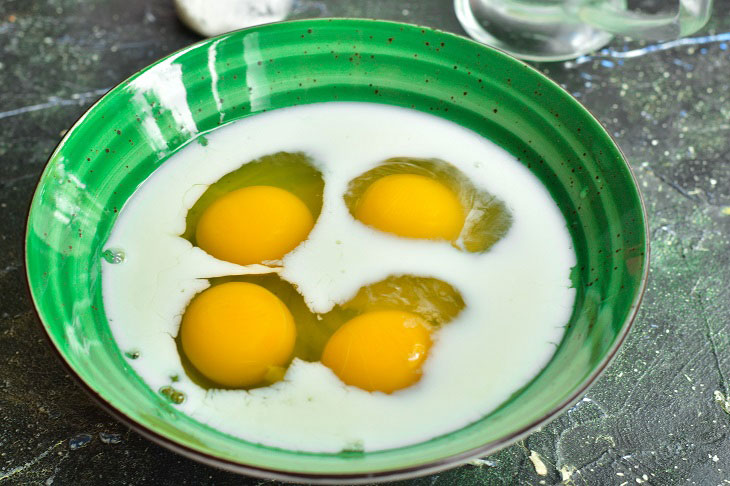 4. Pour a little vegetable oil into the pan. Pour in some of the egg mixture.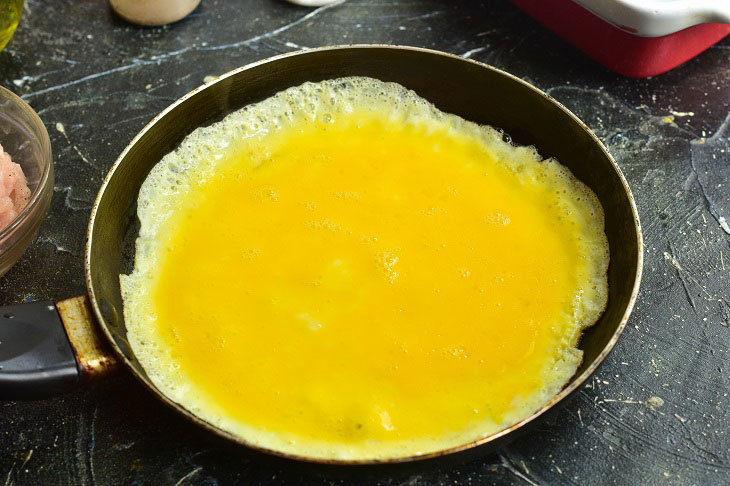 5. Fry the egg pancake for 1-1.5 minutes, and then turn it over to the other side and fry for another 30-40 seconds. The egg pancake should have a beautiful golden color.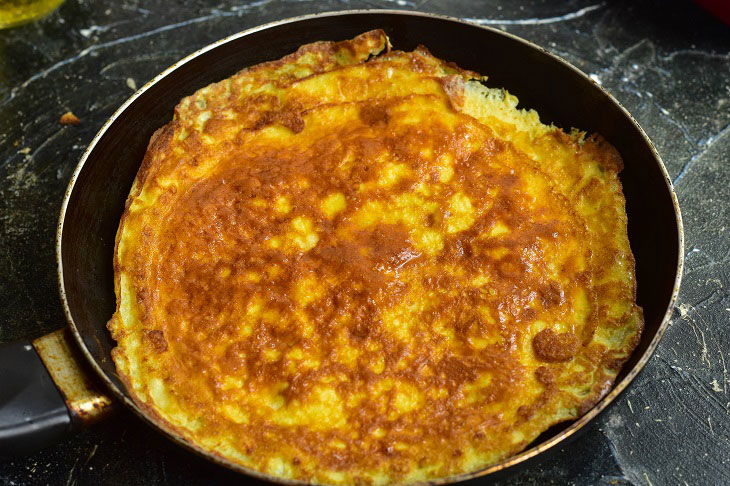 6. Fry all pancakes in this way. Put one of them on a plate. Put the minced meat on top of it, level it. Do this procedure carefully.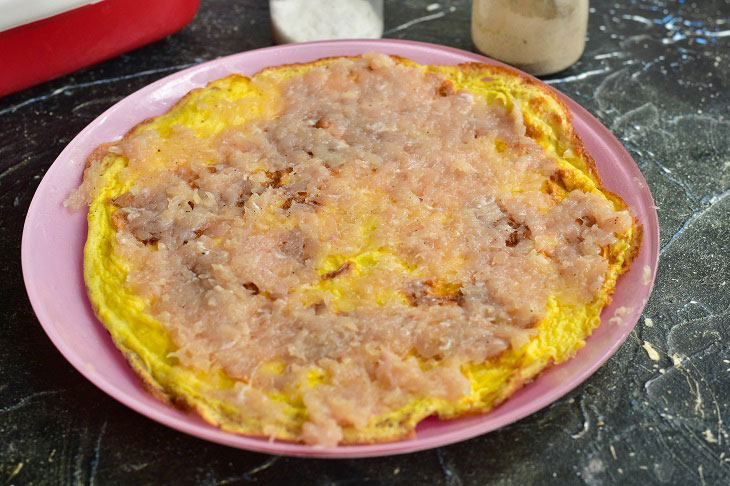 7. Roll the pancake into a roll. Do the same with the second egg pancake.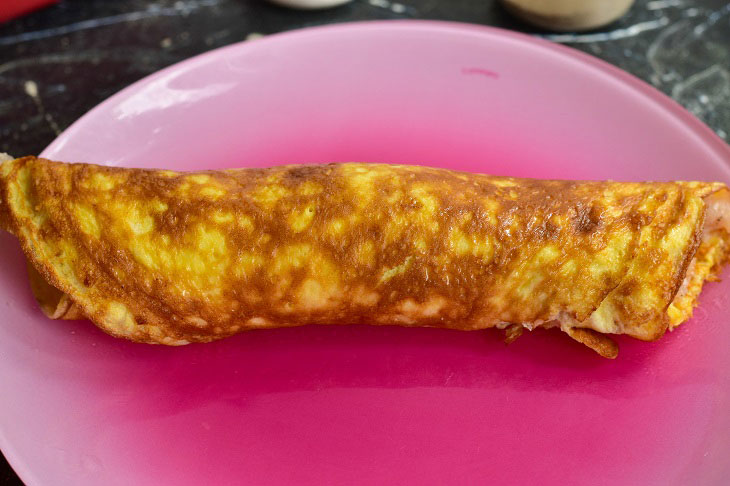 8. Lubricate the baking dish with vegetable oil. Carefully place the egg rolls in it.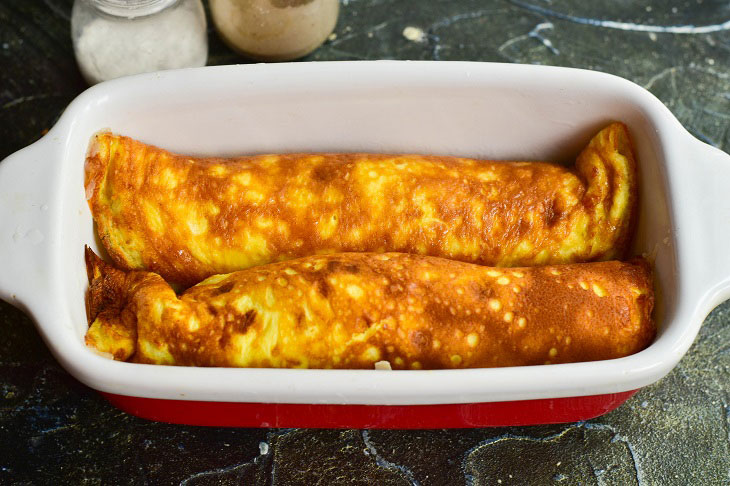 9. Send the form to the oven preheated to 190 degrees for 25-30 minutes.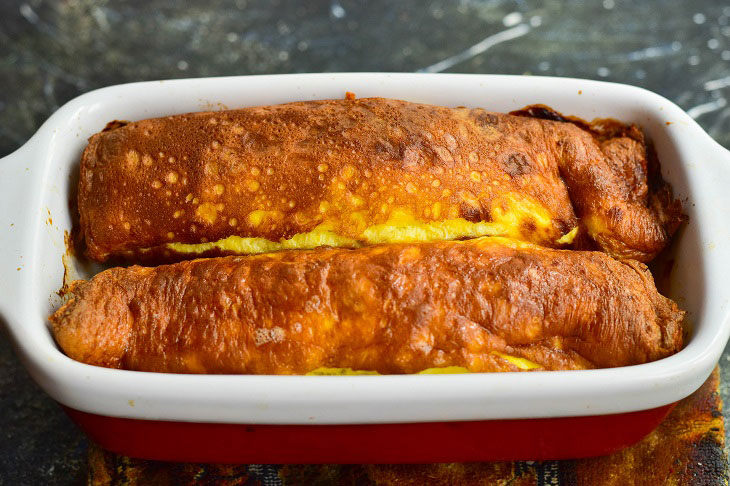 Here is such a lazy brizol came out!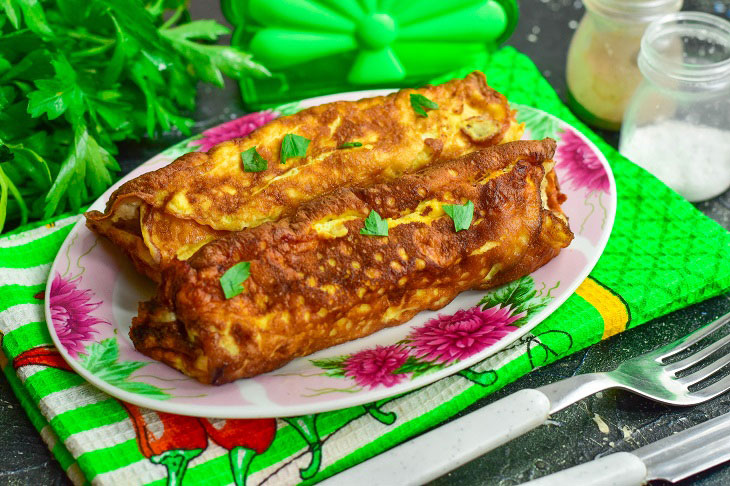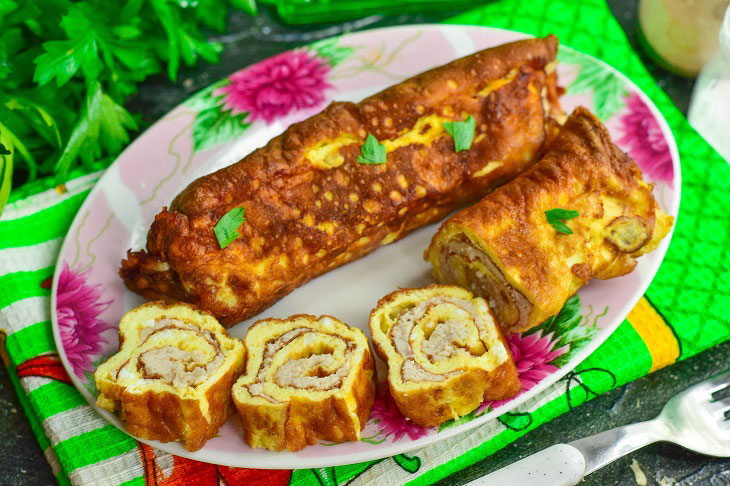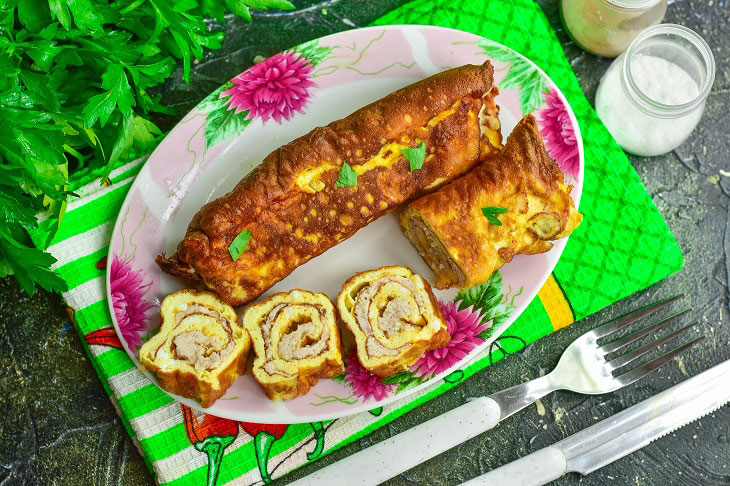 Enjoy your meal!