An interesting and very easy option for creating hearty pies will appeal to those who value their time and effort and love inexpensive, not banal pastries. As a filler for baking, you can use almost any product available to you. Minced meat, vegetables, herbs, cheese, cottage cheese, olives, fish – just a small list of ingredients that can be used for "lazy" pies. Also, on the basis of such a dough, you can also make sweet pastries, using natural marmalade, fruit jam, fresh berries, dried fruits, seeds or nuts as a filler.
For harvesting, use instant yeast. It is they who will help to quickly and easily make the dough, since they do not require additional "proofing". All you need to do is mix all the dry ingredients with the liquid ingredients. Anyone can handle this process.
Ingredients:
Boiled egg – 2 pcs.
Egg – 1 pc.
Flour – 2 tbsp.
Granulated sugar – 1 tbsp. l.
Salt – 1 tbsp. l.
Yeast – 1 tsp
Butter (for dough) – 1 tbsp. l.
Lettuce, dill, parsley – 3-4 branches each.
Zucchini (small) – 1 pc.
Oil – for frying.
Water – 1 tbsp.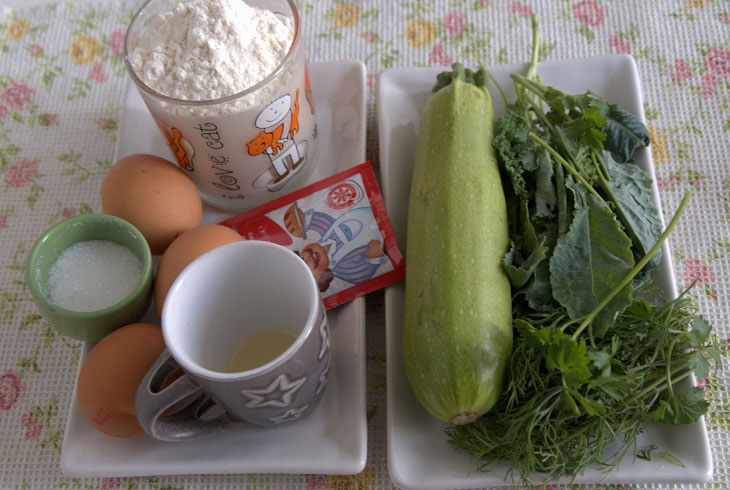 How to cook:
1. Pour the dry ingredients into a bowl and mix everything vigorously.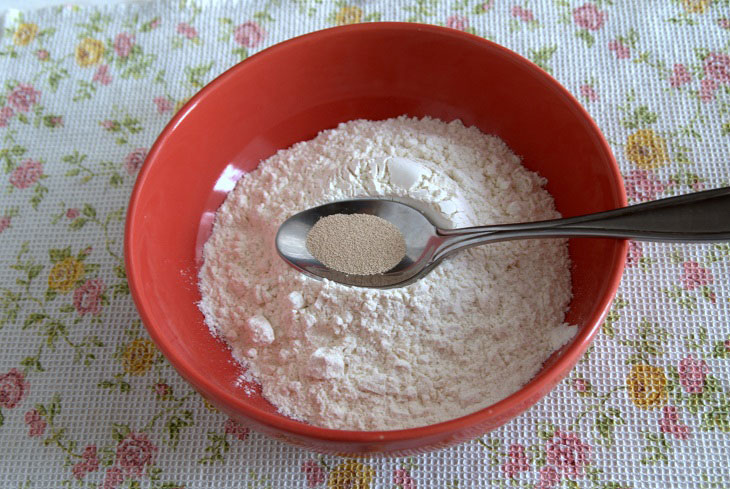 2. Pour the recommended rate of oil and warm water, introduce the egg. Pour the recommended rate of oil and warm water, introduce the egg.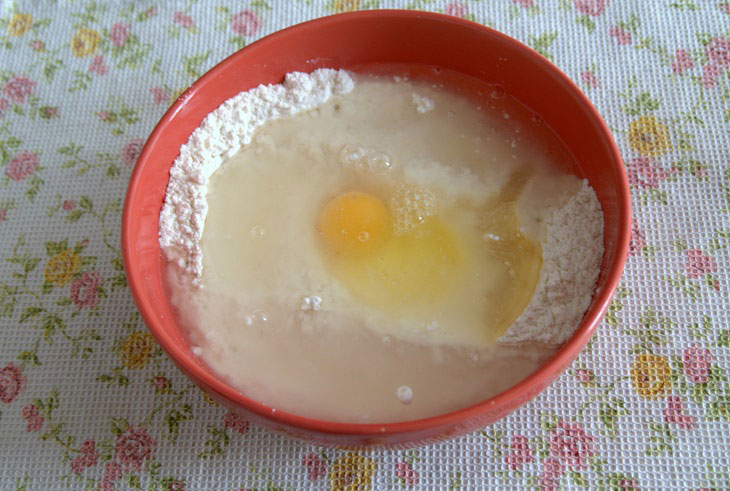 3. Using a spoon or spatula, combine the products until smooth.
The workpiece should be soft and not too dense.
We are waiting for 35-40 minutes.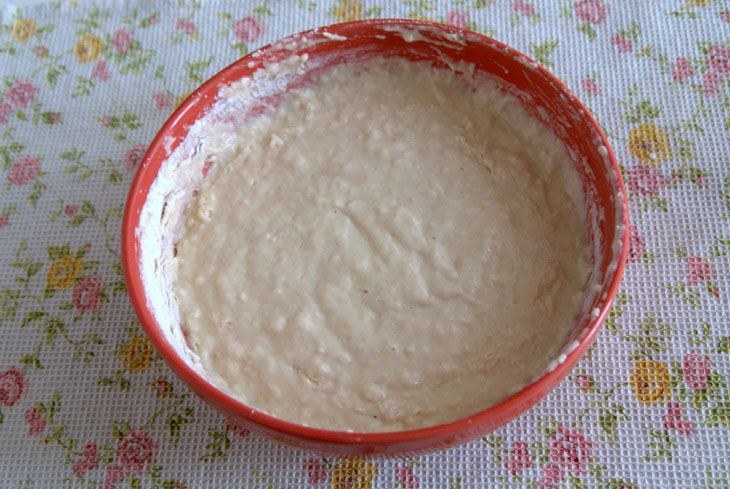 4. During this period, the mass will increase in volume at least 2 times.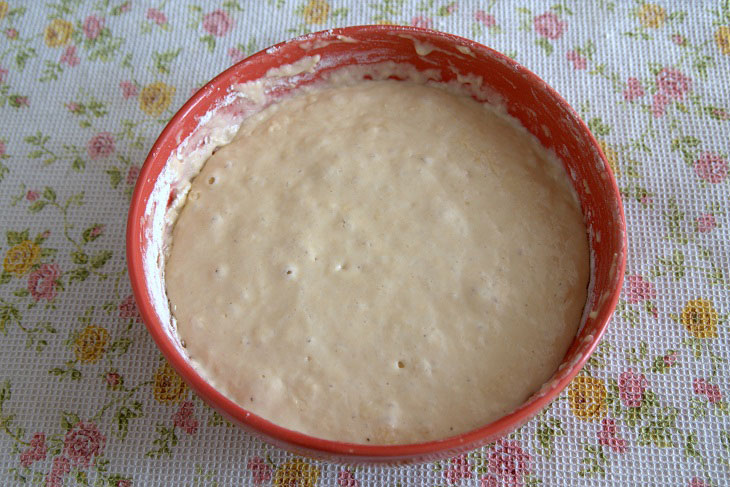 5. We make the filler: grind the zucchini with a vegetable grater, add a pinch of salt, after a few minutes squeeze the product to remove moisture from the fruit.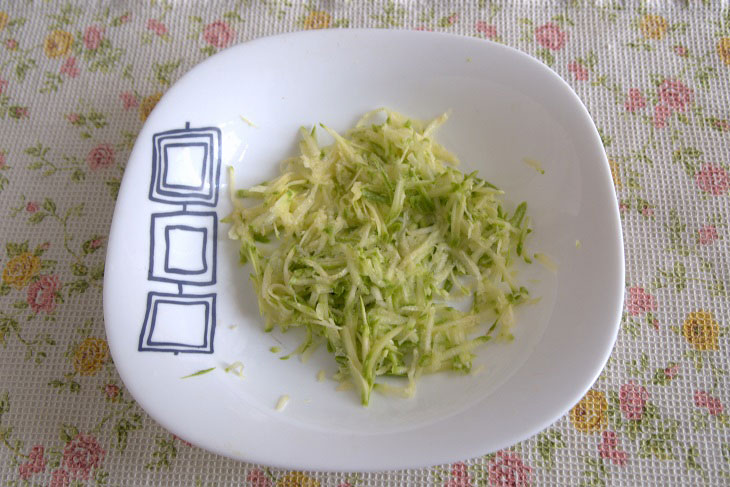 6. Add chopped eggs and herbs, mix all the ingredients.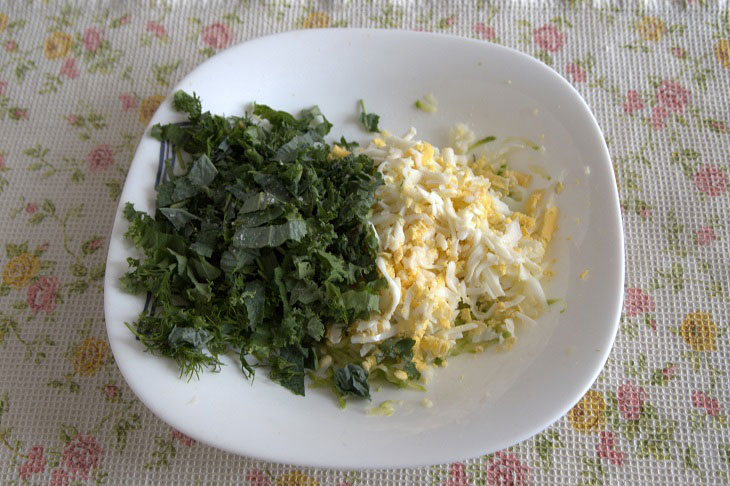 7. We spread a small amount of dough with a spoon on a saucepan with hot oil and add part of the filling.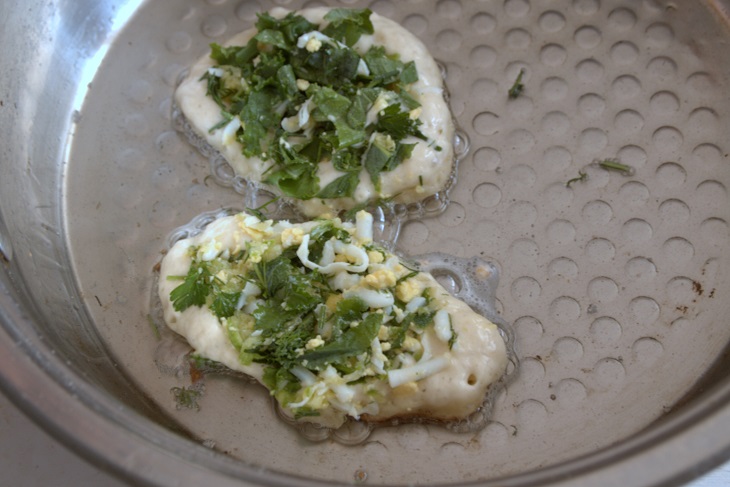 8. We cover the filler with a small amount of dough. We are waiting for 2-3 minutes.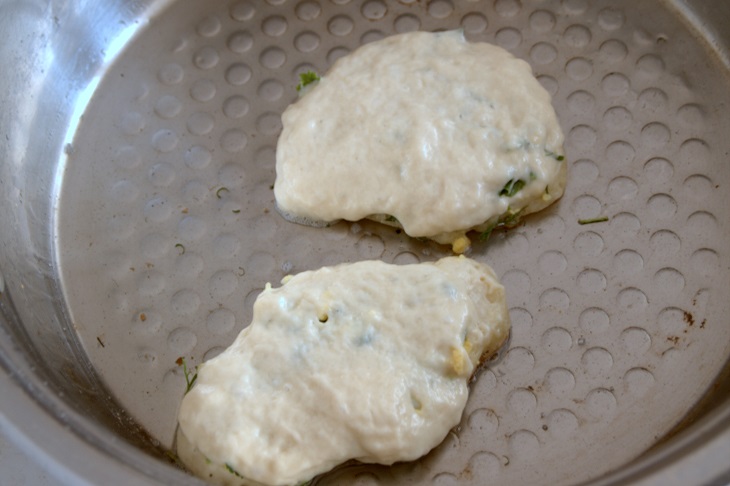 9. We turn over the "lazy" pie, wait a few more minutes. Repeat the process with all the dough. We serve pastries at any time.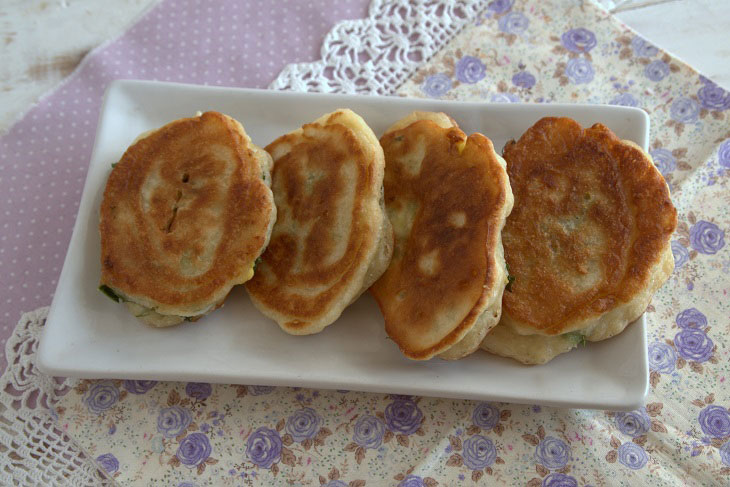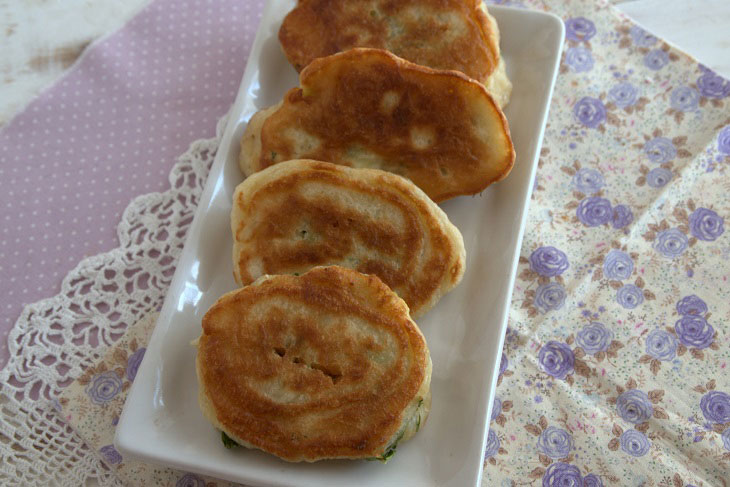 Enjoy your meal!