Fragrant Jewish scrambled eggs in tomato sauce is an original traditional recipe for a delicious breakfast. A dish such as shakshuka is popular in many countries: Turkey, Algeria, Morocco, Israel. It is very easy to prepare, fragrant and incredibly budget. An appetizer of tomatoes and eggs can be served for breakfast, as is customary, or for dinner, along with cold cuts or meatballs.
Ingredients:
Onion – 2 pcs.
A mixture of peppers – 1 pinch.
Eggs – 2 pcs.
Tomatoes – 3 pcs.
Paprika – 1/2 tsp
Olive oil – to taste.
Salt – to taste.
How to cook:
1. Chop the peeled onion into thin half rings.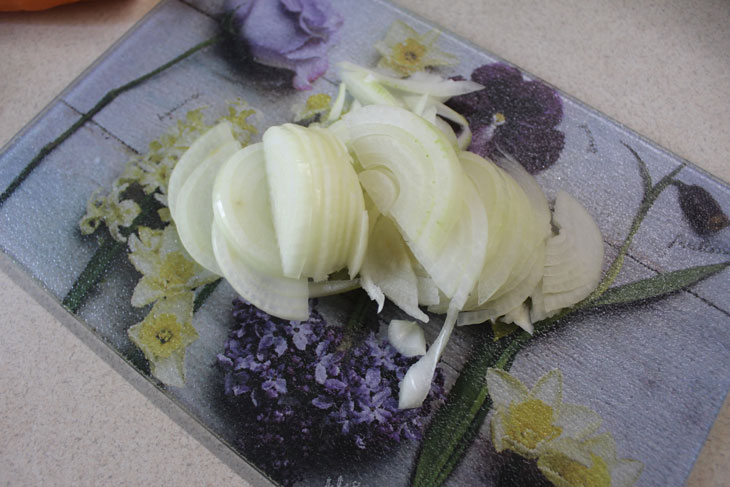 2. Pass the vegetable in olive oil until transparent and soft.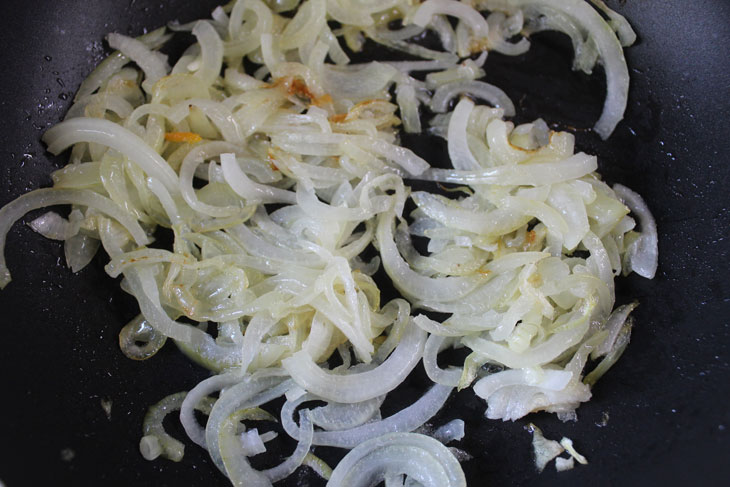 3. Chop the tomatoes into cubes.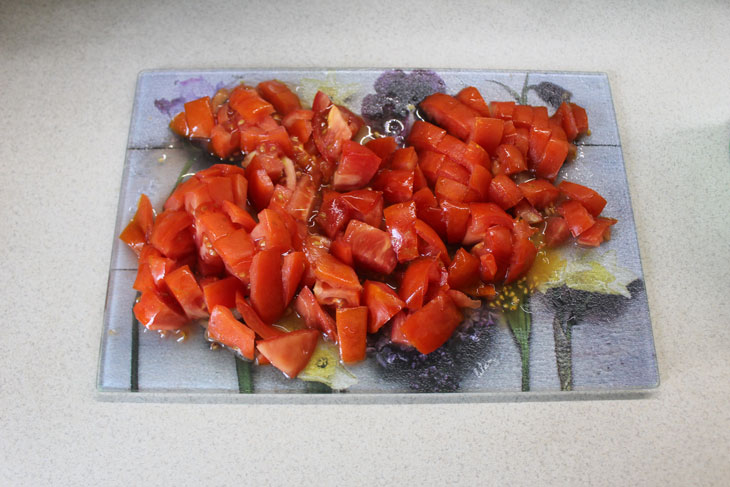 4. Pour the tomatoes over the onions.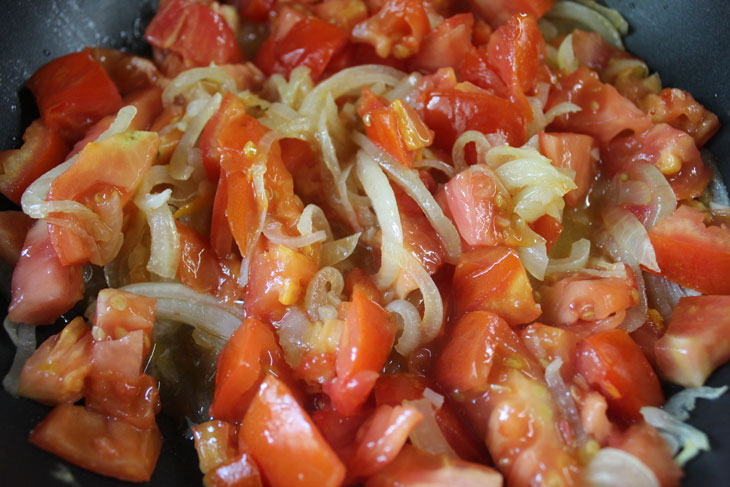 5. Simmer the ingredients until the sauce is soft and thick. Season the workpiece to taste, add paprika.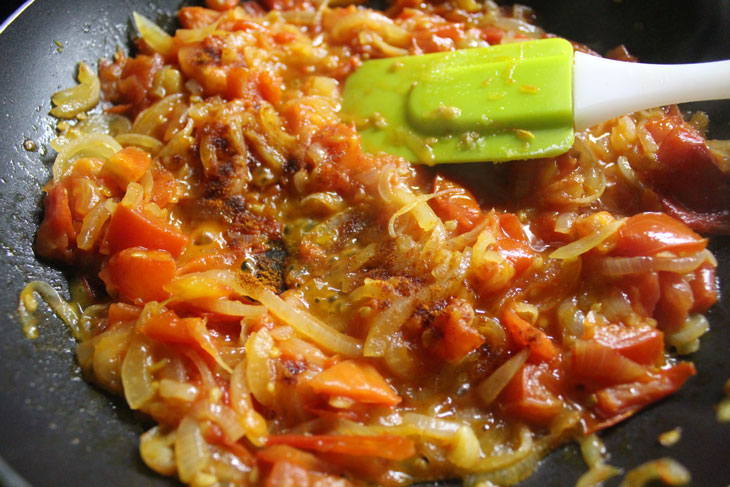 6. Crack the eggs into the thick sauce. Bring the dish to the desired readiness of the yolks.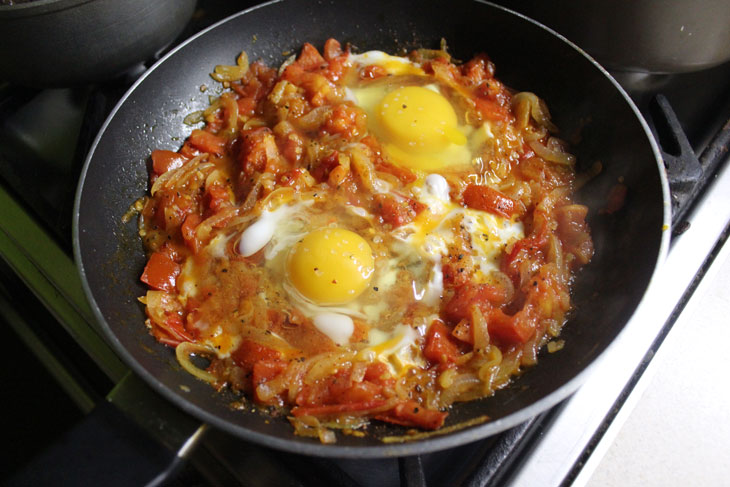 Serve a fragrant and delicious breakfast to the table. It goes well with black bread croutons, meat and fish dishes.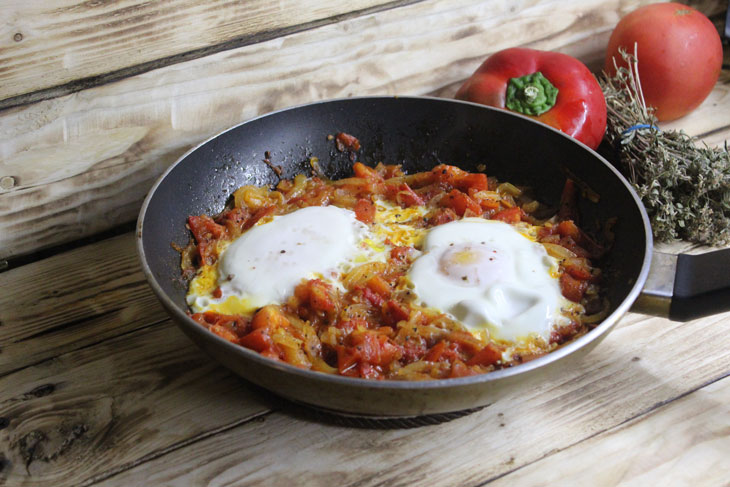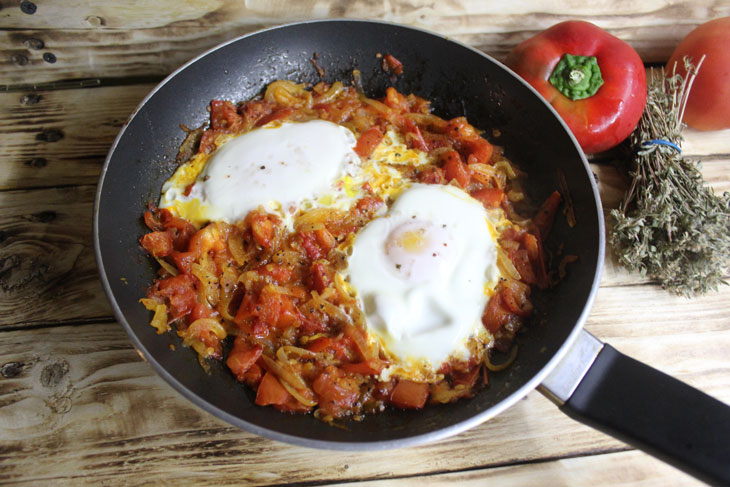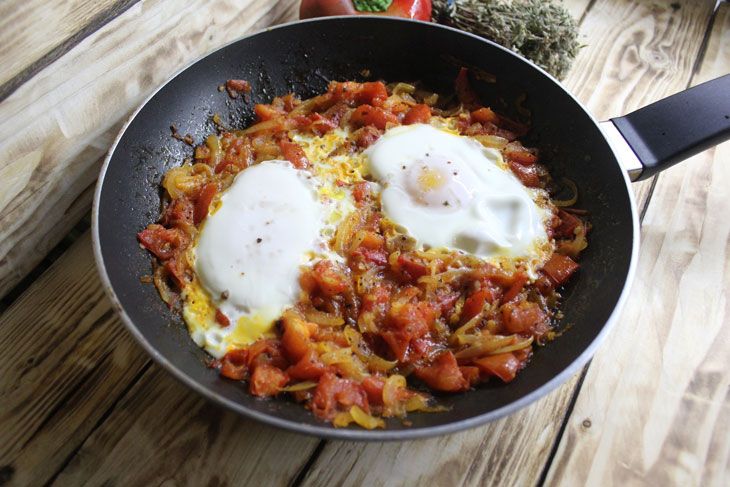 Enjoy your meal!