Honey gingerbread with apples always turns out very soft and tasty. For its preparation, it is worth using juicy and tasty apples. Even last year's honey will do, if it is candied, then it just needs to be melted. In order for the cake to rise well, it is advisable to add soda or baking powder to the dough. It is best to bake it in the form, after greasing it with odorless butter or vegetable oil.
Serve the finished honey gingerbread to the table after it has cooled down at least a little. It is best combined with a glass of fermented baked milk or milk, but strong brewed tea can also be served with it. To make the cake look more appetizing, you can sprinkle it on top with powdered sugar or pour melted chocolate.
Ingredients:
Chicken eggs – 2 pcs.
Purified water – 0.5 tbsp.
Apples (medium size) – 2 pcs.
Sugar – 2 tbsp. l.
Honey (preferably liquid) – 1 tbsp. l.
Salt – 1 pinch.
Vegetable oil (necessarily without a pronounced odor) – 0.5 tbsp.
Premium flour – 1 tbsp.
Baking soda – 0.5 tsp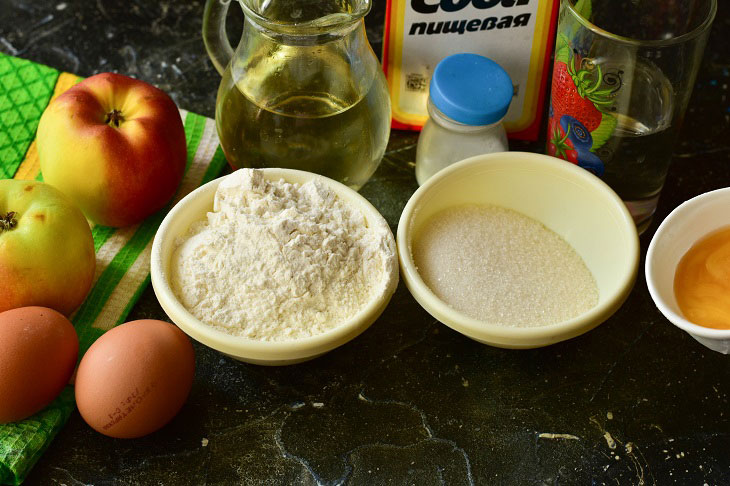 How to cook:
1. Beat chicken eggs into a bowl. Add salt and sugar to them.
By the way, since honey is added to the dough, sugar can be excluded.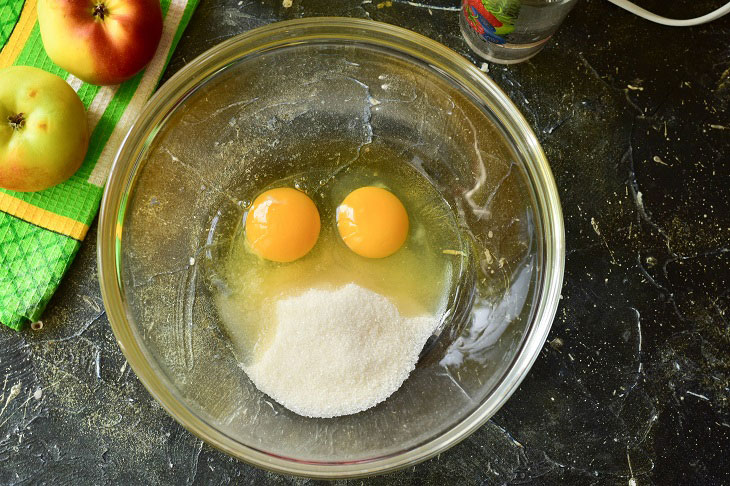 2. Using a kitchen mixer, beat all the ingredients until fluffy. Add soda.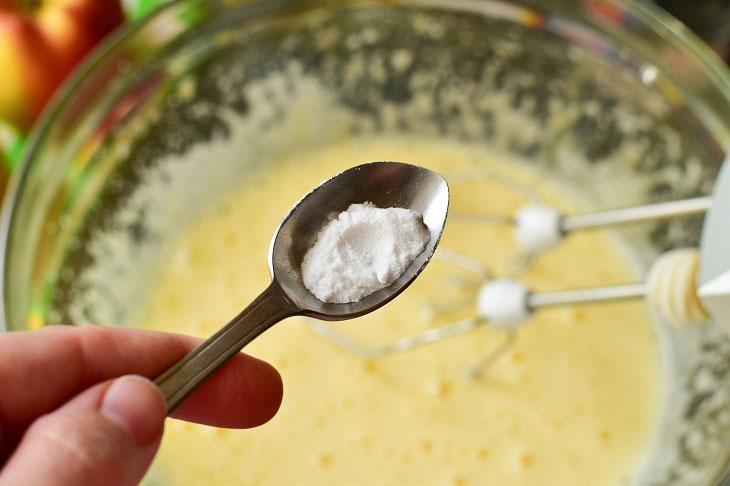 3. Now pour in the water. It should be filtered, but not from the tap.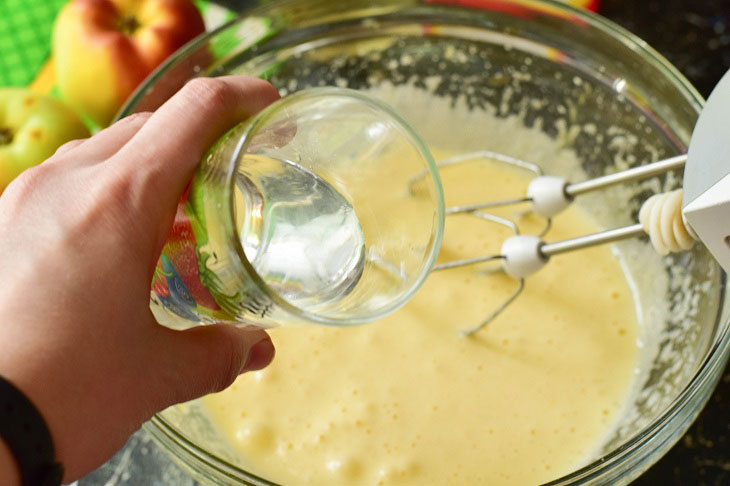 4. Send vegetable oil without a pronounced odor there.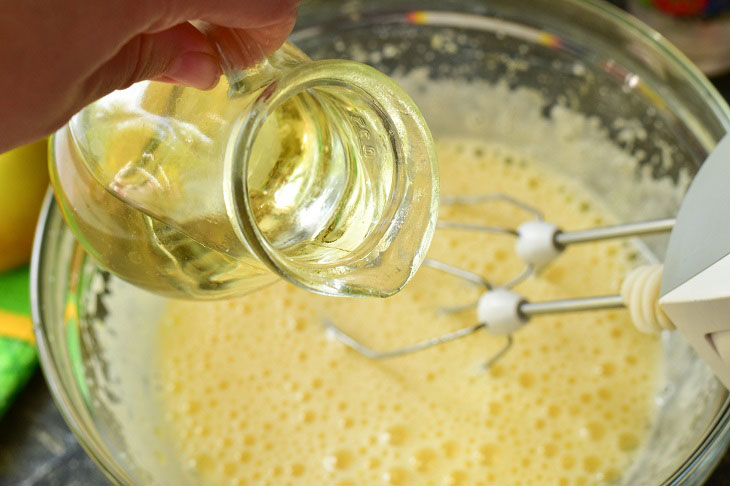 5. Honey, if it is sugared, melt in a water bath. Pour it into the dough.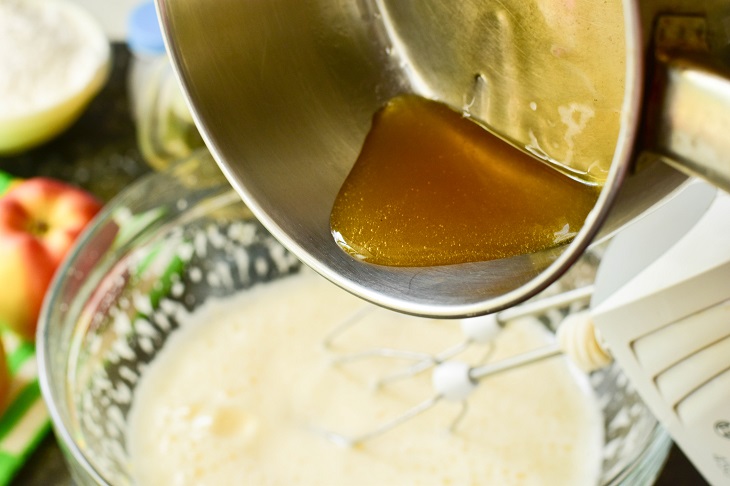 6. Now add flour. Mix all ingredients very well. The dough will come out like sour cream.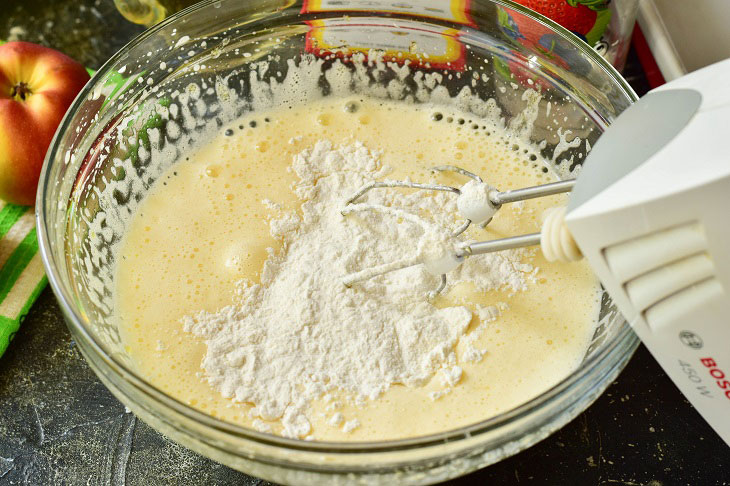 7. Now wash, peel and cut the apples into pieces.
You can grate apples.
Put them in the dough.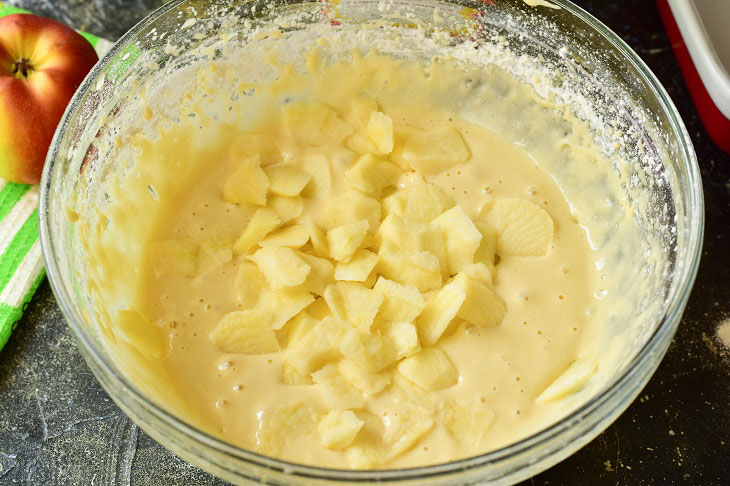 8. Lubricate the mold with oil, pour the dough gently. Smooth it out with a silicone spatula if needed.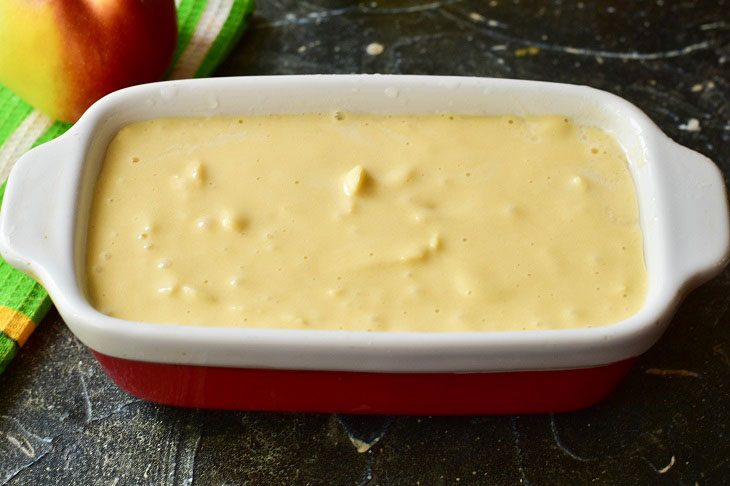 9. Send the cake to the oven preheated to 190 degrees for 30-40 minutes. Readiness must be checked with a wooden skewer. It may take a little longer to bake.
Here is such a honey gingerbread with apples! Cut it only when it is at least a little cool.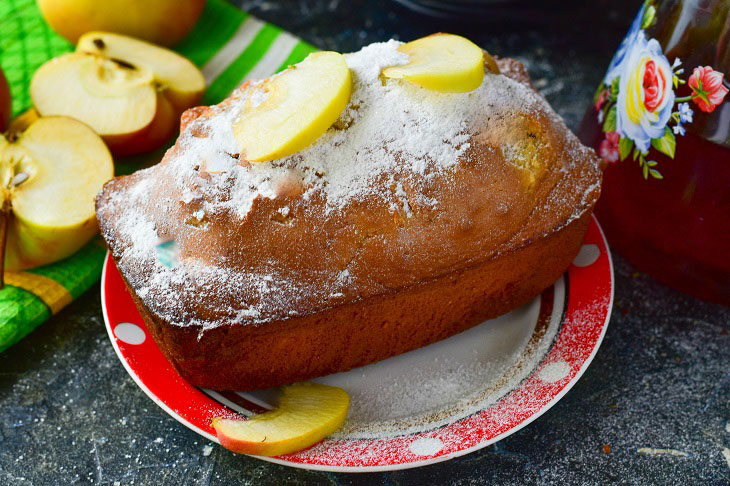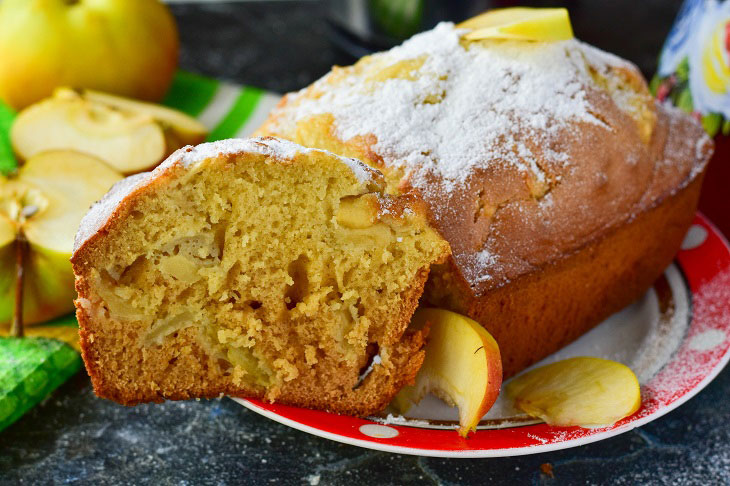 Enjoy your meal!