Kefir brushwood is the simplest homemade cake in haste. Delicate delicacy, which, one might say, just melts in your mouth.
Ingredients:
Kefir 2.5% – 200 ml.
Premium wheat flour – 400 g
Egg – 1 pc. (55 g).
Butter – 50 g.
Cognac (rum, vodka) – 40 g.
Sugar – 50 g.
Soda – 1 tsp without a slide (7 g).
Refined oil – for frying.
Powdered sugar – for sprinkling.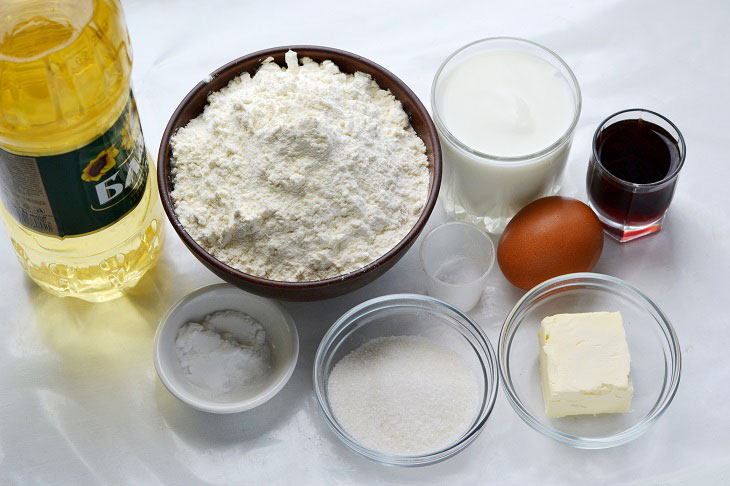 Cooking time: 1 hour. Yield: 40 pcs. (0.52 kg).
How to cook:
1. We lay out on the table the necessary products for soft brushwood on kefir. Melt butter and then cool.
Combine chilled melted butter, egg, sugar, cognac and salt in a deep bowl.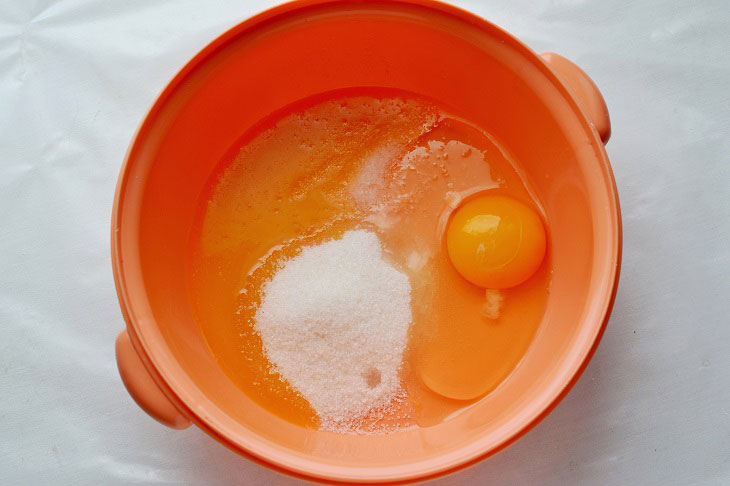 2. Mix the ingredients in a bowl with a whisk.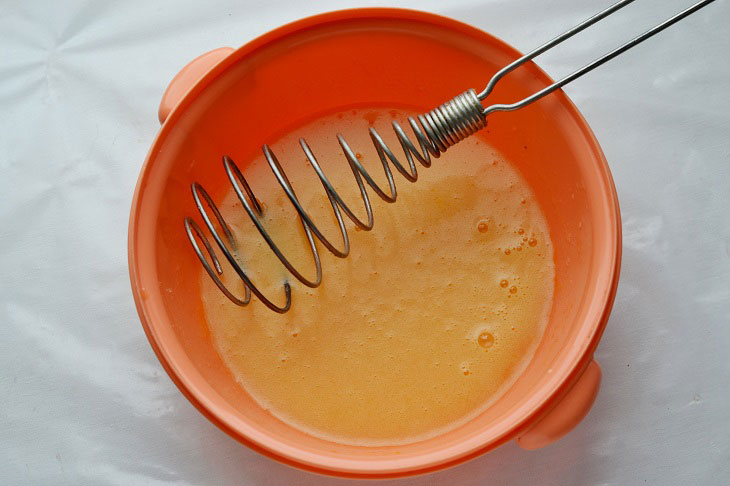 3.  Pour warm kefir into it.
4. Add soda and mix.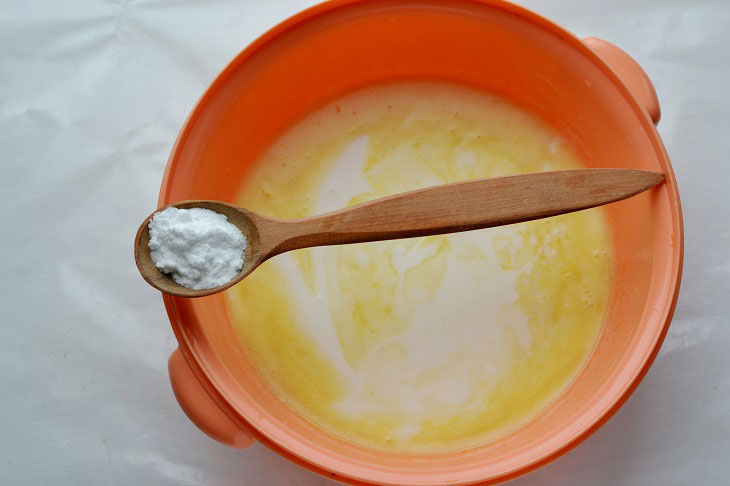 5. Sift flour into a bowl with the rest of the ingredients. Add flour in portions, immediately kneading the dough with a spoon, and then with your hands.
Our dough is soft and stretchy. For convenience, crush your hands with flour or grease with oil.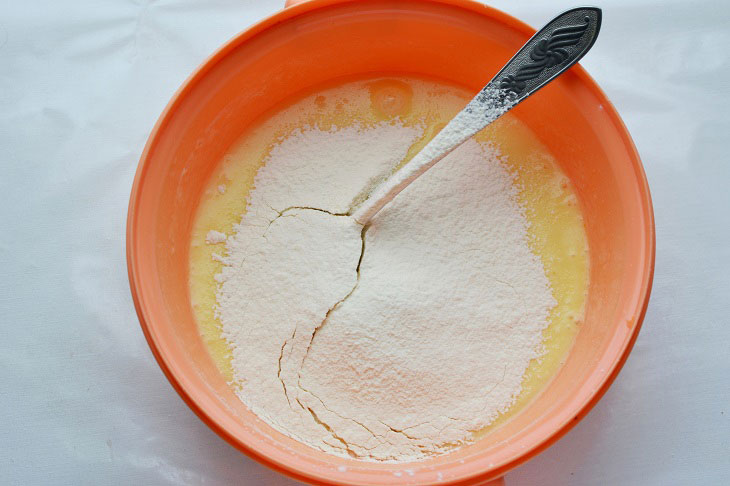 6. Leave the dough in a bowl for 30 minutes, covered with a towel.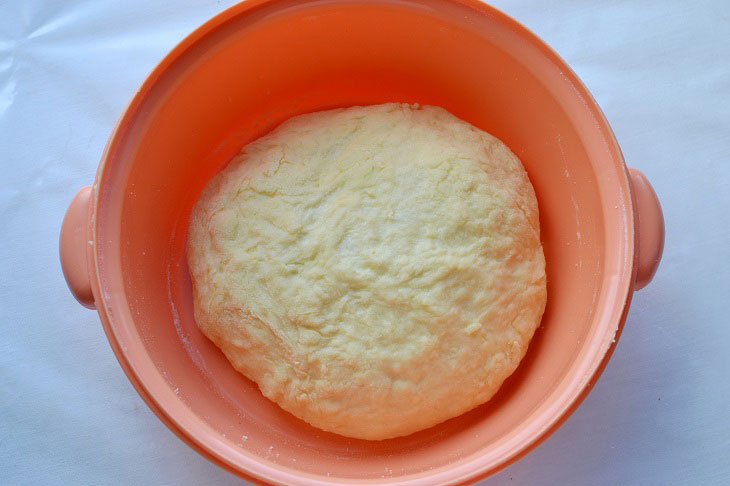 7. Powder the table with flour. Divide the rested dough into 3 parts. We leave two parts of the dough in a bowl, and roll out the third part also with a layer 2-3 mm thick. Cut the dough with a very sharp knife into strips about 3 cm wide.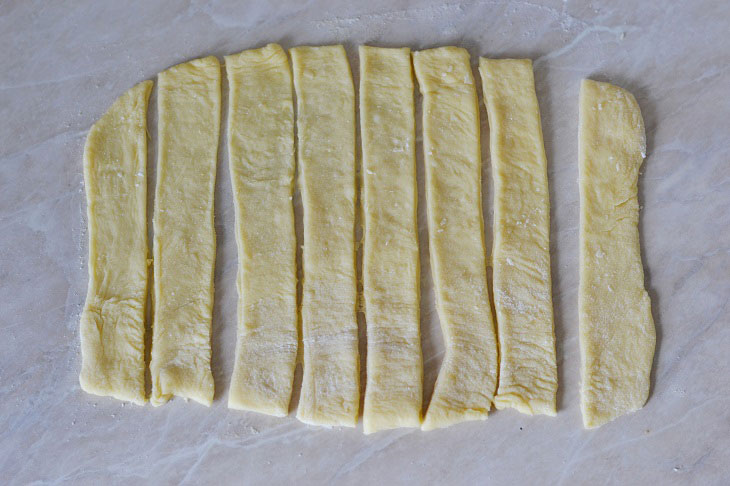 8. Then we cut the strips obliquely to make rhombuses. We make cuts in the center of the rhombuses.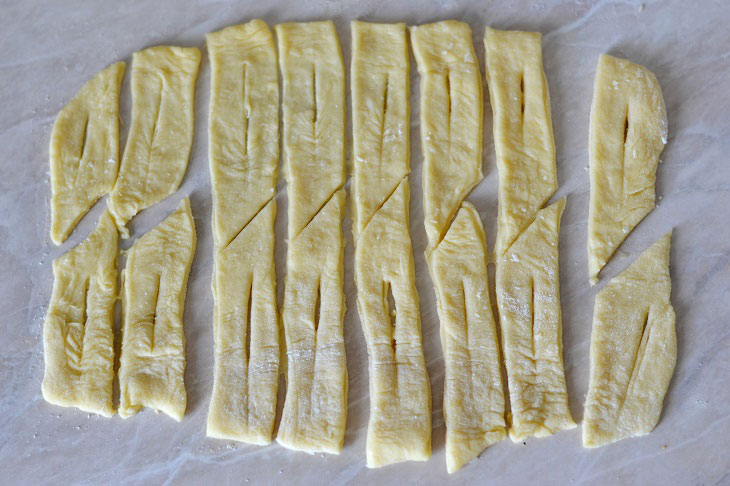 9. We pass one tip into the cut of each rhombus.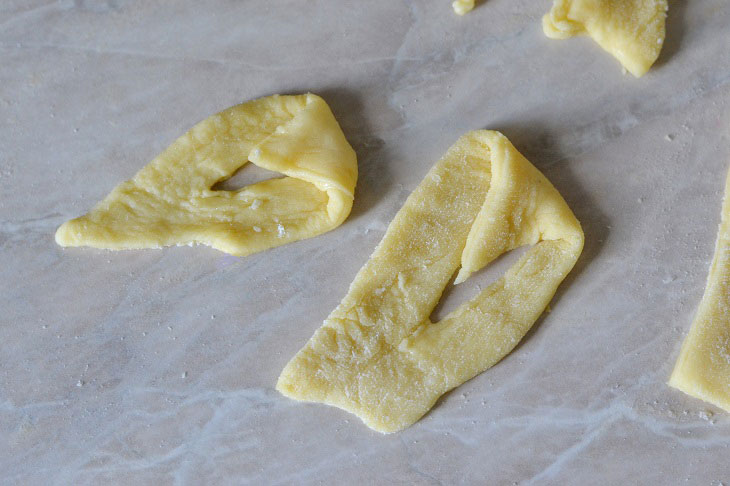 10. Having threaded the tip into the hole, we turn out a strip of dough, forming brushwood, as in the photo.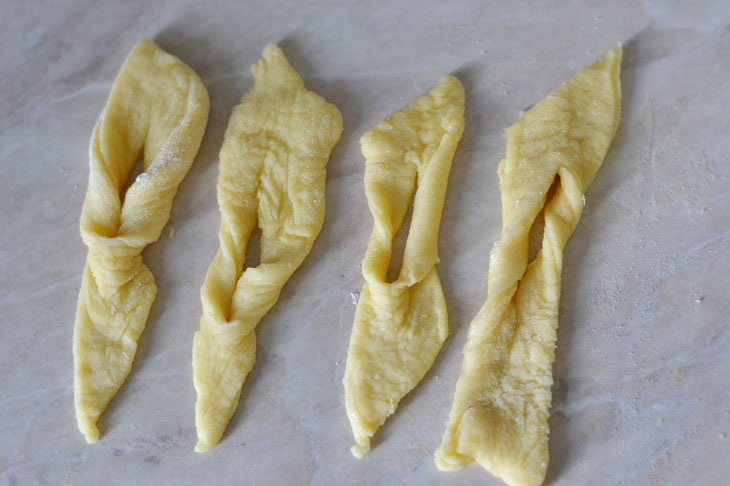 11. Warm up the oil well, put the formed brushwood into it. Immediately take the second part of the dough, proceed to the formation of the next batch of baking.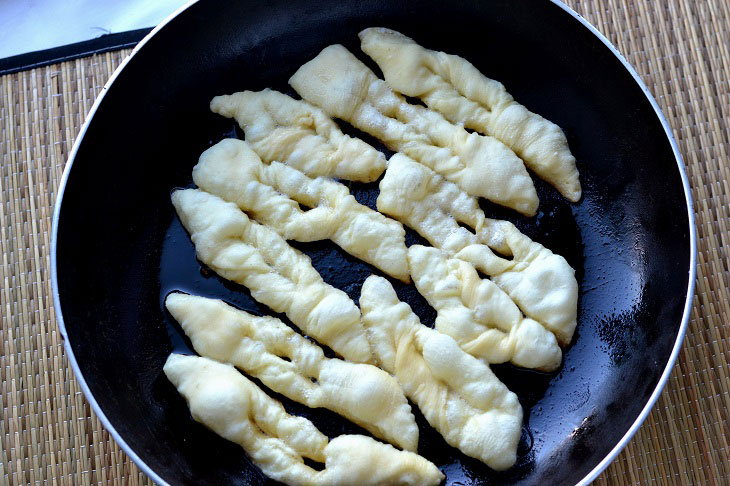 12. Fry the brushwood on all sides until browned.
The brushwood is fried very quickly, we make sure that it does not burn.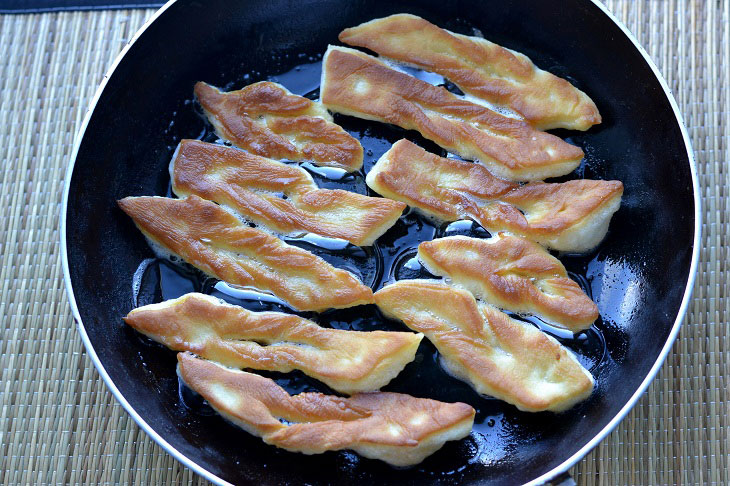 13. Put the pastries on napkins to get rid of excess fat.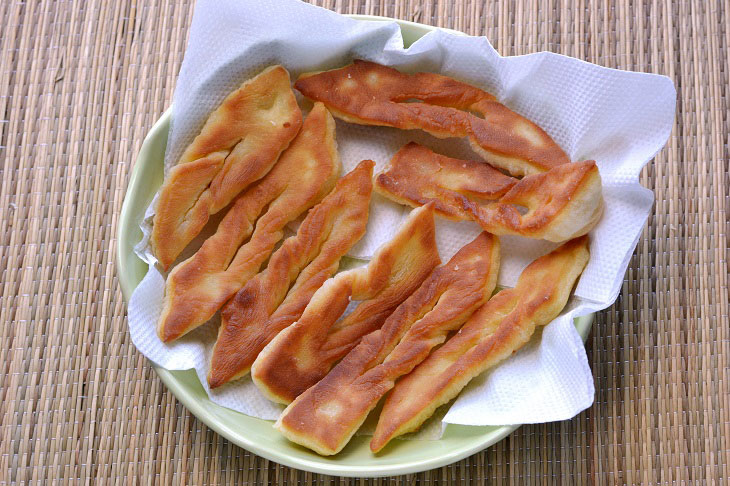 Soft fluffy dessert is ready. Sprinkle the cooled brushwood lightly with powdered sugar.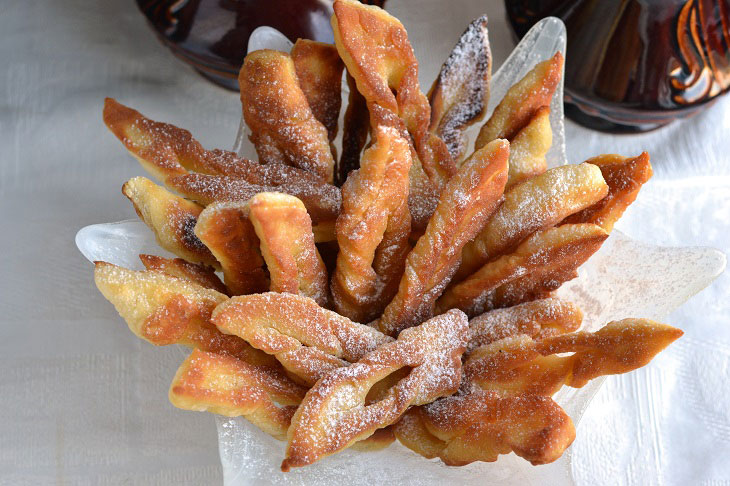 Enjoy your meal!