Cake "Honey" with almond petals is an exquisite dessert that will create a truly festive mood at your table. The basis of the cake is airy biscuit cakes with honey. Cakes are impregnated with the most delicate cream from homemade sour cream. And pastries are decorated with the thinnest crispy petals of almonds. If you have not found almond petals on sale, you can use any chopped nuts and roasted until golden brown instead.
Ingredients:
For cakes:
Liquid honey – 4 tbsp. l.
Baking soda – 1 tsp without a slide.
Egg – 4 pcs.
Sugar – 200 g.
Wheat flour – 320 g.
Butter – for greasing the mold
For cream:
Homemade sour cream – 400 g.
Sugar – 200 g.
For decoration: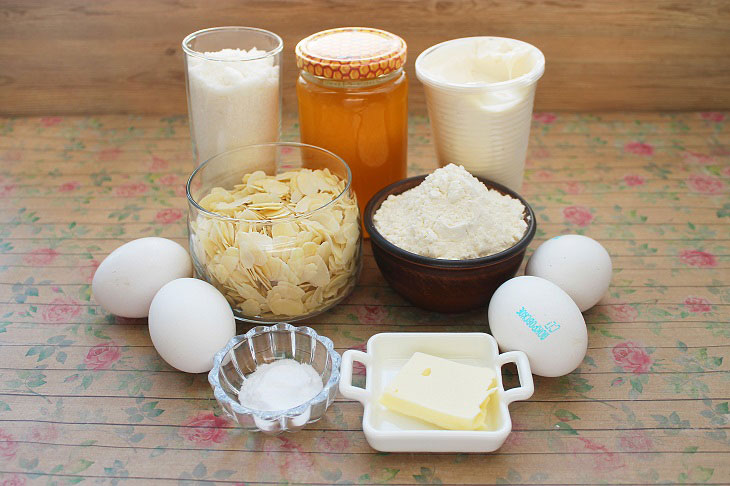 Cooking time: 1 hour. Servings Per Container: 8-10.
How to cook:
1. Pour honey into a saucepan and add soda.
Do not use buckwheat honey for making cakes, as it will give an unpleasant aftertaste.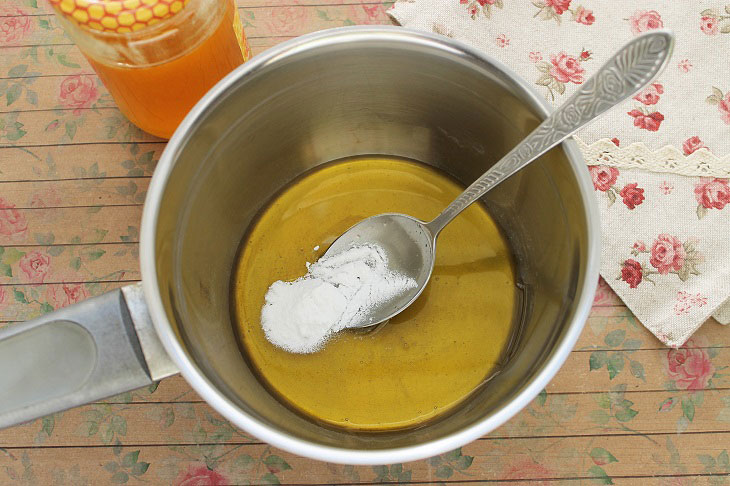 2. Put the saucepan on a small fire. Bring contents to a boil, stirring constantly, and immediately remove from heat. Don't boil!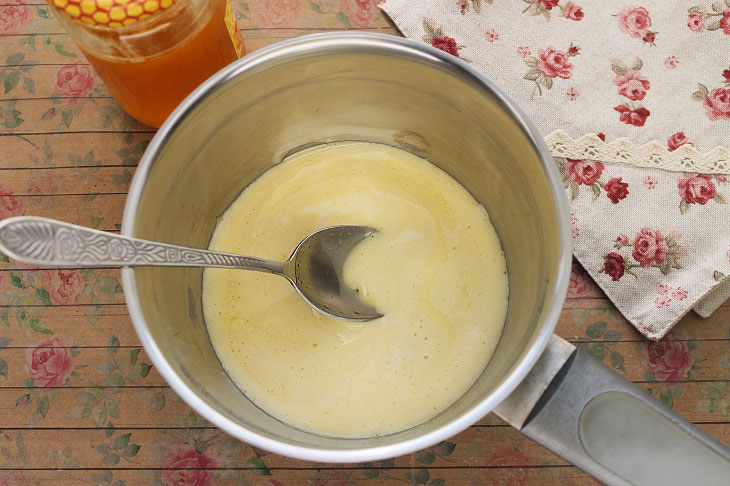 3. Break the eggs into a deep bowl.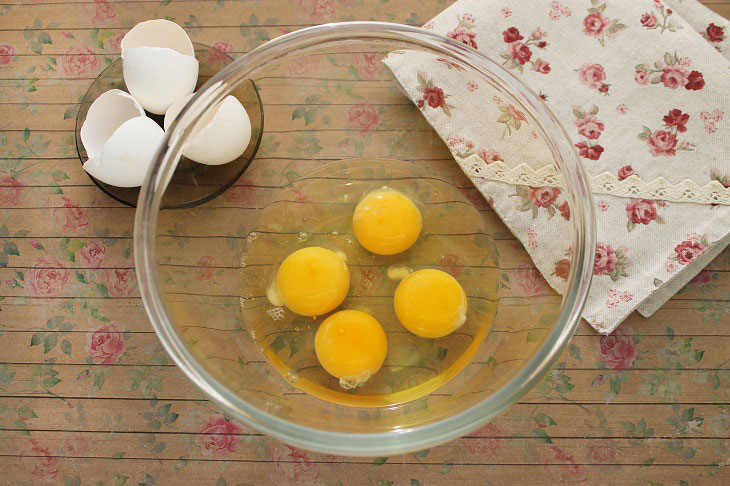 4. Pour in sugar.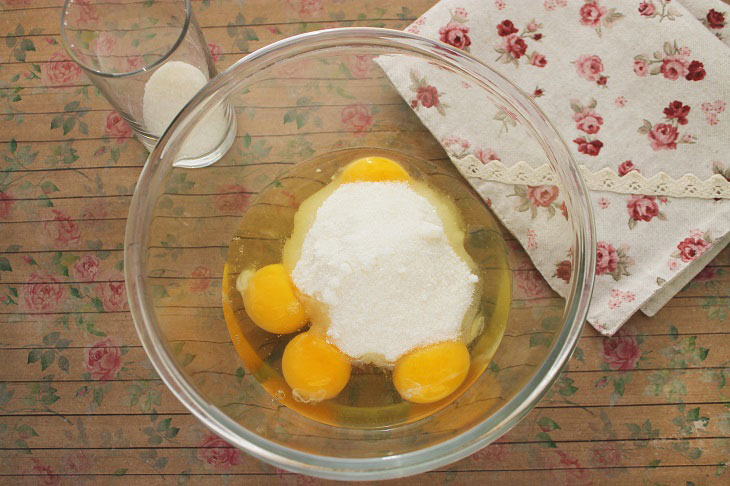 5. Beat in a light yellow foam.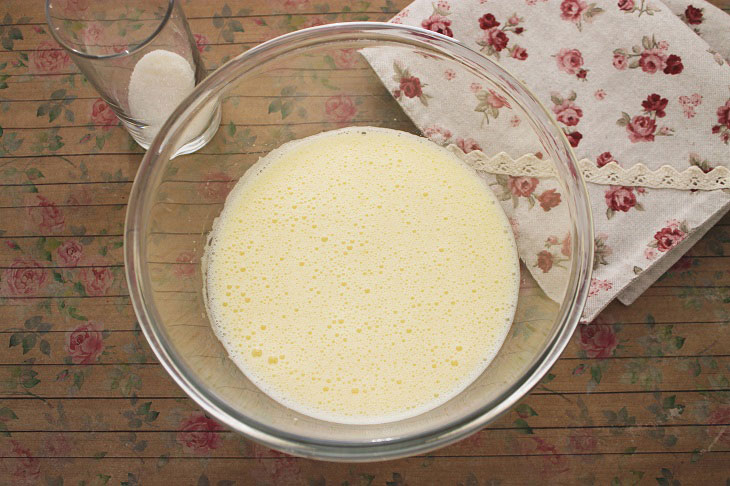 6. Pour the cooled mixture of honey and soda into a bowl with egg mass.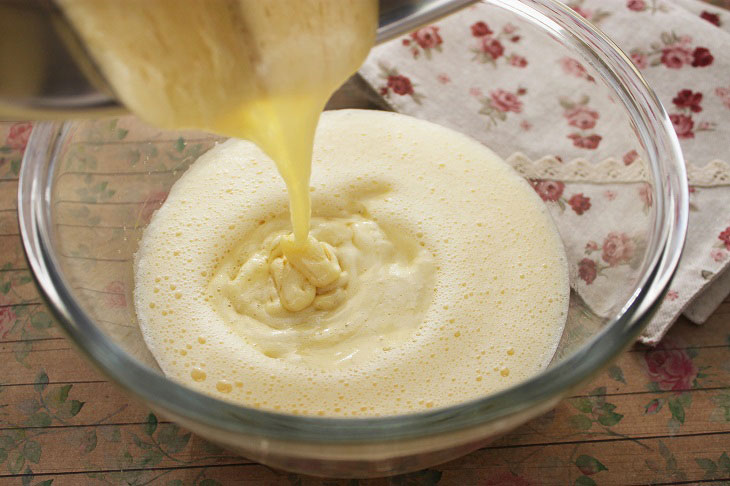 7. Pour in the sifted flour.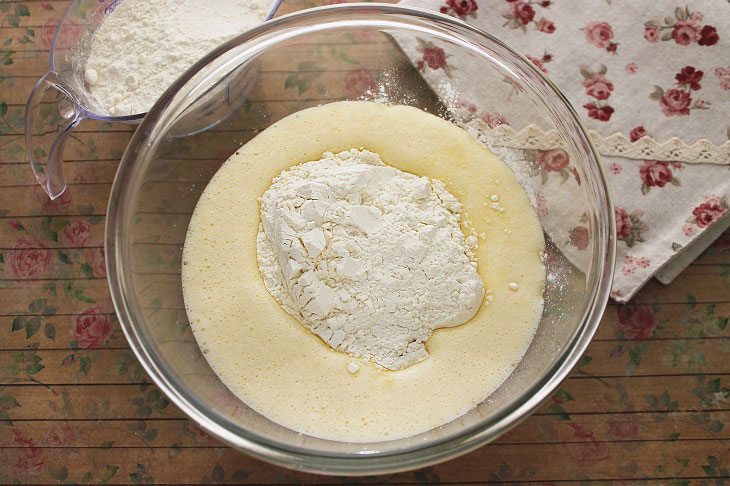 8. Mix with a mixer until a smooth homogeneous mass is obtained. Make sure there are no flour lumps.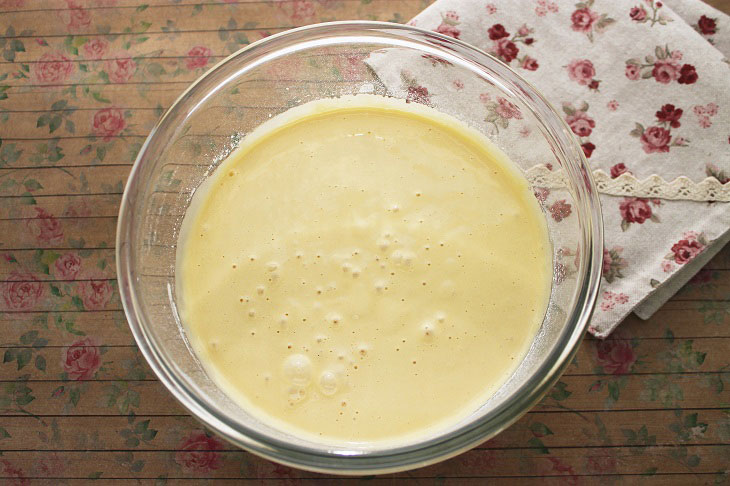 9. Heat the oven to 180⁰ C.
Grease a round shape (you can use a frying pan) with melted butter. Pour 1/3 of the dough into the mold.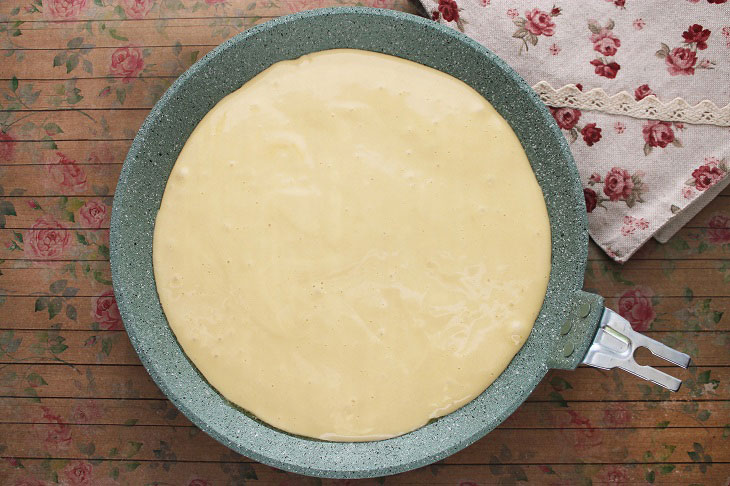 10. Bake the cake for 10 minutes. Check the readiness of the cake with a wooden splinter or, for example, a toothpick. If it stays dry, the cake is ready.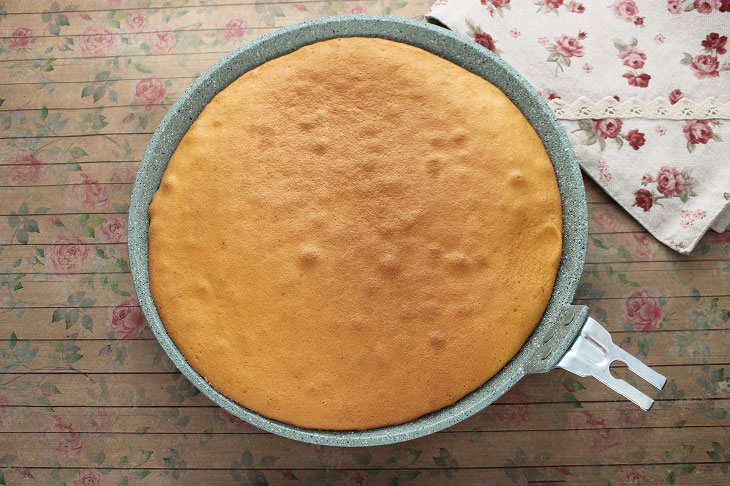 11. Carefully remove the honey cake from the mold and transfer to a cutting board or flat dish.
Then bake 2 more cakes in the same way. Do not forget to grease the mold with butter every time.
For cream, put sour cream in a bowl.
You can replace homemade sour cream with store-bought 20% fat.
Pour in the sugar.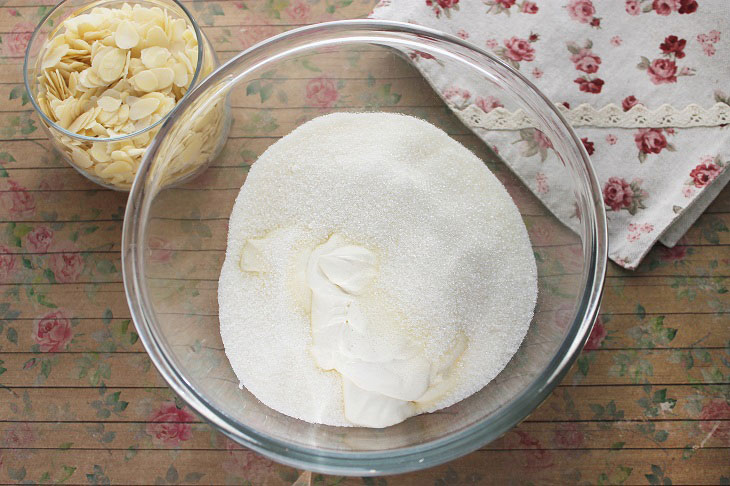 12. Beat lightly with a mixer. But do not be especially zealous so as not to get butter.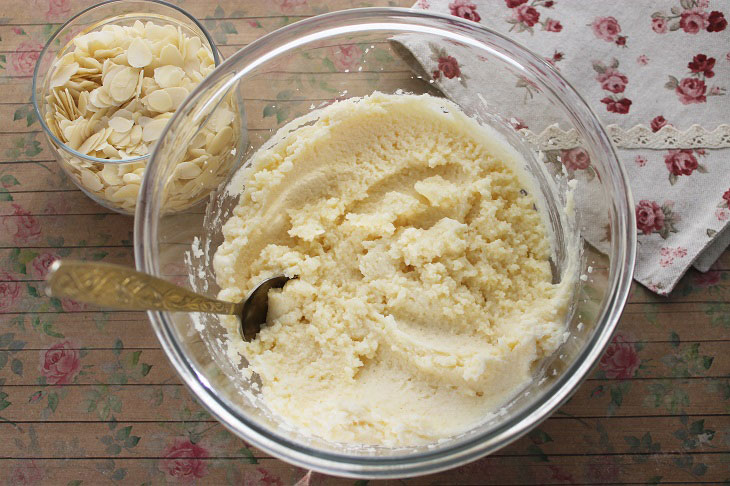 13. Next, start assembling the honey cake. Set aside a little cream for greasing the sides of the cake.
Put one cake on a dish and brush with cream.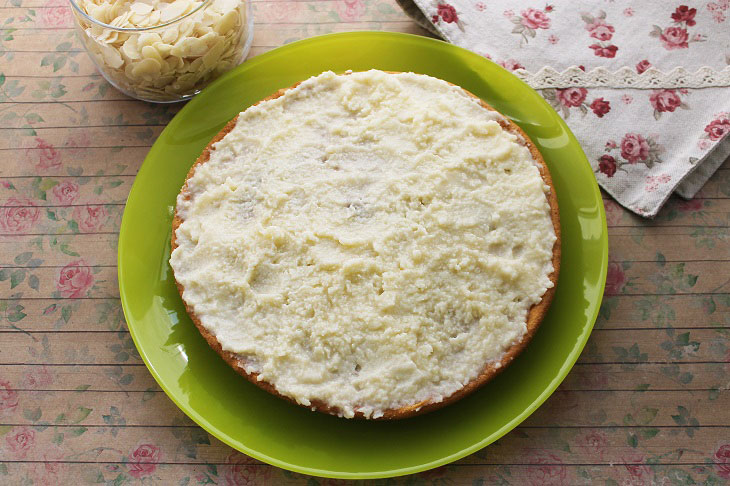 14. Put the second cake on top and brush with cream. And in the end – the third cake, which is also smeared with cream.
In a frying pan without adding fat over low heat, stirring constantly, fry the almond petals.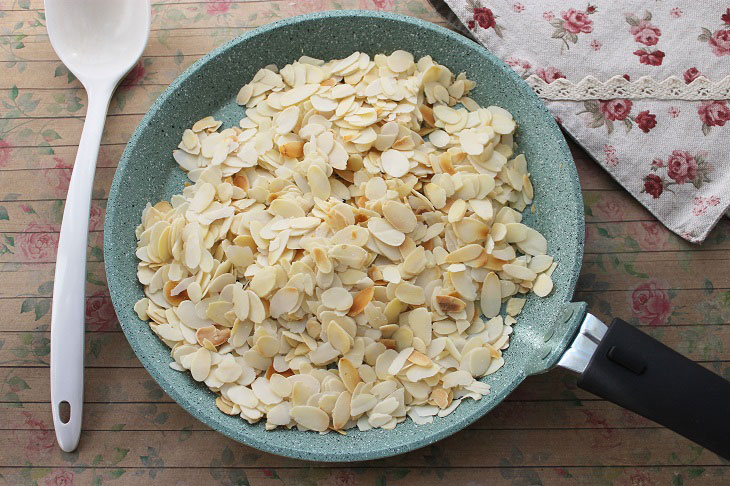 15. Sprinkle the top and sides of the cake thickly with cooled almond petals.
Refrigerate the cake for at least 2 hours (overnight is best) to soak.
Cut the "Honey" cake with almond petals into 8-10 portions and serve.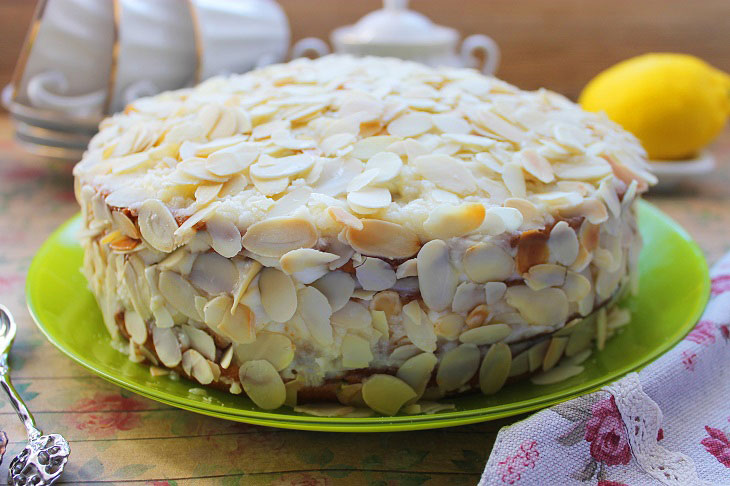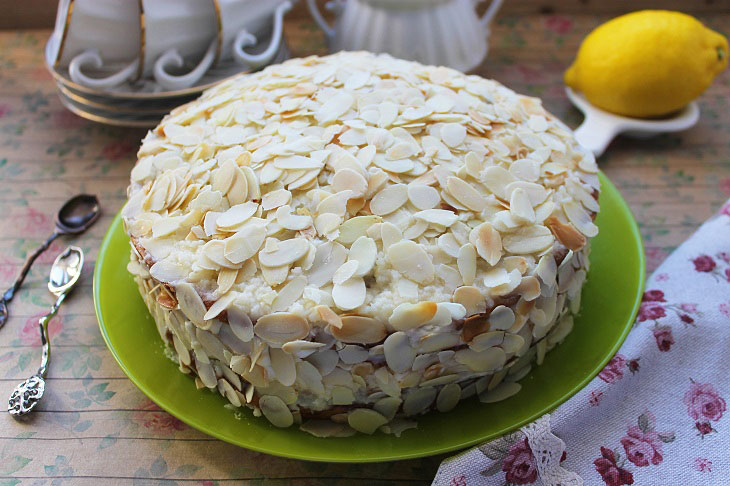 Enjoy your meal!