When preparing a festive menu, pay attention to the preparation of hot meat dishes. Everyone will be happy to taste chops, schnitzel or entrecote. Also, many people love meat ribs – they can be marinated in an original way and baked in the oven. Honey ribs in the oven are delicious and appetizing. Golden crust, delicate aroma and bright taste – it is impossible to resist!
The festive feast will be tasty and elegant. If a family celebration, birthday or New Year is coming, then the ribs from the oven will delight every1.
Ingredients:
Pork ribs – 350-400 g.
Soy sauce – 70 g.
Mustard – 1 tsp
Garlic – 1-2 cloves.
Vegetable oil – 40 g.
Honey – 1 tsp
Salt, black pepper – to taste.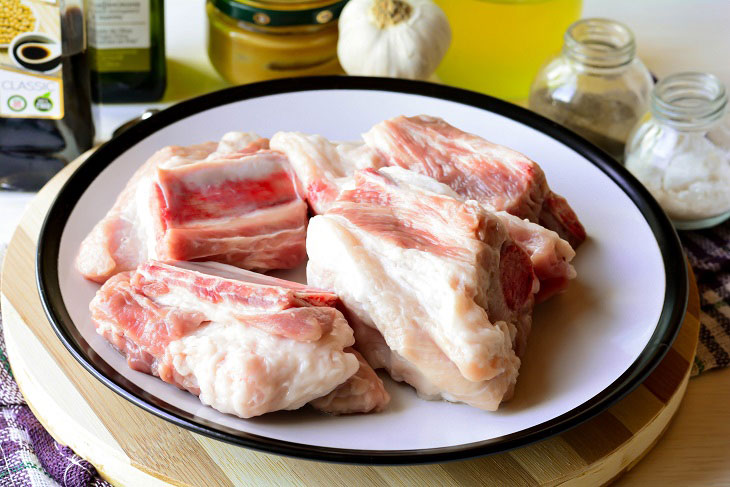 How to cook:
1. Prepare the marinade, for this, mix the soy sauce in a small container and squeeze the garlic through the press into it.
Do not use a lot of garlic, because after baking, a large amount of ribs can be bitter.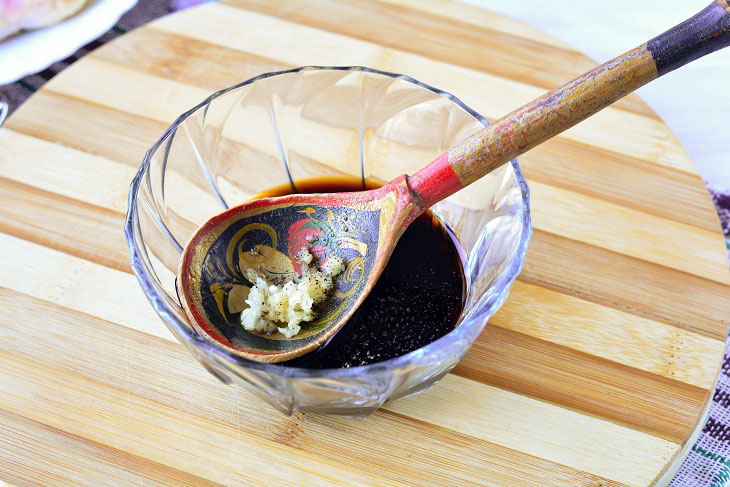 2. Add honey to the marinade and stir. If the honey has thickened, then melt it in the microwave or in a water bath.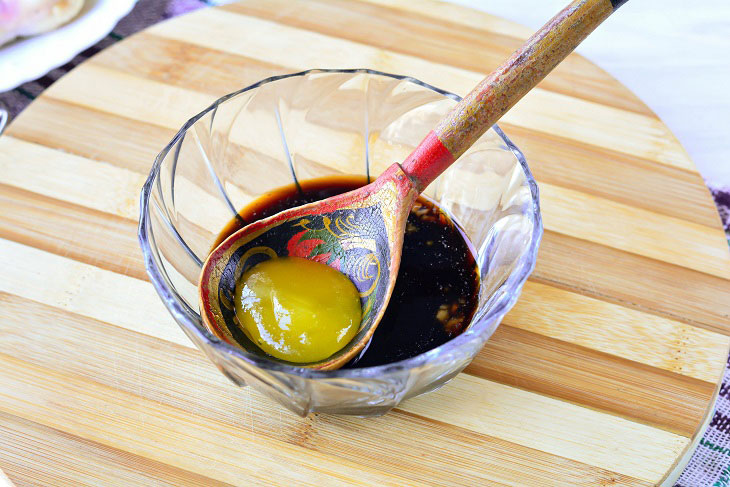 3. Pour in vegetable oil, add mustard, pepper to taste, you can lightly salt. But keep in mind that soy sauce is already salty, so you don't have to. Mix the marinade well.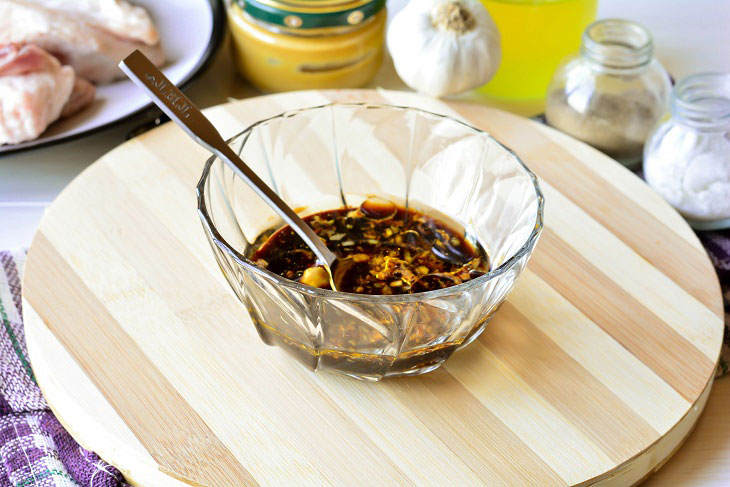 4. Rinse the pork ribs, dry with napkins, then put the meat in a deep bowl, pour over the marinade, mix on all sides. Place the ribs in the refrigerator to marinate for 3-4 hours. The meat will absorb all the flavors and aromas, it will turn out delicious. You can leave the ribs in the refrigerator overnight – it will be even better.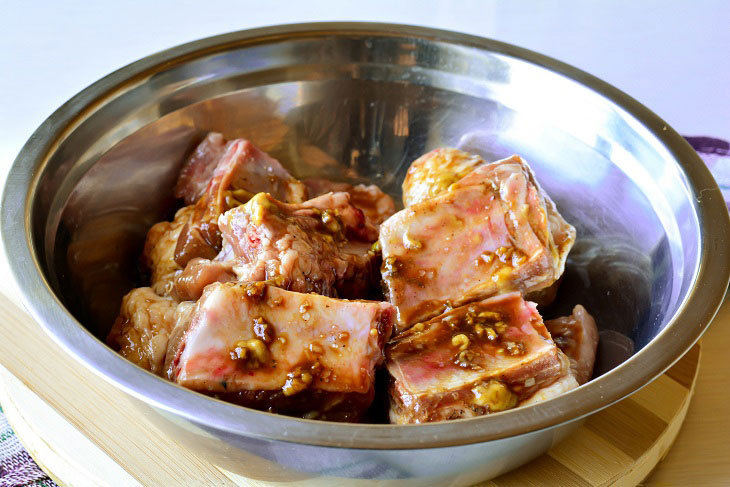 5. Put the dish in a baking dish, send it to bake in the oven.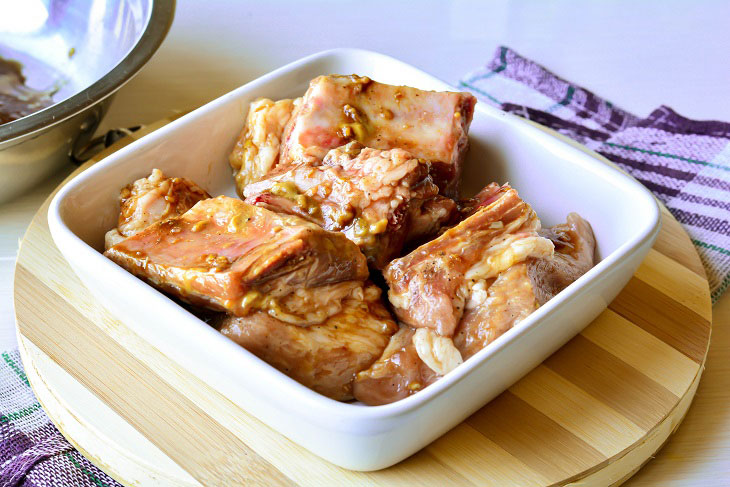 6. Bake the meat for 45-50 minutes at 180C – the ribs will be ruddy and completely cooked. The aroma in the kitchen will be incredible, stunning.
If during the baking process the meat begins to quickly fry in the oven, then carefully cover the form with foil, and at the end remove it and let the ribs brown.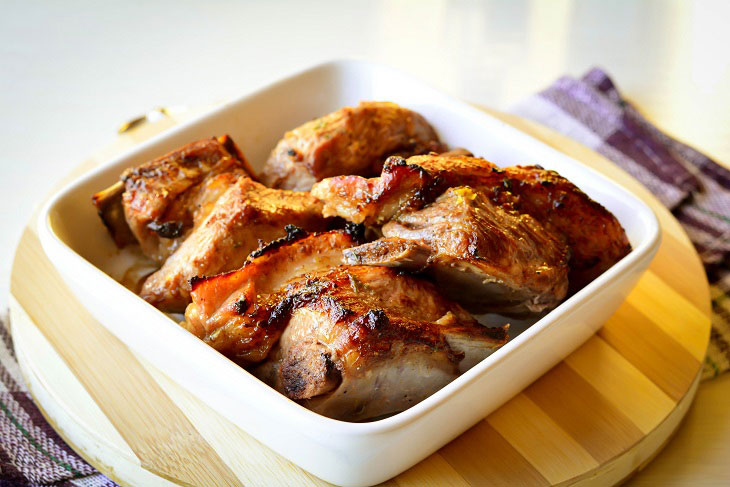 The finished dish is served hot immediately to the table.
Honey ribs will take center stage on your holiday table. Any side dish is suitable for such a dish – potatoes, rice or vegetables. Or just serve as an independent dish with strong drinks.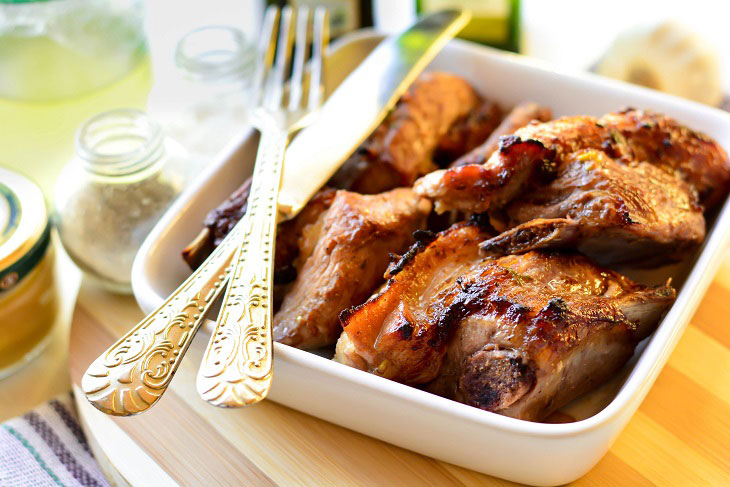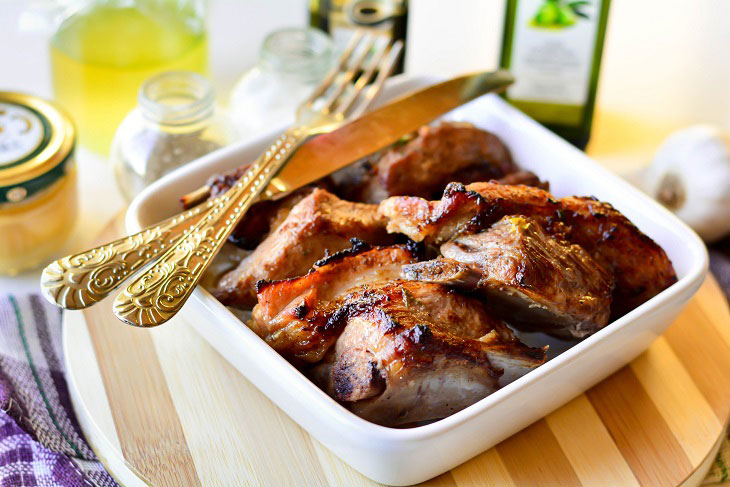 Bon appetit!