Cooking chicken wings in the oven so that they do not leave dry skin on the bones is very simple. It is enough to hold them in the right marinade, and then bake them, covering them with a lid, baking paper or foil. In this case, the dish will turn out juicy, fragrant and very tasty.
A golden crust can be obtained if, at the end of cooking, open the wings and fry them for the last few minutes without losing the delicious meat juices.
Ingredients:
Chicken wings – 8 pcs.
Garlic – 1-2 cloves.
Ground paprika – 1 tsp
Salt – to taste.
Vegetable oil – 30 ml.
Lemon juice – 50 ml.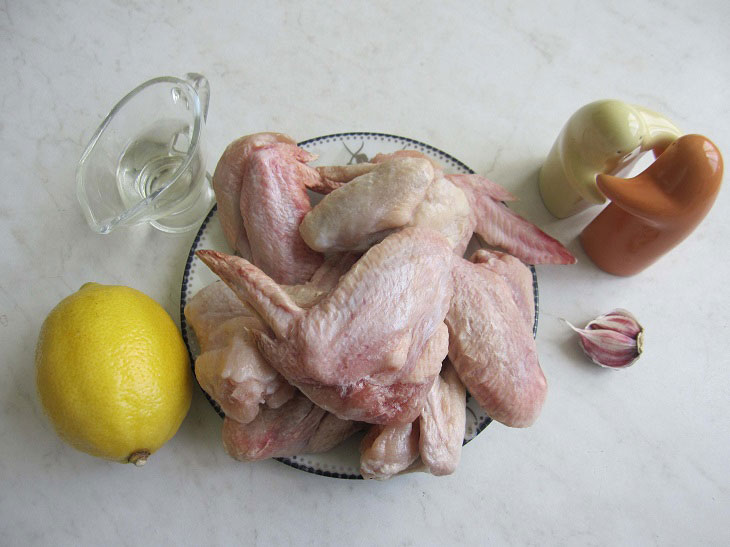 How to cook:
1. For cooking in the oven, it is better to choose large wings. They have more meat on them, which means that in the end they will turn out juicier. Cut them into pieces. The smallest can be set aside and used later to make chicken broth.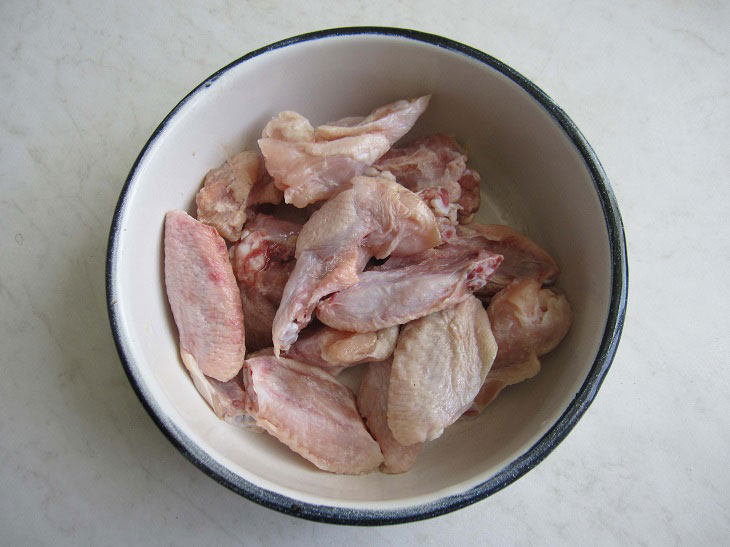 2. Crush the garlic in a mortar to a paste with salt. Transfer the resulting slurry to a bowl with wings. Sprinkle generously with ground paprika.
Spicy lovers can add hot pepper to taste.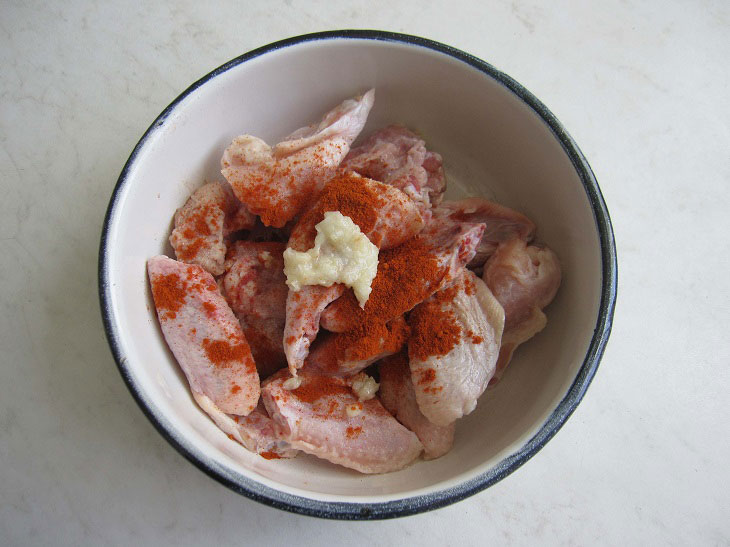 3. Thoroughly coat the wings on all sides.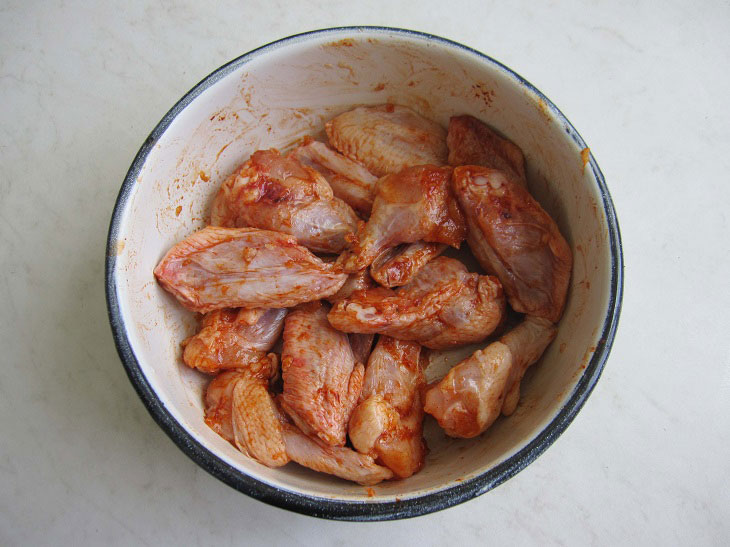 4. Drizzle with vegetable oil and freshly squeezed lemon juice. Mix.
Lemon peel can be left in a bowl with chicken meat. It will give the dish a pleasant citrus note.
Cover with cling film and refrigerate for 2-3 hours. If possible, it is better to stir the wings every hour.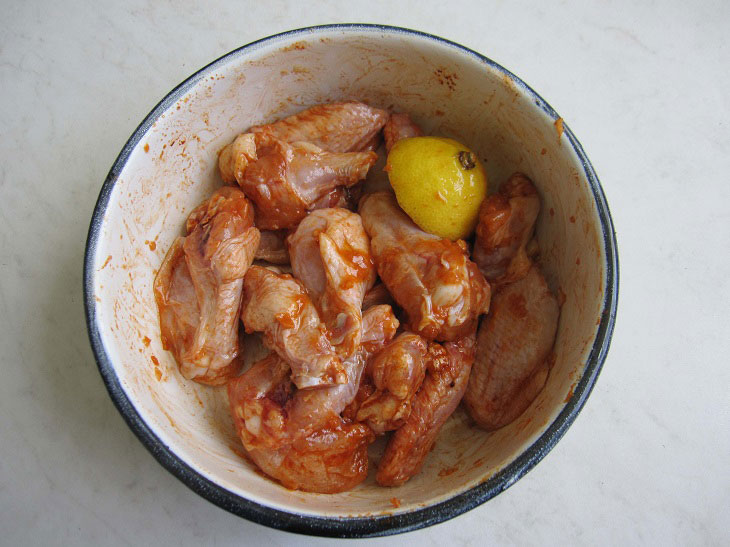 5. Marinated chicken wings are ready for baking in the oven. It is very convenient to use a disposable form with a lid. This will not only preserve the juiciness of the meat, but also free you from washing greasy dishes. Lay the phalanxes of the wings in one layer in the form.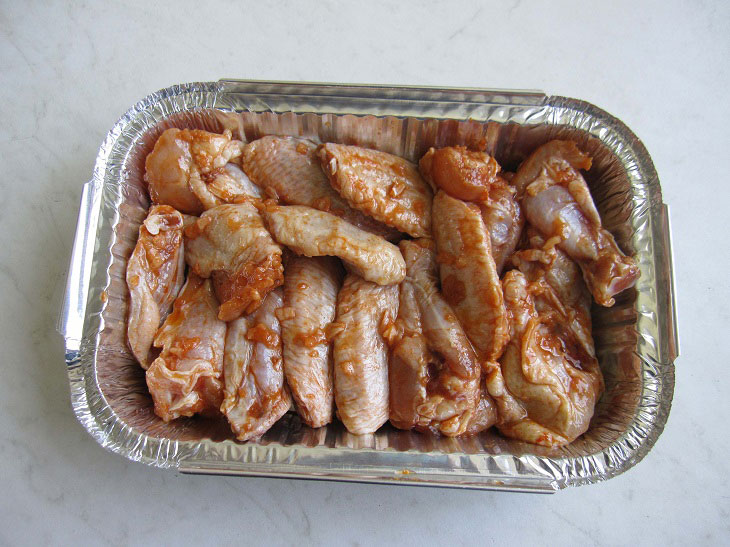 6. Cover the form with a lid and place in an oven preheated to 200 degrees for 30-40 minutes. Then open the lid and bake for another 10-15 minutes until golden brown.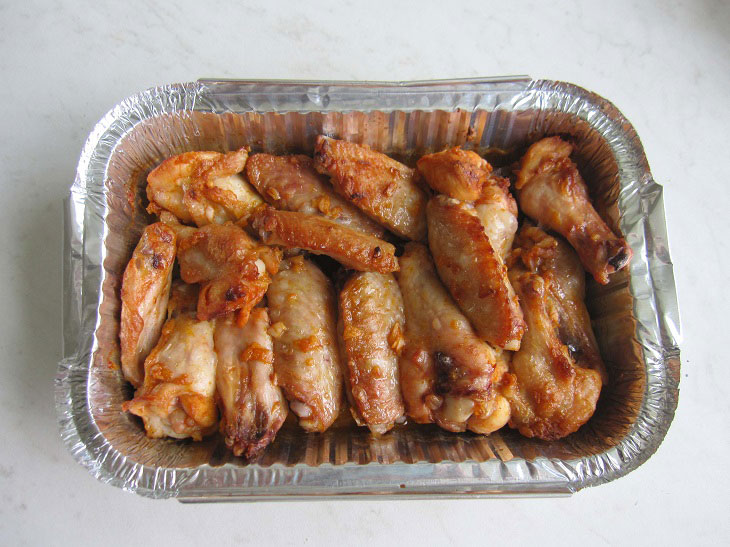 Together with the wings in the oven, you can bake potato slices and serve them as a side dish along with fresh vegetables.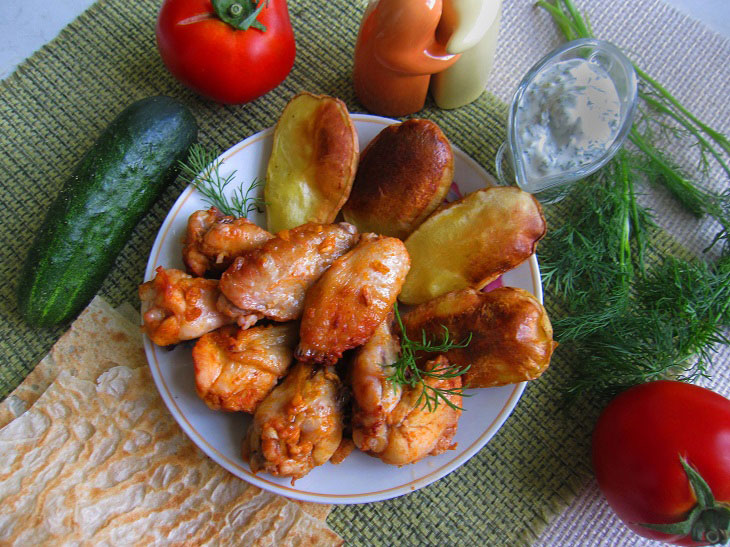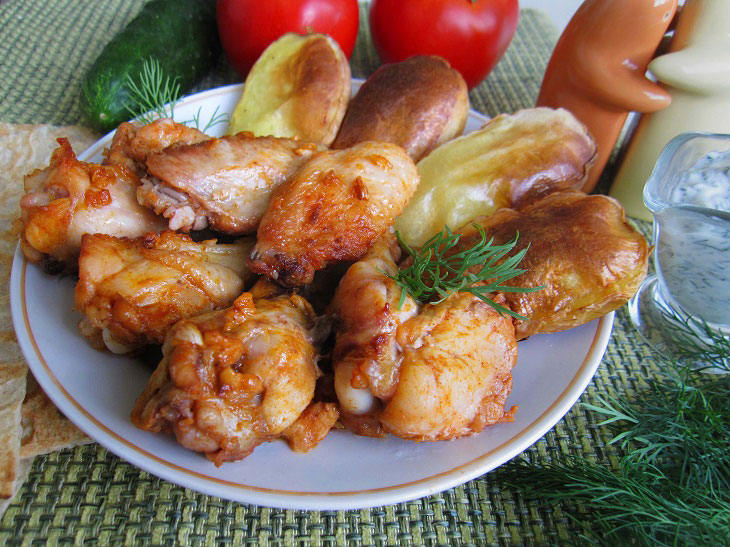 Enjoy your meal!