You can easily and quickly make delicious and healthy sweets with your own hands. They will not contain sugar. Instead, we will add natural products that will only benefit the body of every sweet tooth. These are oatmeal, and bananas, and dates, and coconut flakes. The last ingredient can be replaced with a cookie crumb or walnut. For more sweetness, honey can be added during the cooking process.
Ingredients:
Bananas (large) – 2 pcs.
Ground oatmeal – 150 g.
Coconut flakes – 2 tbsp. l.
Dates – 100 g.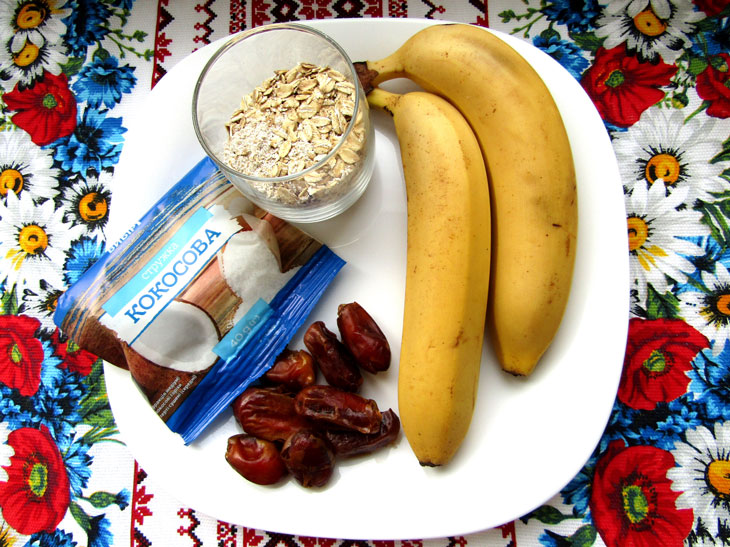 How to cook:
1. Rinse the dates, finely chop, pour a small amount of water, boil a little and cool. Get date caramel.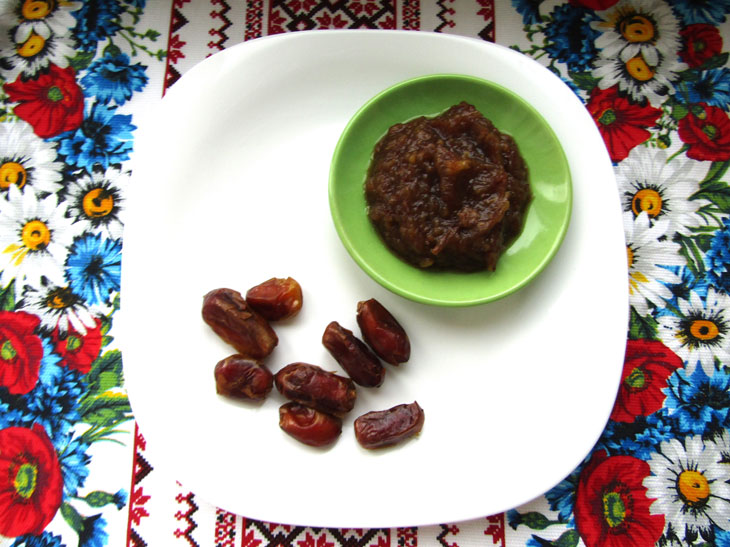 2. Grind oatmeal.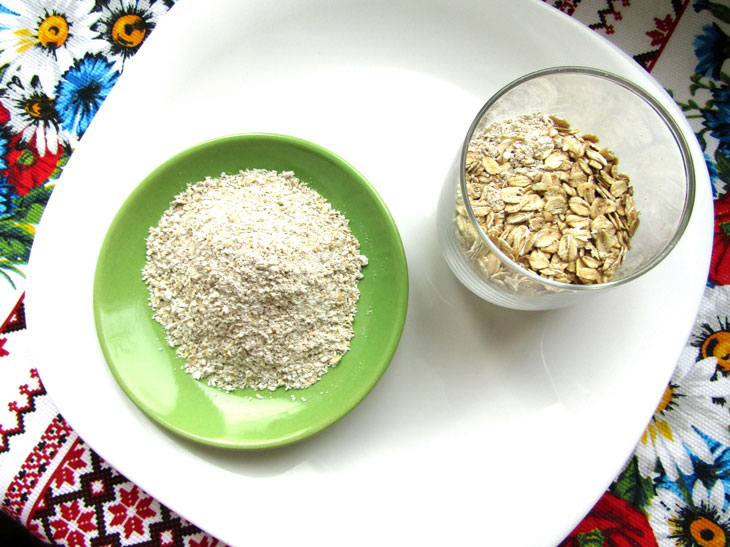 3. Thoroughly knead the peeled bananas with a fork or use a blender. Add ground oatmeal and date caramel.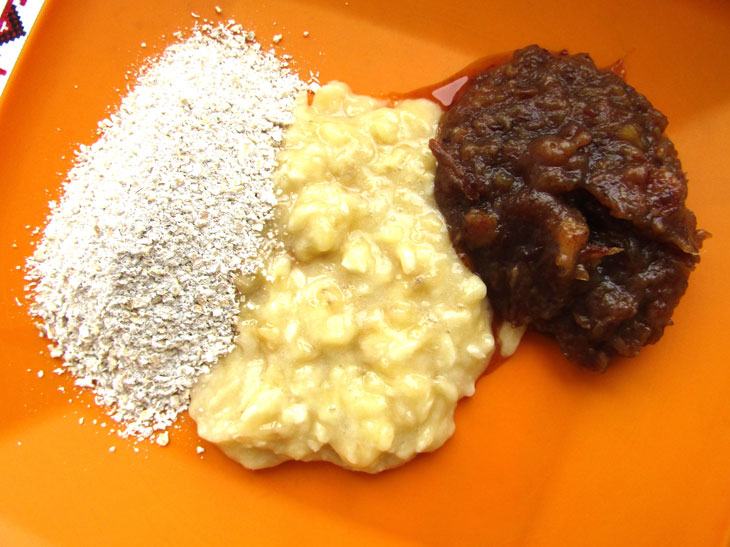 4. Mix everything thoroughly to get a homogeneous mass.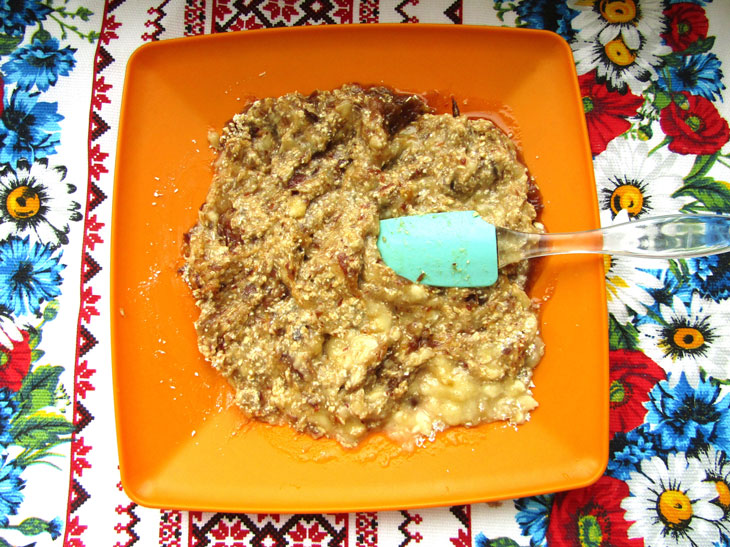 5. We roll small balls from the resulting mass and then roll them in coconut flakes. Before use, ready-made sweets should be allowed to lie down in a cold place for several hours.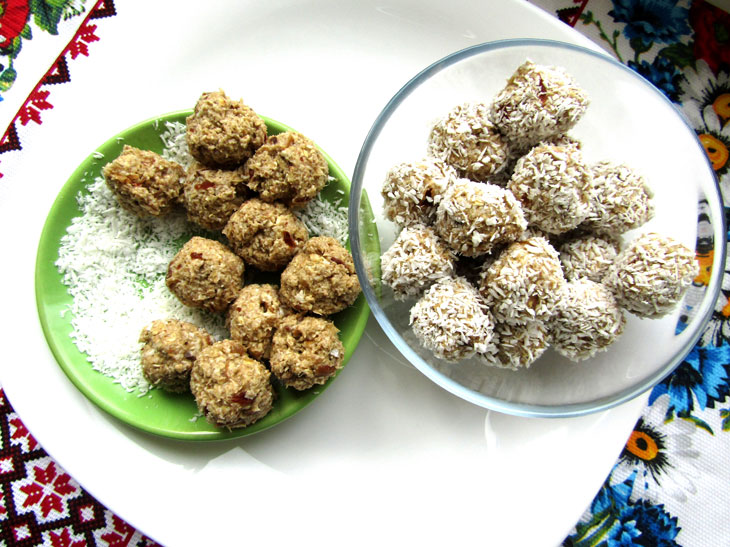 It turned out ready-made sweets with their own hands from coconut flakes, date caramel, oatmeal and bananas. This sweet treat will be useful for every sweet tooth, because it does not contain sugar.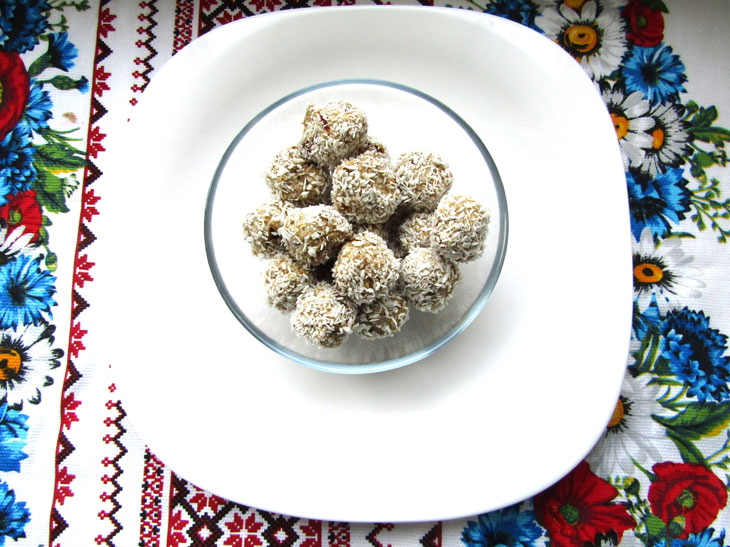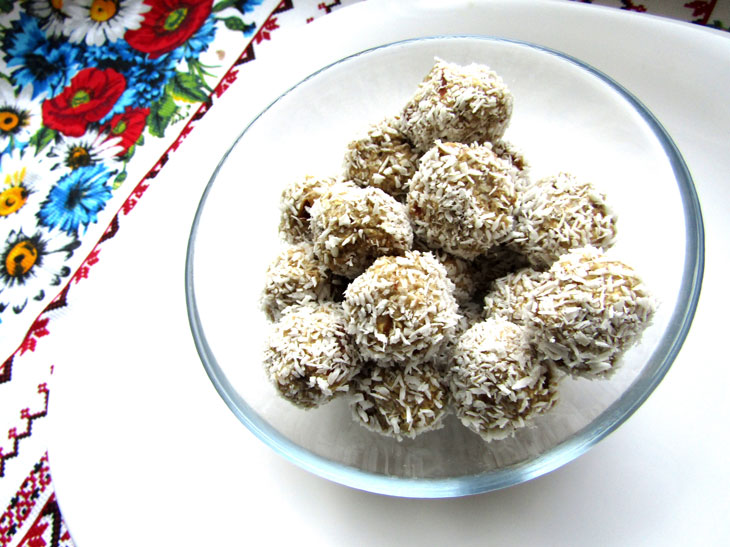 Enjoy your meal!