In order to quickly cook a pie with berries or some vegetables, you need to make a jellied dough. It is prepared in a matter of minutes, since you do not need to knead anything with your hands or wait (as is the case with yeast) until the dough rises. That is why, this recipe can be attributed to the fastest and easiest.
To prepare the jellied dough, you can use kefir or sour cream. The consistency of the finished dough must necessarily turn out to be liquid – this is a must in the recipe. As a filling, you can opt for sweet or not sweet. As a sweet filling, you can use: any berries, jam, condensed milk, creams, sweet cottage cheese and more. Well, and from not sweet – stewed cabbage, canned fish, meat, vegetables. What to cook a jellied pie with? With what you like the most!
Ingredients:
Eggs – 2 pcs.
Salt – 1 pinch.
Kefir – 1 tbsp.
Flour – 1 tbsp.
Soda – 0.5 tsp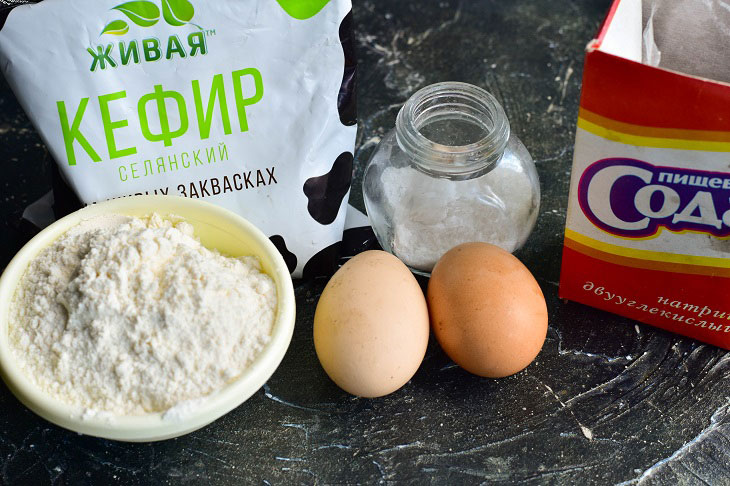 How to cook:
1. In a large bowl (for kneading dough), beat in chicken eggs. It is advisable to pre-wash them very thoroughly with a kitchen sponge and soda.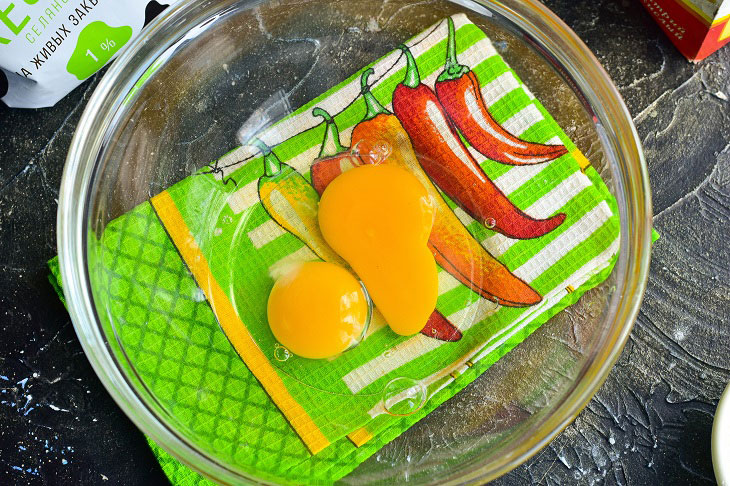 2. Immediately add a pinch of salt to the eggs. If you plan to make a pie with a sweet filling, then be sure to add 1.5-2.5 tbsp to the dough. spoons of sugar.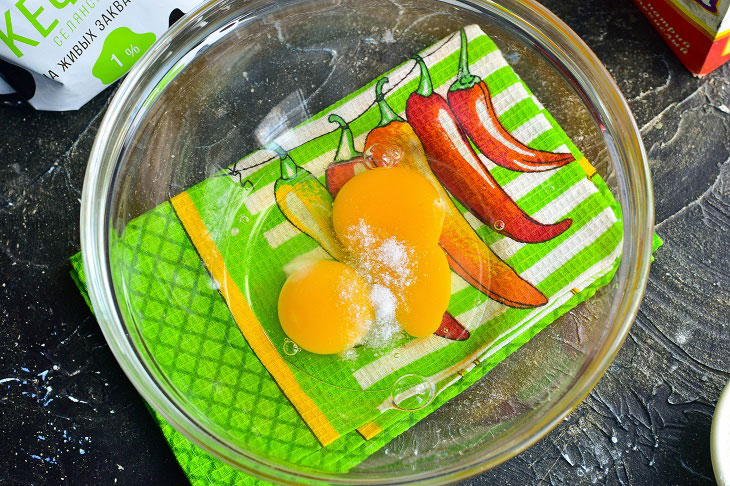 3. Pour in kefir, which is preheated to a warm state.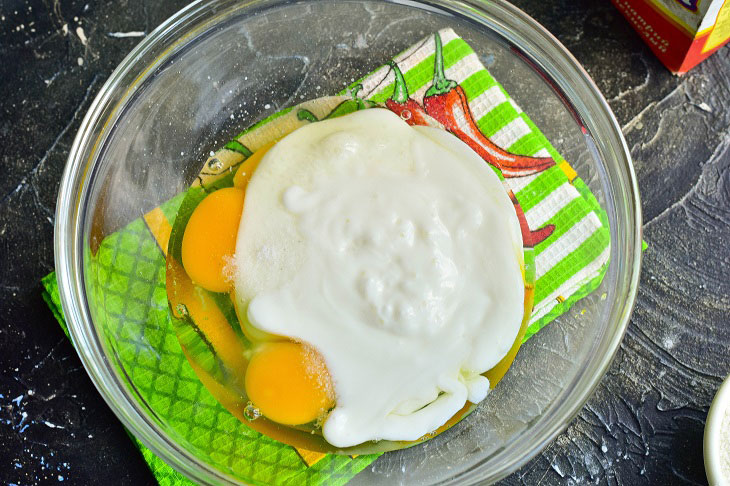 4. Stir all the ingredients with a whisk until smooth. Add soda.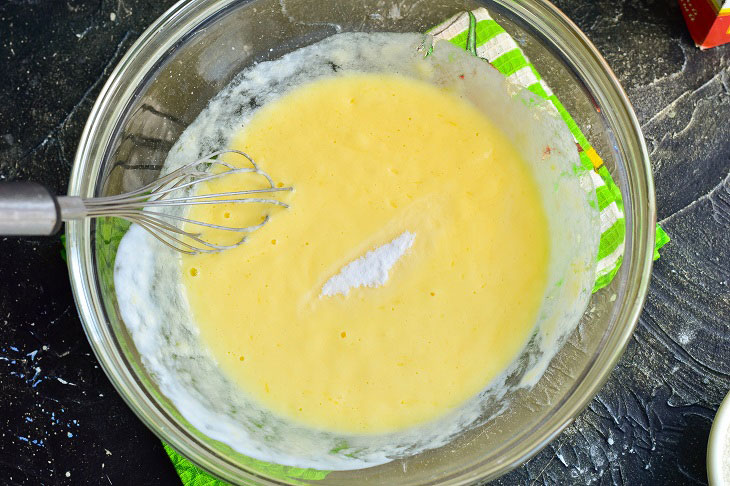 5. Mix everything and immediately add the sifted premium wheat flour.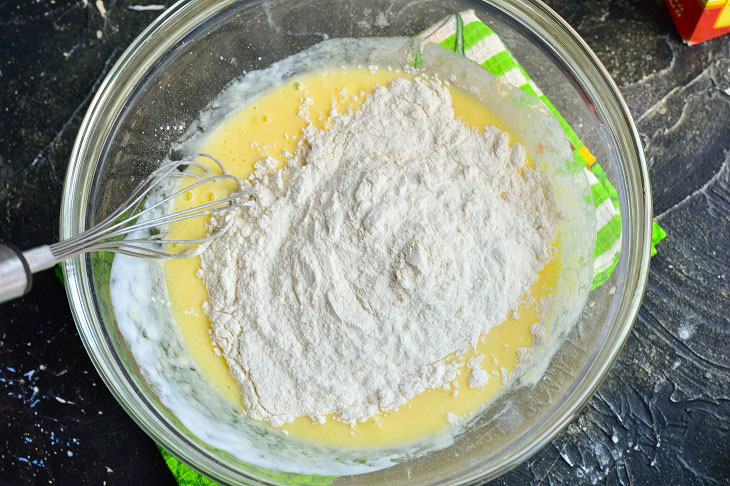 6. Finally, mix all the ingredients very well again. This procedure is most conveniently done with a mixer or a regular kitchen whisk. There should be no lumps in the dough.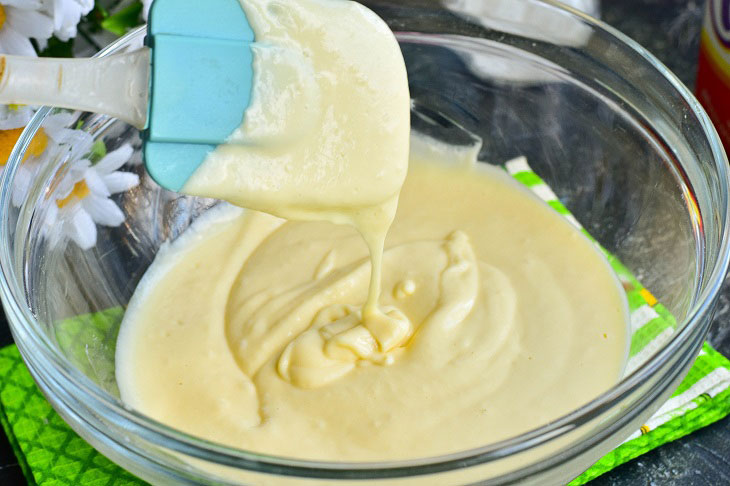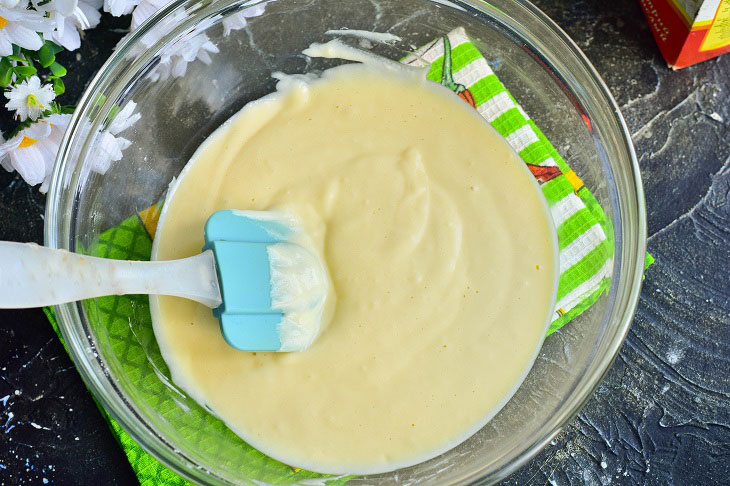 7. In order to prepare a jellied pie, pour half of the finished dough into a baking dish, put the filling on top. Pour in the remaining batter. Send the cake to the preheated oven for 25-35 minutes. Set the temperature to 190 degrees.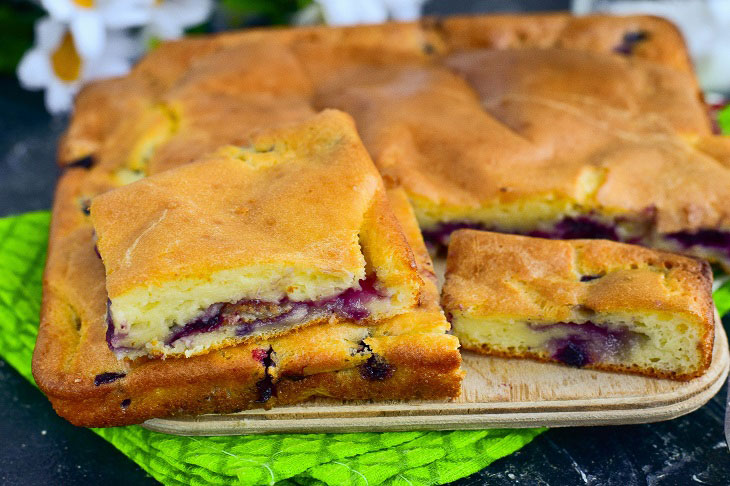 Enjoy your meal!