Cauliflower with Indian potatoes is a very tasty spicy dish, and it is also very easy to prepare.
The basis of the dish, as its name implies, is a duo of potatoes and cauliflower – vegetables that have a neutral taste. Spicy onions and garlic go well with them, and the latter is present in the dish in a fairly large amount. But what makes this dish really chic is a whole "bouquet" of spices and spices – ginger, coriander, zira and turmeric, which gives the dish a characteristic aroma and a pleasant yellow color.
Ingredients:
Cauliflower – 300 g.
Large potatoes – 3 tubers.
Onion medium size – 2 heads.
Garlic – 6 cloves.
Ginger root – 2-3 cm
Refined sunflower oil – 4-5 tbsp. l.
Tomato paste – 1 tbsp. l.
Salt – to taste.
Turmeric – 1 tsp
Ground coriander – 2 tsp.
Cumin (zira) – 2 tsp
Green cilantro chopped – 2 tbsp. l.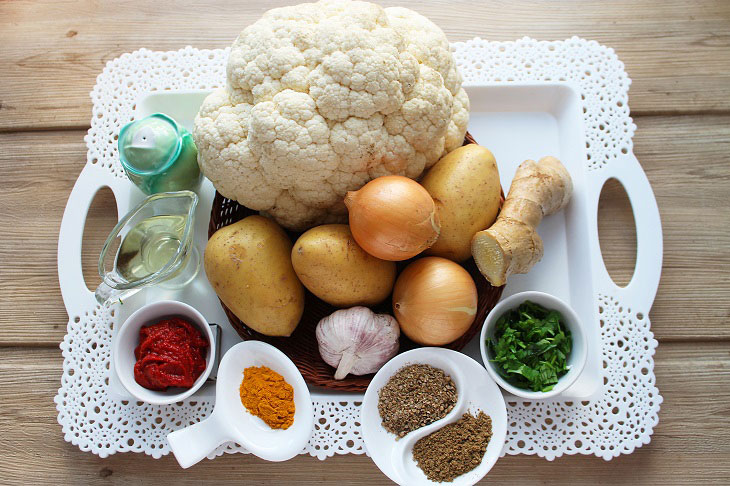 How to cook:
1. Wash the potatoes with a vegetable brush and boil in salted water until tender. Cooking time – 20 – 25 minutes, depending on the variety and size of the tubers.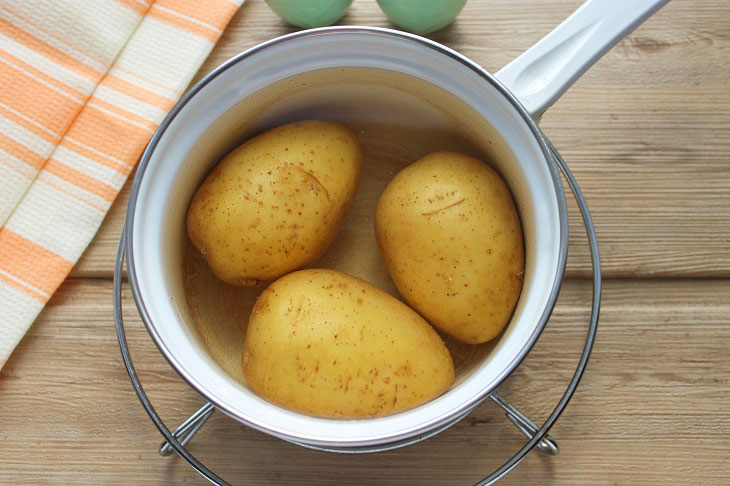 2. While the potatoes are cooking, rinse and separate the cauliflower into florets.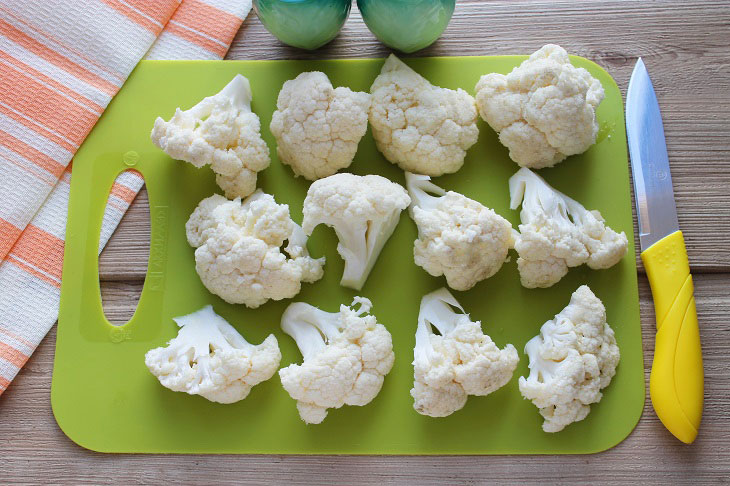 3. Peel the onion and garlic and chop finely. Peel the ginger root, too, and cut into thin strips.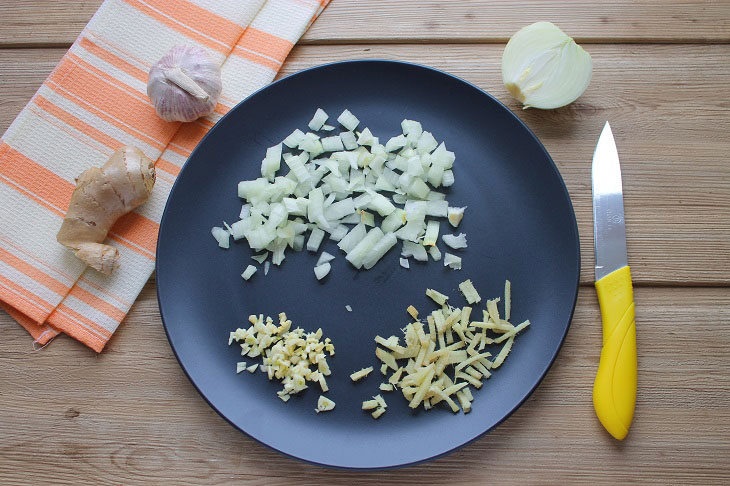 4. Cool the boiled potatoes a little, peel and cut into large cubes, slices or slices.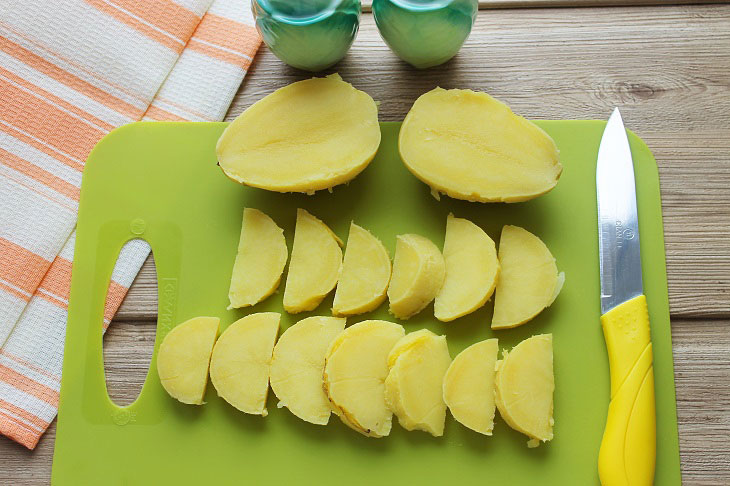 5. Heat 1 tablespoon of sunflower oil in a frying pan and fry the potatoes in it until light golden brown.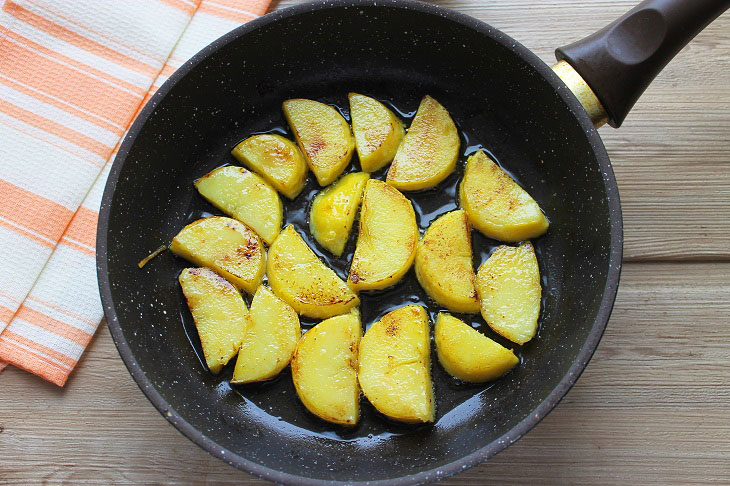 6. In the same pan, add half of the remaining oil and fry the cauliflower in it. Cover the pan with a lid and make the fire low.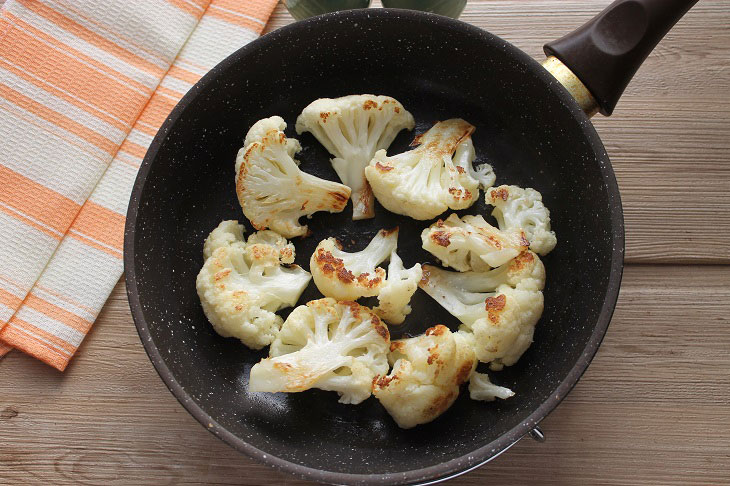 7. Pour the remaining oil into a saucepan or saucepan with a thick bottom, heat it up. Place the onion, ginger, garlic and cumin in a saucepan. Fry them, stirring, for 2 minutes.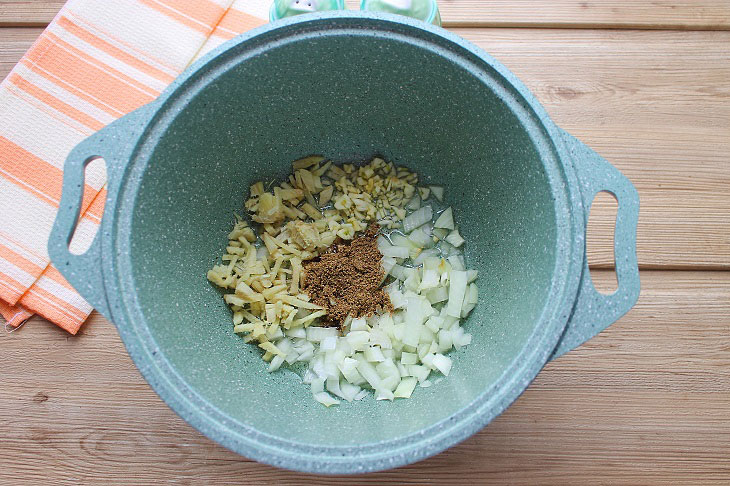 8. Add tomato paste, turmeric, coriander and mix thoroughly. Continue cooking for another 2 minutes.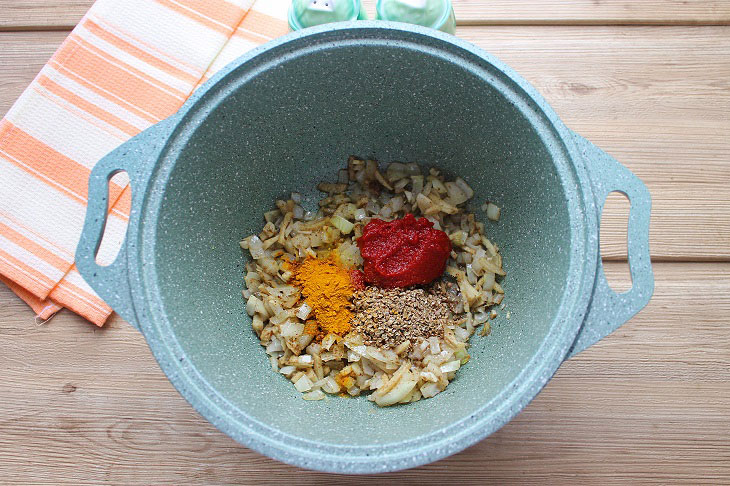 9. Place the cauliflower and potatoes in the saucepan with the sauce, add the cilantro and salt to taste.
If desired, for spiciness, you can add half a hot green pepper to the dish, after clearing it of seeds.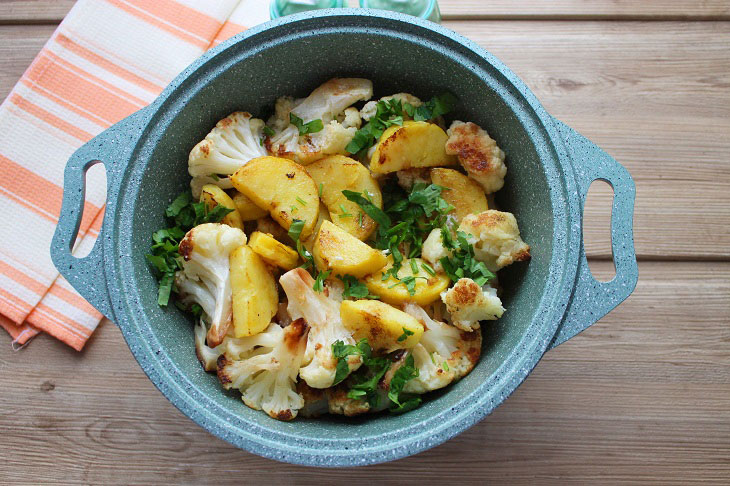 10. Stir gently, pour in 50 milliliters of water and simmer under a lid over low heat for 10-15 minutes until the cabbage is soft.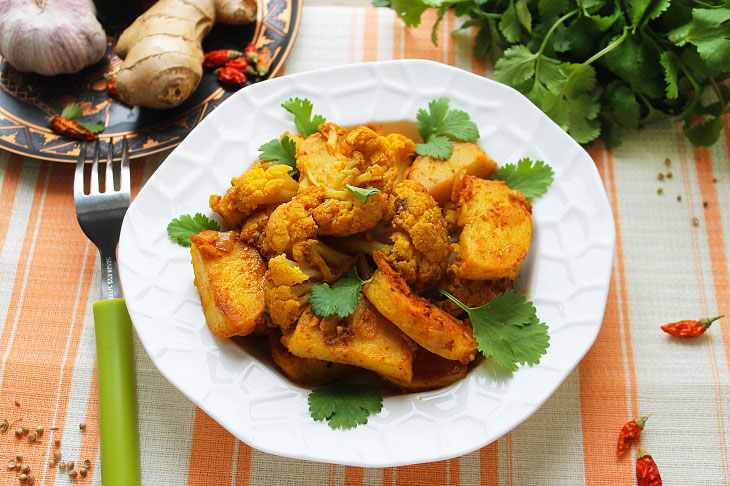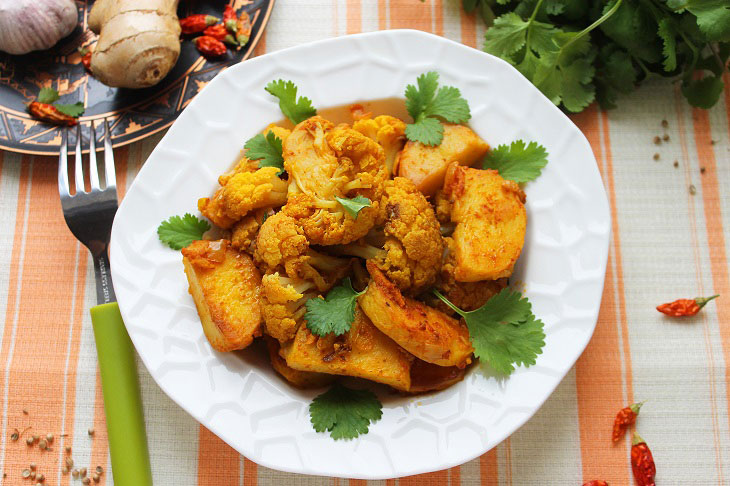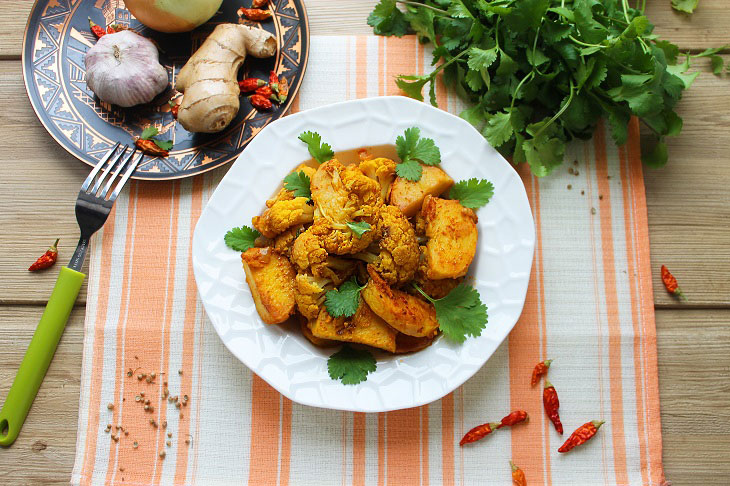 Bon appetit!