Squash casserole with chicken is a dish from the "it doesn't get easier" series, which is perfect for lunch or a light dinner. Thin slices of young patissons and small pieces of chicken fillet are stacked in layers, sprinkled with fragrant parsley and poured with sour cream. After that, all the ingredients are baked in the oven until cooked.
Since the casserole does not contain mayonnaise and cheese in its composition, it can well be attributed to dietary dishes. You can replace chicken fillet with turkey meat. You can replace squash with zucchini. They should be cut into thin slices.
Ingredients:
Squash – 2 pcs. 140 – 150 g each.
Chicken fillet – 230-250 g.
Sour cream 15 – 20% fat – 150 g.
Parsley greens – 5-6 branches.
Freshly ground black pepper – to taste.
Salt – to taste.
Suneli hops – 2 tsp
Sunflower oil – for greasing the mold.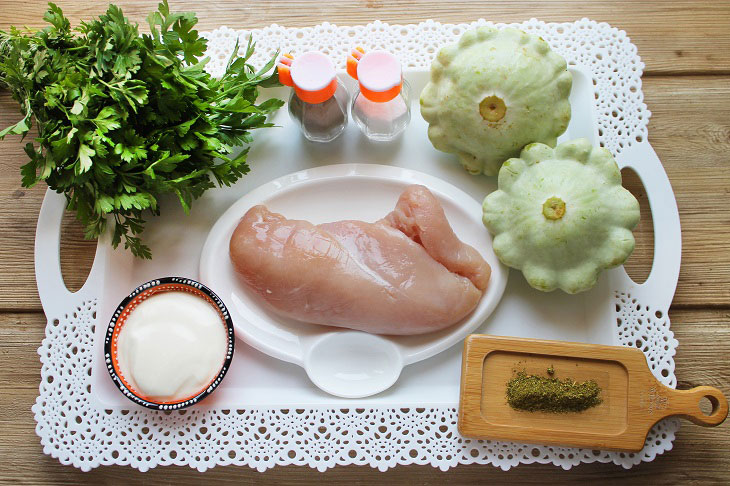 How to cook:
1. Wash the squash, cut the stalks. Cut vegetables into thin slices.
Squash choose young, with delicate skin and without grains. The color of the squash does not matter, both green and yellow are suitable.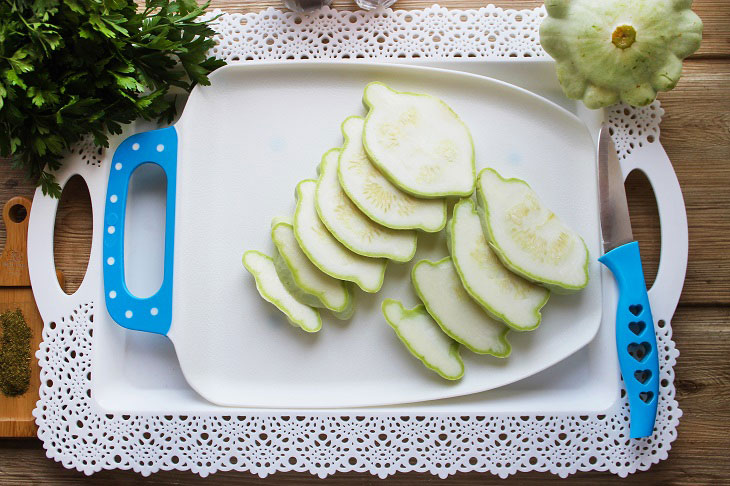 2. Rinse the chicken fillet with cold water, pat dry with paper towels and cut into small pieces.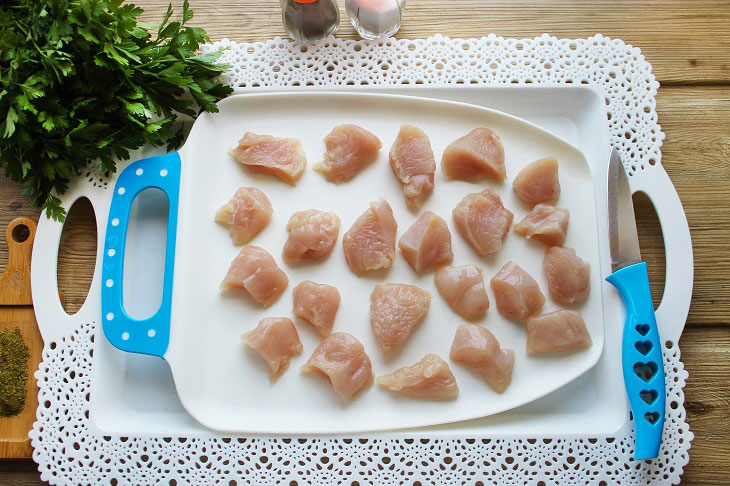 3. Lubricate the refractory form with sunflower oil. Put half of the squash slices in it. Season with salt, black pepper and suneli hops.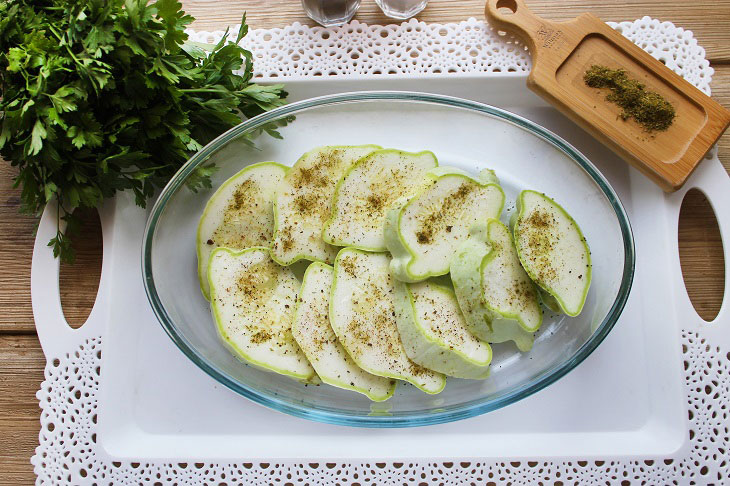 4. Arrange fillet pieces on top. Sprinkle with the same seasonings.
In addition to the seasonings listed in the list of ingredients, you can use any seasonings that you like.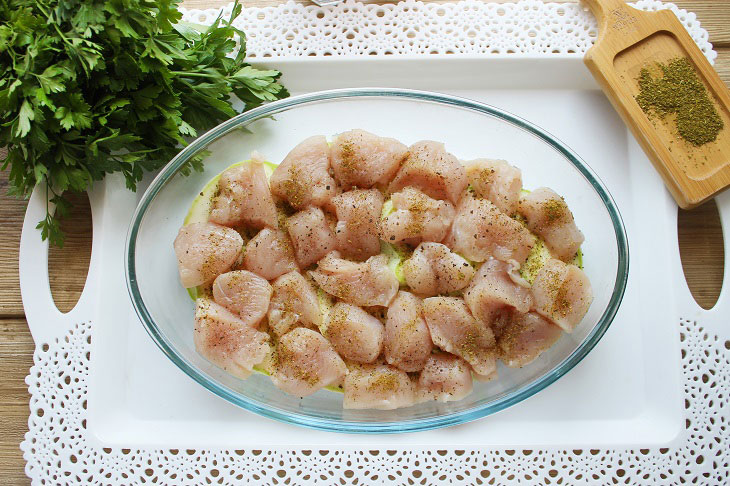 5. And again lay out the slices of squash, not forgetting to season with salt, pepper and suneli hops.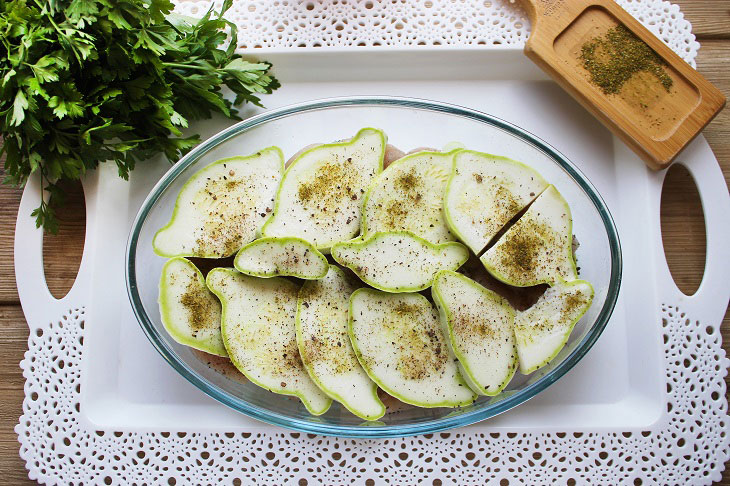 6. Rinse the parsley, shake off the water and chop finely. Sprinkle the top layer of the future casserole with herbs.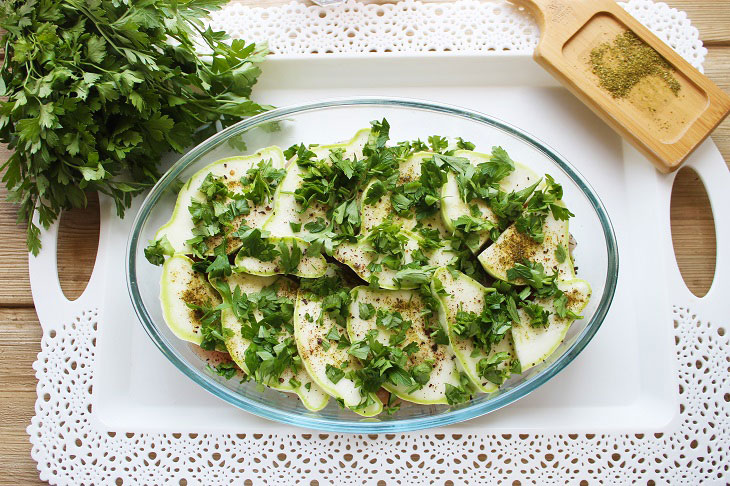 7. Pour in sour cream.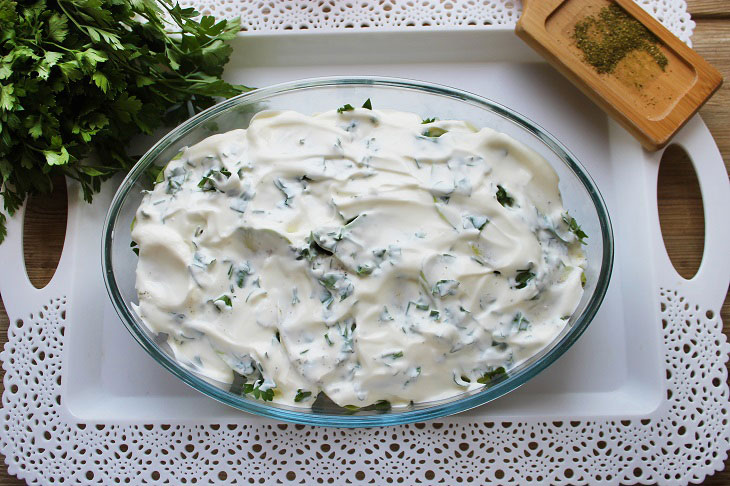 8. Preheat the oven to 180⁰ C.
Place the mold in the oven. Bake for approximately 35 minutes.
Juicy squash casserole with chicken will be ready after the specified time. Garnish with parsley leaves when serving.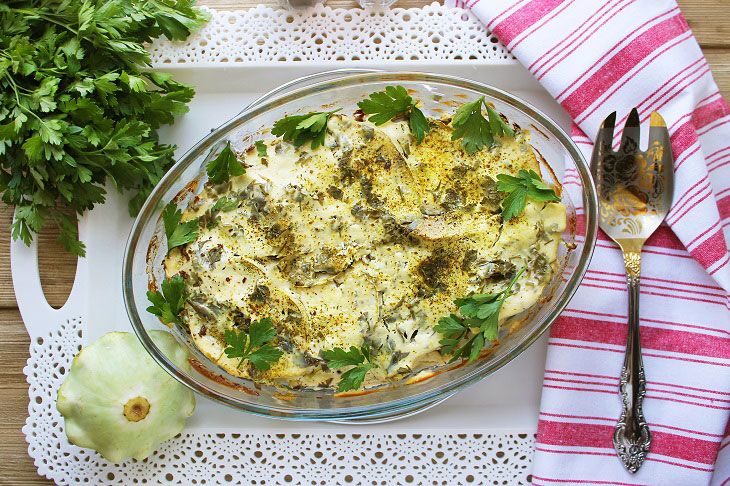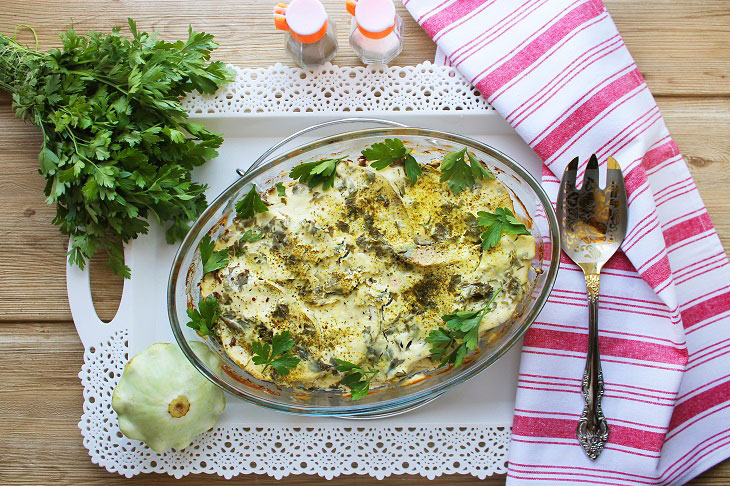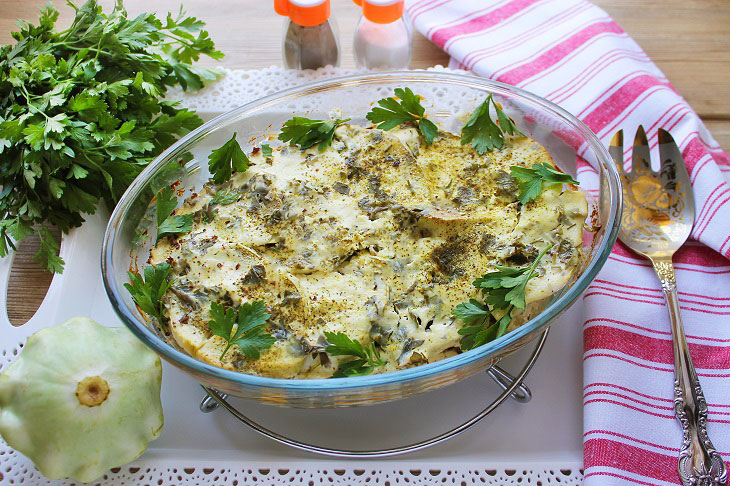 Bon appetit!