Zucchini is often used in cooking, even in desserts. They make delicious casseroles and pancakes. This vegetable is quite versatile and can always complement your lunch.
We offer to cook delicious zucchini stewed in tomato sauce in a pan. The dish is simple in execution, but it will turn out unusual and bright in taste. An inexpensive set of vegetables can make a healthy and nutritious lunch.
Ingredients:
Zucchini – 300 g.
Tomato sauce – 100 g.
Onion – 80 g.
Carrots – 80 g.
Vegetable oil – 50 g.
Wheat flour – 2 tbsp. l.
Greens – for serving.
Salt, pepper – to taste.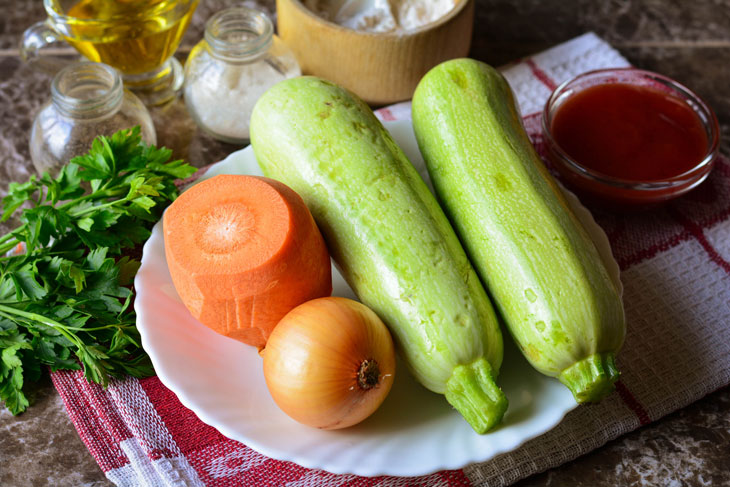 Cooking:
1. Wash and chop the zucchini: it is better to cut into circles about 1-1.5 cm thick. In this form, the vegetables will be well fried and will not be raw.
Too thinly sliced ​​zucchini can burn or even turn into porridge, which should be avoided.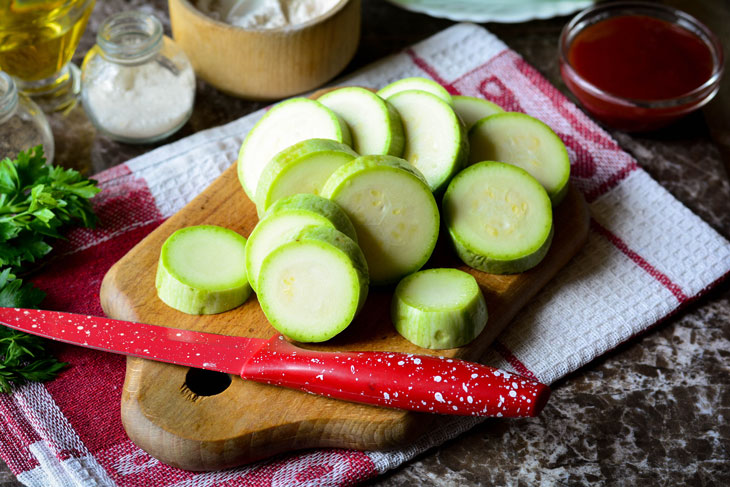 2. Sprinkle with salt, pepper to taste, breaded in flour and put in a pan where vegetable oil is heated. Pour half of the oil first, then add if necessary. Immediately turn the heat to medium so that the vegetables cook evenly.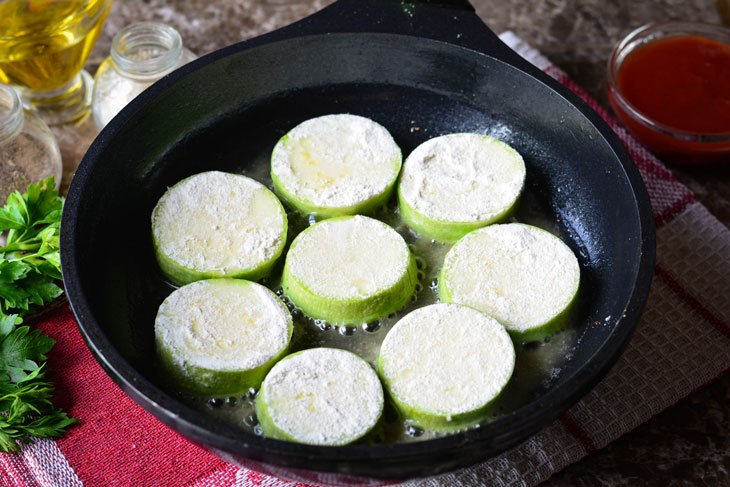 3. Fry zucchini on both sides, turning each circle. Due to the flour, an appetizing crust is obtained. Set the fried zucchini aside.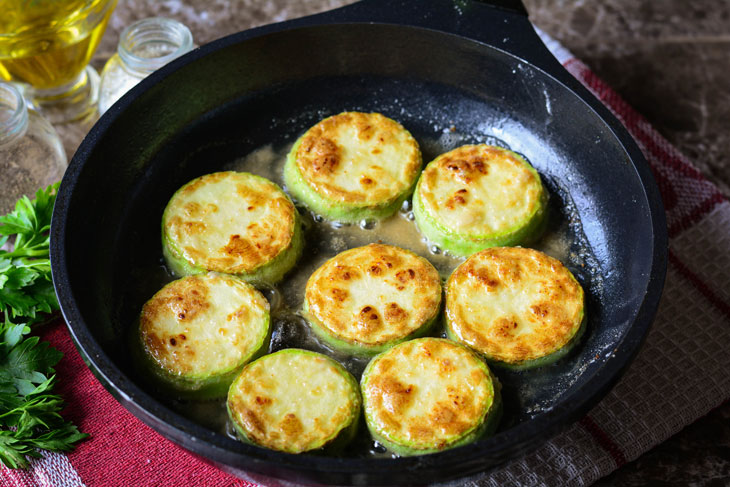 4. Prepare vegetables for the sauce – peel onions and carrots, chop them. To make the carrots cook faster, grate it, and the onion can be cut into cubes.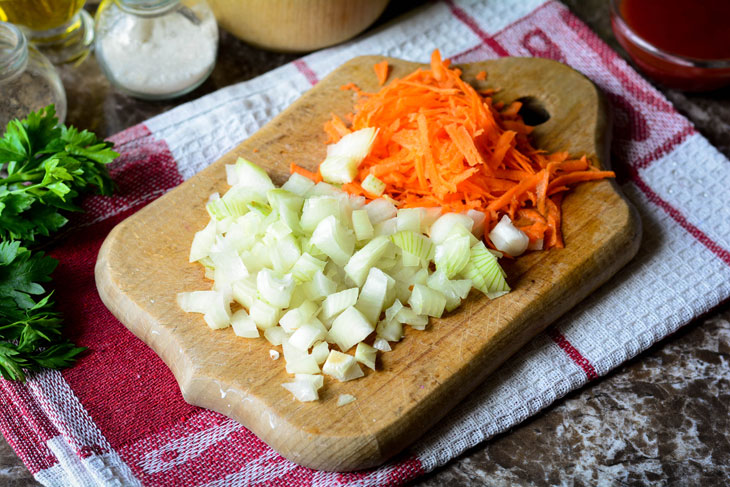 5. In another pan, fry the onions and carrots in the remaining vegetable oil. Constantly stirring. Fry for a couple of minutes until soft.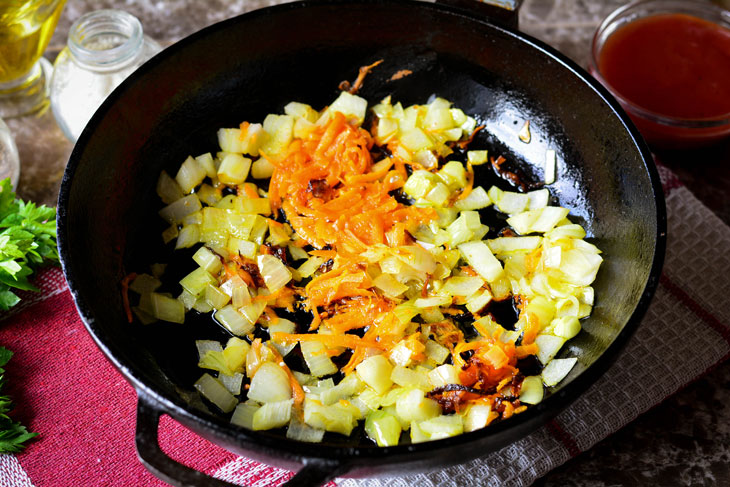 6. Pour in the tomato sauce and simmer with vegetables for 2-3 minutes.
If the sauce is too thick, you can add some water.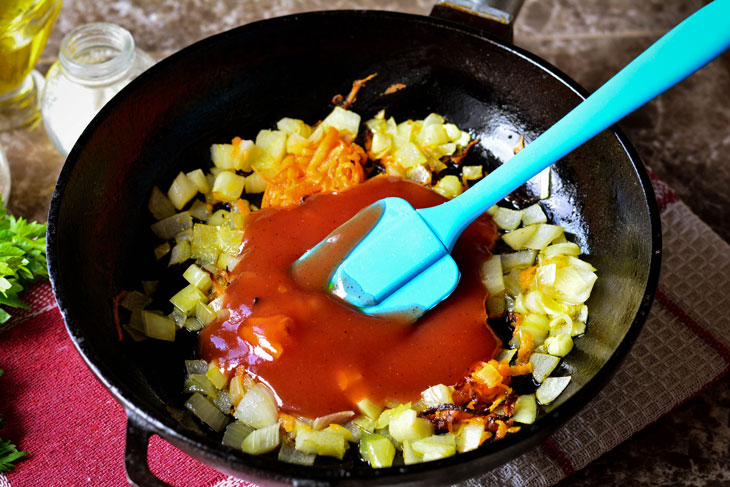 7. Put all the fried zucchini in the tomato sauce and simmer everything together under the lid for 5 minutes, making a quiet fire.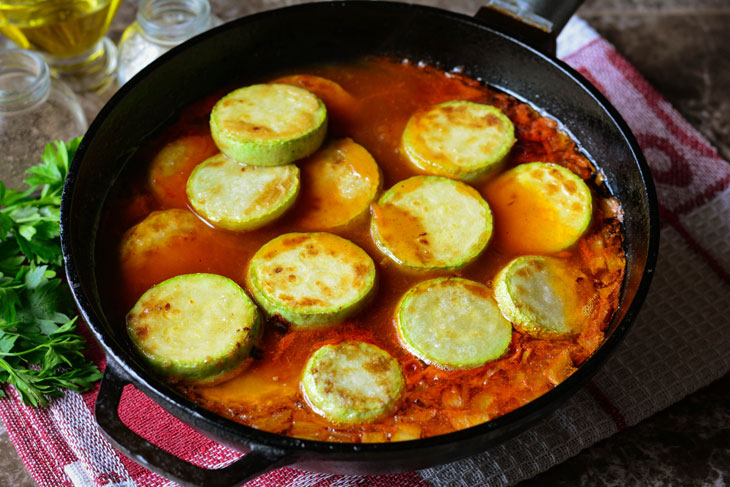 The finished dish can be served immediately to the table, supplemented with fresh herbs.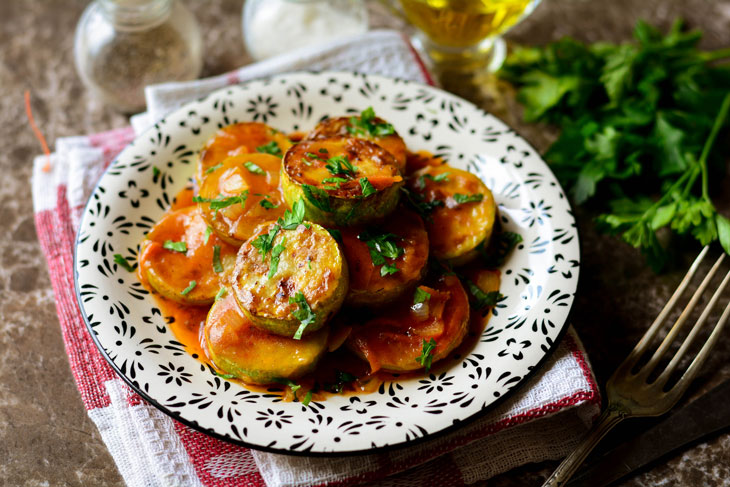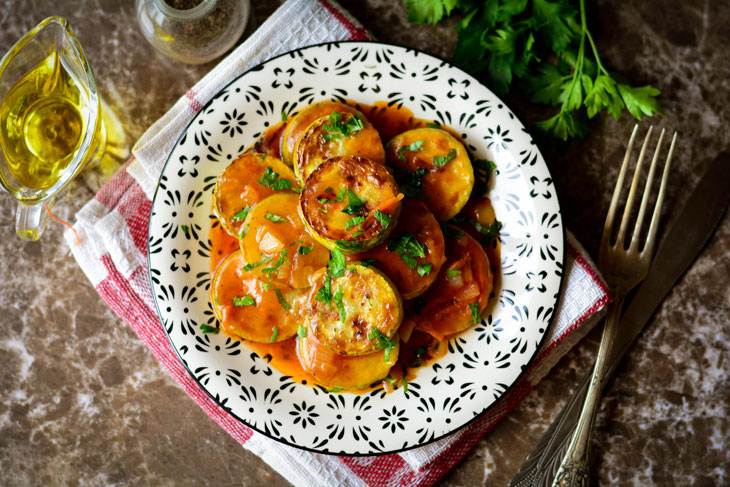 Enjoy your meal!