Indian fish is an excellent fish dish, which is distinguished not only by its amazing taste, but also by the speed of preparation. It is recommended to serve it hot, although it is also very tasty cold. When choosing a fish, you can give preference to the one that you like best. Suitable hake, pollock or blue whiting. In terms of cost, the latter will be cheaper. To make the dish fragrant, it is worth squeezing lemon juice into the sauce or using a ready-made 1. In addition to the listed spices, those that you are used to using when cooking fish will also go.
When serving fish in Indian style, it is worth making some kind of sauce for it. You can, of course, buy it ready-made, if you don't want to spend a lot of time and effort on this procedure. You can also make a side dish of new potatoes in addition to it. It is enough just to boil it until tender, and then add a piece of butter and chopped herbs.
Ingredients:
Pollock (you can also use any other fish) – 1 pc.
Salt, pepper – 4-6 pinches.
Lemon juice – to taste.
Vegetable oil (olive is also suitable) – 60 ml.
Vinegar 9% – 1 tsp.
Dried spices – to taste.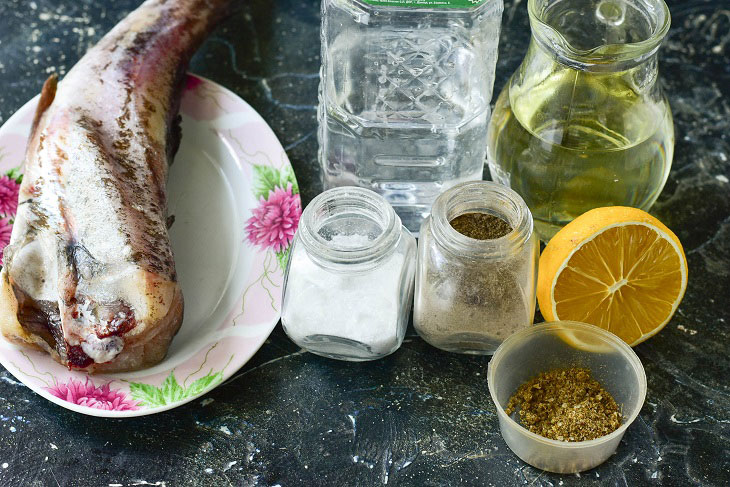 How to cook:
1. So, put the fish in a clean shell, clean it using a sharp knife.
Be sure to remove all black films inside, otherwise the fish will be bitter after frying.
Cut it enough, remove the backbone, cut the fillet into pieces.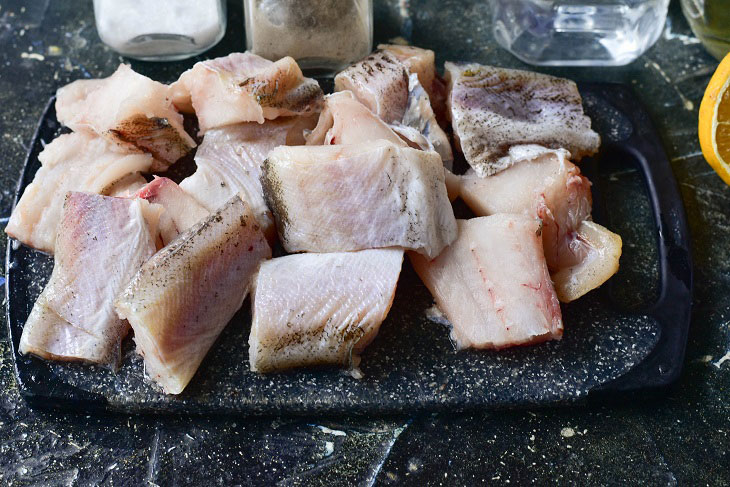 2. Squeeze lemon juice into a bowl.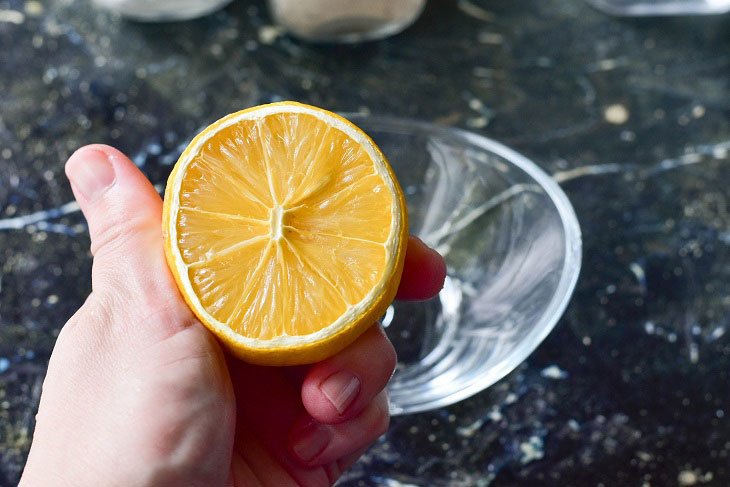 3. Pour in vegetable oil.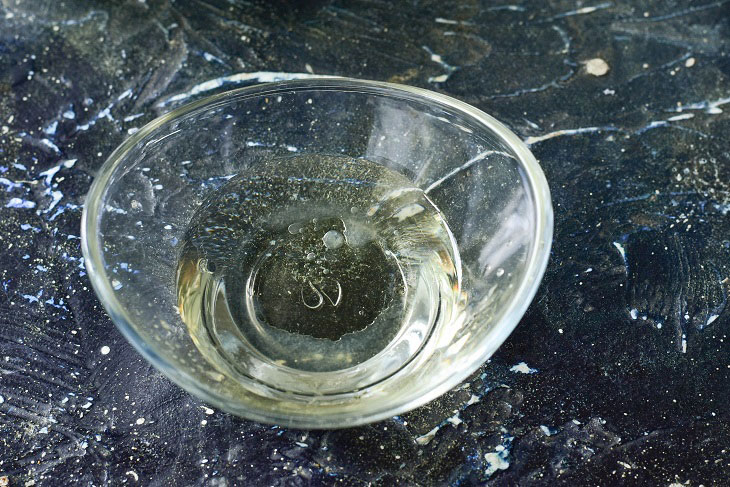 4. Add the spices you decide to use.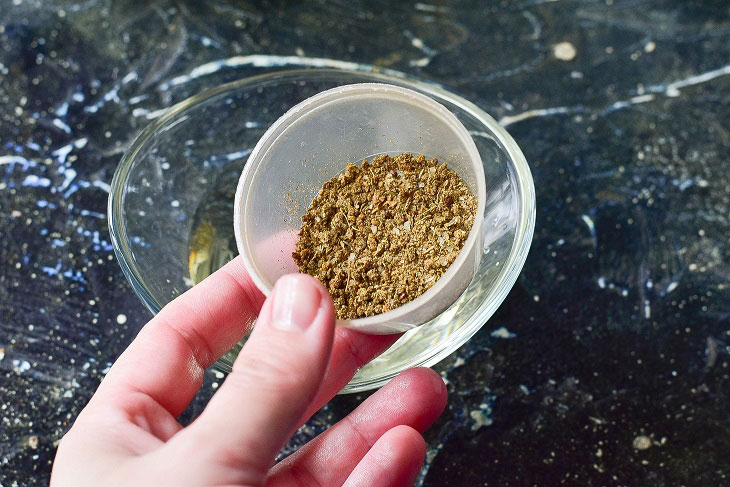 5. Pour in the salt.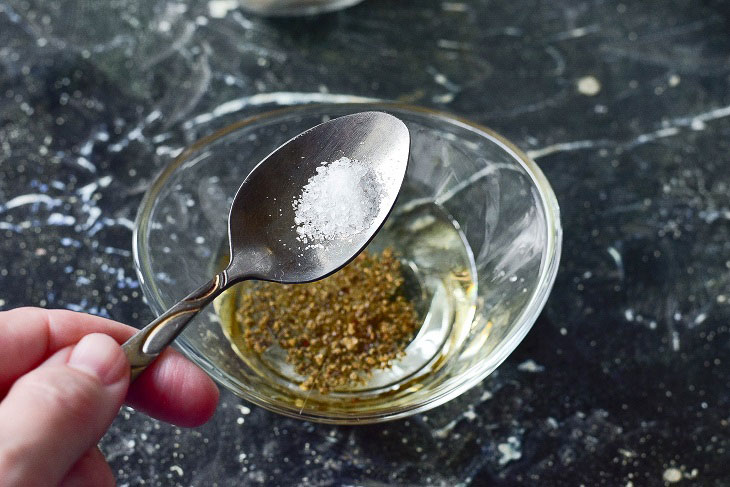 6. Send ground black pepper there.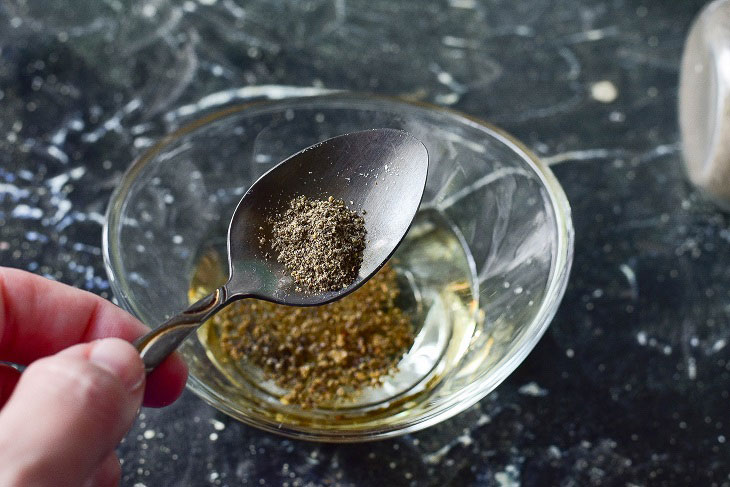 7. Pour in the vinegar.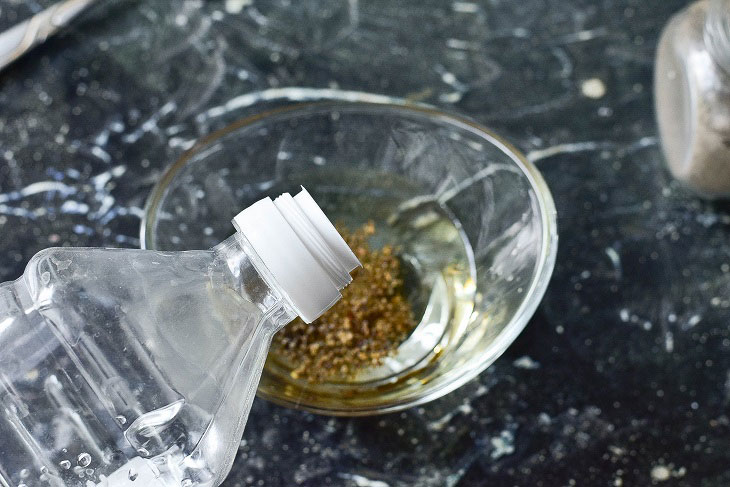 8. Leave the fish to marinate for literally 20 minutes. After that, put it in a preheated pan and pour in the marinade in which it was.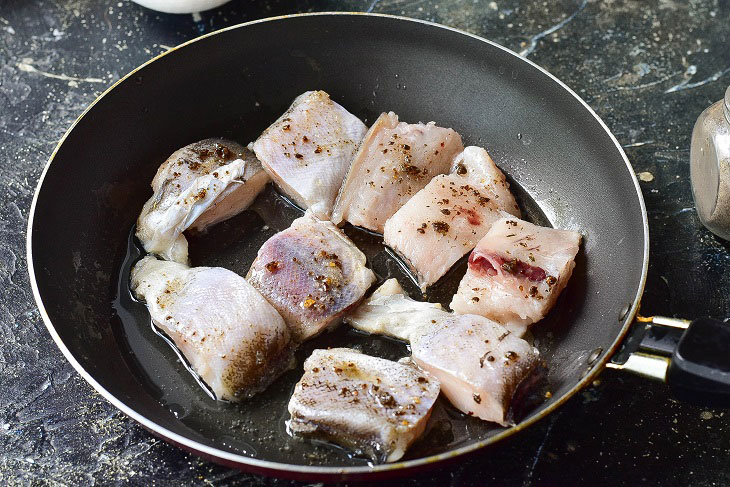 9. Fry fish over medium heat. It should look nice and golden brown on both sides. If there is a desire, then you can make it more fried, but in this case it will be less juicy.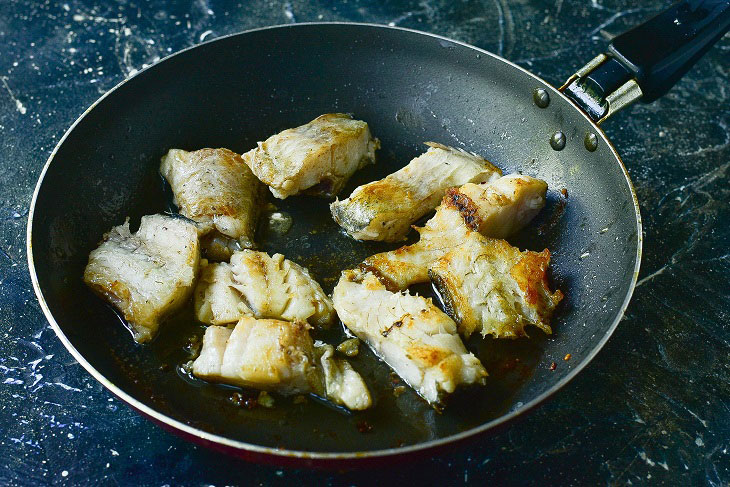 10. Put the finished fish in Indian style on a dish. Bring it boldly to the table.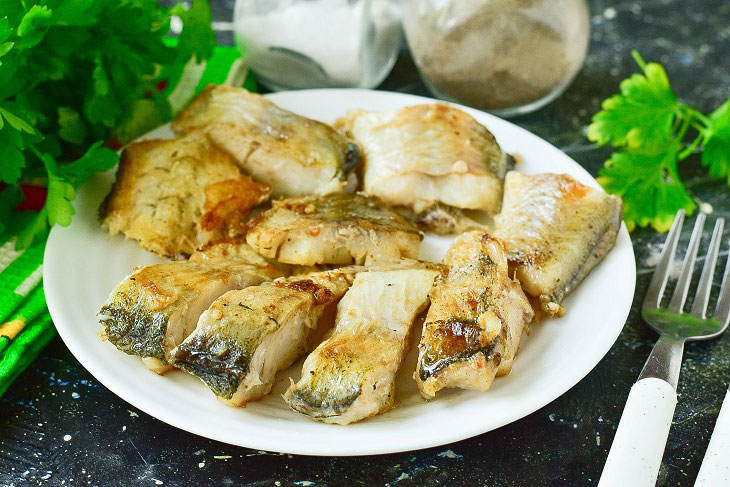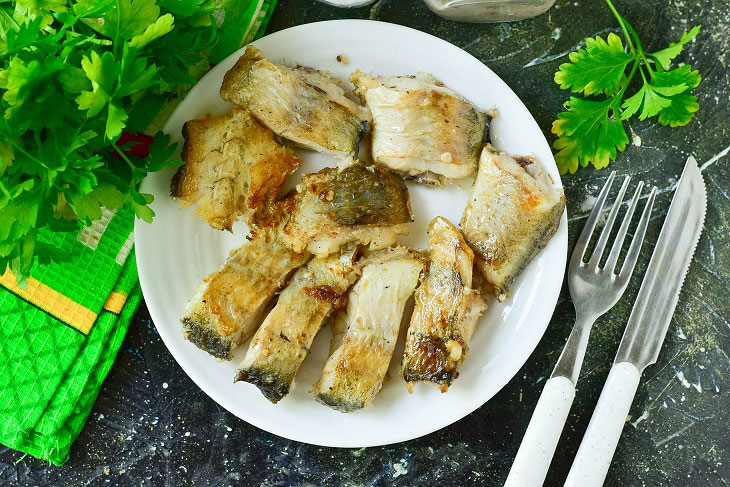 Bon appetit!