Smelt in St. Petersburg is prepared quickly and easily. It is enough just to buy a fragrant fish and cook a nutritious and healthy dinner from it. Smelt is now easy to buy both on the market and in stores, so any housewife will be able to repeat today's recipe. What did smelt become famous for and why did it become so popular in St. Petersburg? It is there that they catch it, and then cook it not only in cafes, but also in restaurants. A small and unsightly fish can rightfully claim to be a delicacy, because when else will you try fish with the aroma of cucumbers. It is smelt that smells like fresh cucumbers, which is very tasty and fragrant.
Such a fish is fried very quickly, as it is often small in size. Small smelt is eaten very quickly, like seeds, you can rarely buy larger specimens, but they also cook quickly. The white tender meat of smelt has a number of advantages. There are practically no bones in such a fish, only a backbone, with which all small bones are separated in the process of butchering the fish at the table. So, if you bought smelt, be sure to fry it in St. Petersburg style.
Ingredients:
Smelt – 300 g.
Flour – 2 tbsp. l.
Salt, pepper – to taste.
Vegetable oil – for frying.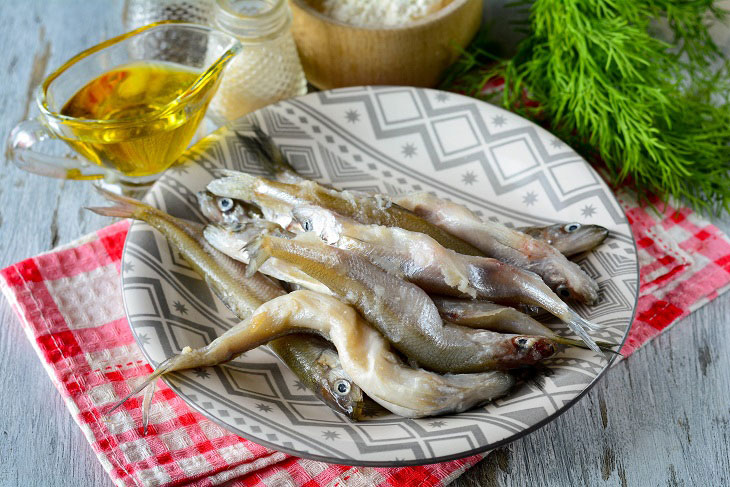 How to cook:
1. Rinse and clean the fish from the insides, also cut off the heads. Some do not clean such a fish, but that's up to you.
If you have free time, then it is better to clean the smelt.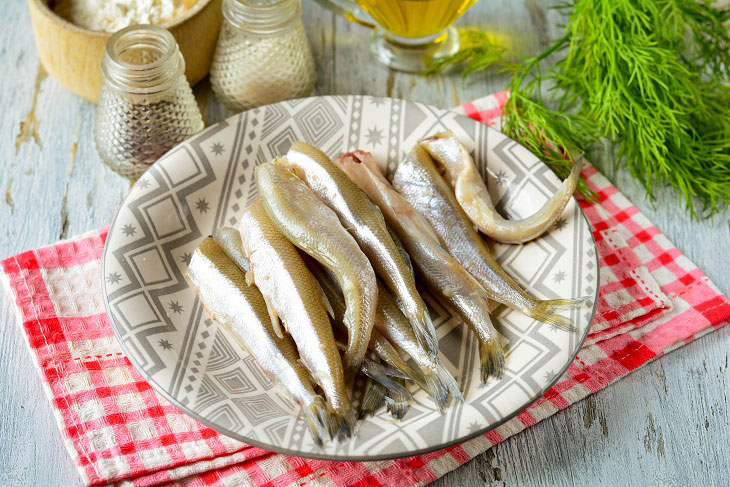 2. Then sprinkle with spices – salt and black pepper are best.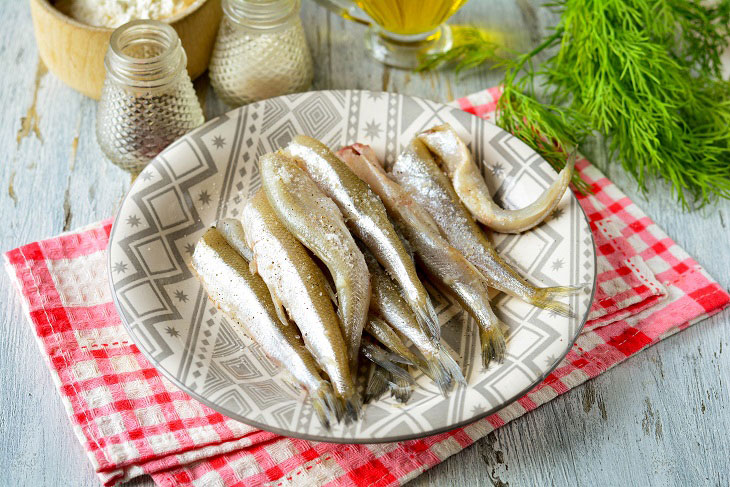 3. Sprinkle the fish with flour and roll to form a breading.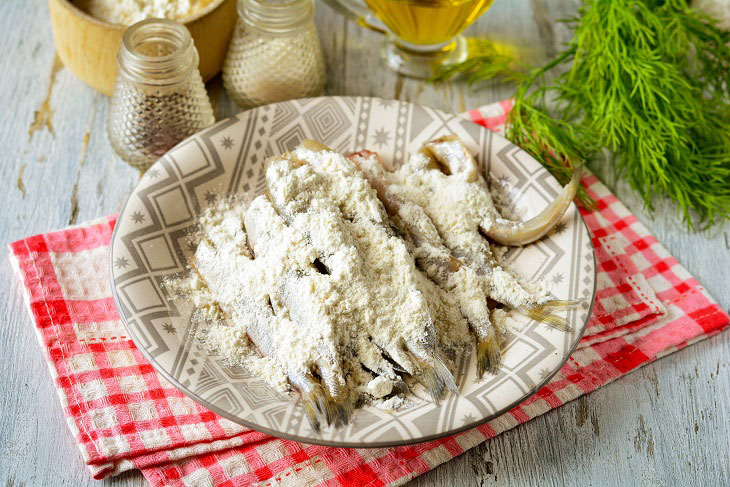 4. Heat the oil well in a frying pan, put the smelt and start frying. Fry the bottom side for a couple of minutes, you should get a light brown crust.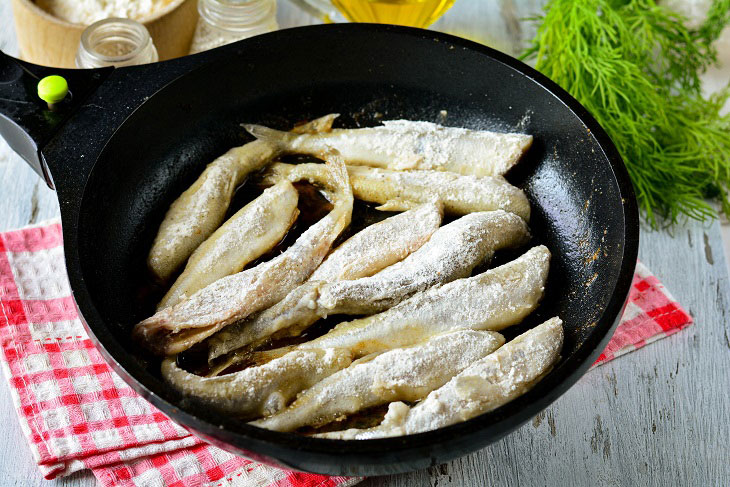 5. Turn the fish over and fry on the reverse side. A few more minutes and the dish is ready.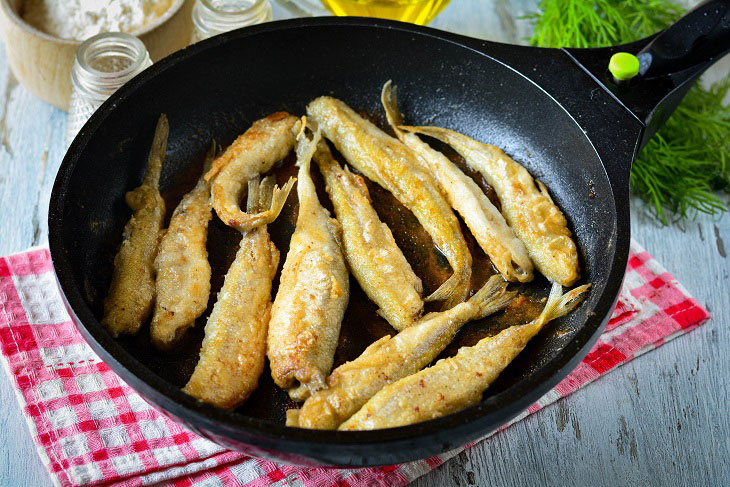 Delicious fragrant smelt will decorate and complement your family dinner.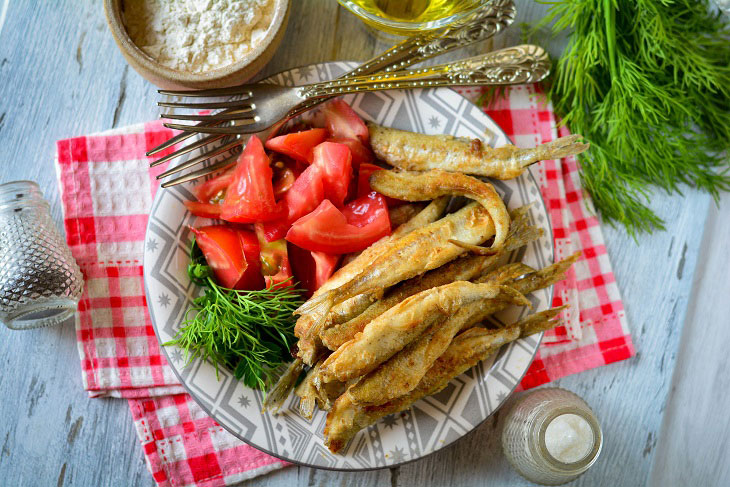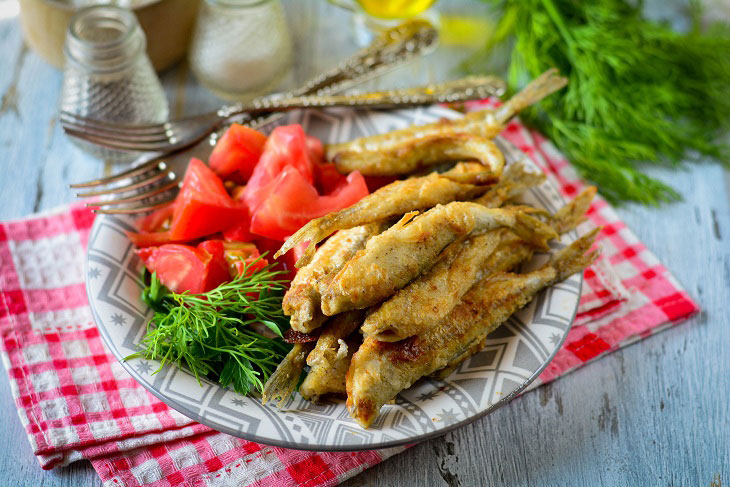 Bon appetit!