Hake with vegetables in tomato is a classic dish that is ideal for both the general table and the children's table. Although, it's still not worth giving a portion of fish to very young children, because even though there are very few hake, there are bones. Otherwise, the fish turns out to be very tender and juicy, easily falling behind the bones. If desired, you can pour a little more water (or broth) into the stewpan during stewing to get more delicious aromatic gravy.
Ingredients:
Milk hake – 350 g.
Bulb – 1 pc.
Carrot – 1 pc.
Refined oil – 2 tbsp. l.
Wheat flour – 2 tbsp. l.
Tomato paste – 1 tbsp. l.
Salt – 1/3 tsp
Spices – 1/5 tsp
Bay leaf – 1 pc.
Cooking time: 40 minutes. Servings Per Container: 3.
Cooking:
1. If the fish has been frozen, thaw it at room temperature. Check for scales on the carcasses – perhaps the hake needs to be cleaned.
On a milk hake, if there are scales, they are very small – it is easy to remove them with an ordinary knife, holding the fish under running water.
Then the scales will not scatter.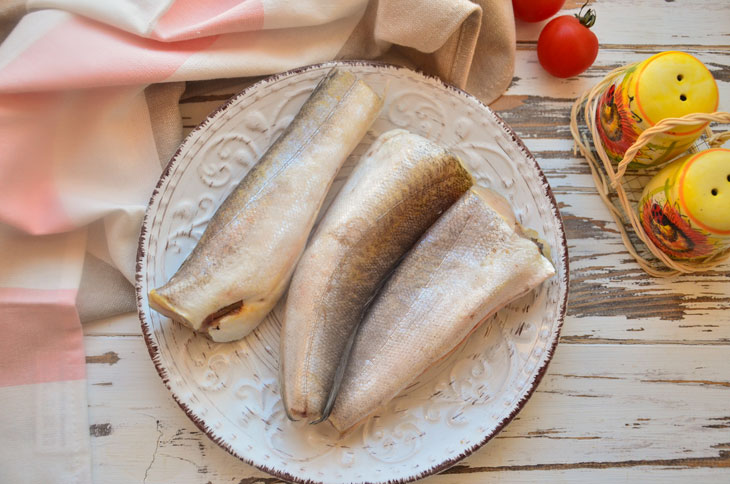 2. Cut the fish carcasses into small pieces.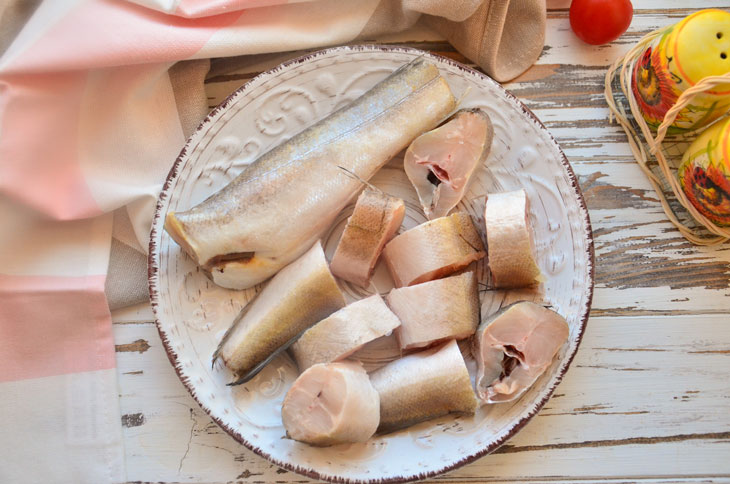 3. Pour wheat flour into a saucer. Roll each piece of fish on all sides. This will make the gravy thicker.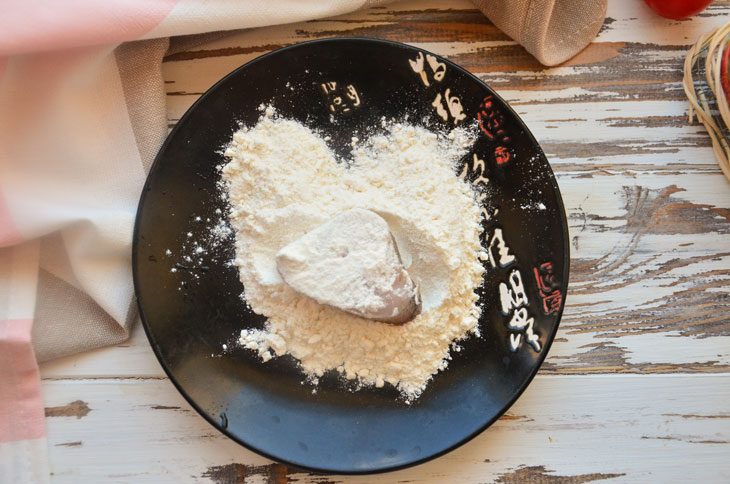 4. Pour frying oil into a saucepan or pan. Send the pieces of fish to fry. You can immediately salt them.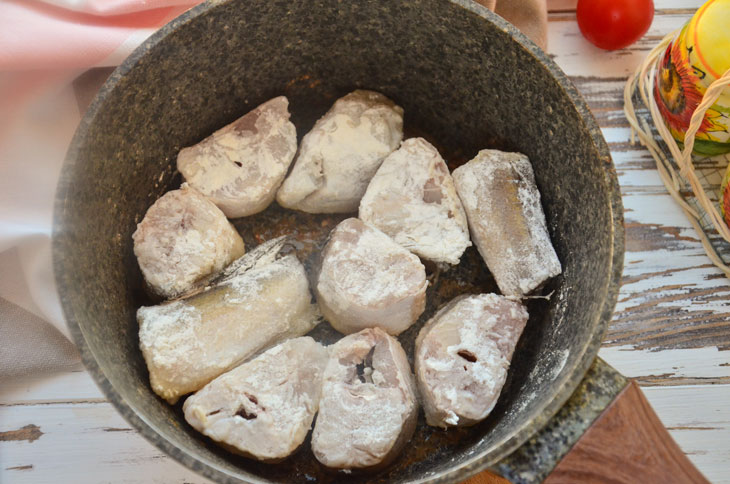 5. After a couple of minutes, turn the ruddy pieces of fish to the other side. Fry for 3 more minutes.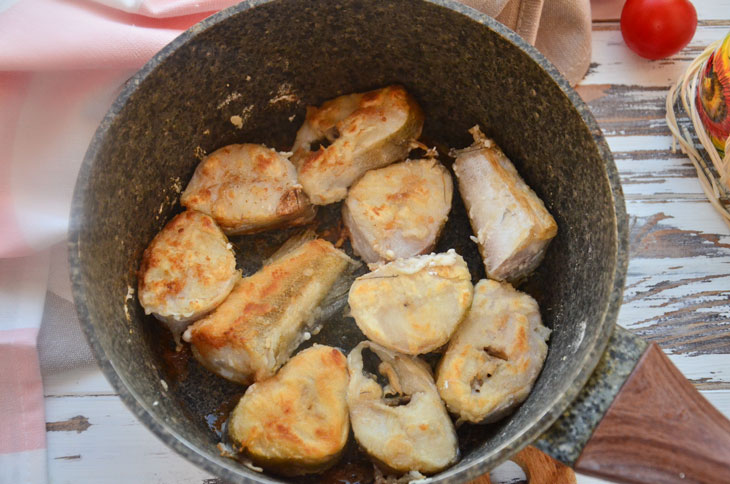 6. Prepare vegetables – peel and wash carrots and onions. Then grind them randomly.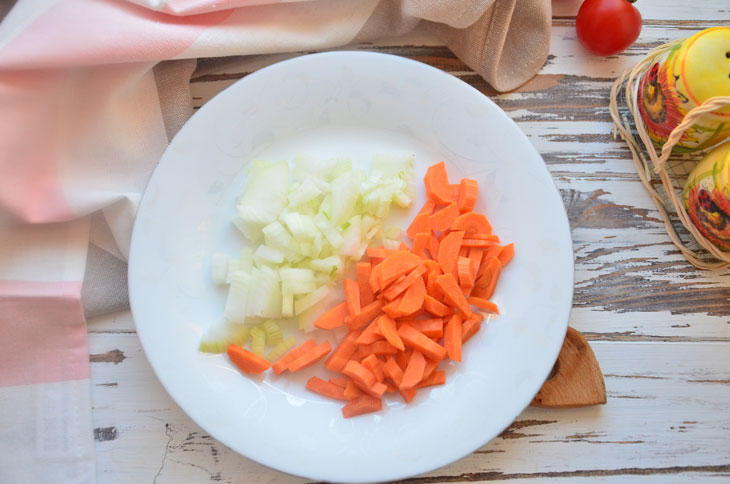 7. Send the vegetables to the saucepan, mix everything and fry for another 3 minutes.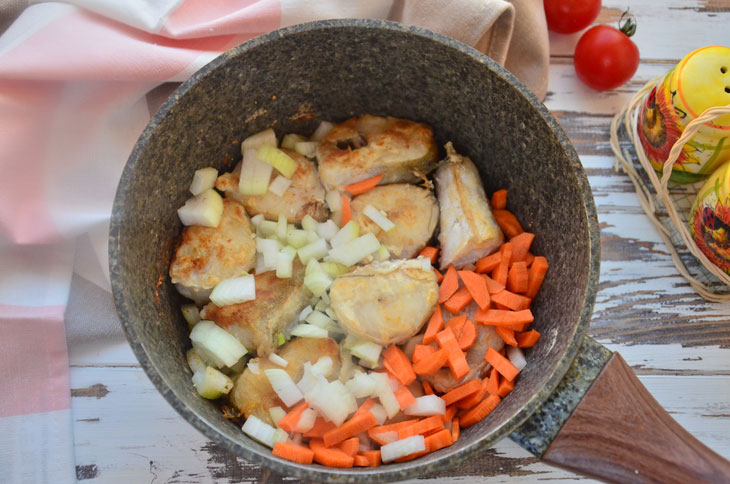 8. Pour a glass of water or broth into a saucepan, throw in a bay leaf, you can peppercorns, add spices. Mix everything and, with the lid closed and low heat, simmer the fish for 15-20 minutes.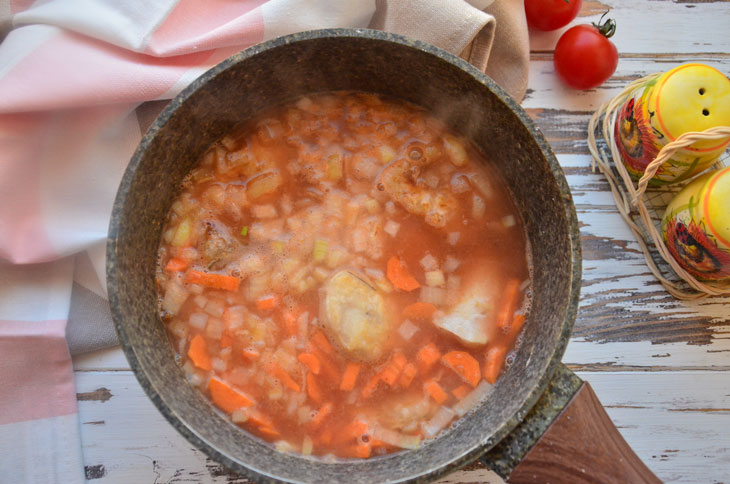 9. Watch the amount of liquid. Ready fish can be served immediately – with a side dish or salad.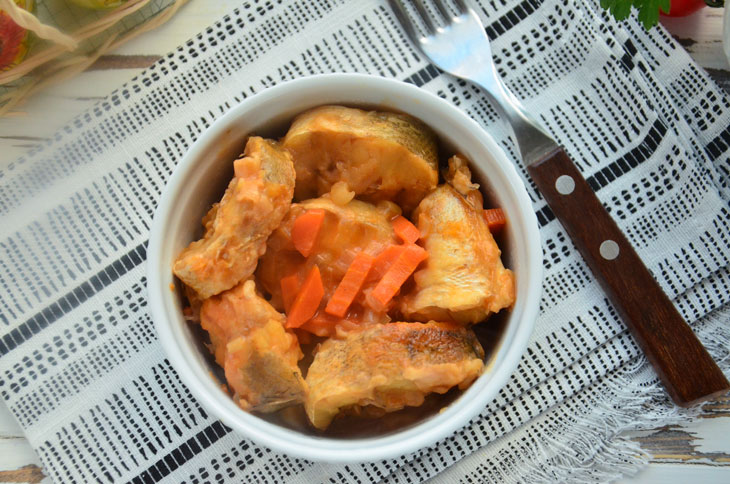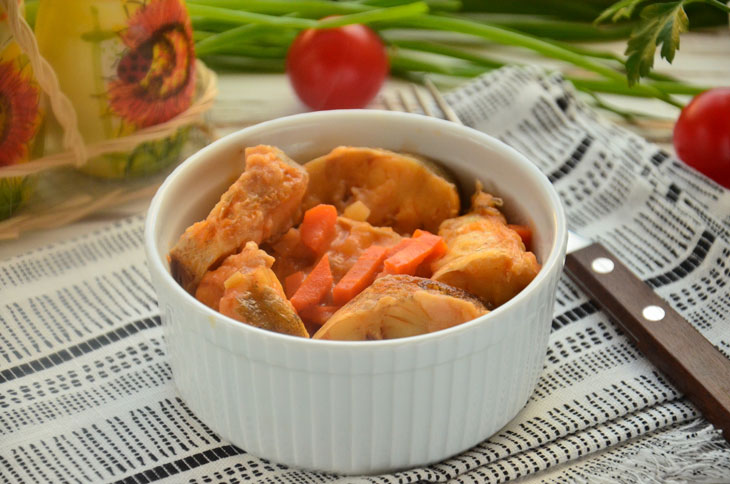 Bon appetit!