Squids in garlic sauce are very tasty. Available ingredients are used for their preparation. When choosing squid, you should pay attention to their appearance. They should not be yellow in color, in addition, it is better to purchase unpeeled carcasses. It is also worth buying squids that are small in size, as they have a more pronounced taste.
Seafood is marinated in a special sauce, which can be prepared not only from olive oil, but also from ordinary oil. The main ingredient in the sauce is garlic. It is thanks to him that seafood turns out to be very tasty and they are indispensable as a snack. It is noteworthy that within 20 minutes after cooking, the dish can be safely served at the table.
Ingredients:
Squid – 1 pc.
Bay leaf – 1 pc.
Peppercorns – 2-5 pcs.
Garlic – 1 clove.
Parsley – 1 bunch.
Salt – ¼ tsp
Sugar – ¼ tsp
Apple cider vinegar – 20 ml.
Olive oil – 40 ml.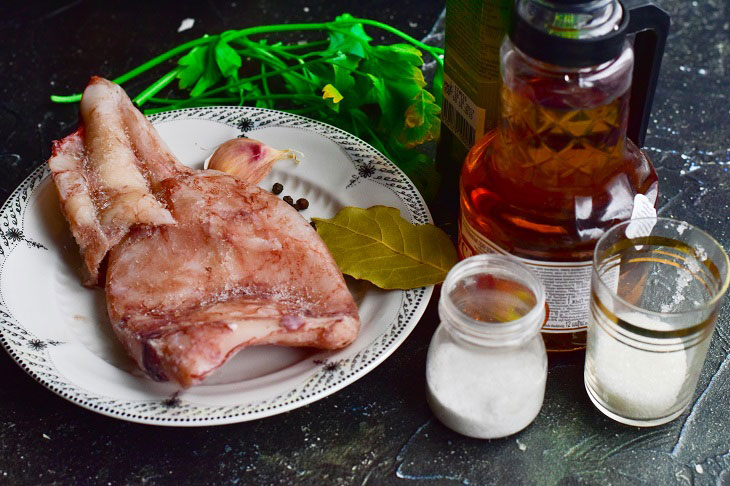 Cooking:
1. Pour 500 ml of water into the pan. Put in it bay leaf, peppercorns. Add salt.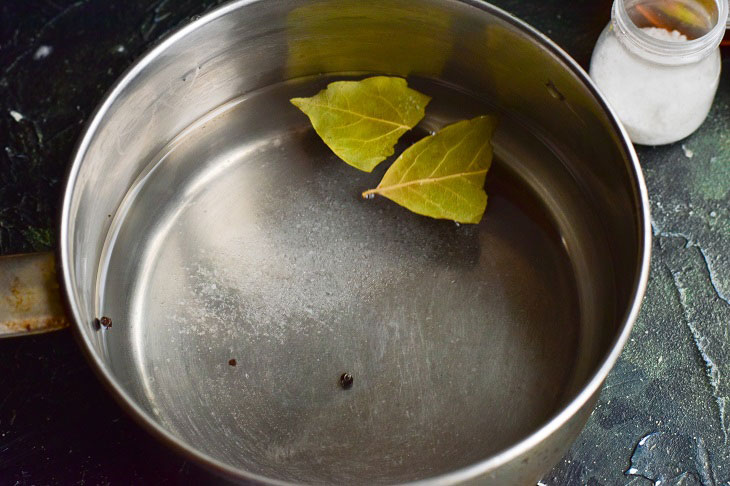 2. Bring the marinade to a boil, put the squid carcass in it, which you must first clean.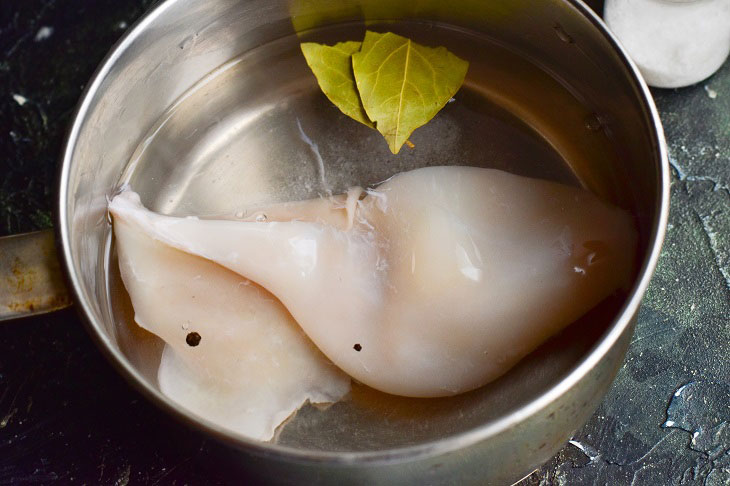 3. Cook seafood for 1 minute.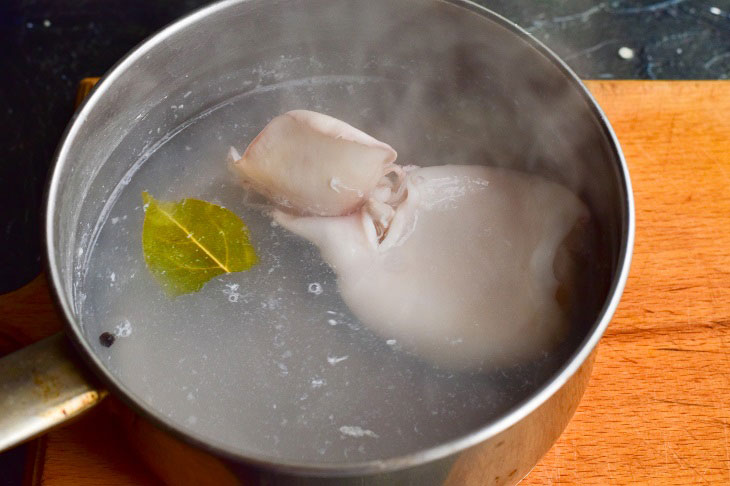 4. After that, carefully remove it from the marinade, put it on the board and let it cool slightly.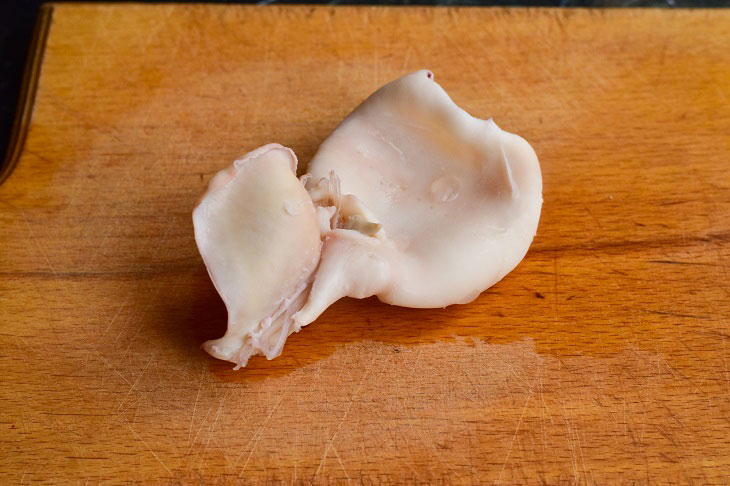 5. Then cut the squid into rings.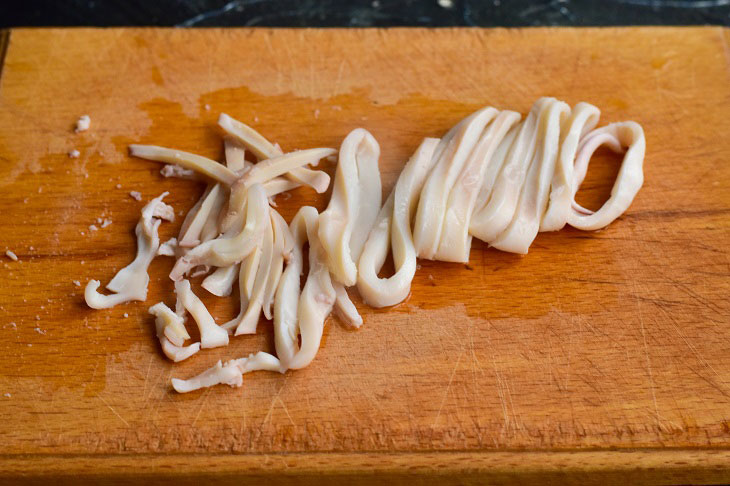 6. Wash the parsley and finely chop it.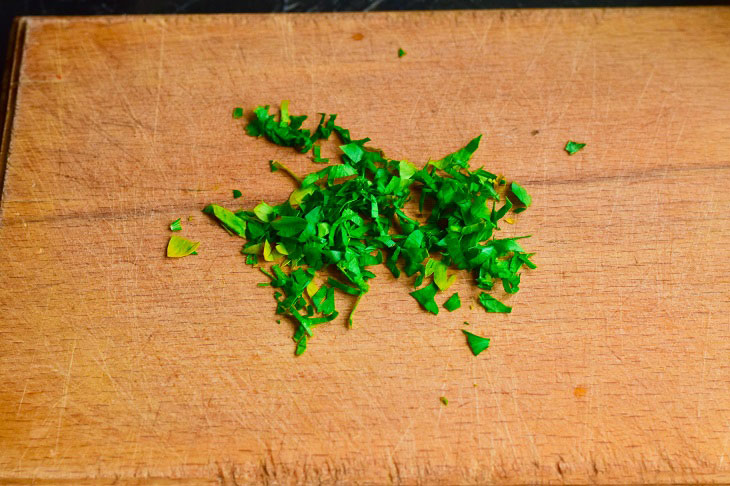 7. Place chopped parsley in a bowl. Squeeze a clove of garlic through a press.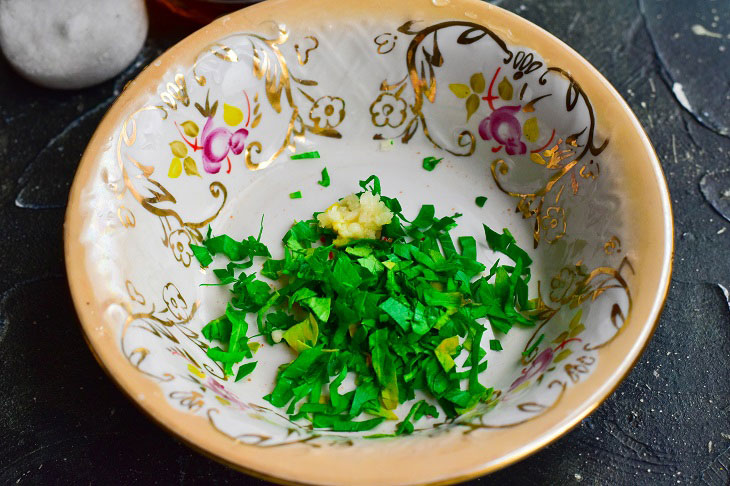 8. Add sugar.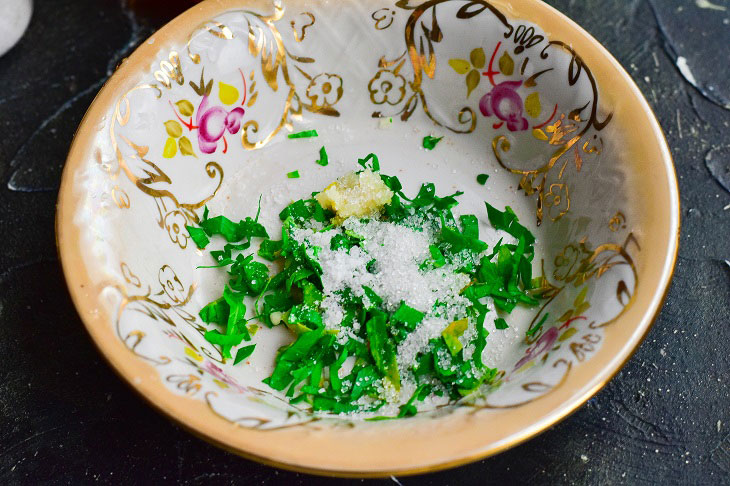 9. Pour in apple cider vinegar.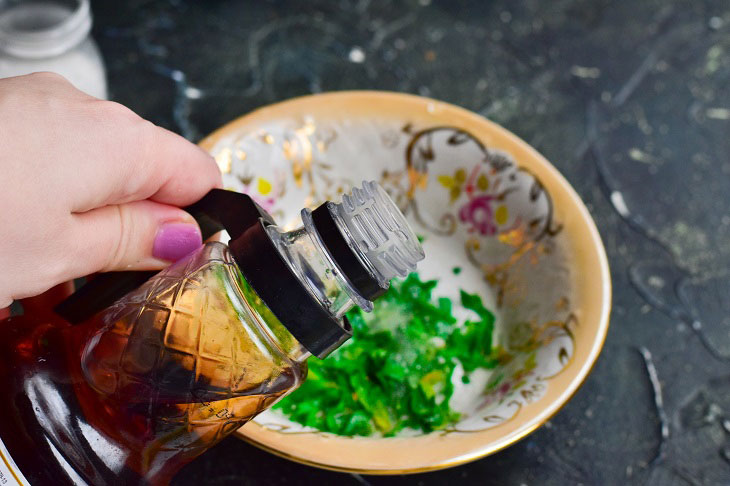 10. Then pour in olive oil, if not, then use vegetable oil.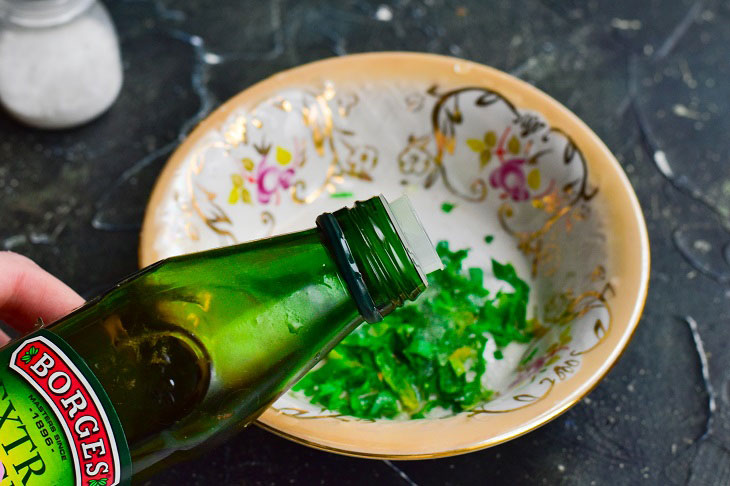 11. Put the squid rings in the prepared sauce.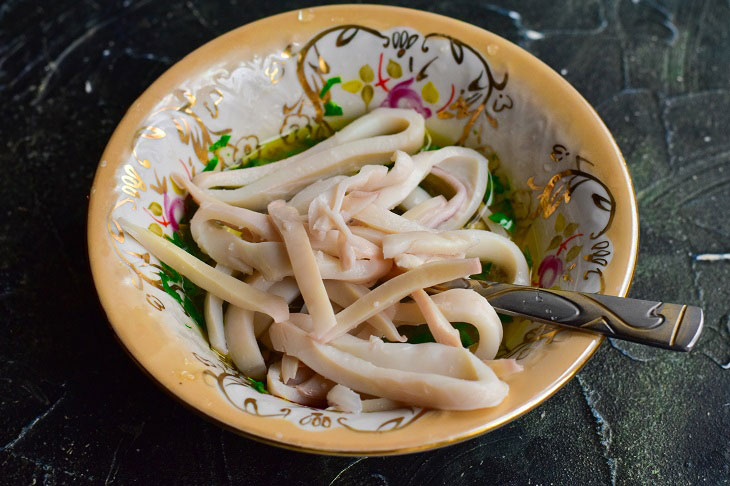 12. Mix everything well, leave for 20 minutes.
Now feel free to serve a snack to the table! These are the squids in garlic sauce turned out!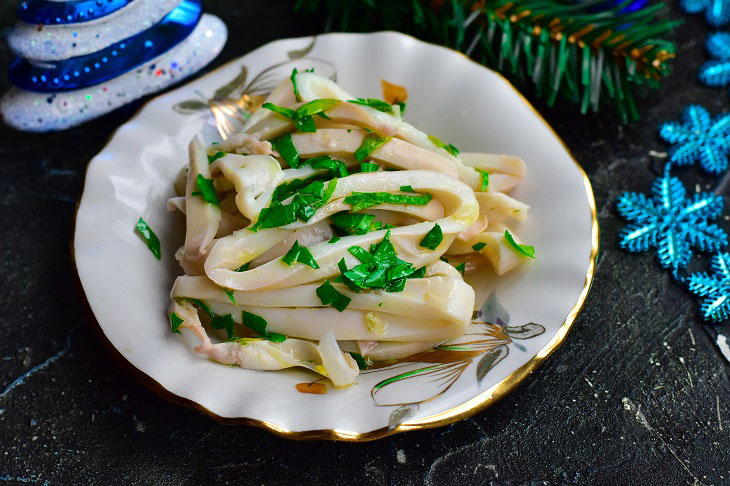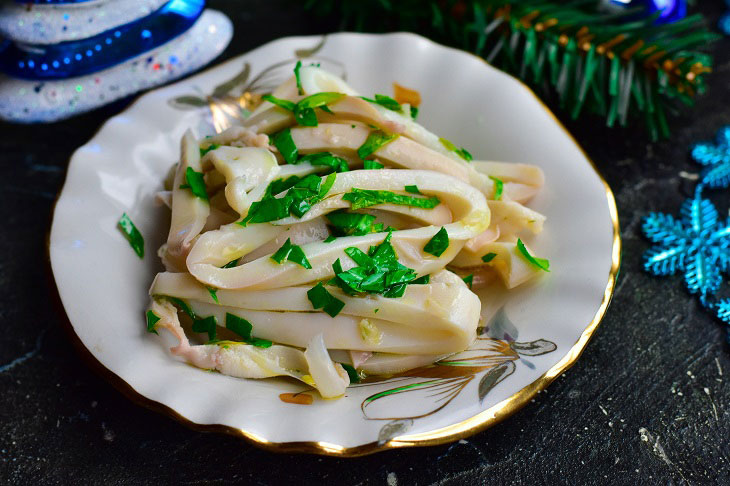 Enjoy your meal!