Janet salad can be safely attributed to oriental cuisine, because it contains basturma (dried meat), red onion, tomatoes and spices. Basturma has long been cooked and dried in Turkey, Azerbaijan, Mongolia and other eastern countries. Dishes from basturma are tasty, spicy and fragrant.
We suggest you prepare a simple and very original salad, the dish is served as an appetizer. The recipe is perfect for a festive feast, your table will become more diverse. It cooks very quickly and without hassle. It goes well with any strong drinks. Juicy and unusual salad will appeal to every guest, especially the male half.
Ingredients:
Basturma – 40 g.
Red onion – 40 g.
Tomatoes – 80 g.
Dill, parsley – 5 g.
Vegetable oil – 2 tbsp. l.
Dried basil – 2 g.
Dried marjoram – 2 g.
Dried marjoram – to taste.
How to cook:
1. Cut dried basturma with a sharp knife into very thin plates (slices). This type of meat is very spicy, for an amateur.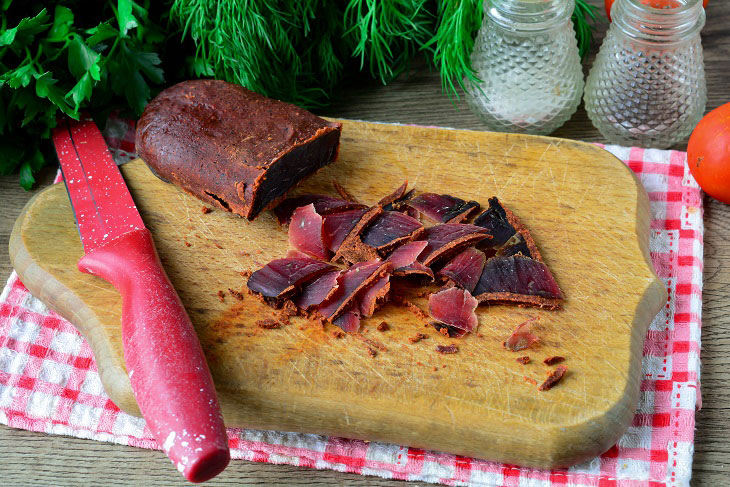 2. Peel the red sweet onion and cut into medium half rings. This onion is not spicy, but very juicy.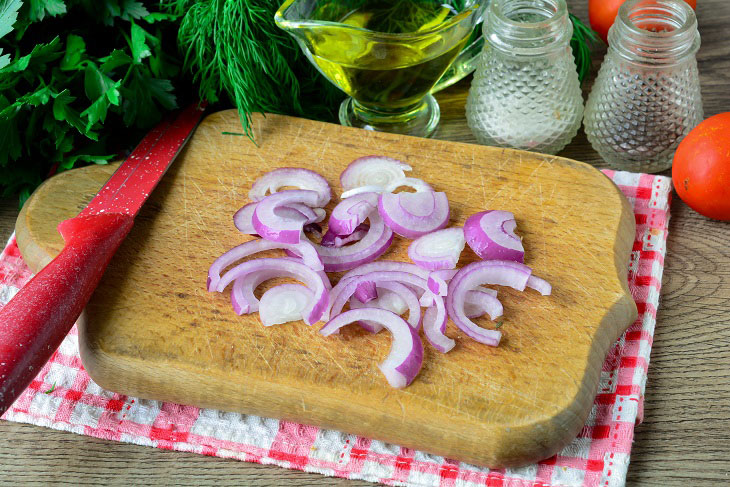 3. In a suitable container, mix the chopped red onion and basturma.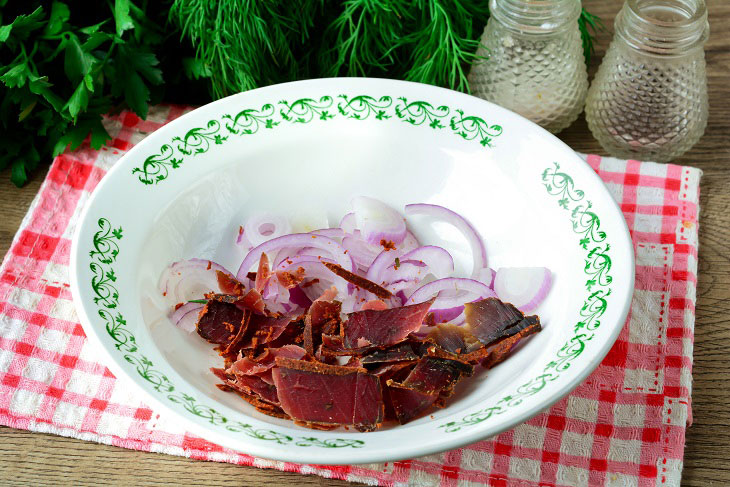 4. Rinse the tomatoes and cut them into medium slices, cutting off the stems. Tomatoes for salad use delicious, sweet and fleshy.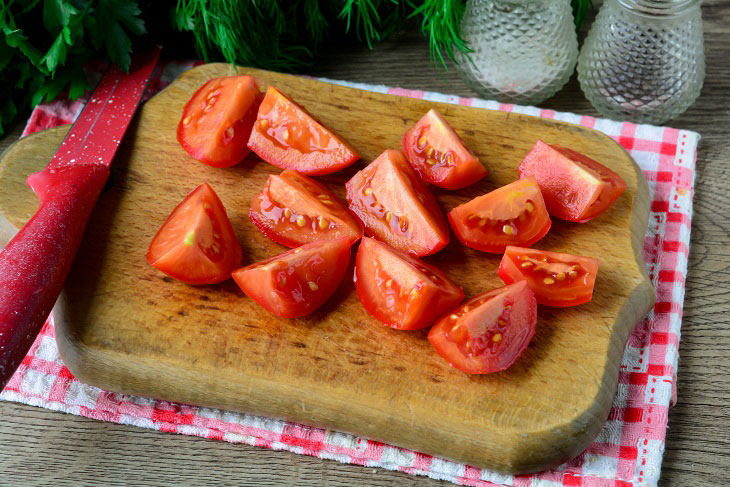 5. Add chopped tomatoes.
6. Pour the necessary spices – dried marjoram, basil. Also salt and pepper if desired. But remember that dried basturma is already spicy and salty in itself.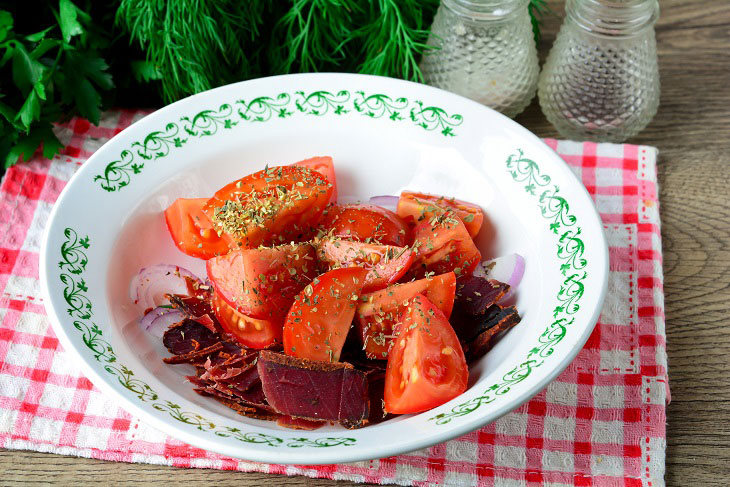 7. Finely chop fresh parsley with dill.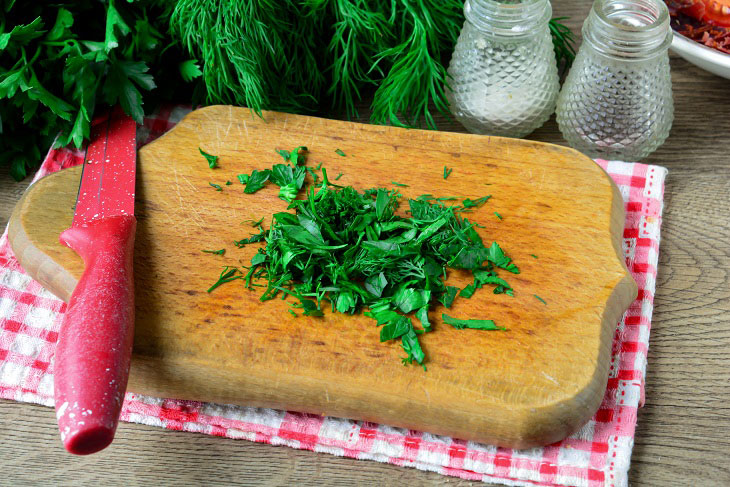 8. Pour chopped greens into a salad – the dish will acquire a great fresh flavor.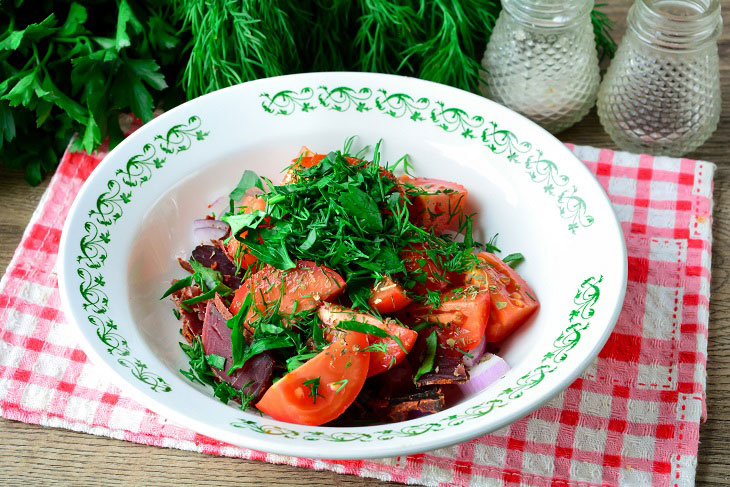 9. Drizzle the salad with vegetable oil. Here you can use both sunflower and olive oil, of your choice.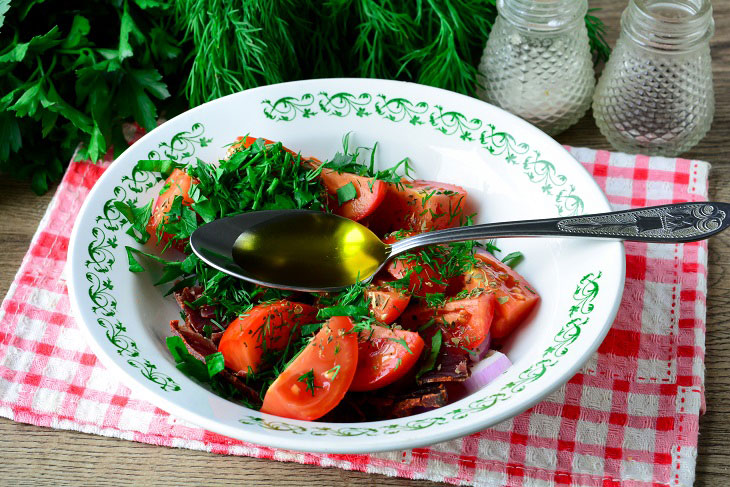 10. Mix the salad well to combine all the flavors and aromas.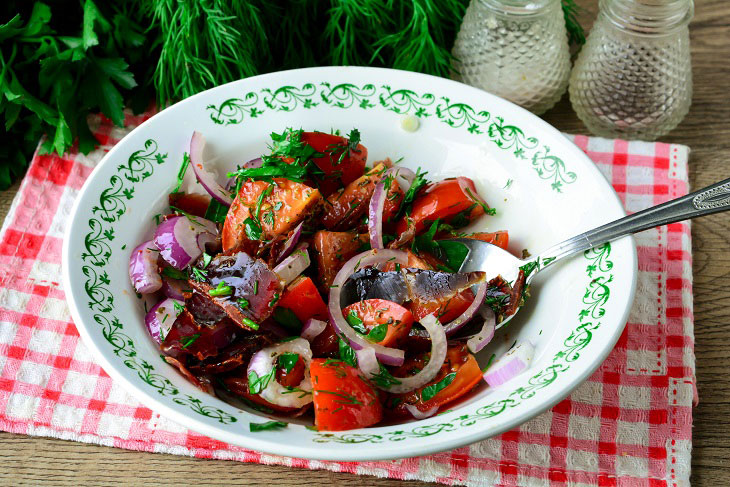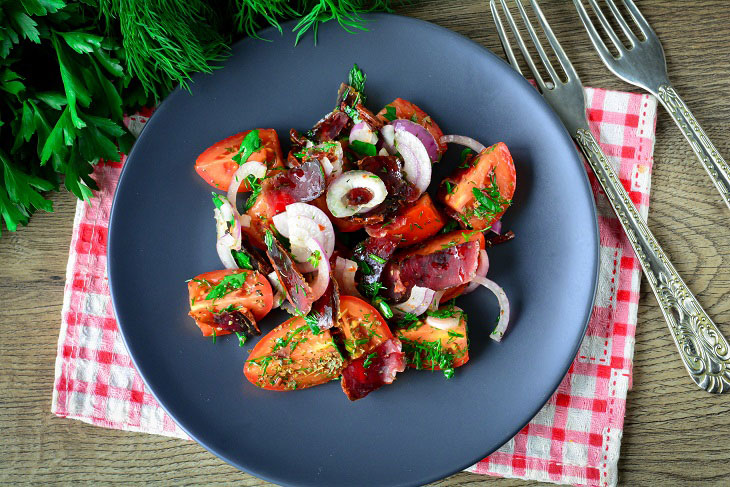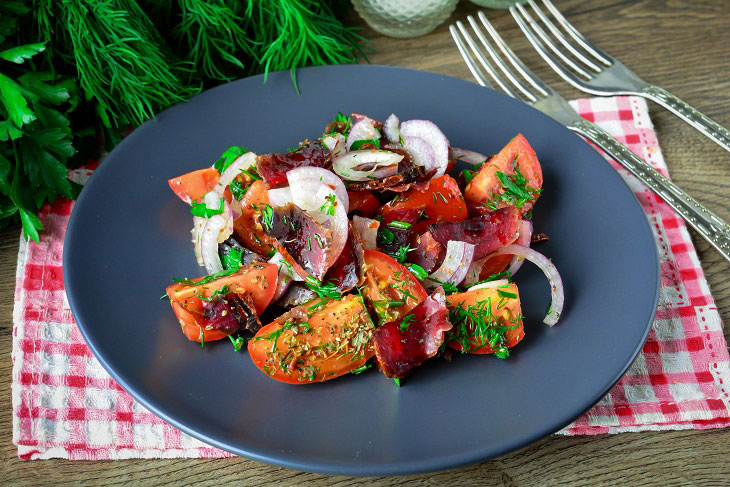 Bon appetit!