Africa salad is a very tasty, but most importantly, bright-looking salad that always decorates and complements the festive table. The highlight is that it is prepared not quite from ordinary products. For example, in addition to boiled chicken fillet, kiwi and an apple are also added to it. It is thanks to them that the finished salad turns out to taste unusual, original and unlike any other.
When choosing ingredients for this salad at the grocery store, you should take a non-sour apple, kiwi should be soft, not green. You need to fill it with mayonnaise, however, sour cream is also suitable if it is more familiar. Korean-style carrots, which are also an essential ingredient, you can safely buy ready-made or make it yourself at home. If the second option is more acceptable, then you need to cook it according to a proven and good recipe. Chicken fillet for salad should be baked in advance in the oven or boiled.
Ingredients:
Chicken fillet – 0.5 pcs.
Carrots in Korean – 50 g.
Chicken egg – 2 pcs.
Kiwi – 1 pc.
Apple – 1 pc.
Hard cheese – 30 g.
Mayonnaise – 2-3 tbsp. l.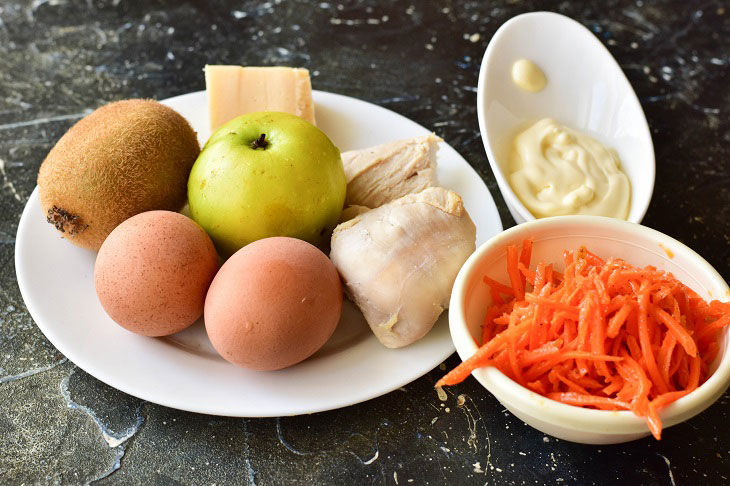 How to cook:
1. Send the chicken fillet to the oven preheated to 190 degrees for 30-40 minutes. It is better to wrap it in foil first. You can also simply boil the meat for 30-40 minutes, just add a little salt to the water. Cut the cooked meat into pieces and put on a dish.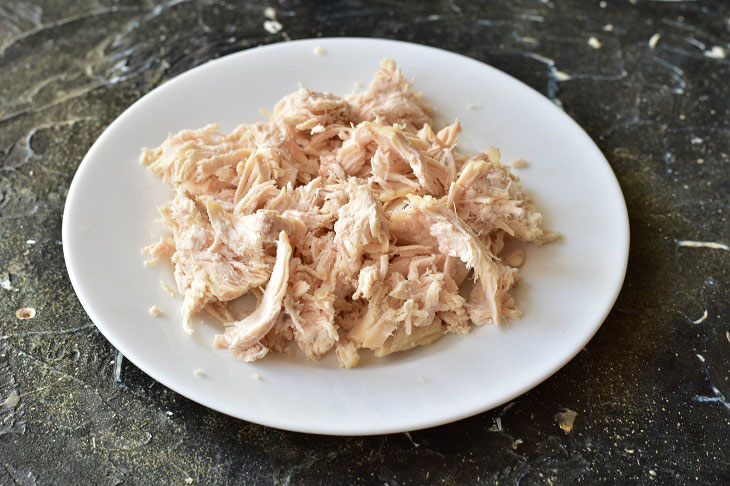 2. Lubricate the meat layer generously with mayonnaise.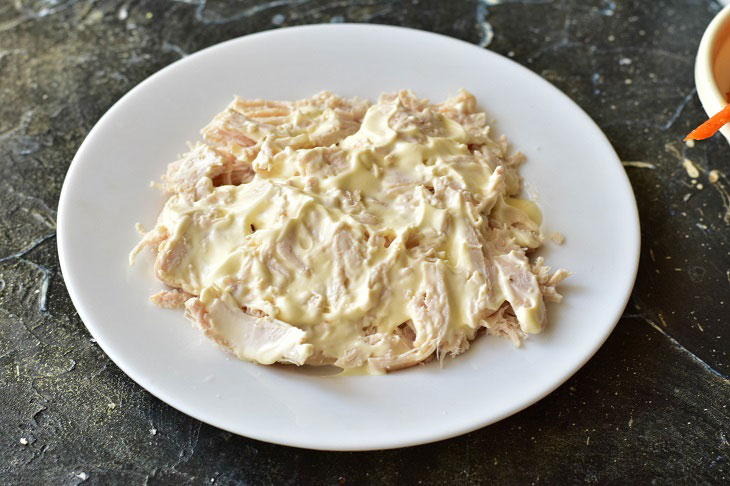 3. Wash the kiwi fruit very thoroughly. Peel it and cut into half rings.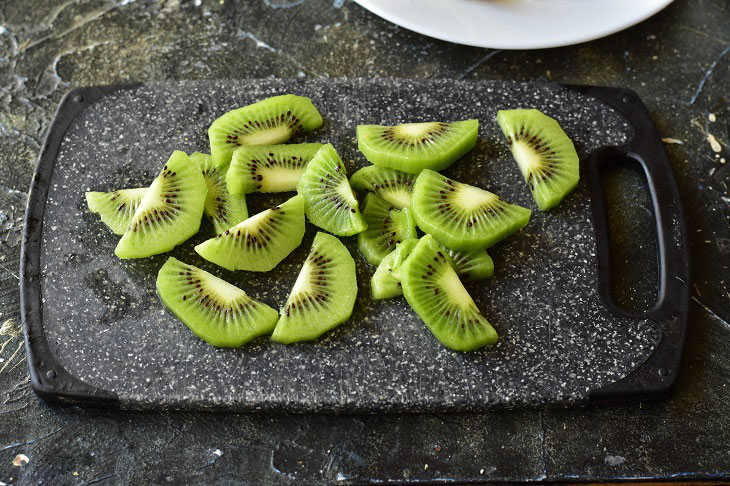 4. Cut some of the half rings into 2-3 parts and put a little on top of the meat.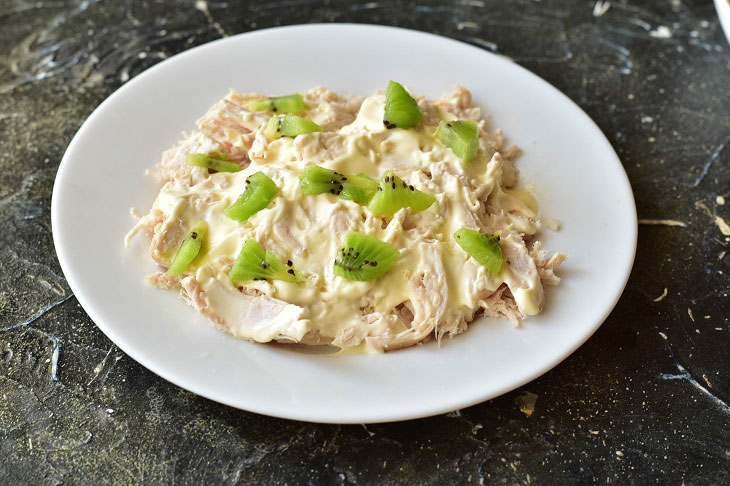 5. Now grate the egg whites with the next layer.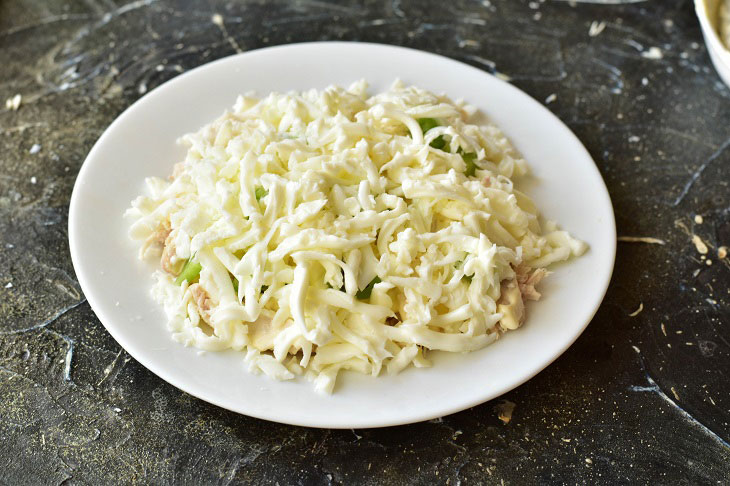 6. Grate an apple on them, wash it too, and then peel it.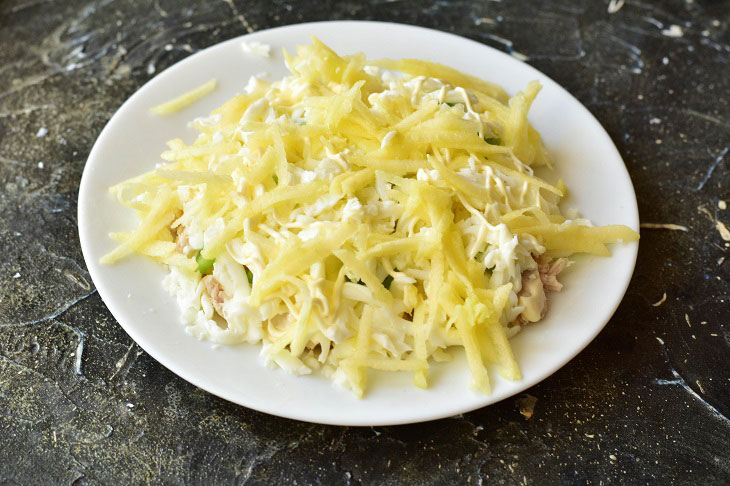 7. The next layer will be hard cheese.
Cheese must be of good quality.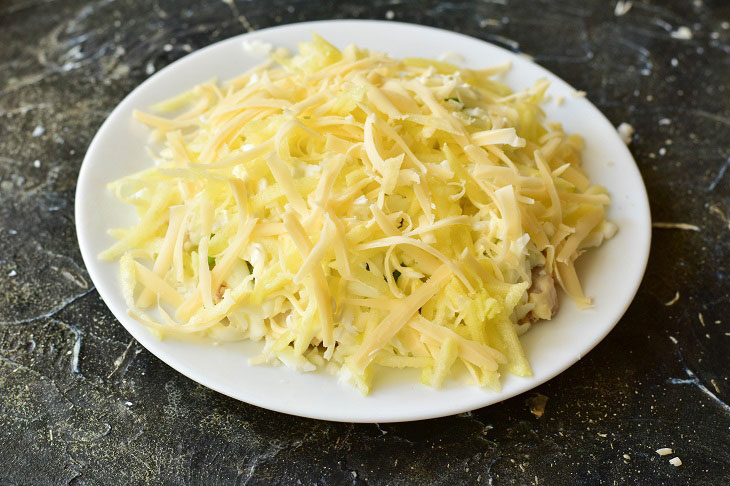 8. Now put Korean-style carrots on the cheese. By the way, do not forget that all layers must be lubricated with mayonnaise.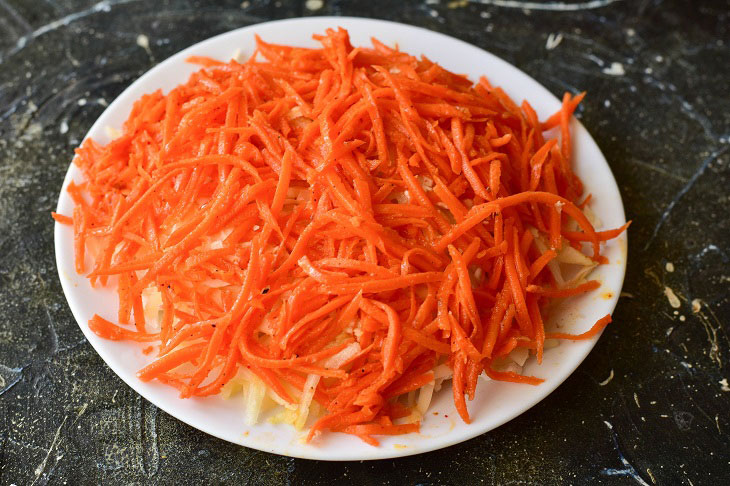 9. Grate the egg yolks on the carrots.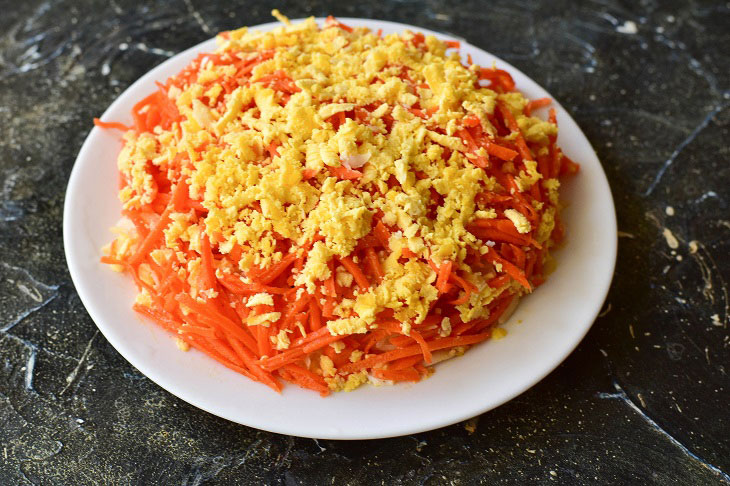 Now decorate the salad with kiwi halves as you like. You can just lay them out in a circle. It is desirable to lay out a circle of kiwi in the center.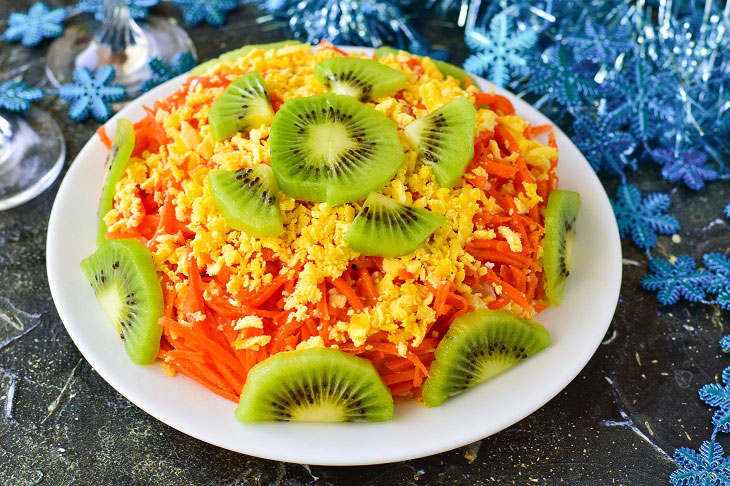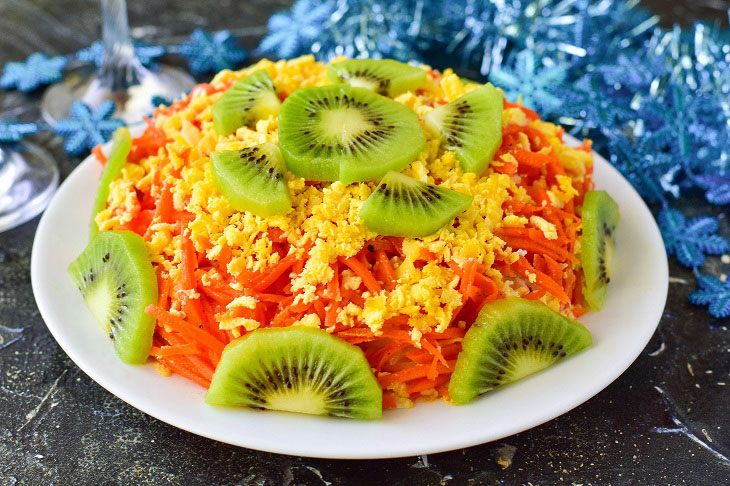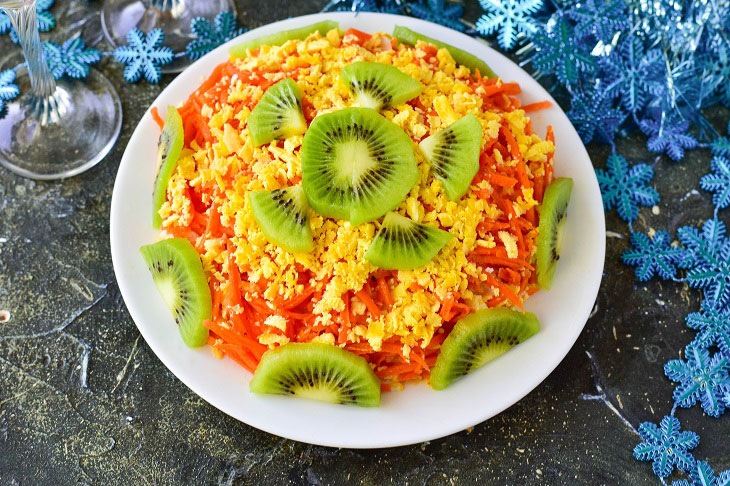 Enjoy your meal!