Cosmos salad is an excellent appetizer salad that can be safely served in a bowl or spread on slices of bread. The second option is the most interesting and original.
In order for the salad to come out really delicious, you should purchase processed cheese of excellent quality and not too soft, otherwise it will be hard to grate it. But it is possible to avoid this with the help of a trick, send soft enough processed cheese to the freezer for literally 5-10 minutes. Also, as an option, you can grease the grater with vegetable oil. Chicken eggs for salad preparation should be used at home, they taste better than store-bought ones, and even more useful. Garlic gives the salad a special piquancy and originality. It can be added more so that the finished salad is spicier or, conversely, less.
You can serve ready-made Cosmos salad to the table immediately after preparation, this is its biggest advantage. After all, if guests suddenly appeared, they can be safely treated to such a salad appetizer.
Ingredients:
Garlic – 1-2 cloves.
Processed cheese – 2 pcs.
Chicken egg – 2 pcs.
Mayonnaise – 0.5 tbsp. l.
Mini loaf – 1 pc.
Salt, pepper – to taste.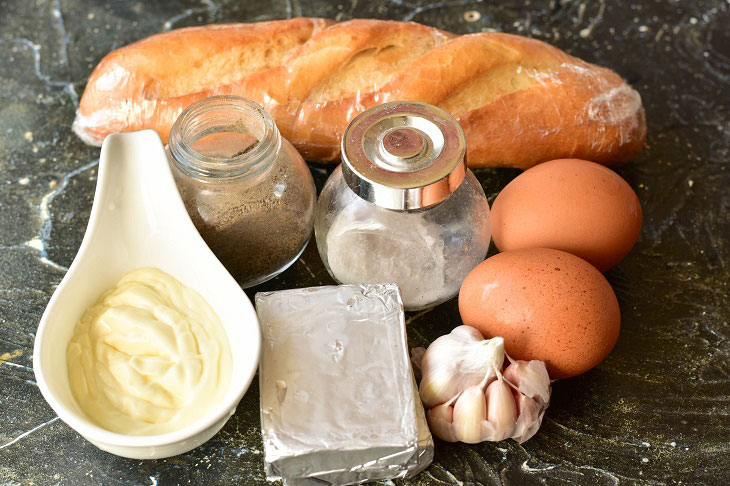 How to cook:
1. In a large bowl, grate the processed cheeses on a coarse grater, only first remove the wrapping foil from each.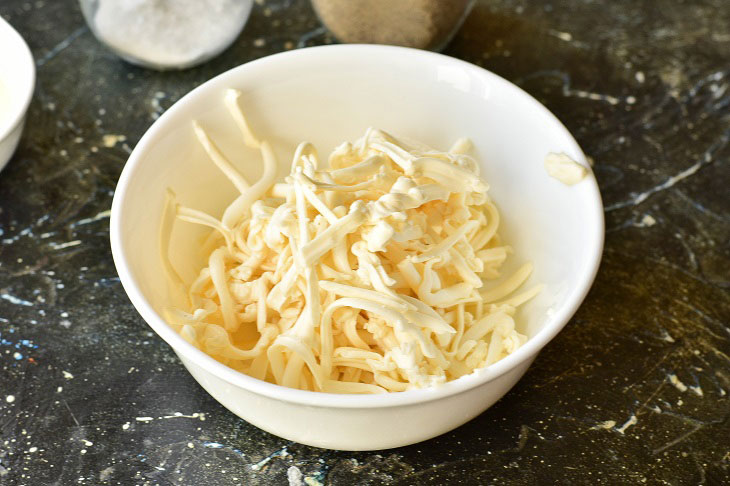 2. Now peel the garlic and chop it with a special tool.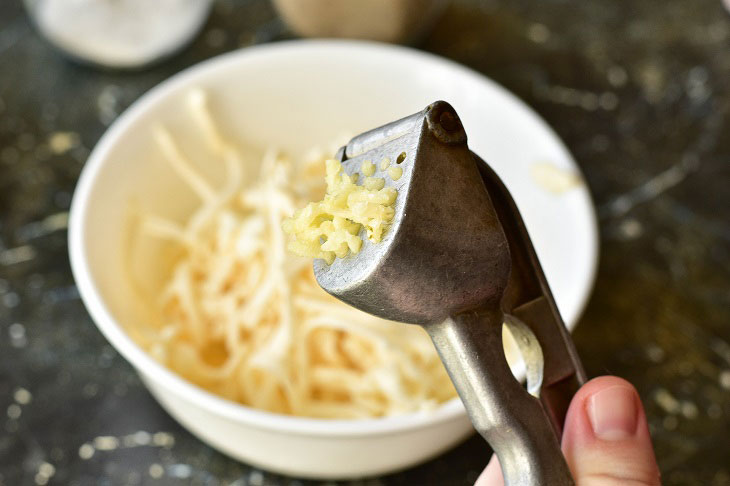 3. Boil hard-boiled chicken eggs. Cut them into cubes or grate on a coarse grater.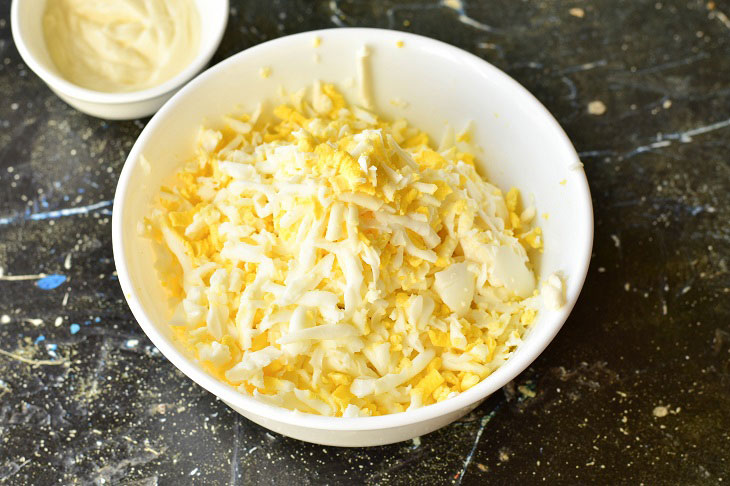 4. Add mayonnaise to cheese and eggs.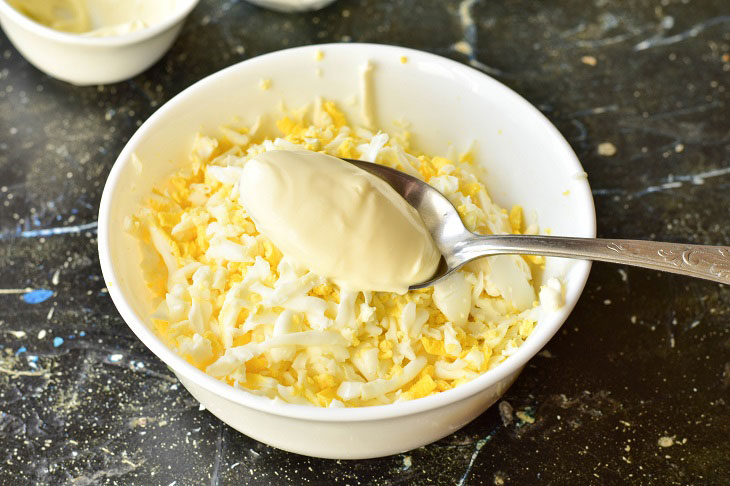 5. Mix everything very well.
If you do not plan to spread the salad on a loaf, then finish the cooking process here. If you want it to be convenient to eat and stand out with originality, then continue the cooking process according to the instructions below.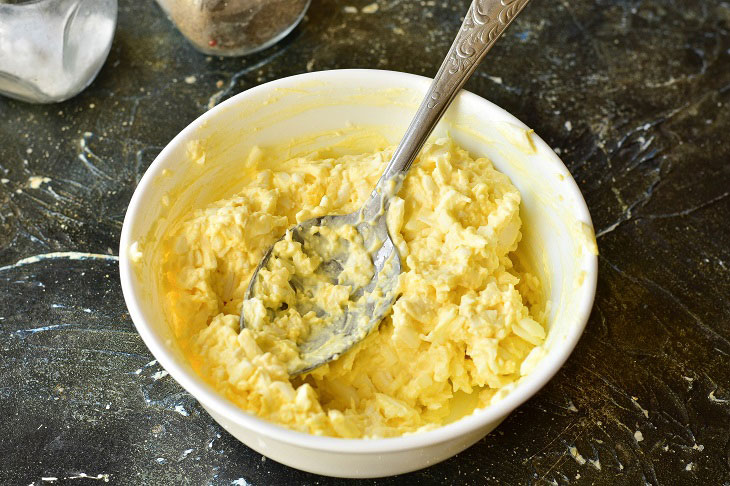 6. Cut the loaf into pieces not too thin in thickness.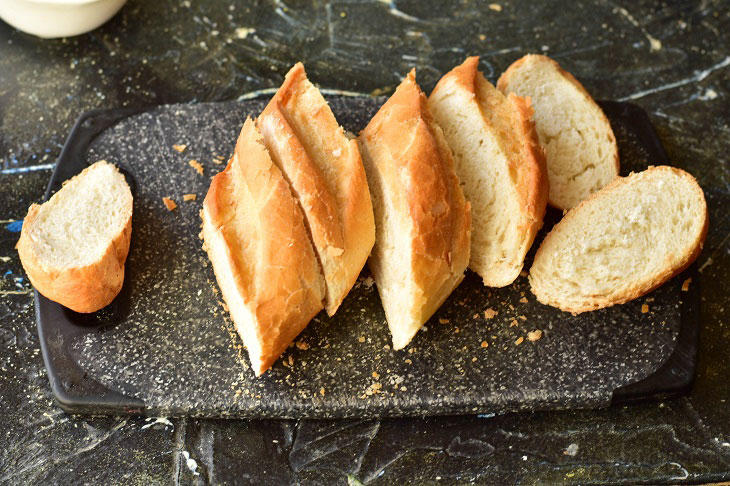 7. Fry them in a dry frying pan for 2 minutes.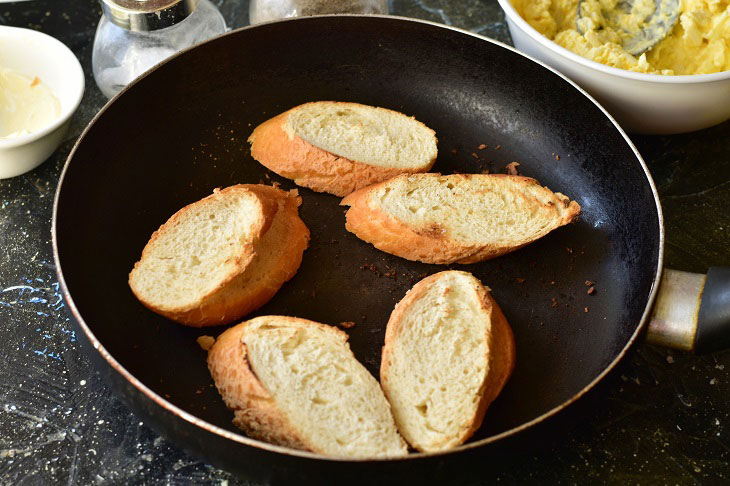 8. Now, at the end, just brush each piece of loaf with the prepared salad.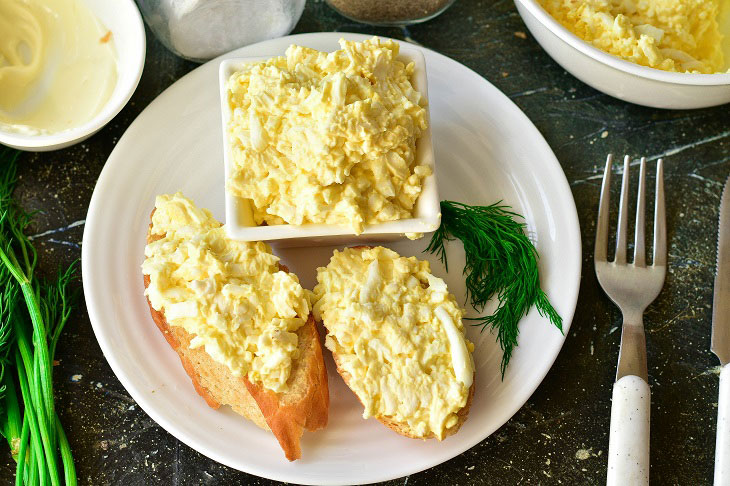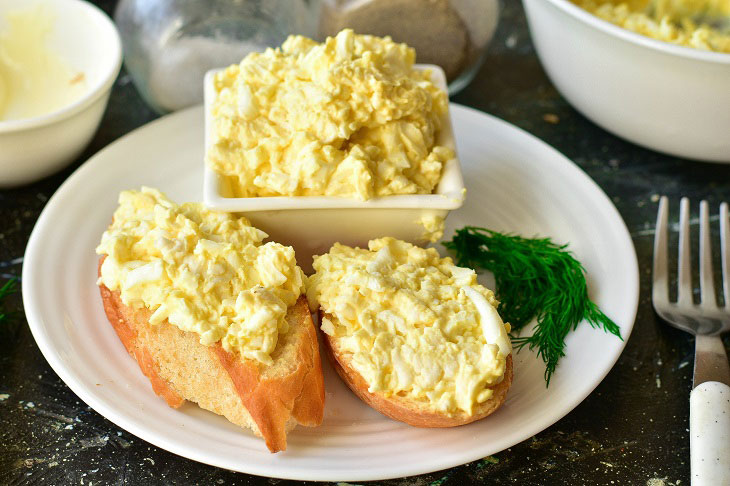 Enjoy your meal!