Delicious, delicate, fragrant chocolate roll can be prepared for the New Year or for any other occasion. It turns out lush, porous, but quite dense, like a biscuit. Tea impregnation helps to make it more juicy. Butter cream with condensed milk goes well with such a dough.
The rich chocolate taste, aroma and color of this roll is a real treat for chocolate lovers. They can be emphasized by watering with cocoa glaze, and set off by decorating with tangerine slices.
Ingredients:
For test:
Chicken eggs – 5-6 pcs.
Warm water – 50 ml.
Sugar sand – 200 g.
Vegetable oil – 25 ml.
Cocoa powder – 3 tbsp. l.
Baking powder – 1 tsp
Flour – 250-300 g.
For cream:
Butter – 150 g.
Condensed milk – 250 ml.
For impregnation and glaze:
Strong tea – 50 ml.
Cocoa powder – 1 tbsp. l.
Sugar sand – 1 tbsp. l.
Butter – 20 g.
Water – 2-3 tbsp. l.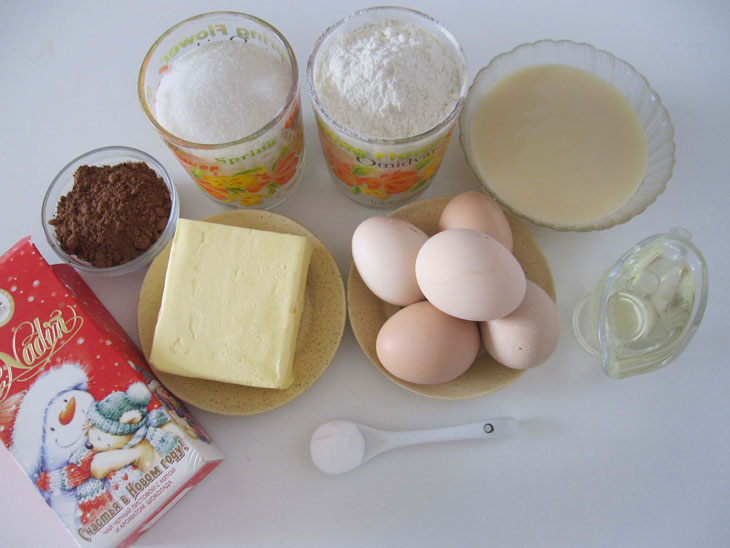 Cooking:
1. Cooking chocolate roll should begin with kneading the dough for the cake. In a bowl, combine eggs and sugar. If the eggs are small, you can take 6 instead of 5.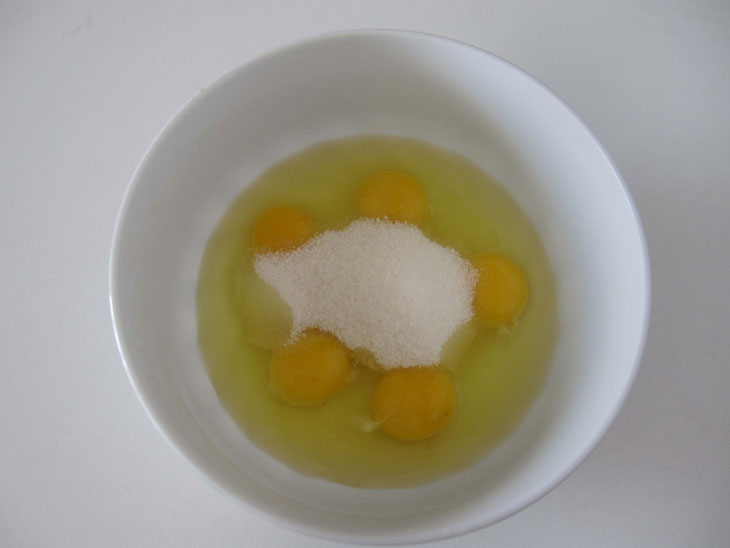 2. Beat until bubbles appear. Pour in warm boiled water mixed with good odorless vegetable oil. Mix.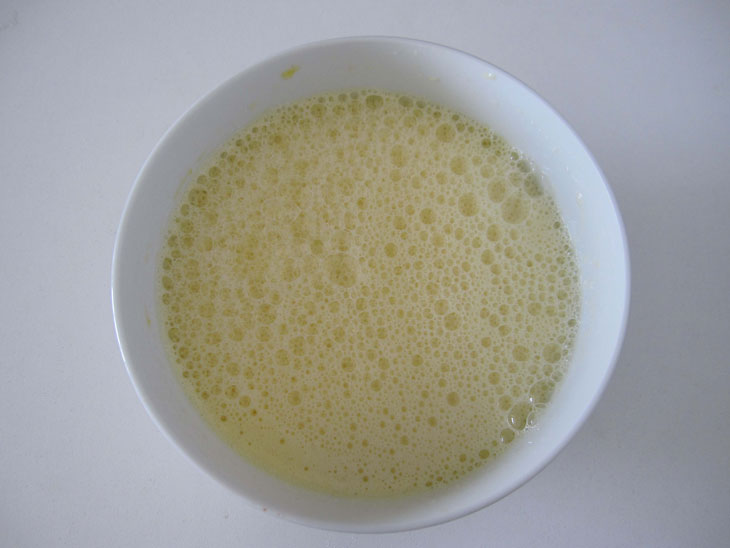 3. Combine dry ingredients: flour, baking powder and cocoa powder. Gradually add them to the dough.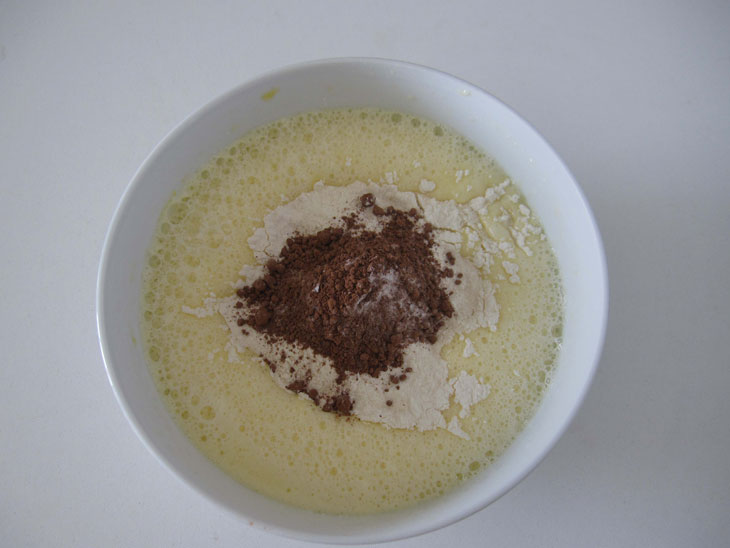 4. Correct the amount of flour so that a semi-liquid dough is obtained, like sour cream. Do not beat for a long time to keep air bubbles.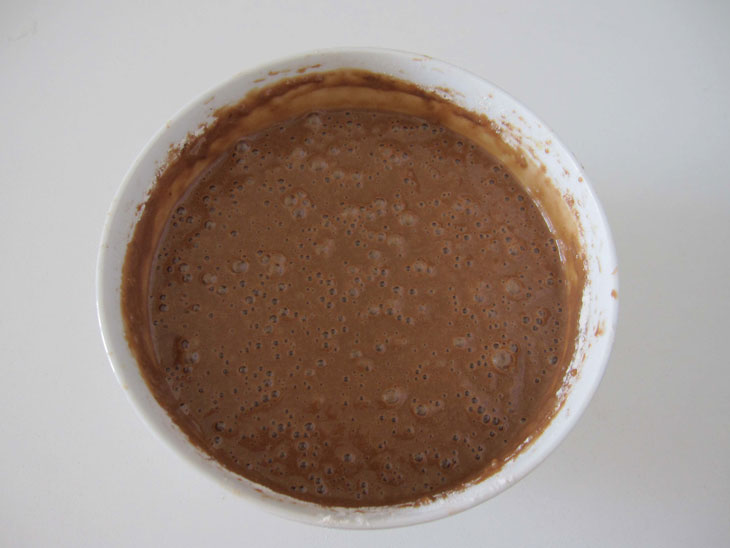 5. Cover a large baking sheet with baking paper. It should cover the sides by at least 1.5 cm. For reliability, grease the paper with vegetable oil. Pour batter onto baking sheet and smooth out.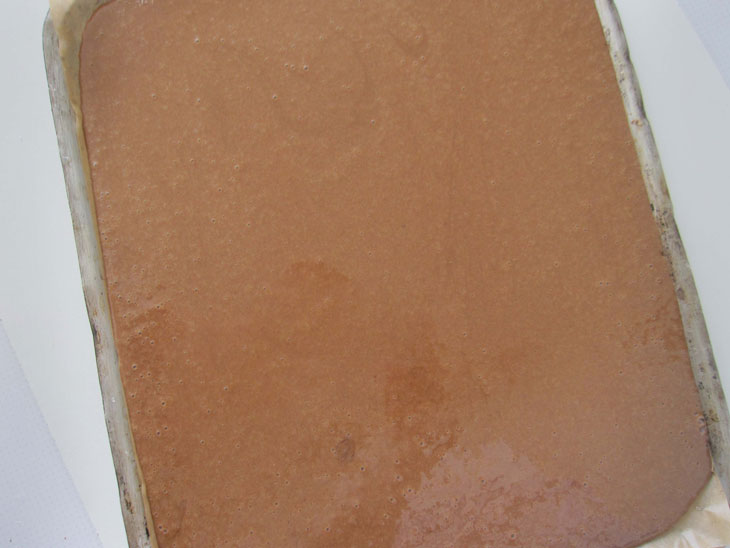 7. Bake the chocolate roll cake at 200 degrees for 30 minutes. The dough rises well and therefore it takes not 10-15 minutes for baking, as usual, but 2 times more.
It is important not to overexpose the cake so that it does not break when twisting.
After 20-25 minutes, you can periodically check its readiness with a wooden stick. If lumps of dough do not stick to it, then you can get the cake out of the oven. It must be immediately turned over onto a clean towel or other sheet of parchment and tightly rolled together with the towel.
8. Leave the roll to cool for 30 minutes. In the meantime, you need to prepare the buttercream. Soft butter should be beaten until white. Then, without stopping whipping, gradually introduce condensed milk. The cream is ready.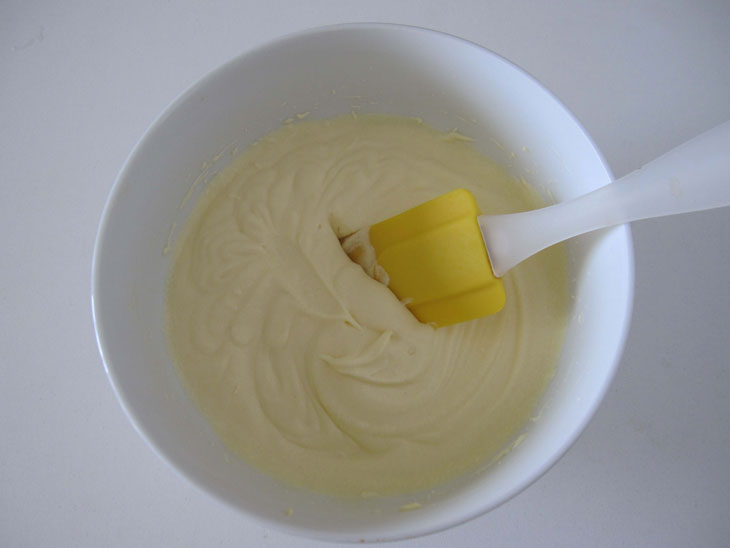 9. Prepare a strong brew. Chocolate flavored tea can be used. Unroll the roll and soak it with tea leaves. Lubricate the cake generously with buttercream.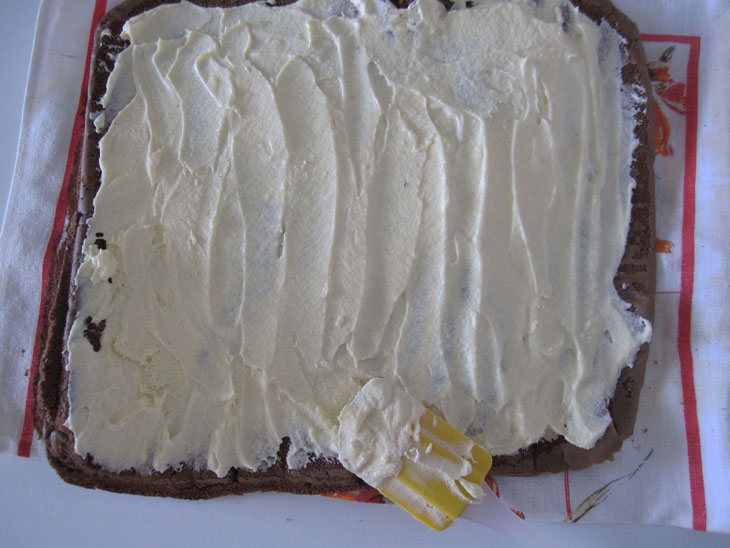 10. Roll it up again, but without the towel.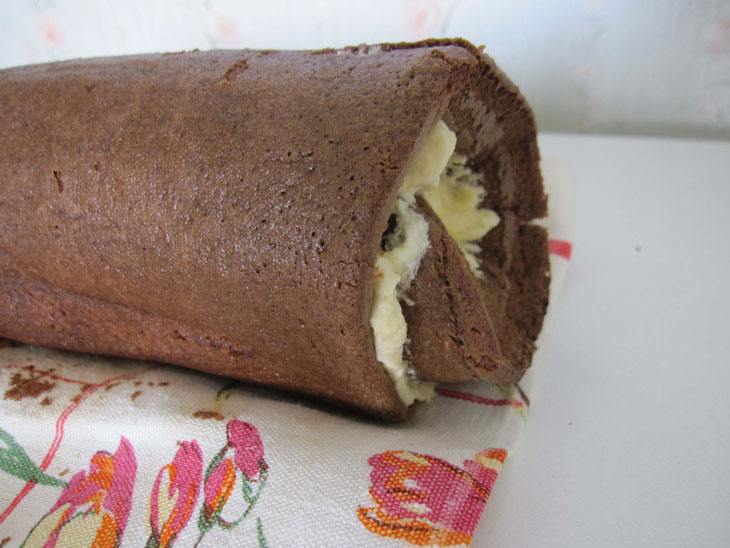 11. Pack the chocolate roll in cling film and leave in the refrigerator for 3-4 hours.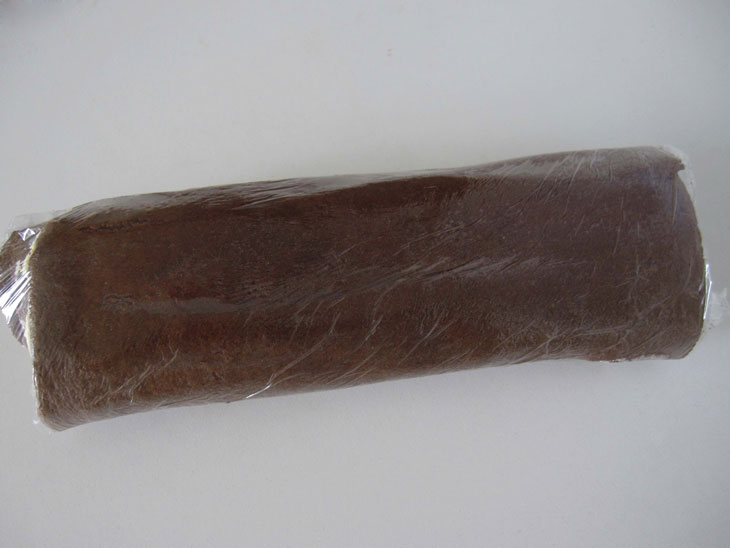 12. For decoration, you can prepare chocolate icing. To do this, mix cocoa powder and sugar. Pour in warm milk or water. Heat in a water bath until the grains are completely dissolved. Allow to cool slightly and add pieces of butter. Stir until smooth.
Drizzle the roll with chocolate icing. Top with mandarin slices.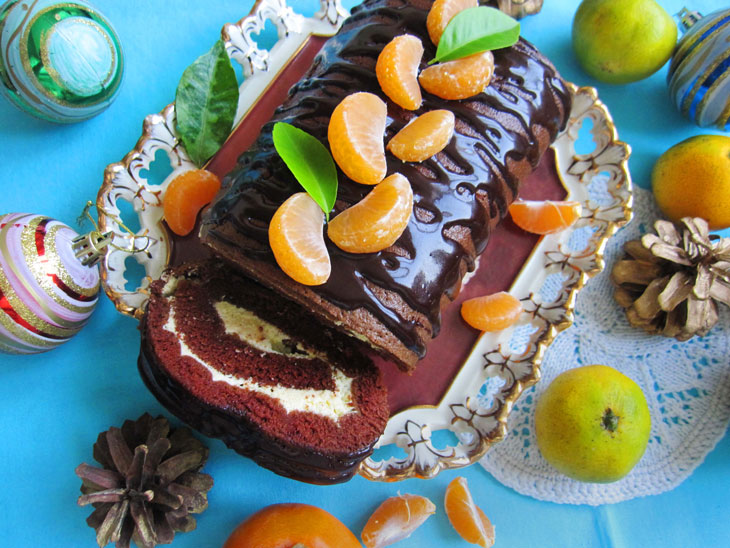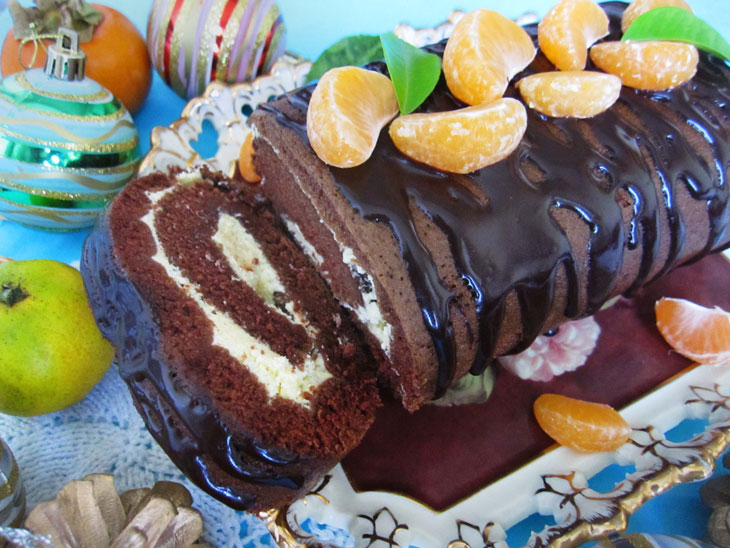 Enjoy your meal!