Kapustnyak with chicken and sauerkraut is a delicious and rich soup that can be cooked easily and simply, and most importantly, without the hassle. Available and inexpensive ingredients make a nutritious meal for the whole family. For the recipe, you can use it like homemade sauerkraut or buy it ready-made in the store. It is because of the sauerkraut that the soup got its name. In addition, the dish has a wonderful aroma, rich taste and pleasant sourness.
You can use any meat for the broth, but chicken cooks much faster, so today we used it. You can use any chicken parts for broth – chicken thighs, drumsticks or wings. The broth will be tasty and not too greasy.
Ingredients:
Chicken meat (any parts) – 200 g.
Water – 1.5 liters.
Sauerkraut – 200 g.
Millet – 100 g.
Onion – 1 pc.
Carrot – 1 pc.
Potato – 200 g.
Vegetable oil – 2 tbsp. l.
Salt, black pepper – to taste.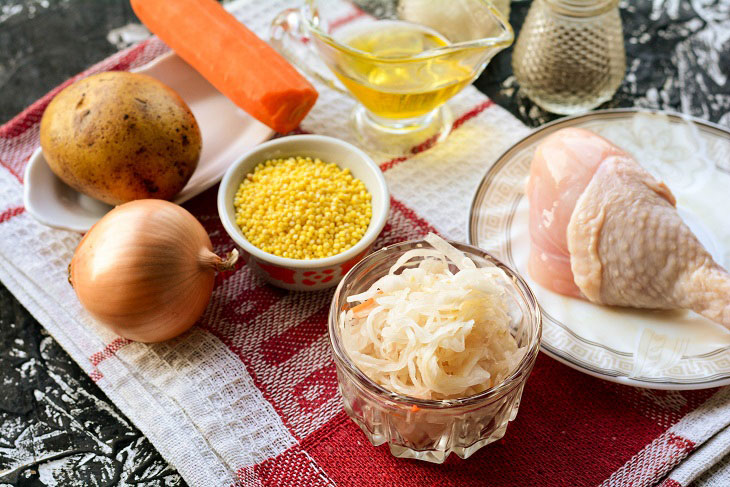 Cooking:
1. Rinse the meat and pour cold water over it. Put to boil on the fire and after 20 minutes the broth is ready. At the end, add salt to taste.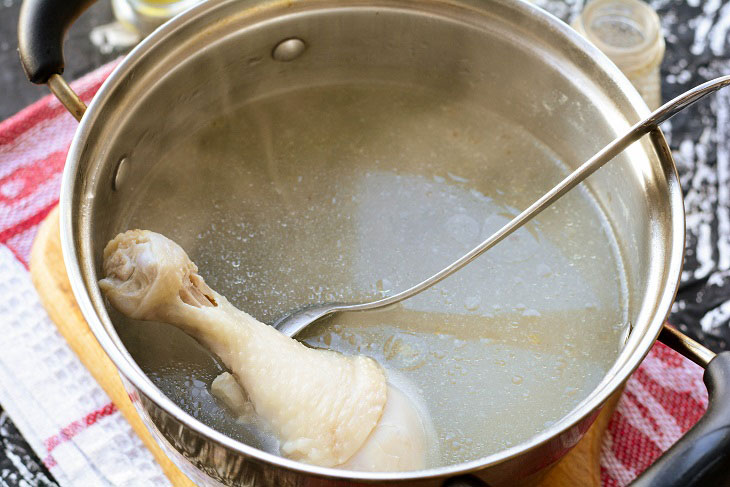 2. Peel the potatoes and cut into medium sticks.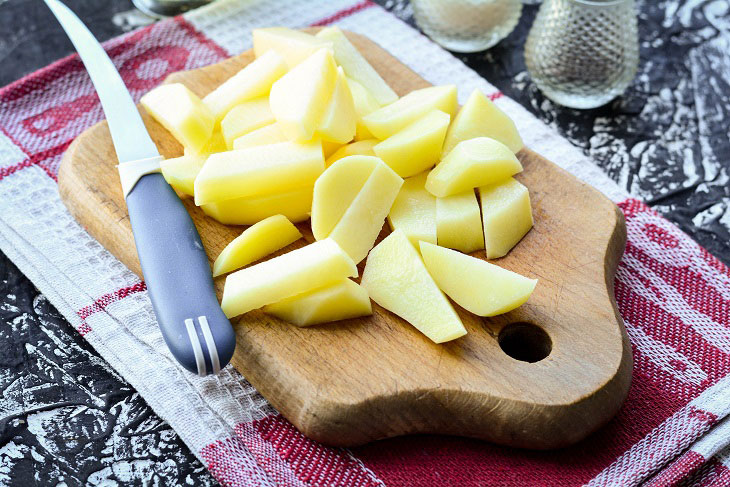 3. Add potatoes to the broth, bring to a boil.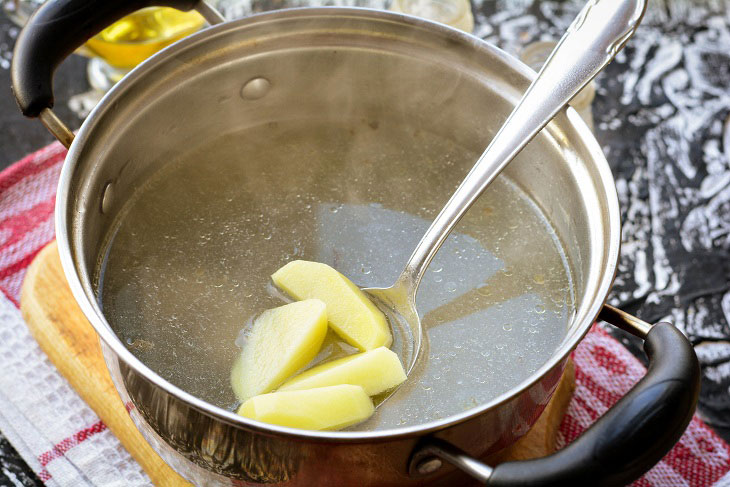 4. Pour in the washed millet as well. Cook soup with potatoes and millet for 10-12 minutes.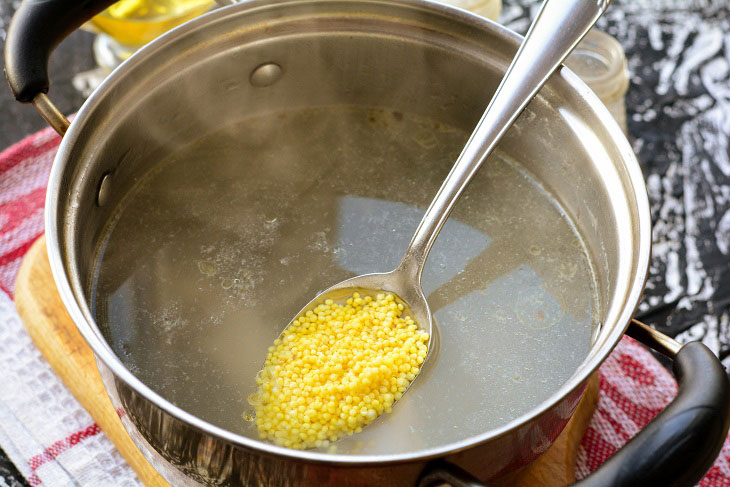 5. Chop the sauerkraut a little, cut it so that it is not too long.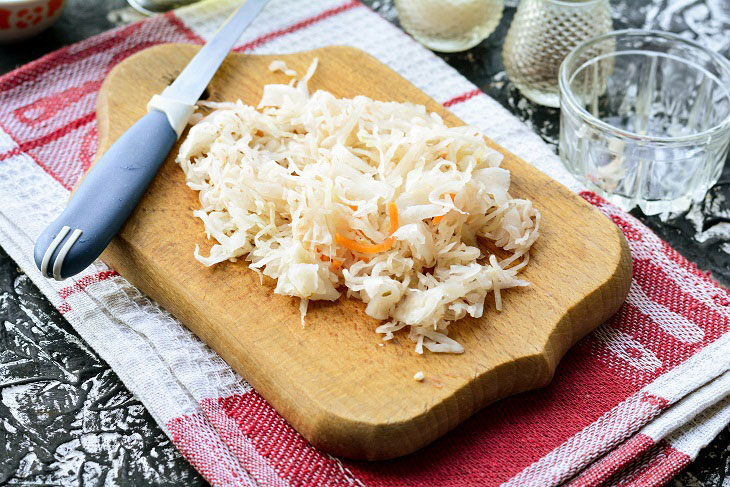 6. Pour the sauerkraut into the soup and cook everything together for another 10 minutes to soften the cabbage. By this time, the potatoes and millet will be cooked.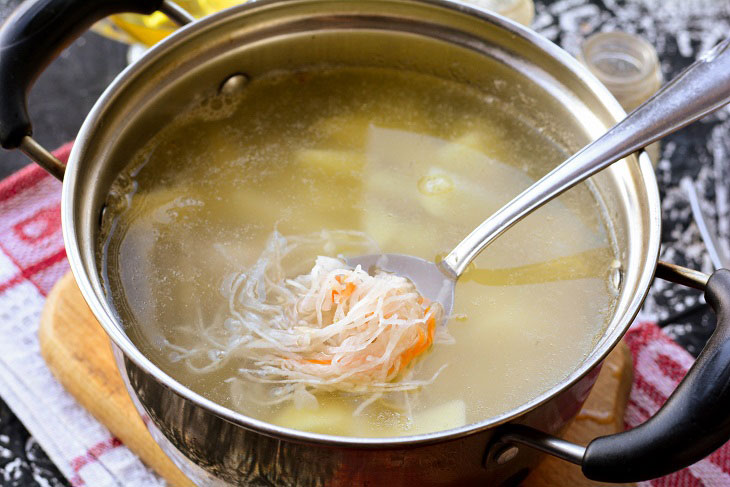 7. For frying, cut the onion into cubes, and grate the carrots on a coarse grater.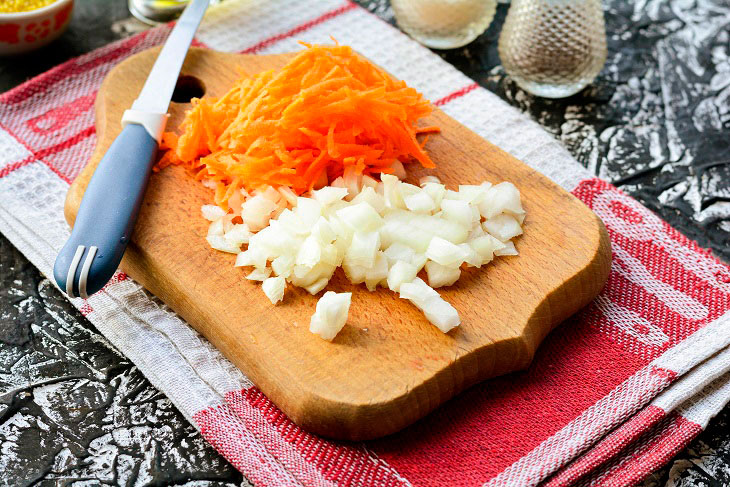 8. Fry vegetables in vegetable oil until soft. The soup pot is ready.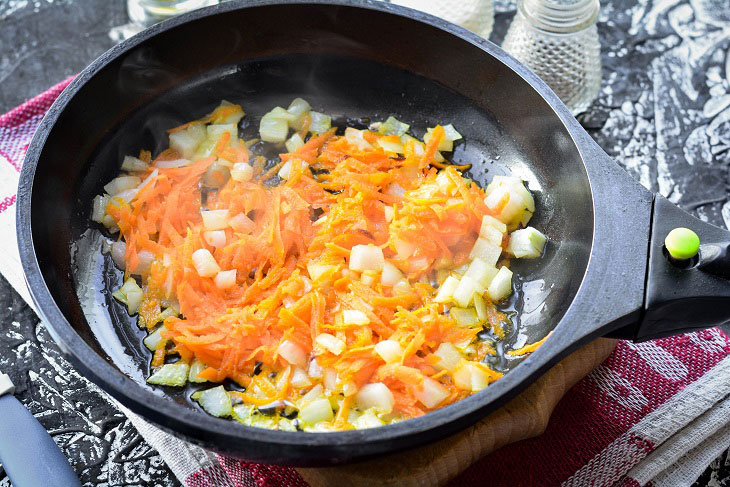 9. Add the roast to the soup, boil for another 3-4 minutes, taste for enough spices and salt.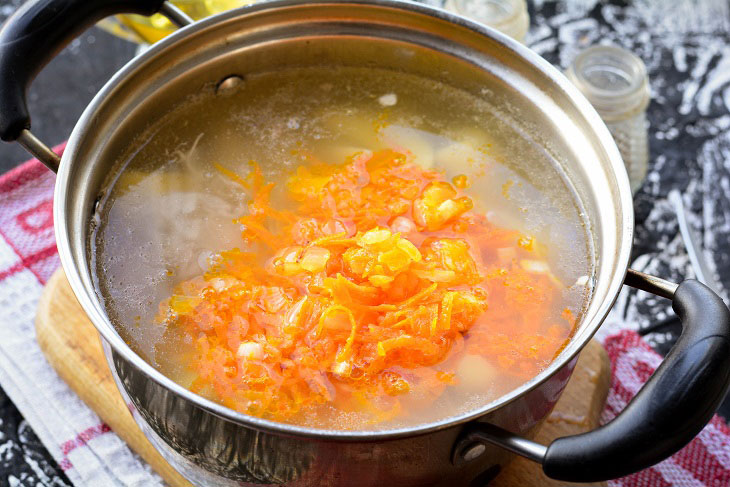 10. The soup is ready, you can pepper to taste at the end. Cover with a lid, remove from heat and let it brew for 10-15 minutes.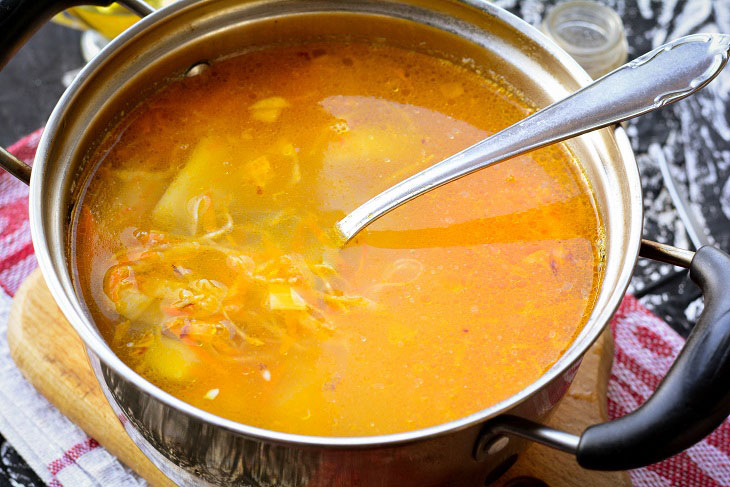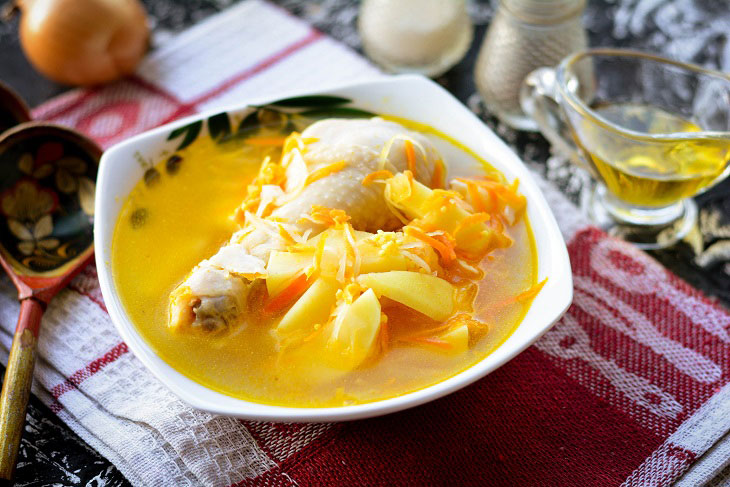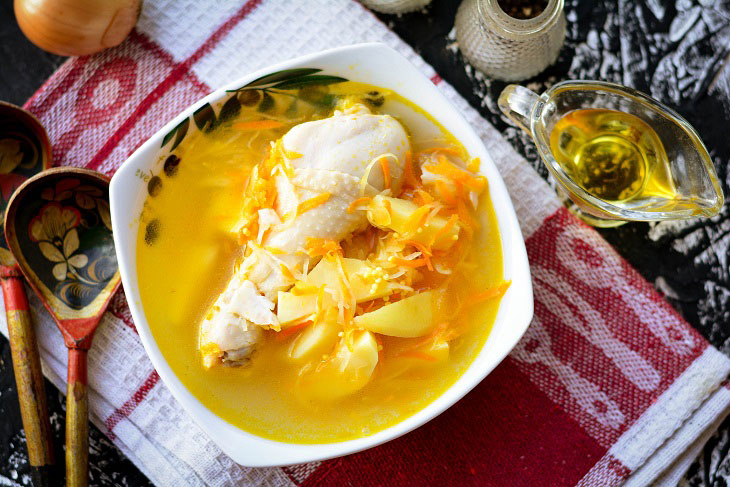 Bon appetit!