In the spring-summer season, cook delicious and healthy green borscht from young sorrel – a dish for the whole family. Borsch is not only red, but also green. Green borscht can be boiled from nettle or sorrel. Today we will cook it from young sorrel. Young sorrel is rich in vitamins and has a pleasant sourness – ideal for the summer season. The dish is both light and nutritious. Borscht can be cooked in any meat broth or without meat at all.
We offer a simple recipe for the first dish without meat. You will also need a classic set of vegetables – potatoes, onions with carrots, as well as hard-boiled eggs.
Ingredients:
Potato – 250 g.
Water – 2 liters.
Chicken eggs – 3 pcs.
Sorrel – 30 g.
Onion – 40 g.
Carrot – 50 g.
Vegetable oil – 40 g.
Salt, black pepper – to taste.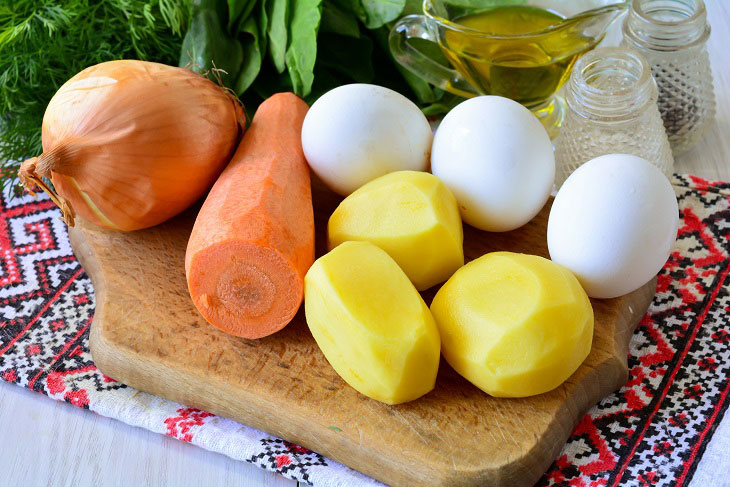 How to cook:
1. Peel the potatoes and rinse under cold water, then cut into medium pieces.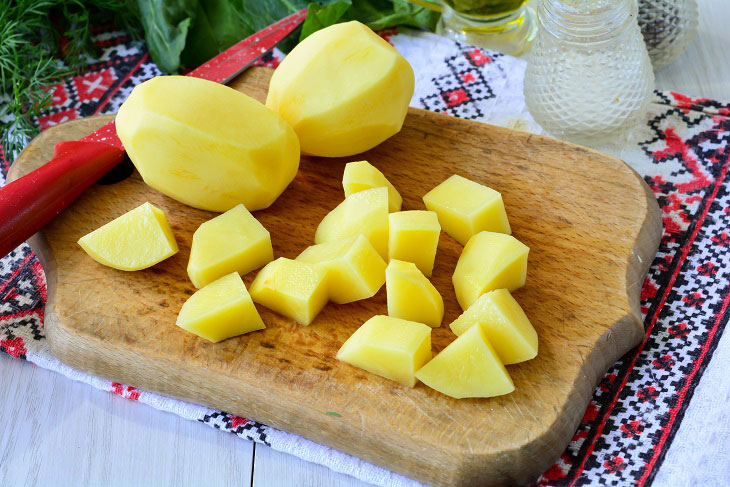 2. Put the potatoes in boiling salted water and cook the vegetables for 15 minutes until soft. While the potatoes are cooking, hard boil the eggs. They cook for 8 minutes. Then cool the boiled eggs.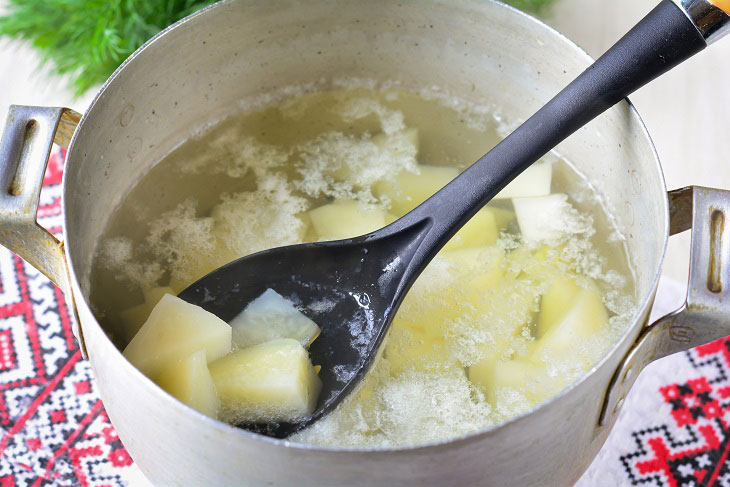 3. For frying, you need carrots and onions. Clean the necessary vegetables. Cut the onion into small cubes, and grate the carrot.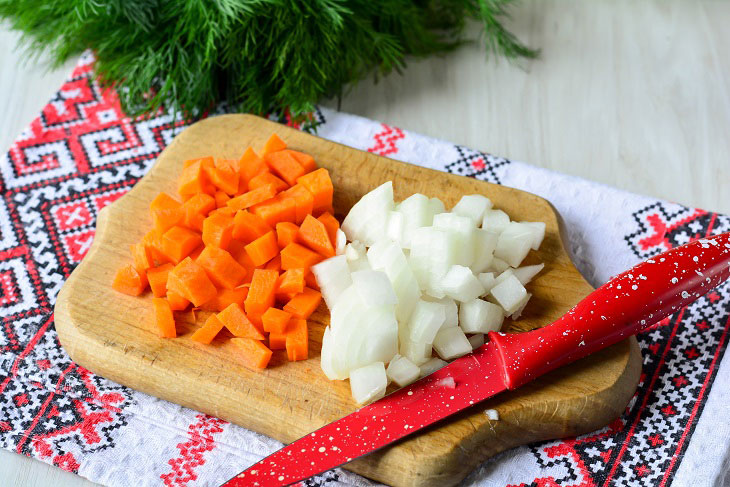 4. Heat the oil in a frying pan, add the vegetables and saute for 2-3 minutes, stirring, until soft.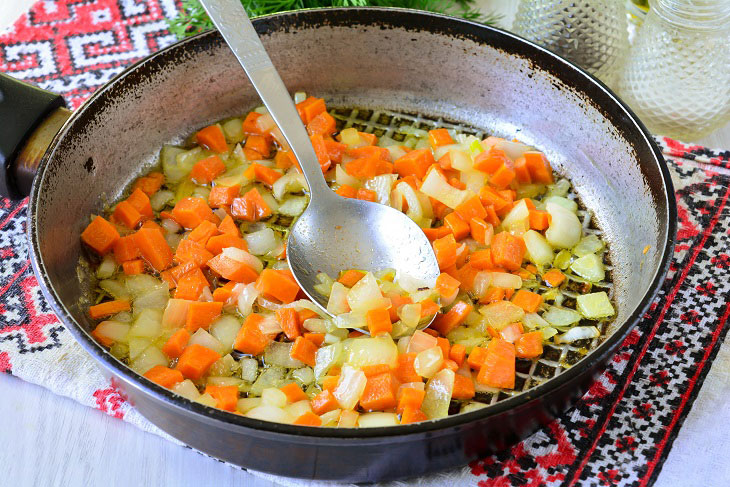 5. Pour the vegetable fry into the borscht, stir and let it boil.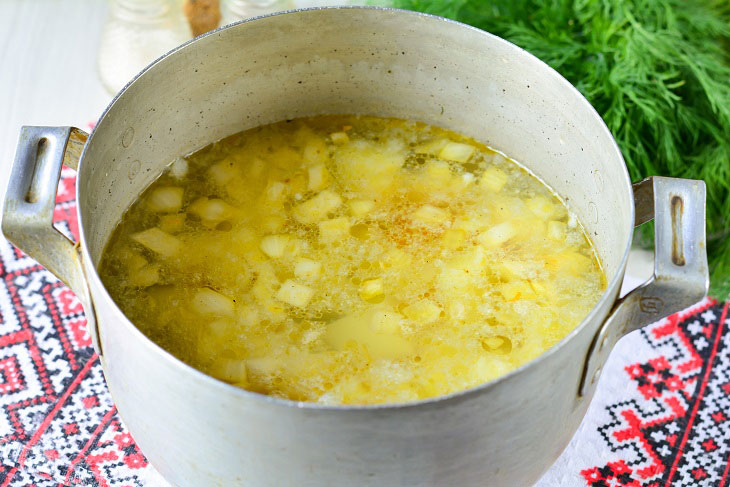 6. Rinse all the sorrel, cut off the tails, for borscht, take only the leaves. Finely chop the sorrel.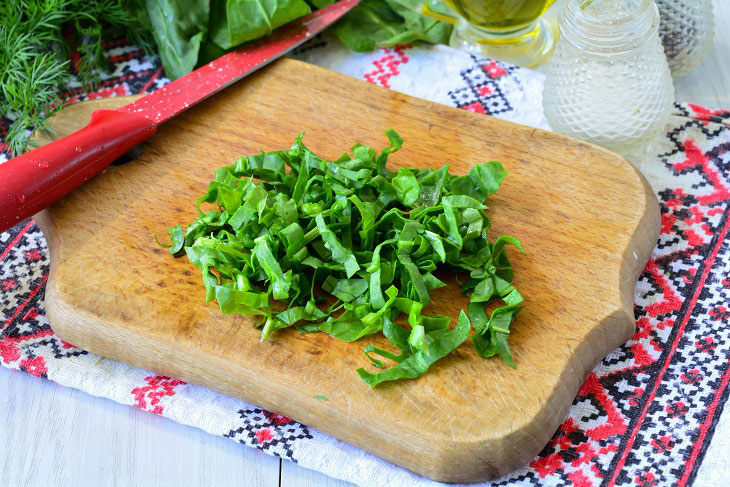 7. Next, after frying, pour the green borscht into the pan, it will immediately change its color. Let the borscht boil. Stir and cook for 1-2 minutes. The sorrel will give the dish its acid.
8. When the sorrel boils, pour the diced eggs into the borscht. Stir the borscht, taste for salt, pepper if desired. Boil the borscht for another minute and you're d1. Cover the pan with a lid and let the dish brew for 15 minutes.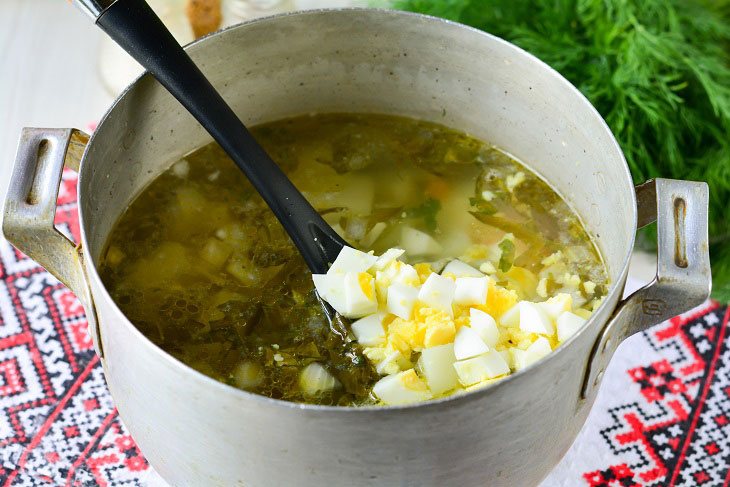 Serve green borsch from young sorrel to the table.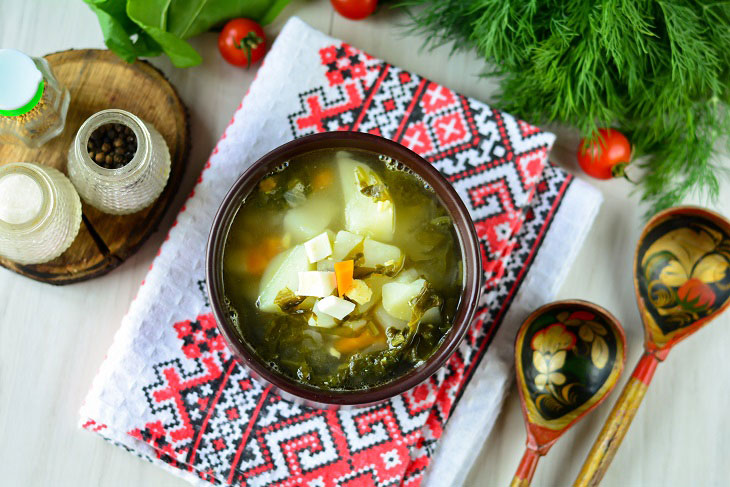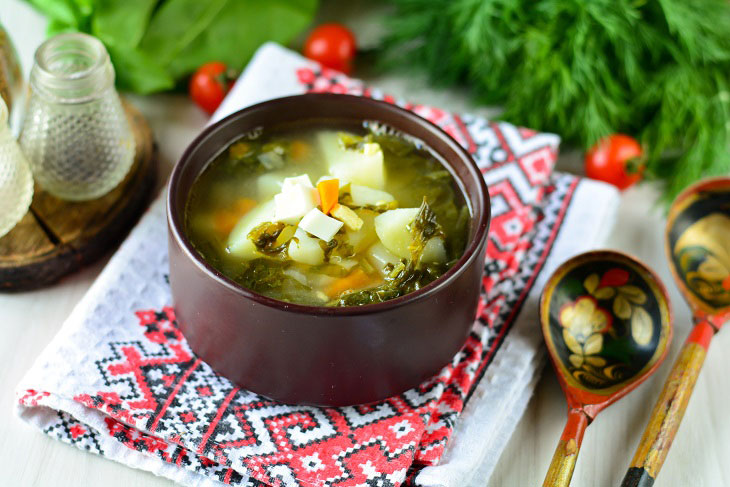 Bon appetit!