Taratushki donuts are cooked on ordinary kefir with the addition of soda, flour and eggs. A delicious and interesting dessert is a godsend for any housewife.
The dough is kneaded in several stages, and donuts are fried like ordinary pies in a frying pan with butter. Kefir for baking is suitable for any fat content and not even the very first freshness. If there is a little kefir left in the bottle and it has been in your refrigerator for a couple of days, then fry delicious and mouth-watering donuts from it.
Ingredients:
Wheat flour – 550 g.
Kefir – 200 g.
Baking soda – 1 tsp without a slide.
Sugar – 1.5 tbsp. l.
Chicken eggs – 1 pc.
Vegetable oil – 100 g.
Vanillin – 2 pinches.
Salt – 1 pinch.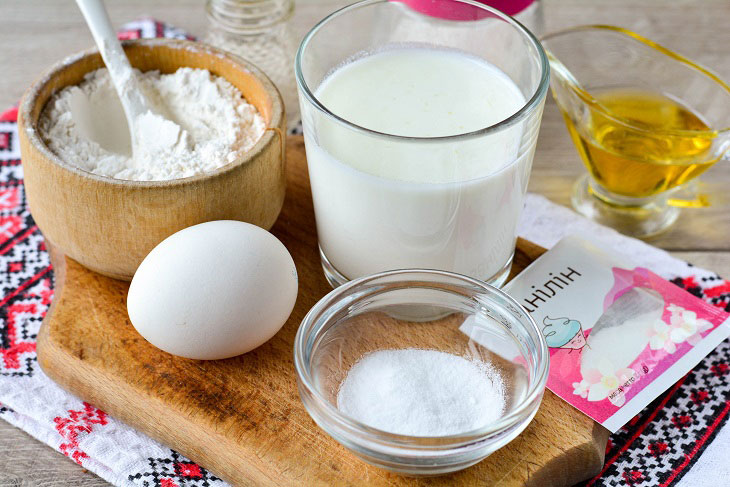 How to cook:
1. Pour kefir at room temperature into a deep bowl, add soda, mix thoroughly, in an acidic environment it will instantly go out and it will not be felt in baking.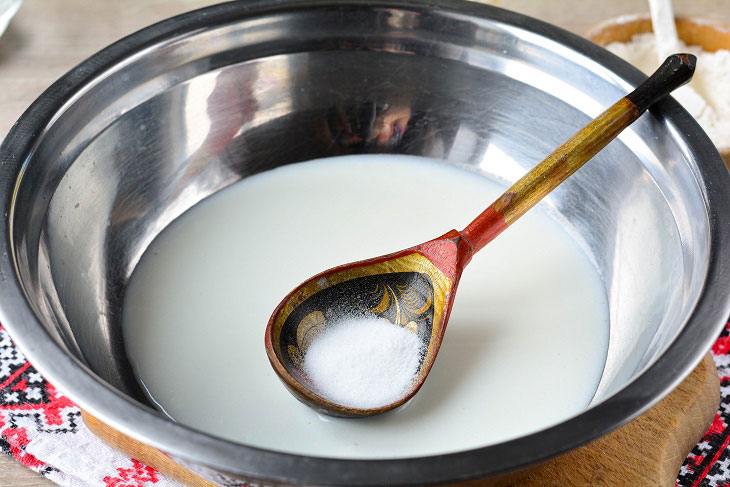 2. Drive in a chicken egg and mix with kefir mass, you can shake it with a whisk.
There is no need to use a mixer, there is no need to beat the dough.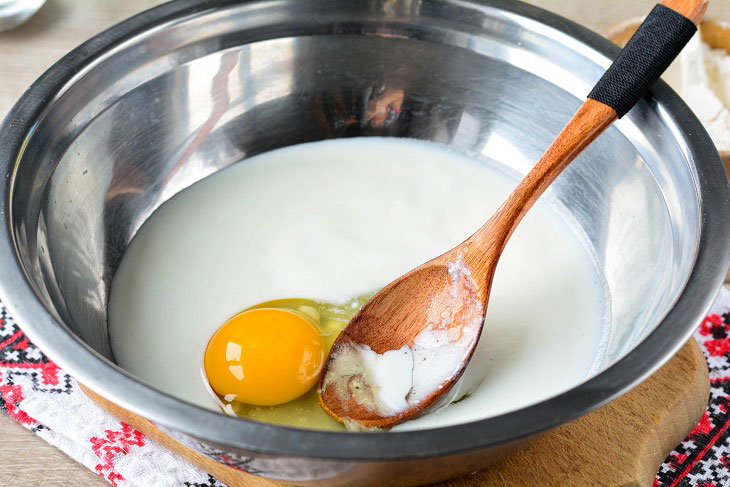 3. Add sugar, vanillin and a little salt to balance the taste. Mix the dough again.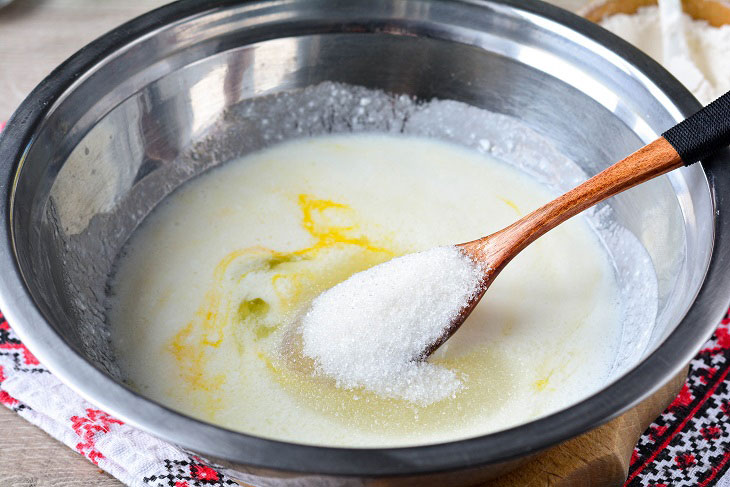 4. Pour in the sifted flour, gradually kneading the dough.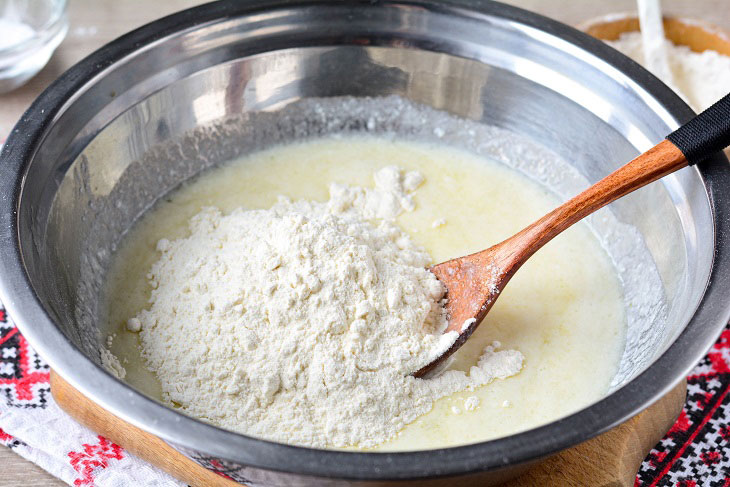 5. Blind a ball of dough – it should not stick strongly to your hands.
When kneading the dough, you can slightly moisten your hands with vegetable oil.
Allow the finished dough to rest and rest for 20-30 minutes.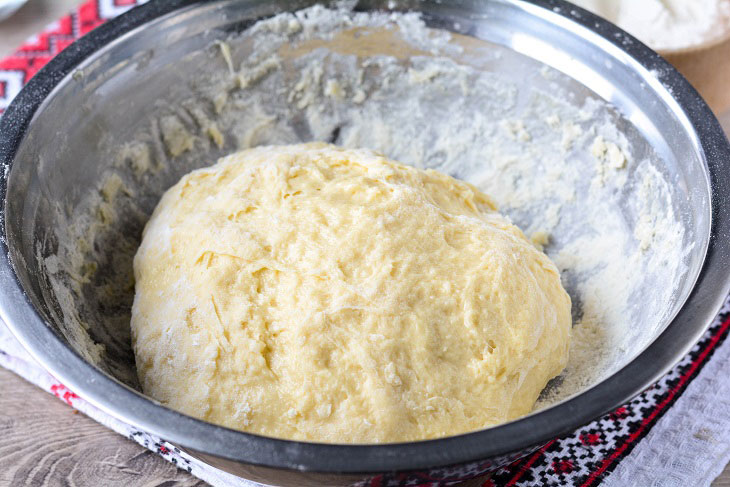 6. Roll out the rested dough with a rolling pin into a layer 5-7 mm thick. Sprinkle the surface with flour.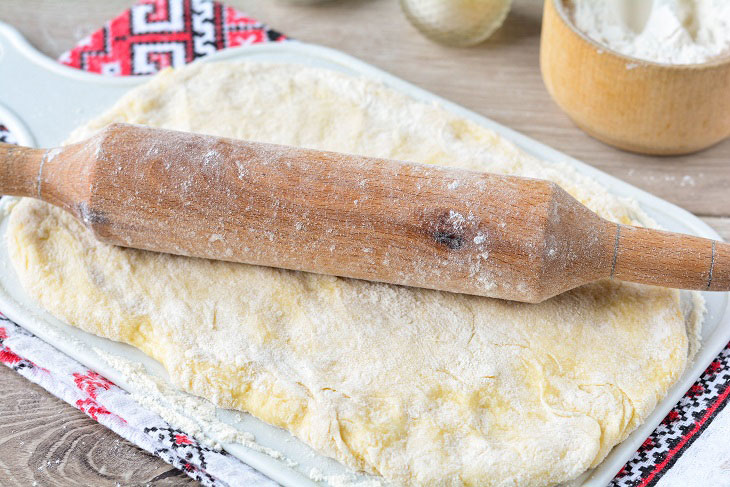 7. Cut the dough into diamonds. In each product in the middle, make an incision with a knife.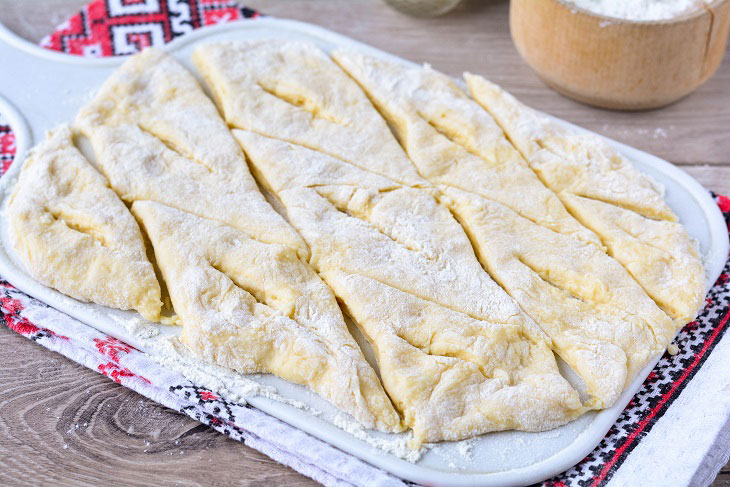 8. Turn one edge inward – this is how the blanks for donuts turned out.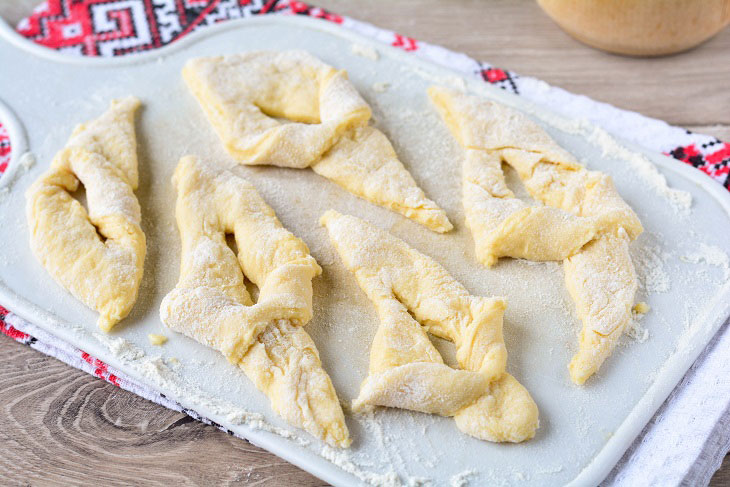 9. Heat enough oil in a frying pan, fry the donuts on both sides for 3-4 minutes. They should become fluffy and ruddy.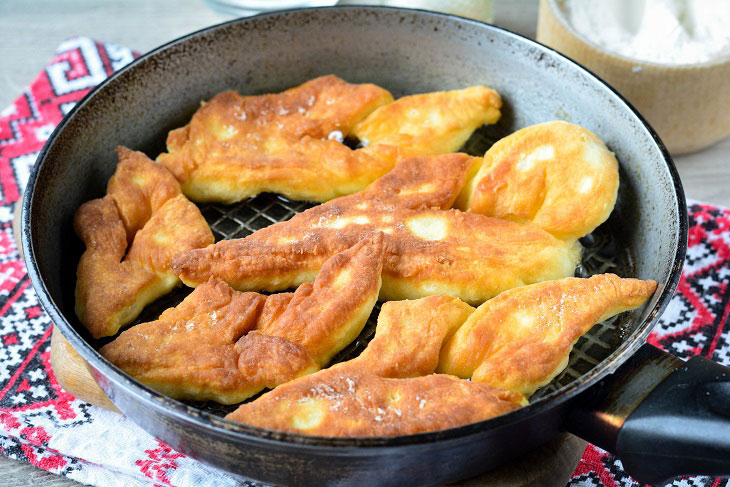 Immediately serve hot donuts-taratushki to the table. If desired, you can sprinkle with powdered sugar – the products will become sweeter and more delicious.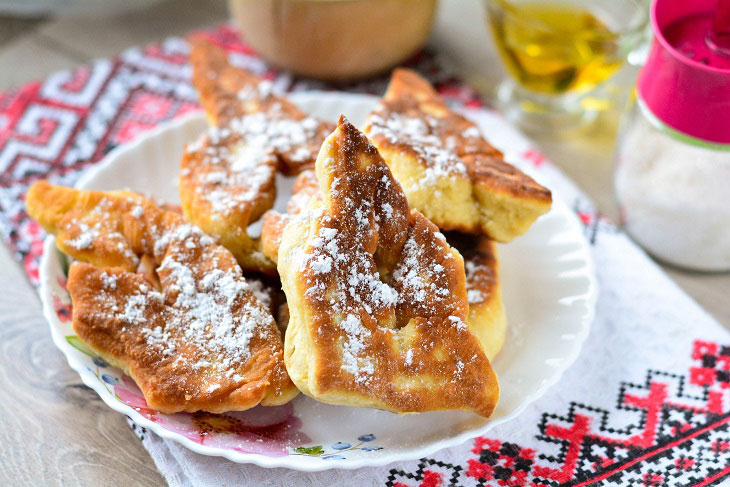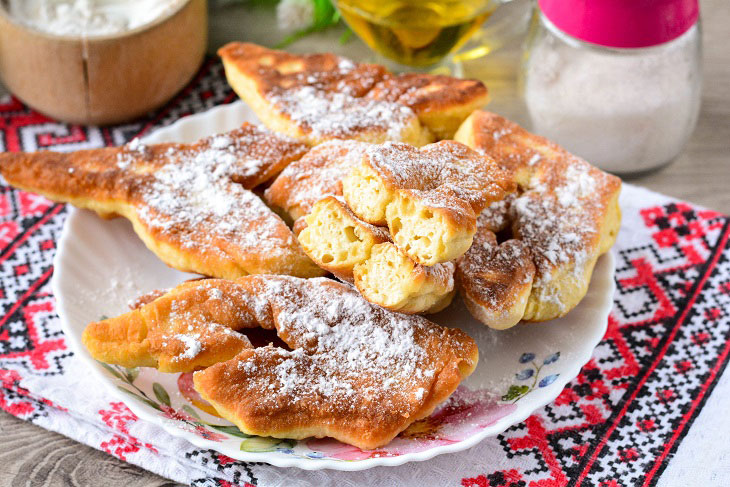 Enjoy your meal!