Kefir pizza with chicken and cucumbers can be prepared in many ways, for example, you can make a dense dough and knead it for several minutes. And you can limit yourself to a quick option and make batter – this is if there is no time at all. As a filling, any meat, smoked meats, always cheese, tomatoes are suitable. As a sauce, you can take ordinary ketchup, or you can make your own tomato sauce with basil, thyme and spices.
Ingredients:
Kefir – 150 ml.
Chicken egg – 1 pc.
Wheat flour – 140 g.
Soda – 1/3 tsp
Salt – 2 pinches.
Sugar – 3 pinches.
Tomato sauce – 3 tbsp. l.
Tomatoes – 2-3 pcs.
Pickled cucumbers – 2 pcs.
Chicken fillet – 150 g.
Vegetable oil – 2 tbsp. l.
Hard cheese – 70 g.
Fresh herbs – 3-4 sprigs (for serving).
How to cook:
1. It is convenient to knead the dough in a deep bowl or pan. Pour fresh kefir into a bowl, beat in a fresh chicken egg there.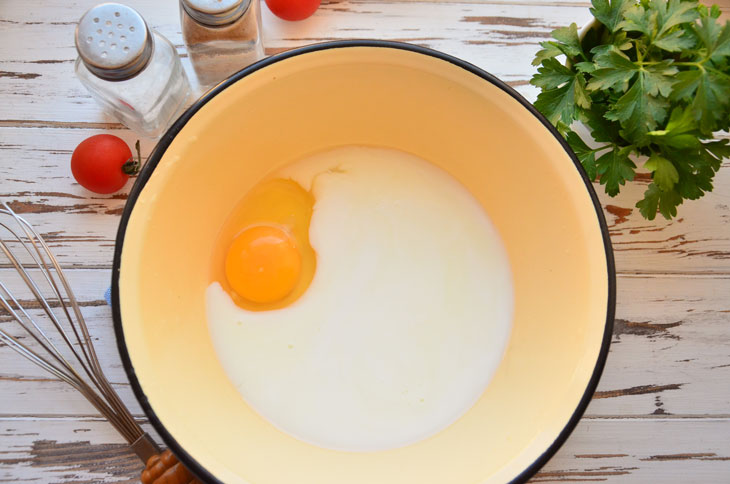 2. Pour wheat flour, be sure to sift it through a sieve – this will fill the flour particles with oxygen. Also add salt, sugar and soda.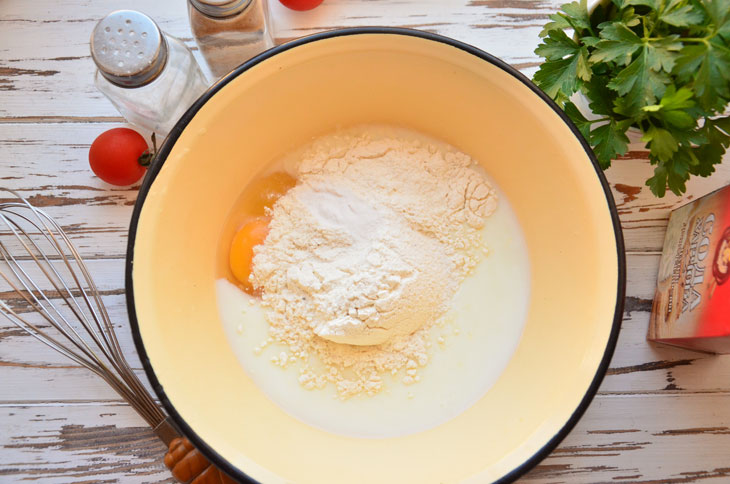 3. Pour in vegetable oil with a neutral taste and smell, mix all the ingredients with a whisk until a homogeneous dough is obtained, without lumps.
If the dough seems too runny, add a little more flour.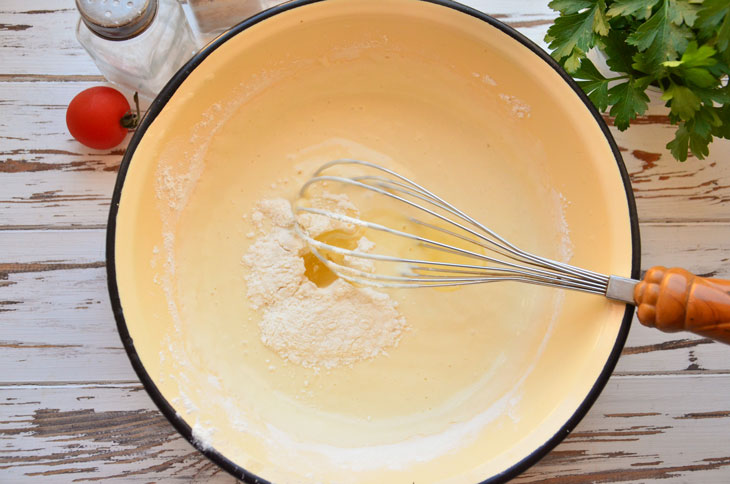 4. Wash ripe tomatoes, cut into thin circles.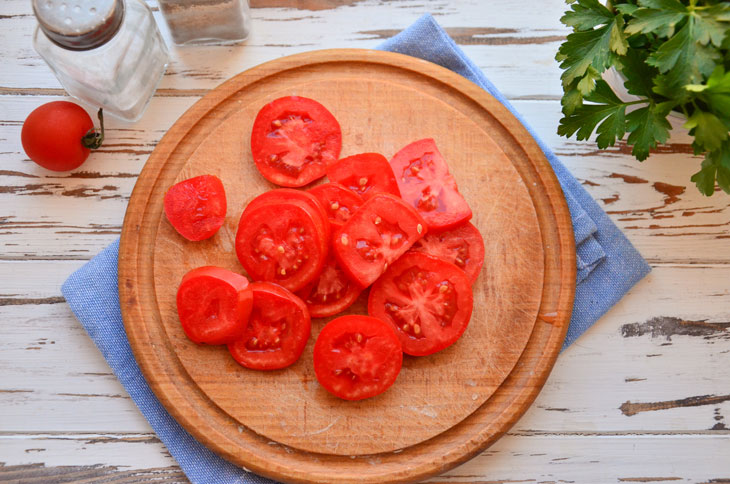 5. Cover a baking dish (preferably round) with foil, pour the dough into it.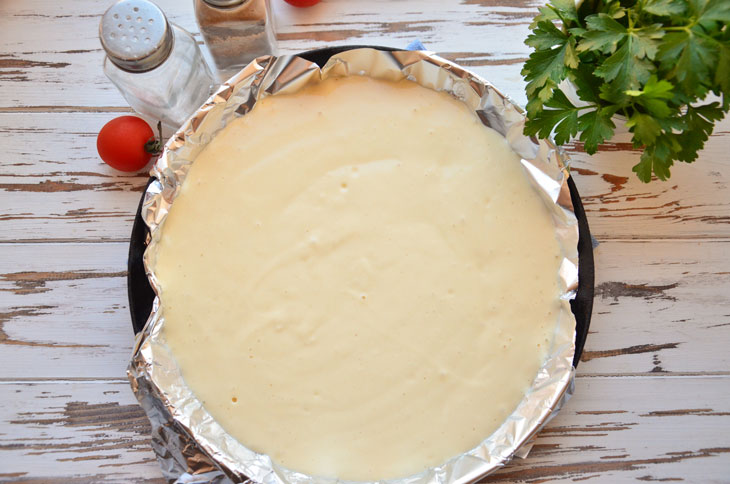 6. Grease the central part of the workpiece with tomato sauce.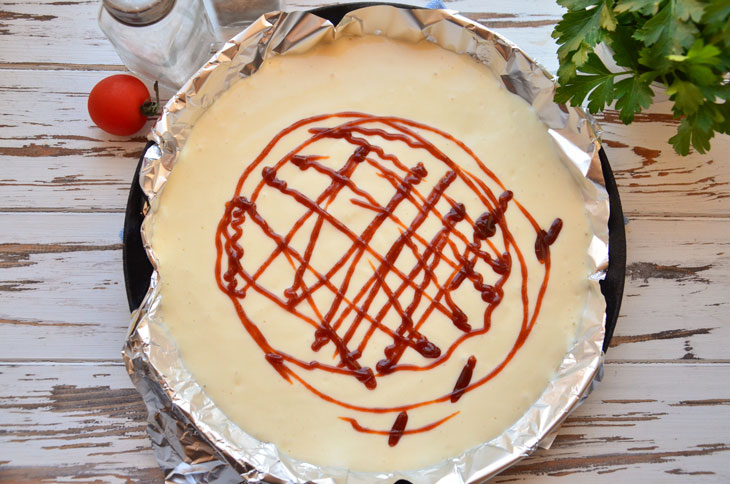 7. Place tomato slices in a makeshift pizza center.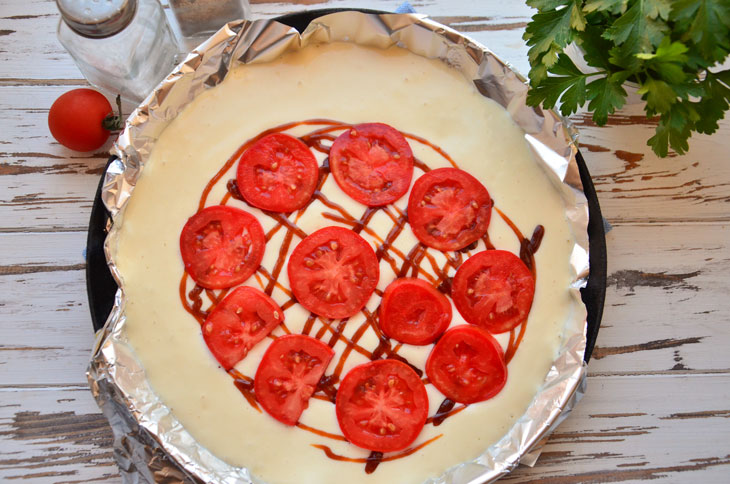 8. Tear the boiled chicken fillet into small pieces with your hands, spread on the surface of the pizza.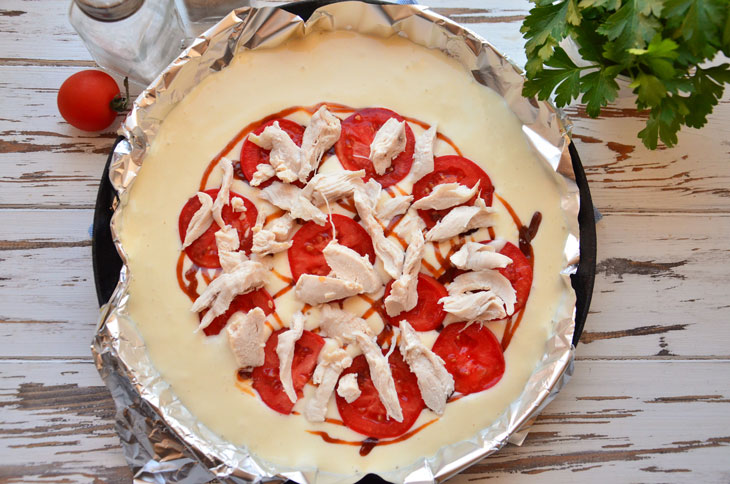 9. Cut pickled or pickled cucumbers into thin circles, spread evenly over the surface of the pizza.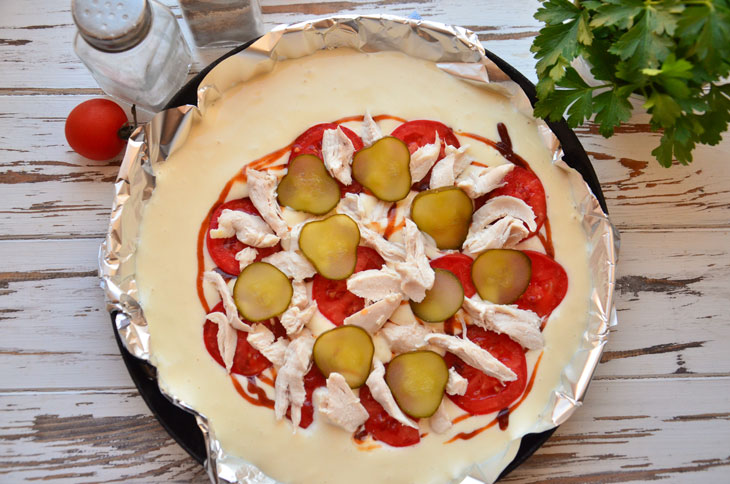 10. Hard cheese is better to take one that will melt well. Grate it on a fine grater and generously sprinkle pizza on top.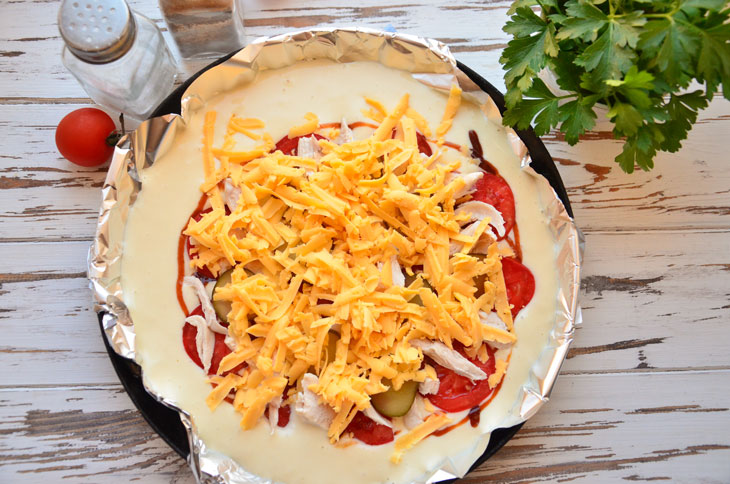 11. Bake pizza for 15-20 minutes at 170 degrees.
Serve warm with fresh chopped herbs.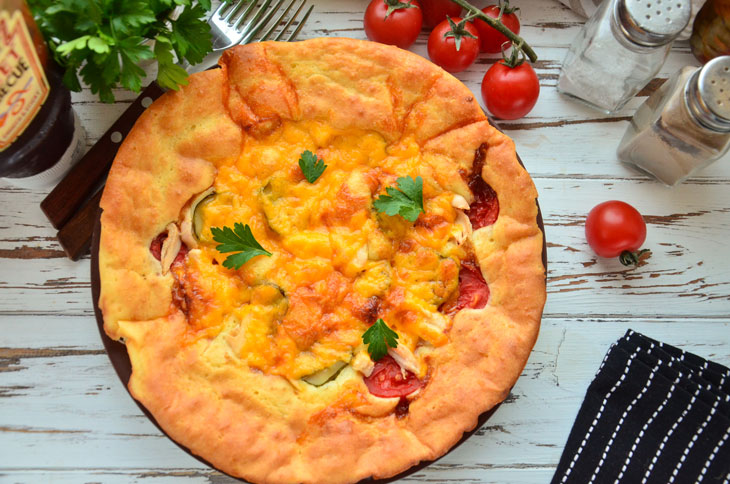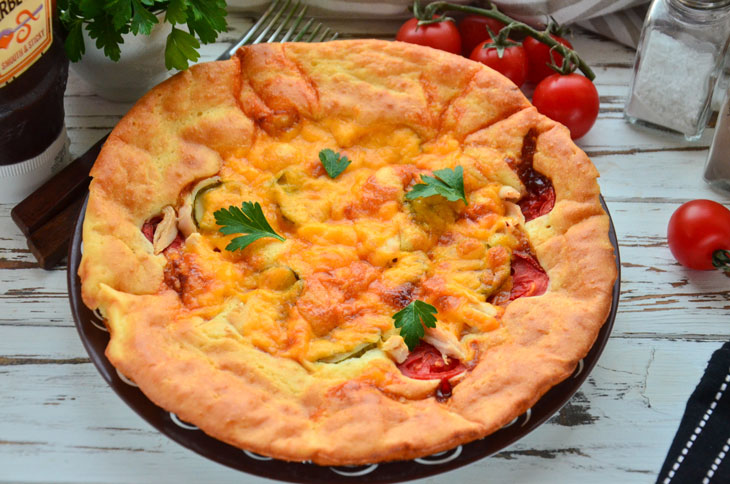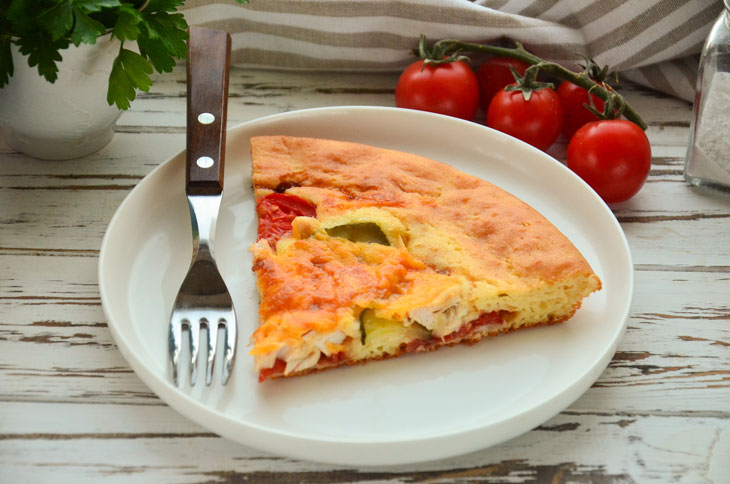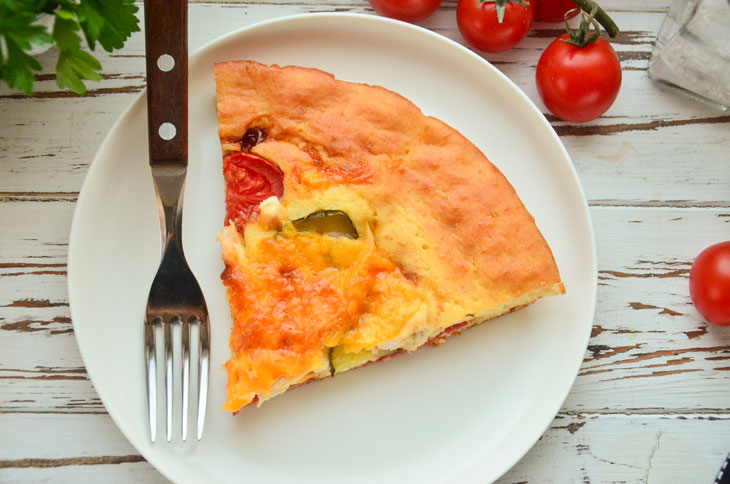 Bon appetit!