We will cook the original pie with cheese or cottage cheese called Bannitsa today. This dish belongs to the national Bulgarian cuisine, this pie has been made there for quite a long time. If it is easier to describe, then this is a puff pastry pie that is baked with filling in the oven.
Ingredients:
Wheat flour – 550-600 g.
Warm water – 100 ml.
Chicken egg – 2 + 2 pcs.
Salt – a pinch.
Sugar – 1 tsp
Sugar – 50 ml.
Cheese or cottage cheese – 400 g.
Sour cream – 150-200 ml.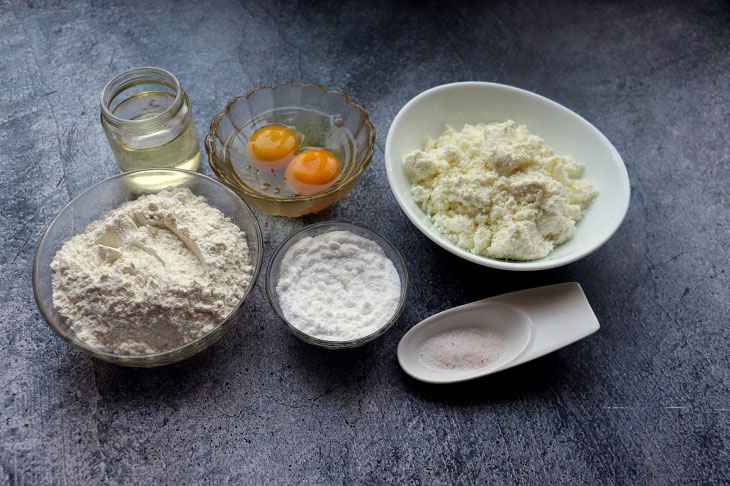 How to cook:
1. Prepare the dough. Send good quality sifted wheat flour into a wide bowl, throw in a pinch of salt and sugar. Beat in two chicken eggs.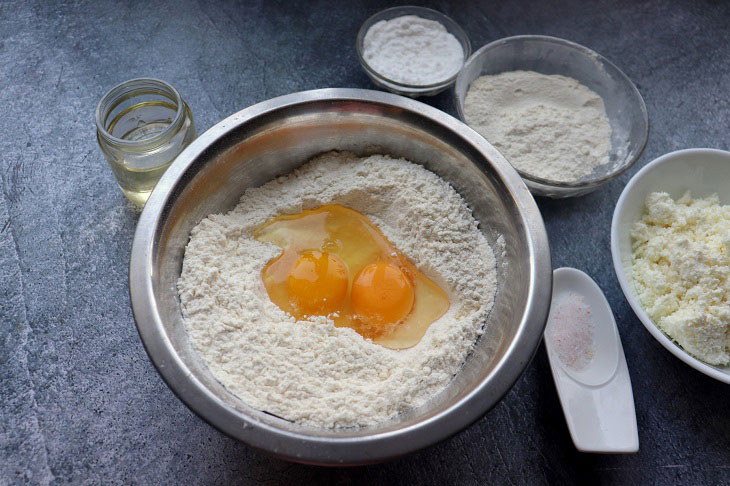 2. Gradually introduce warm water and knead the dough, which turns out to be similar in consistency, as for dumplings. Cover the finished dough with a film and leave on the table for 10 minutes.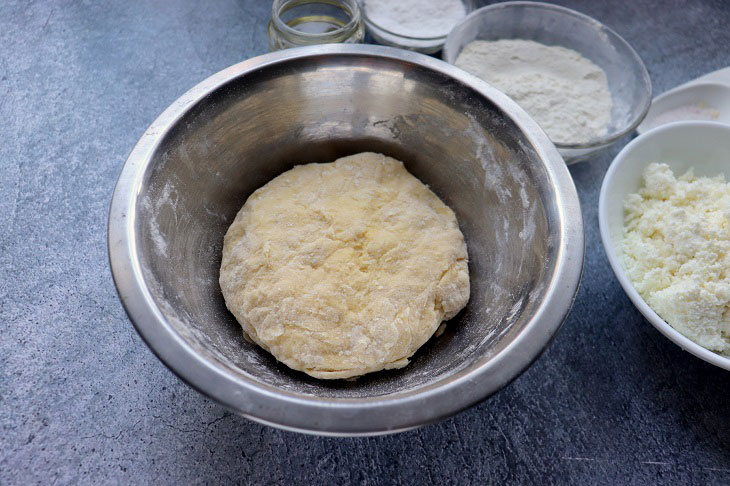 3. For the filling, use salted cheese or cottage cheese with sugar or salt. Grind the cottage cheese with a fork so that there are no large lumps left.
Alternatively, instead of cottage cheese, you can use crushed potatoes, stewed cabbage, cracklings and even grated pumpkin.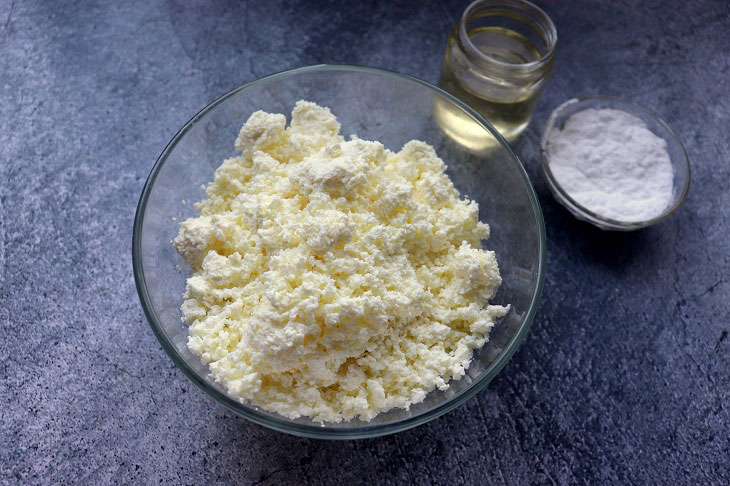 4. Divide the rested dough into 3-4 parts, roll up round buns.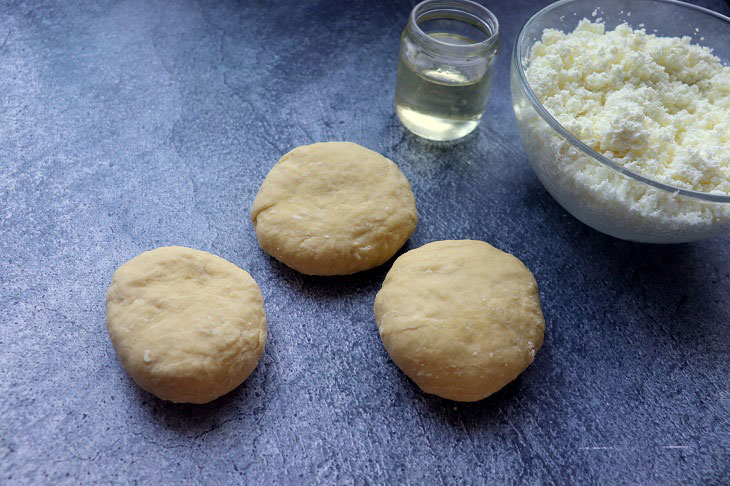 5. Pour odorless vegetable oil into a bowl. Roll each bun into a small cake and dip in oil, on one side and the other. The size of the cakes should not exceed the volume of the bowl with oil. Leave the cakes under the film for 10 minutes.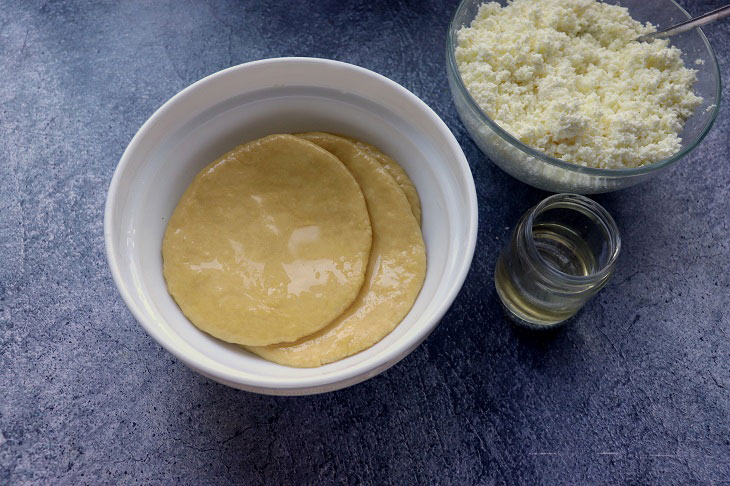 6. Turn on the oven to heat up to 180 degrees. Place the first piece of dough on the work surface and try to gently stretch it with your hands as thin as possible.
The dough for this pie is translucent in the light, and even if it breaks a little, it's not scary.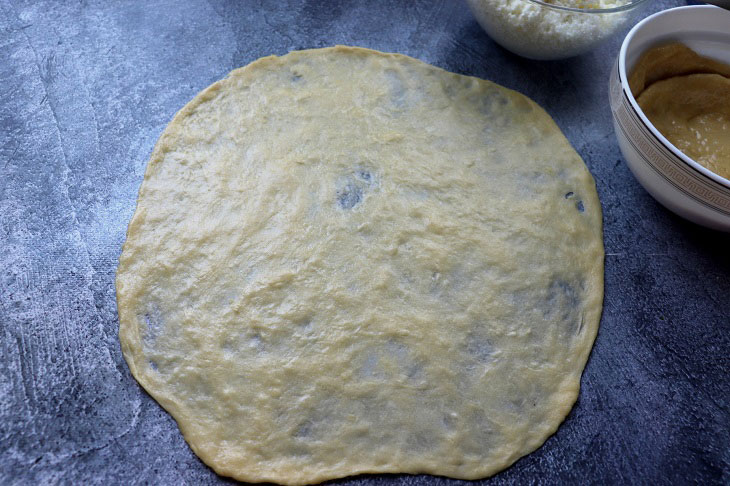 7. Spread the curd over the surface of the dough.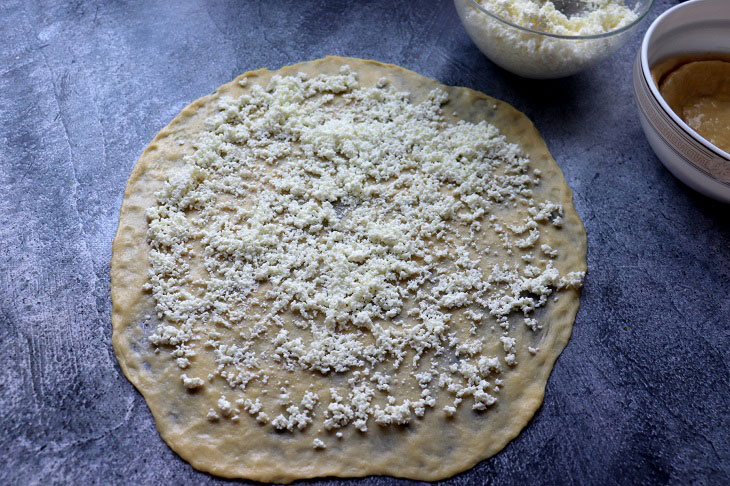 8. Twist the dough with the filling with a tourniquet and lay it in a circle in a form with sides.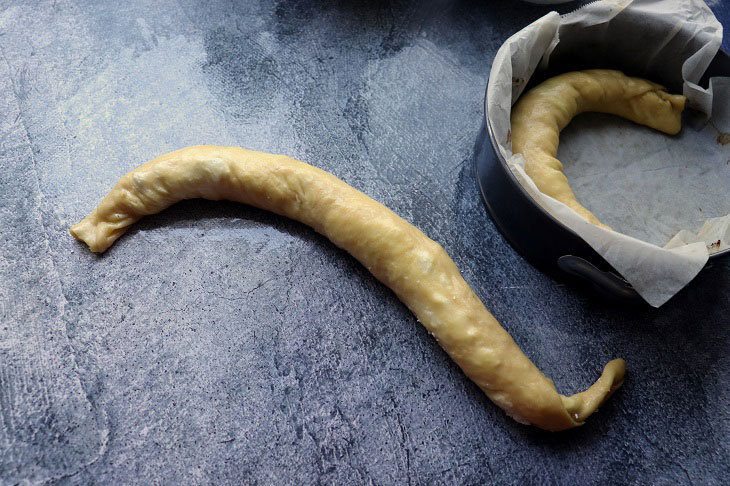 9. The cake is made in one layer. In a bowl, mix sour cream and two chicken eggs.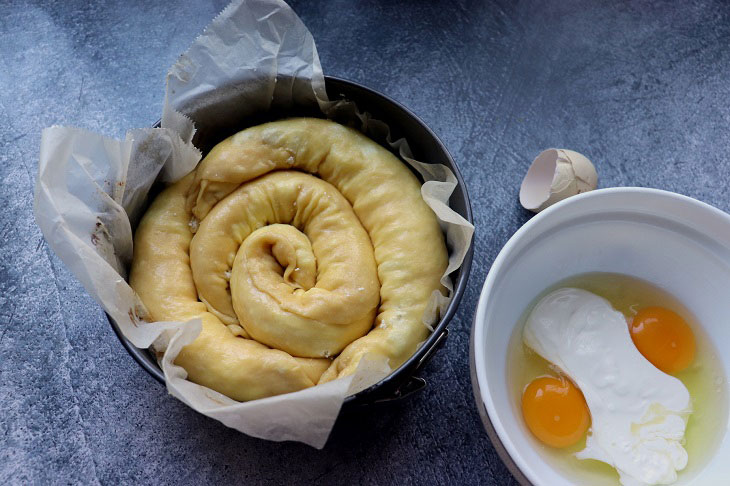 10. Add sour cream filling to the pie mold and place in a preheated oven for 20-30 minutes.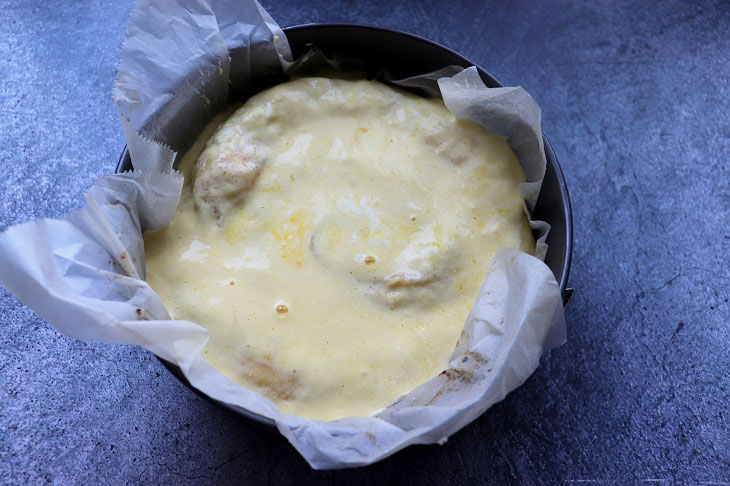 11. The finished Bannitsa pie turns out to be very fragrant and ruddy, let it cool a little, 15-20 minutes.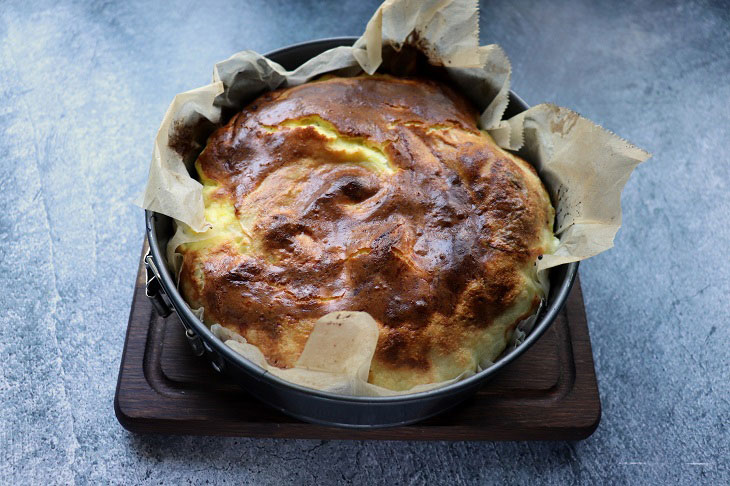 Serve Bannitsa warm or cold as a snack or as a main course.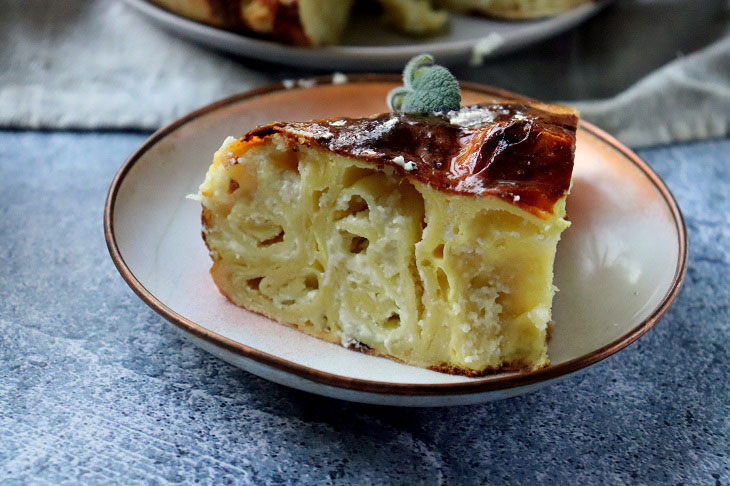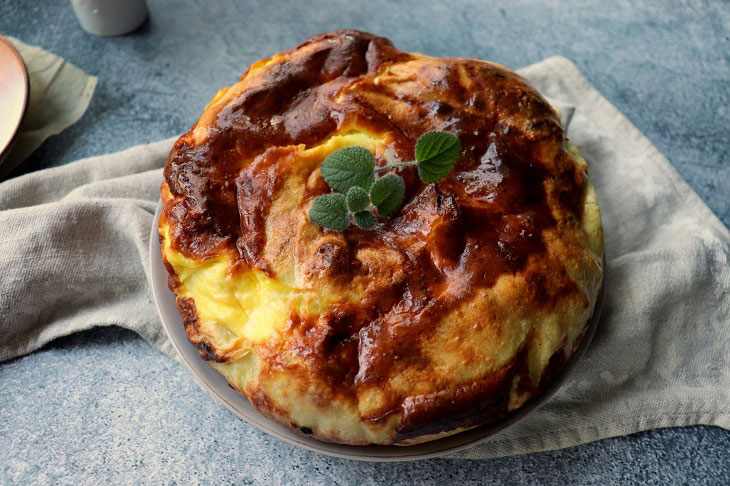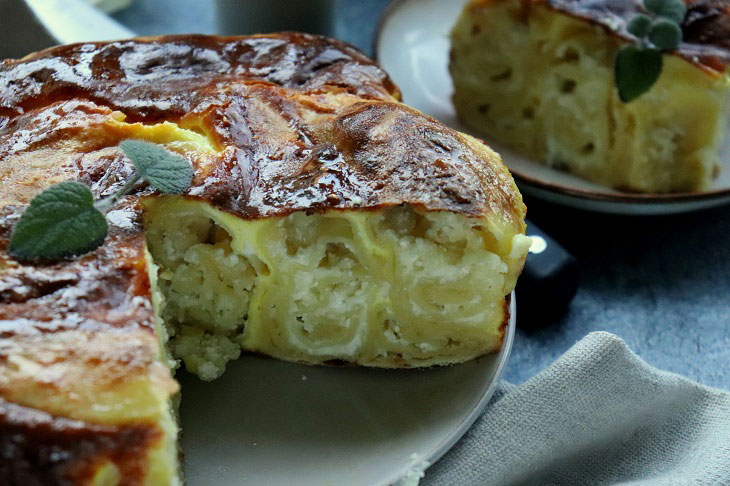 Bon appetit!