We bring to your attention a juicy meat pie today. It makes a hearty meal for the whole family. Easy-to-knead dough and meat fillings will not take you much time for the whole process, and the result will pleasantly surprise you.
Ingredients:
Kefir or drinking yogurt – 250 ml.
Chicken eggs – 3 pcs.
Wheat flour – 280 g.
Salt – to taste.
Sugar – 1 tsp
Baking powder – 1 tsp
Minced meat – 300 g.
Onions – 1-2 pcs.
Garlic – to taste.
A mixture of spices for meat – 1 tsp.
Berry sauce – optional.
Vegetable oil – as needed.
Sour cream – to taste.
Black sesame seeds for powder – a pinch.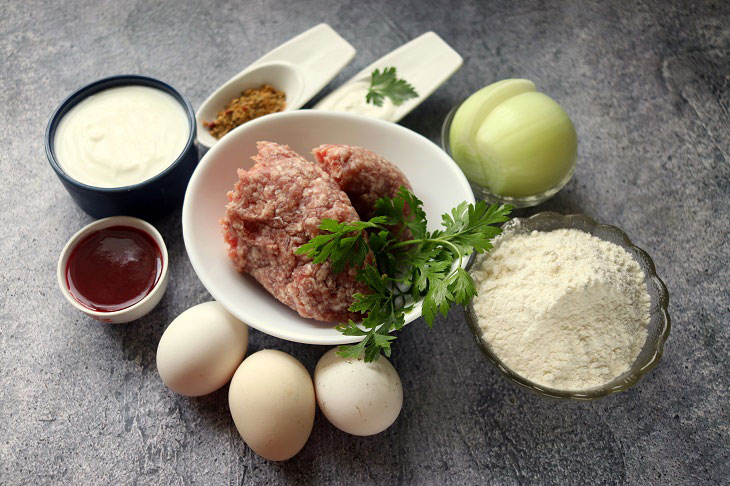 How to cook:
1. Prepare the pie dough. Pour kefir or drinking yogurt without additives into a deep container. So that the dough does not turn out fresh, add salt and sugar to kefir. Crack three eggs into the dough.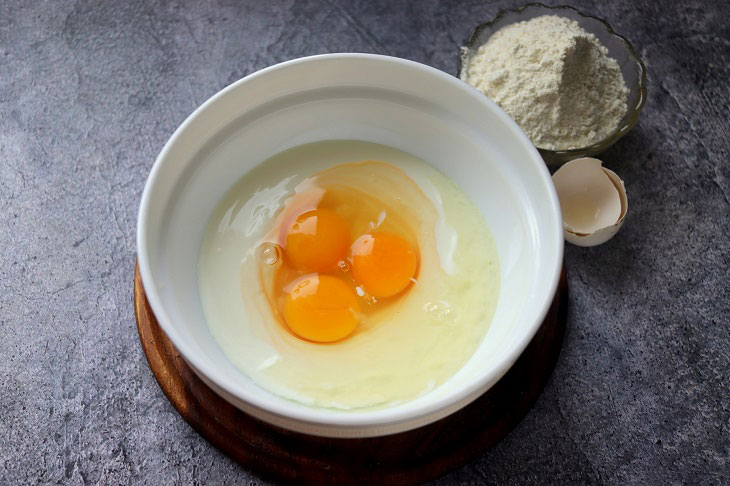 2. Stir the dough thoroughly with a whisk or just a fork, gradually add wheat flour. Add baking powder or baking soda (0.5 tsp) to the dough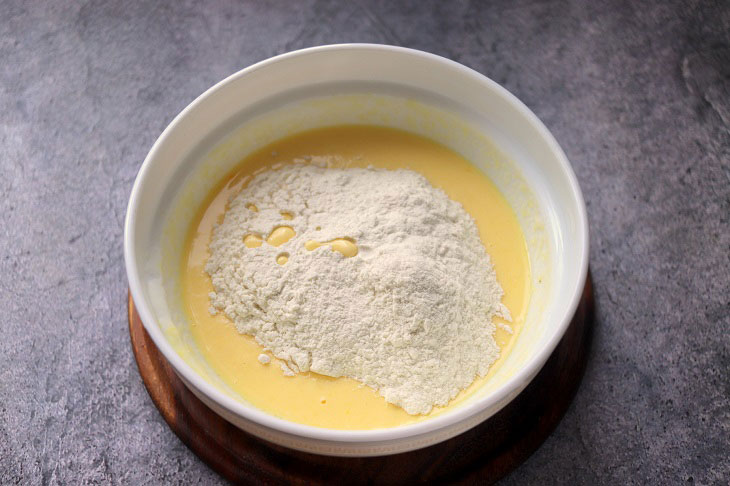 3. Set aside the finished dough. Turn on the oven to heat up to 180 degrees.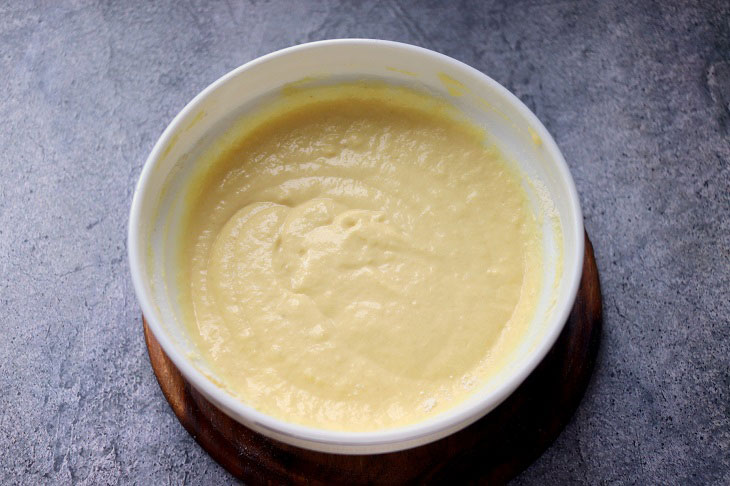 4. Prepare the filling for the pie. Take fresh minced meat. It can be any meat (chicken, pork or beef).
You can buy minced meat, or grind meat in a meat grinder at home.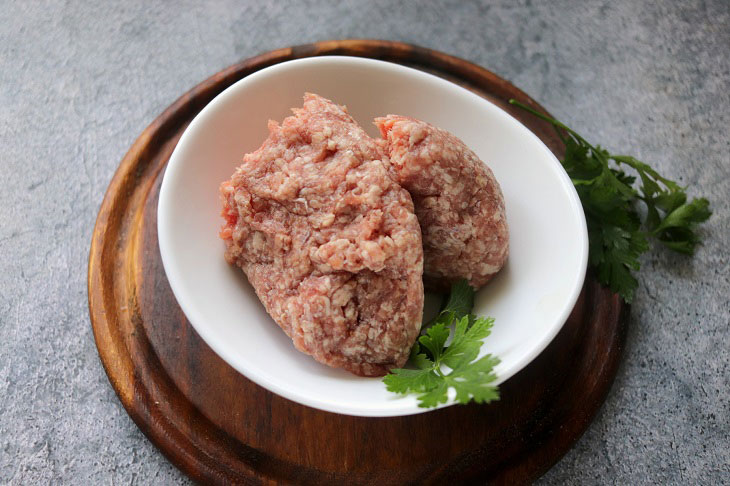 5. Onions will add juiciness to the jellied pie. Take one large onion, peel and beat it in a blender to the state of gruel. Combine minced meat and onion mass in one bowl, add meat spice mixture, garlic and salt to taste. Mix the pie filling.
If desired, you can add a few tablespoons of berry sauce or ketchup to the filling.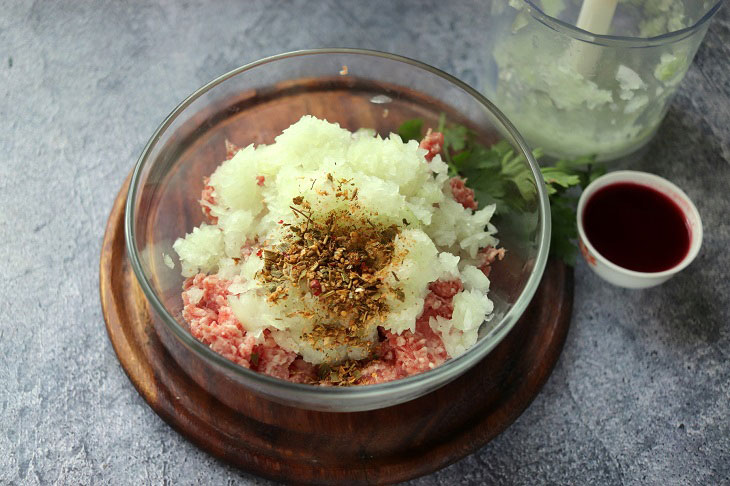 6. Cover a square or round shape with high sides with parchment, grease with vegetable oil. Send half of the dough from the total mass to the form.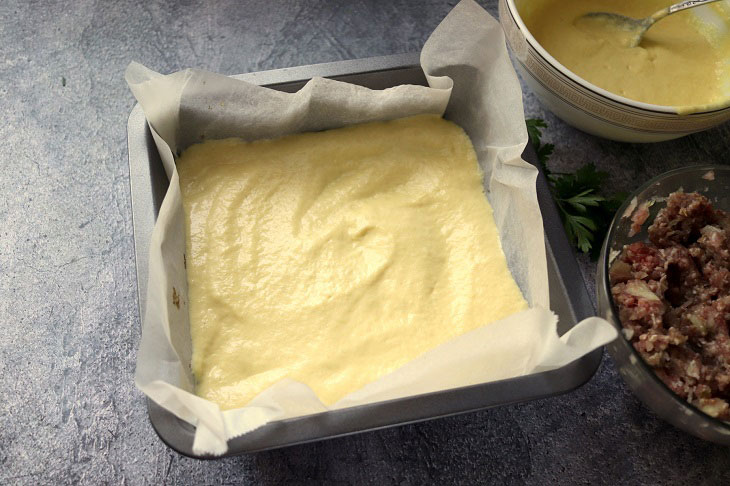 7. Distribute the minced meat filling over the dough.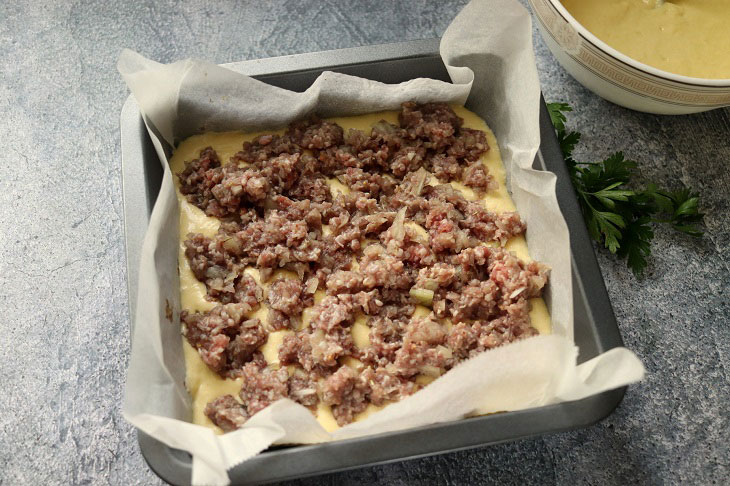 8. Pour the rest of the batter into the mold and smooth it out with a spatula.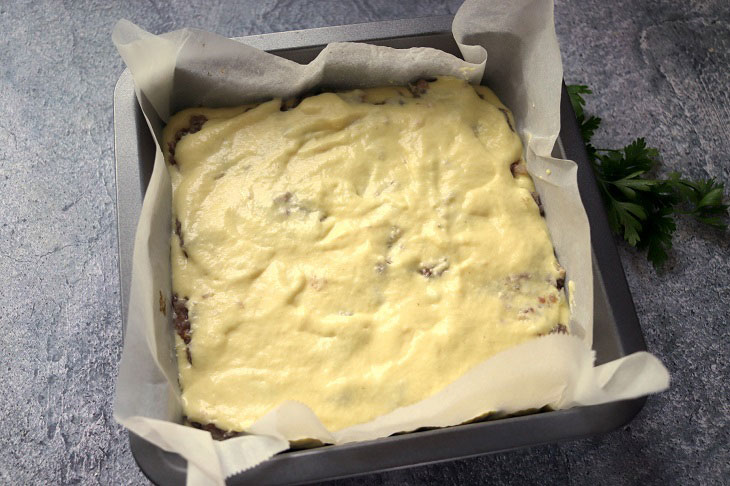 9. Brush the surface of the pie with sour cream if desired and sprinkle with black sesame seeds.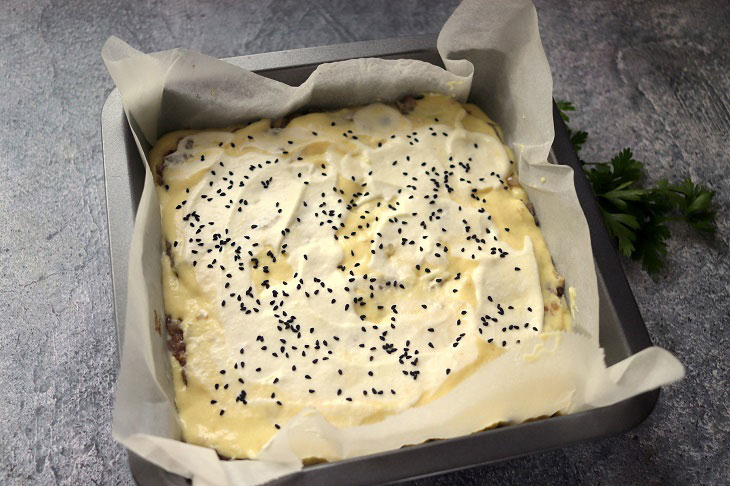 10. Bake the jellied pie for 30 minutes until done and golden brown.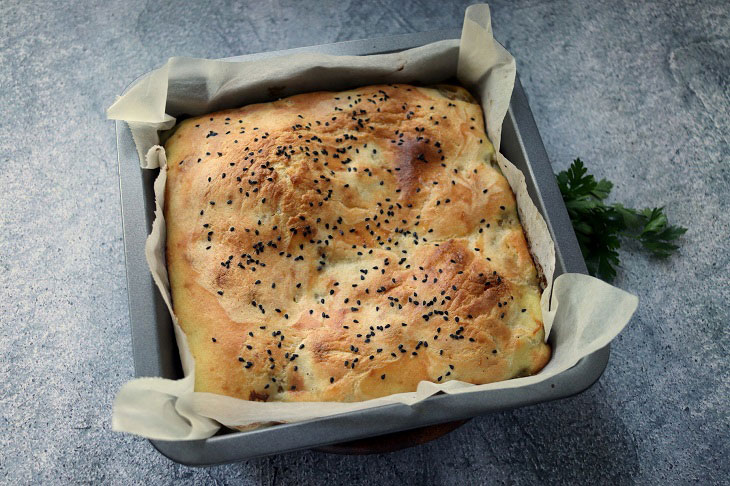 Serve the finished pie warm or cold with sour cream or other sauce to taste.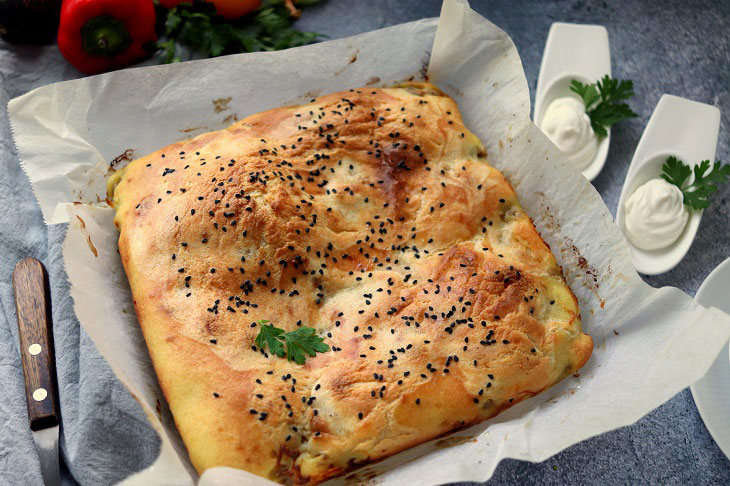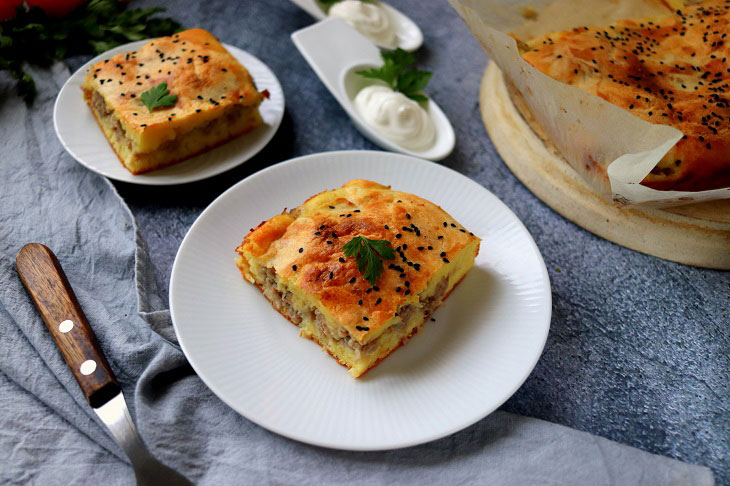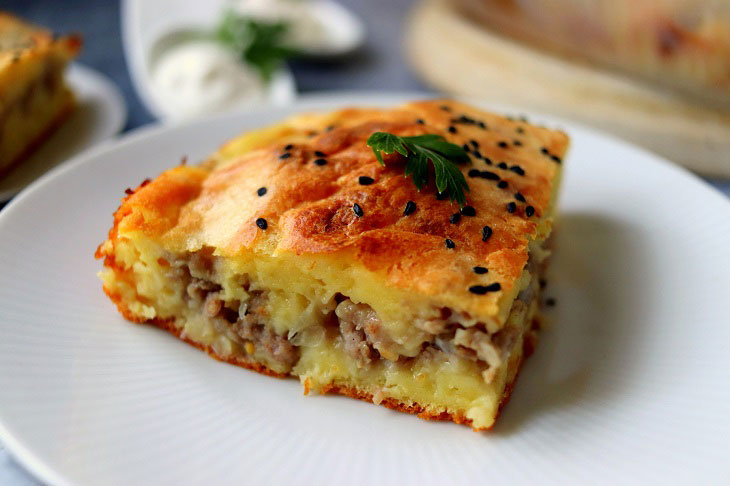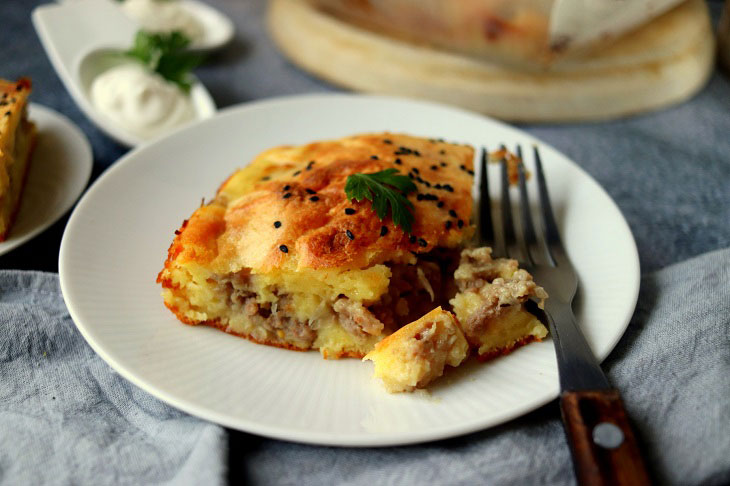 Bon appetit!