Khrustik salad with crab sticks is incredibly easy and quick to prepare. In addition, it consists of products that you can easily buy at any grocery store.
The basis of the salad is tender crab sticks. The neutral taste of the sticks is perfectly set off by spicy garlic and fragrant lemon. Boiled eggs and hard cheese make the dish hearty and appetizing. And the crunchy component is small rye crackers. The simplest dressing is mayonnaise.
Salad "Khrustik" with crab sticks can be served both on the festive table and for everyday lunch or dinner.
Ingredients:
Black bread – 200 g.
Crab sticks (crab meat) – 250 g.
Hard cheese – 150 g (can be replaced with processed cheese – 2 pcs.).
Egg – 2 pcs.
Lemon – 1 pc.
Garlic – 3-4 cloves.
Mayonnaise – 100-120 g.
Salt – to taste.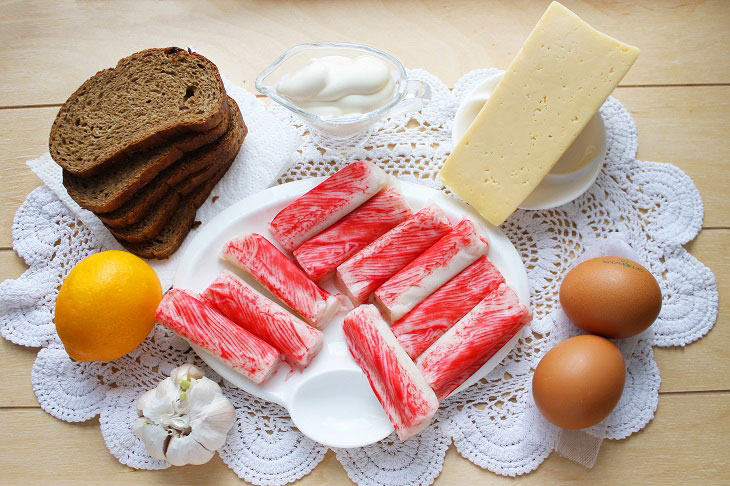 Cooking time: 40 minutes. Servings Per Container: 3.
Cooking:
1. Defrost crab sticks by removing them from the refrigerator in advance.
Boil hard-boiled eggs – 10 minutes from the moment of boiling. Then put them in cold water for a few minutes, then clean them.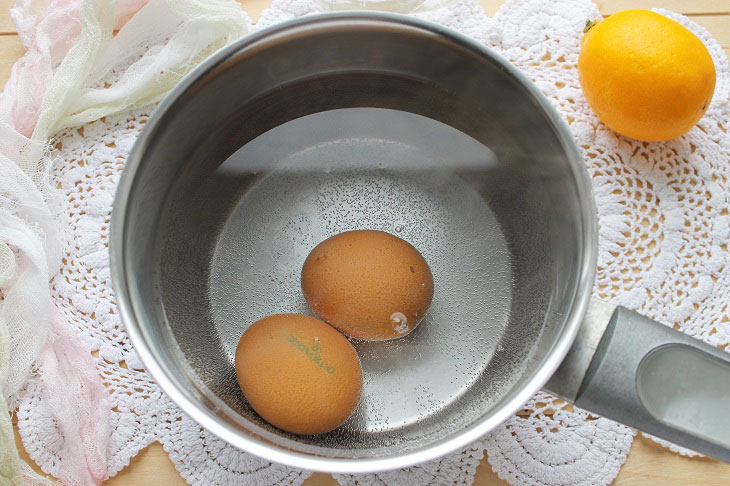 2. Cut black bread into cubes with a side of about 1 cm.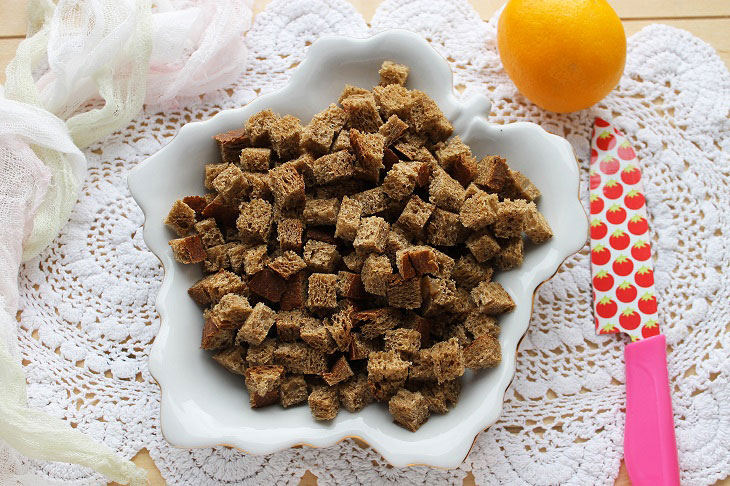 3. Toast the bread in a dry frying pan.
You can speed up the preparation of the salad if you use store-bought rye croutons with cheese or garlic flavor.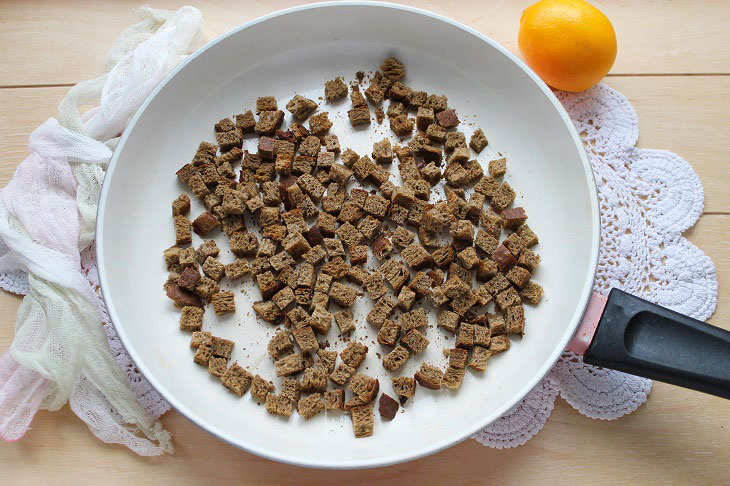 4. Cut eggs, crab sticks and cheese into small cubes.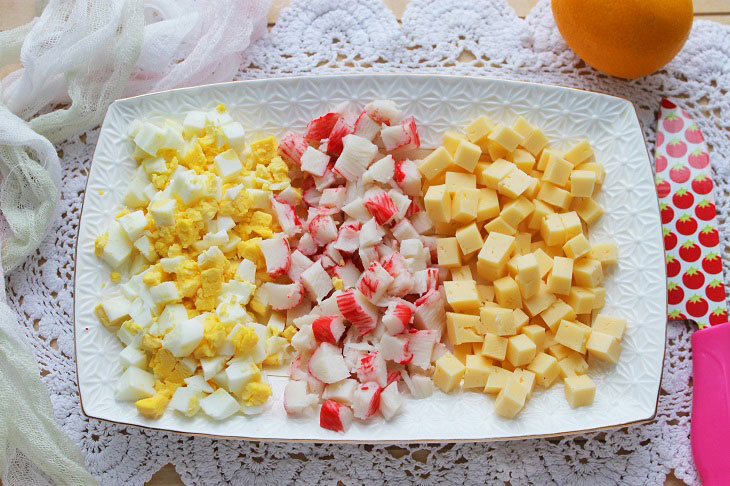 5. Wash the lemon well with hot water to remove the waxy coating that is usually applied to citrus fruits to increase their shelf life. Cut the lemon in half.
Cut one half of a lemon into small cubes with the peel.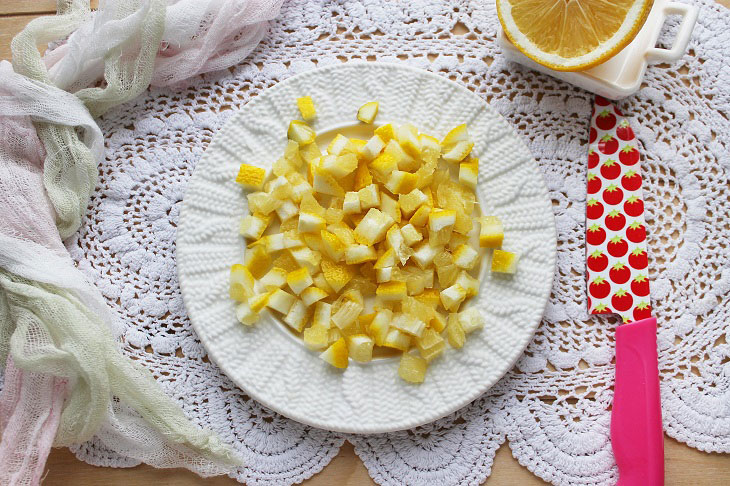 6. Peel and finely chop the garlic cloves. However, you can skip the garlic through the press.
The taste of the salad will become less spicy if you reduce the amount of garlic to 2 cloves.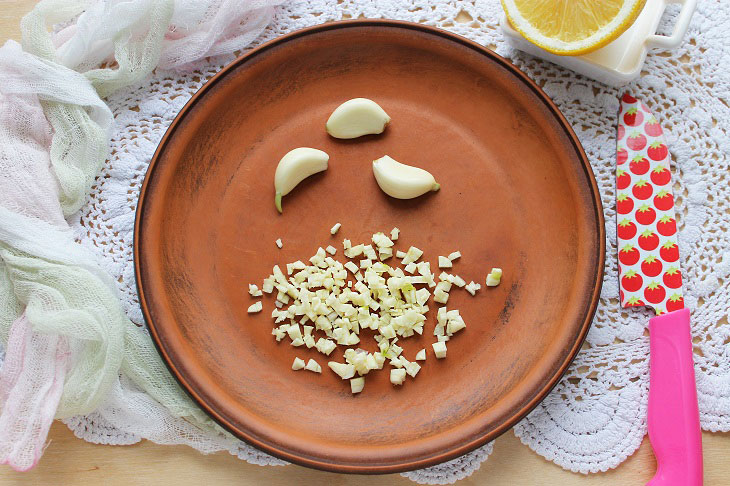 7. Place croutons, crab sticks, cheese, eggs, lemon and garlic in a salad bowl. Salt to taste.
The taste of the salad will be different if you replace the lemon with olives or pitted olives. They will need 10-15 pieces.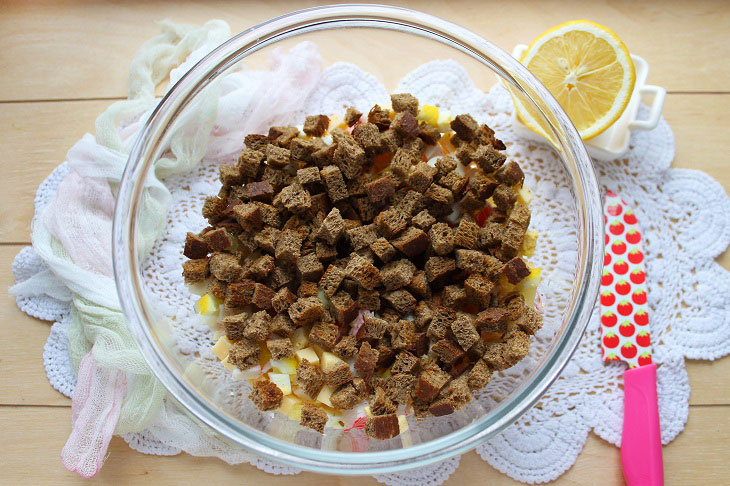 8. Add mayonnaise.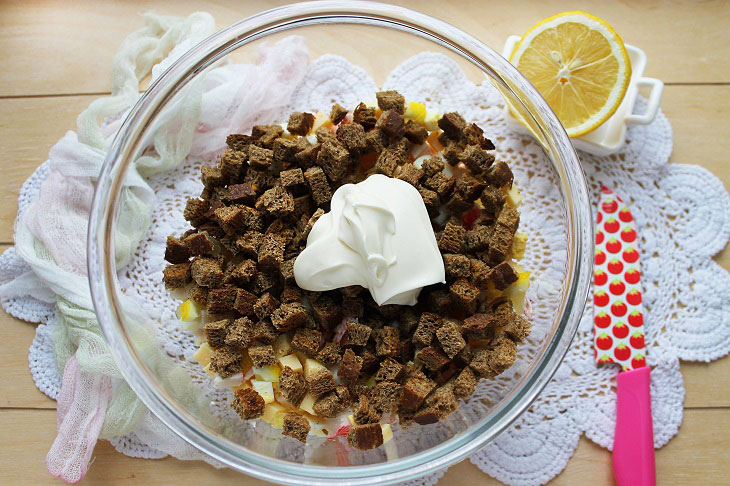 9. Mix thoroughly and refrigerate for 30 minutes.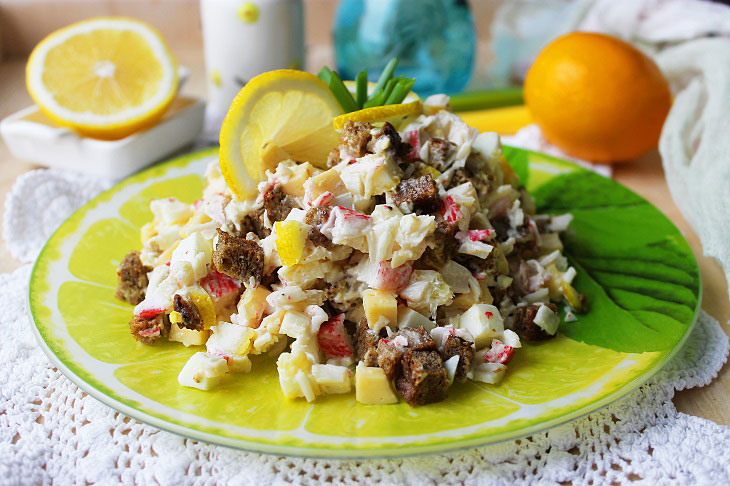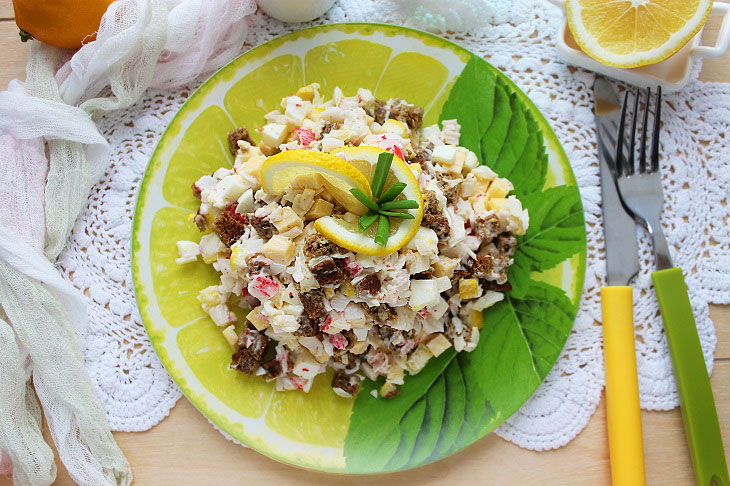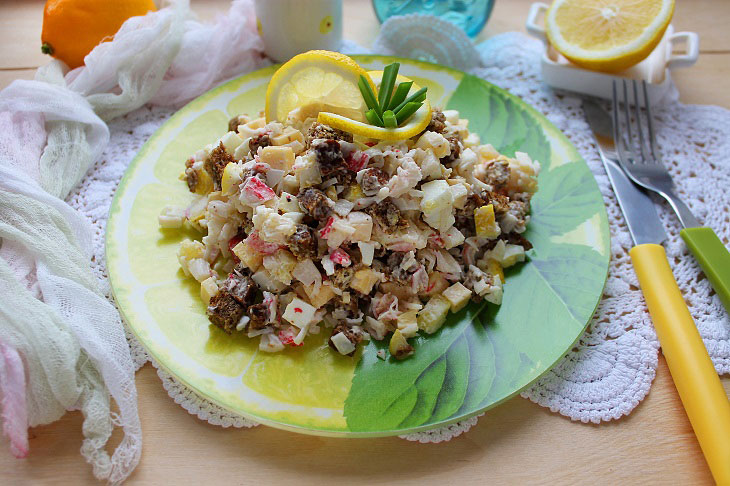 Enjoy your meal!