It is useful to know how to cook Korean-style carrots in 30 minutes, since this appetizer is not only good on its own, but it can also become an ingredient for other, more complex dishes. These can be salads, multi-component snacks with meat, mushrooms, vegetables, as well as vegetable side dishes. This recipe is basic, you can add onions, walnuts or any other nuts, herbs, beets or even celery root to it.
Ingredients:
Carrots – 600 g.
Salt – 1/5 tsp.
Sugar – 1 tsp (under the knife).
Garlic – 2-3 cloves.
Vegetable oil – 3 tbsp. l.
Vinegar 9% table – 2 tsp.
Ground black pepper – 1/3 tsp
Ground coriander – 1/3 tsp
How to cook:
1. For the convenience of preparing snacks, use strong carrots, not sluggish. Otherwise, you will not have to rub it, but cut it. A vegetable peeler, which needs to remove the top layer from the vegetable, will greatly simplify life. Then wash the carrots.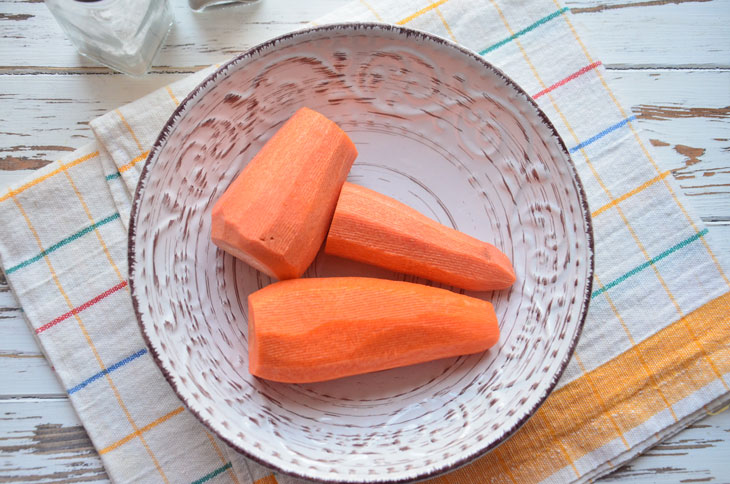 2. It is also advisable to use a special grater. With it, grate the vegetables into thin strips of medium length. Place in a deep container.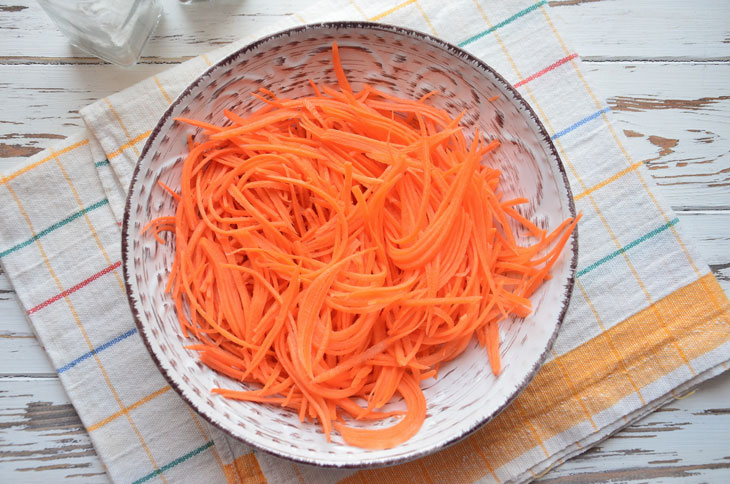 3. Add salt and sugar. A little more sugar can be added to fresher carrots.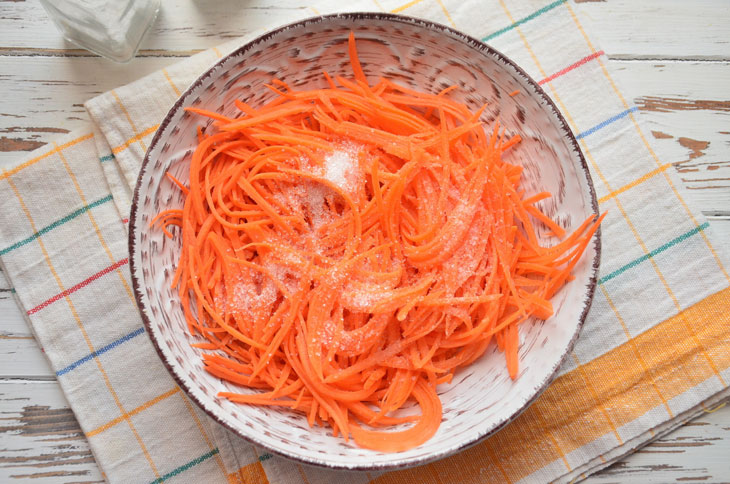 4. Add spices – often use black, allspice ground pepper. An invariable attribute is ground coriander, which is always present even in ready-made sets of spices for Korean snacks.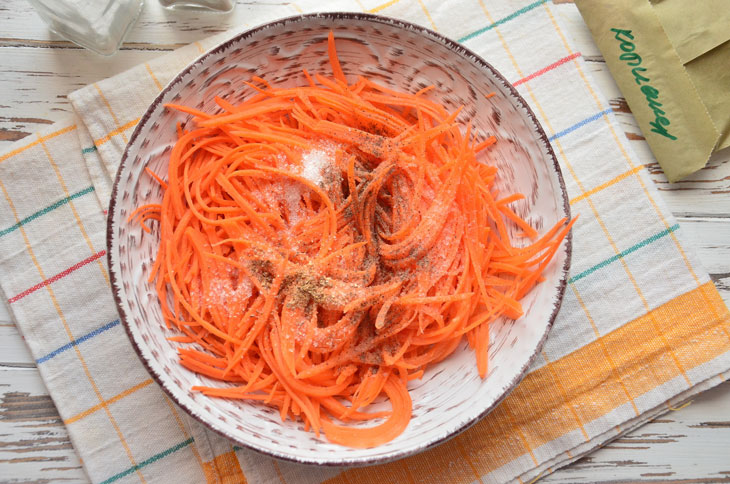 5. Remember the carrots well with your hands, while mixing it with spices. Add peeled and minced garlic.
6. Pour table 9% vinegar and vegetable oil without a bright taste and smell into a bowl. Stir.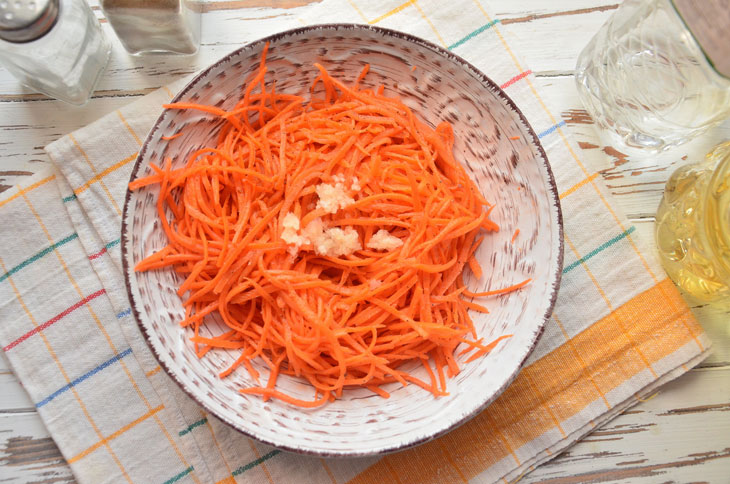 You can immediately serve part of the carrots on the table or add to the salad, and cover the rest with a lid and send it to the cold to infuse.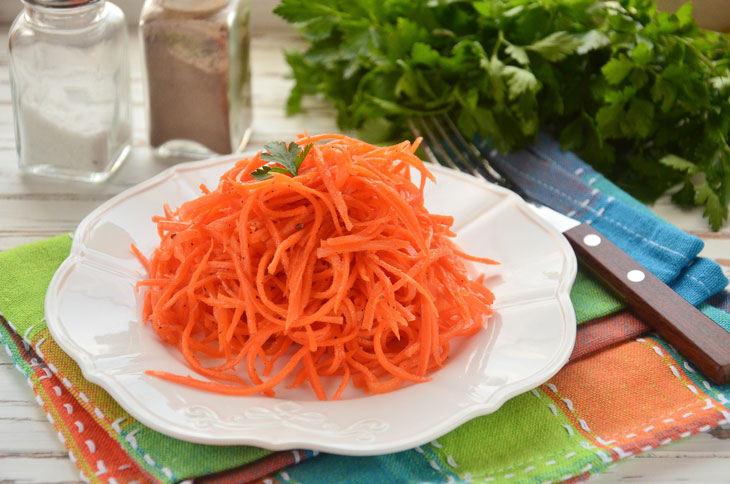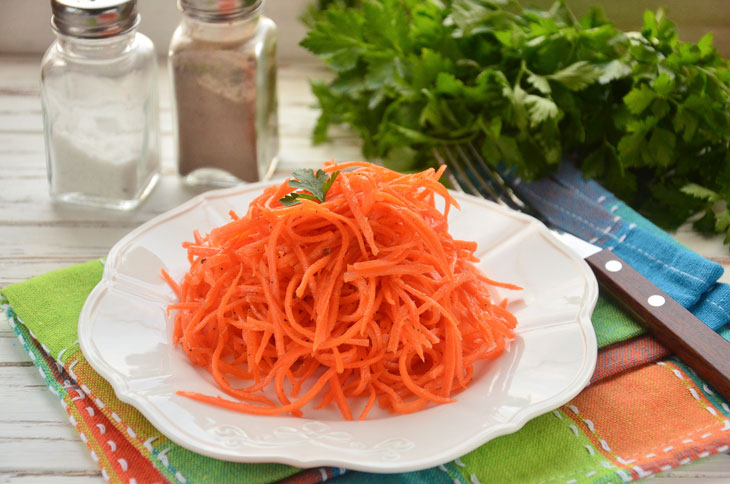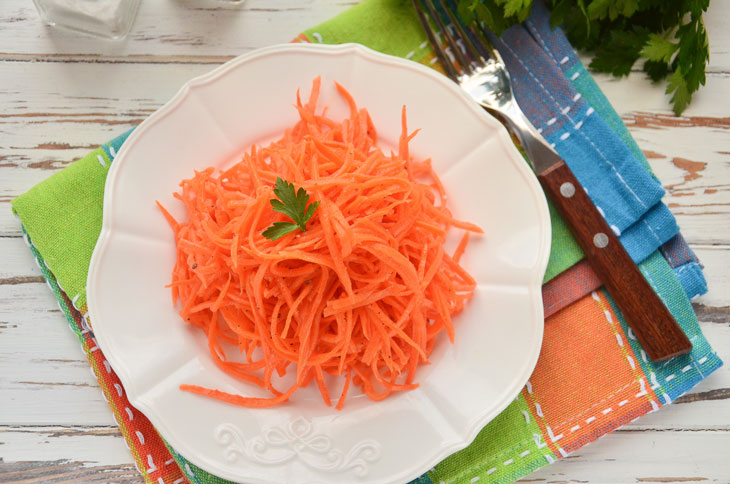 Enjoy your meal!