Lakomka fish in the oven is an amazing fish dish that always turns out beautiful in appearance and very tasty. That is why, you can safely make it even on the festive table and have no doubt that some of the guests will not like it. Also, such fish can be included in the diet of those people who are used to eating low-calorie meals.
When choosing a fish, it is better to give preference to the one that you like the most. For example, it can be not only hake, as in this recipe, but also pollock or pink salmon in general. From vegetables, you must definitely stop the choice on onions, fresh tomatoes and carrots. It is they who perfectly complement each other, and the fish turns out to be more original in taste if it is served at the table along with vegetables. And yet, since the onion is laid out on the bottom of the form, the fish does not stick to it at all, so it is very convenient to serve it to the table later.
Ingredients:
Hake or any other fish – 1-2 pcs.
Tomato – 0.5 pcs.
Onion – 1 pc.
Fresh carrots – 1 pc.
Hard cheese – 30-40 g.
Salt – to taste.
Ground black pepper (this ingredient is optional) – 2 pinches.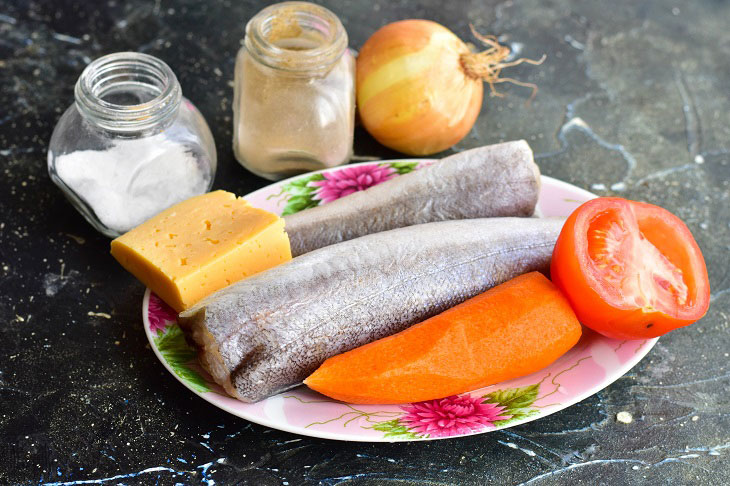 How to cook:
1. Peel the onion and cut it into cubes or half rings. Put it in a baking dish, you can grease it with vegetable oil using a regular silicone brush for this.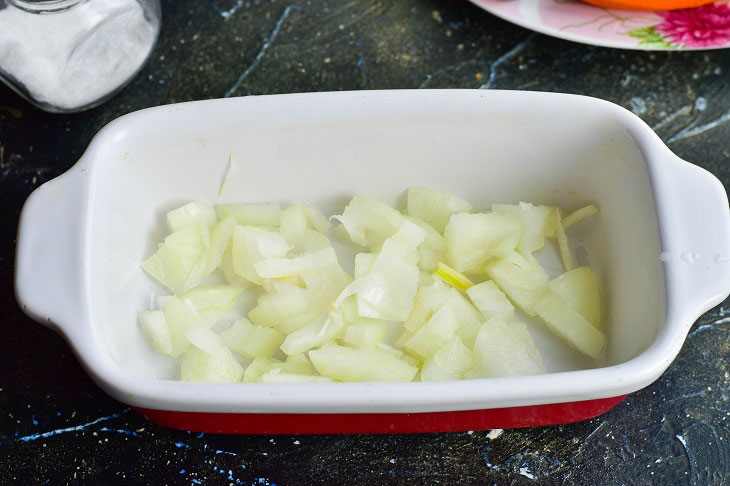 2. Then also peel the carrots, chop them in a way convenient for you. Lay on top of the onion.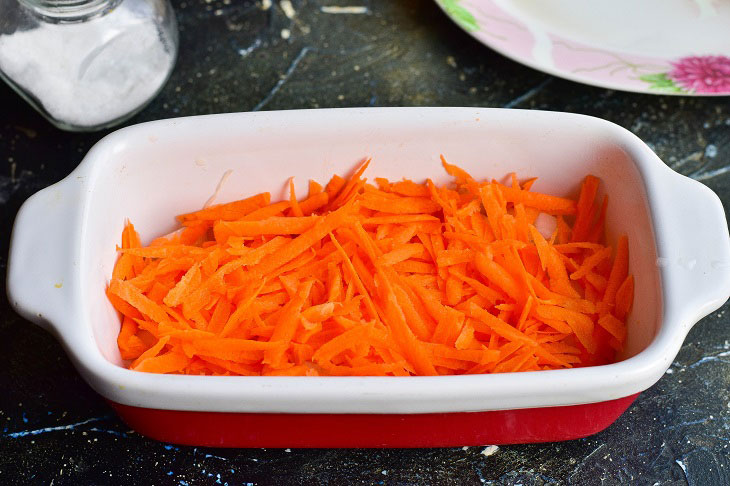 3. Clean the fish from scales using a special knife for this. Wash it very carefully, cut into pieces. Lay them on top of the vegetables.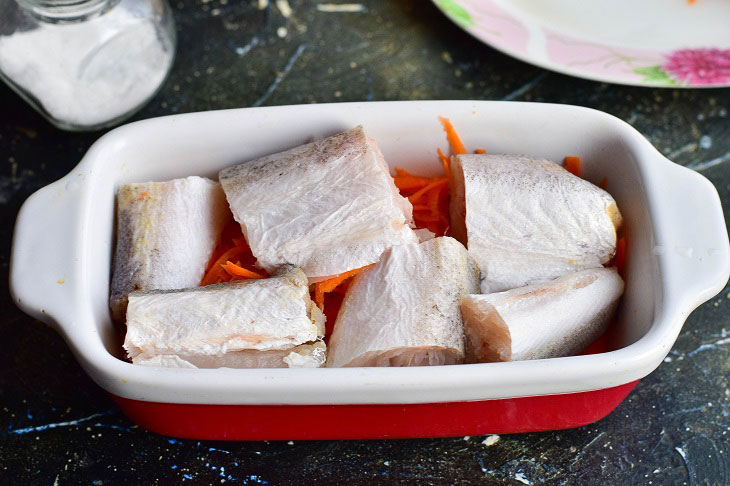 4. Salt and pepper.
Feel free to add your favorite fish spices if you like.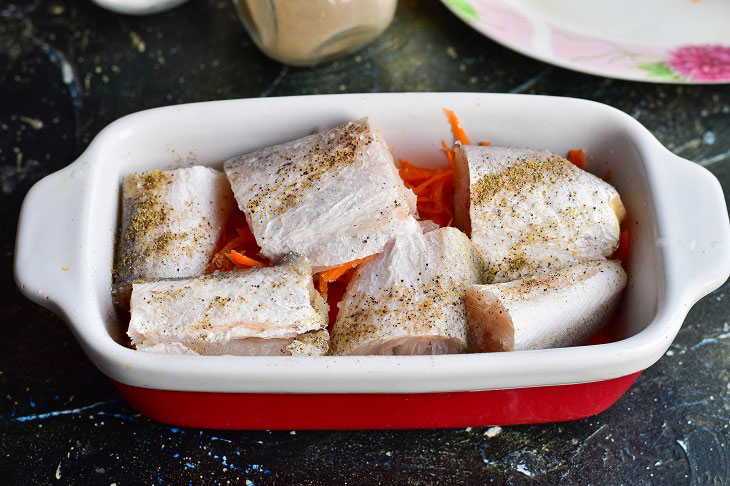 5. Now cut a fresh tomato into half rings. Put it on the fish.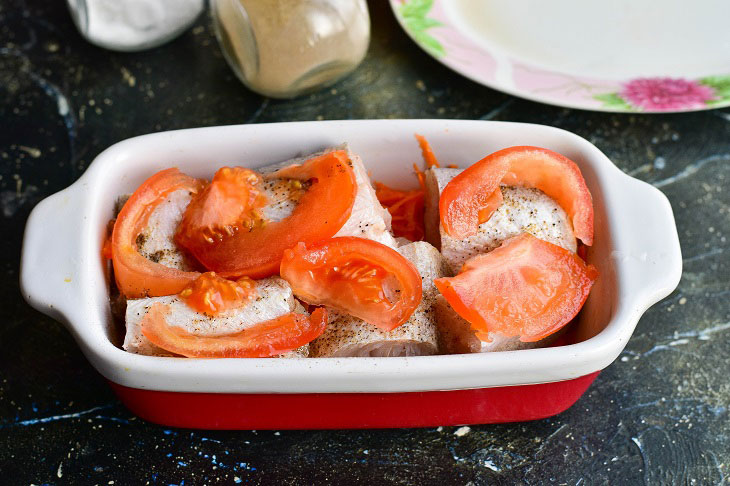 6. Finally, lay out the cheese, which you grate.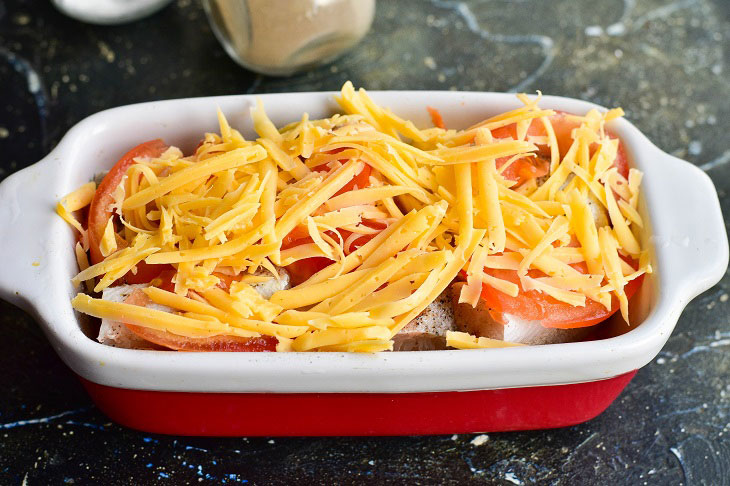 7. Send the fish to an oven preheated to 190 degrees for 30-40 minutes. By the way, hard cheese can be safely added 2 minutes before it is ready. The very same form, if there is a desire, should be covered with food foil, but even without it, the fish will be well baked.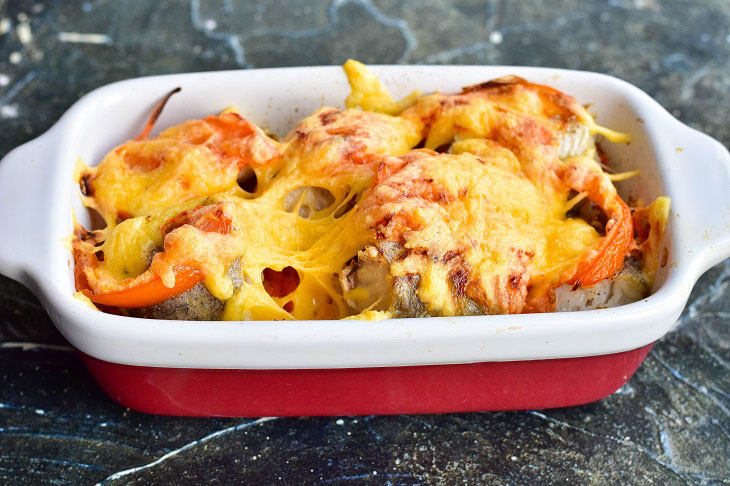 Here is such a fish "Lakomka" came out!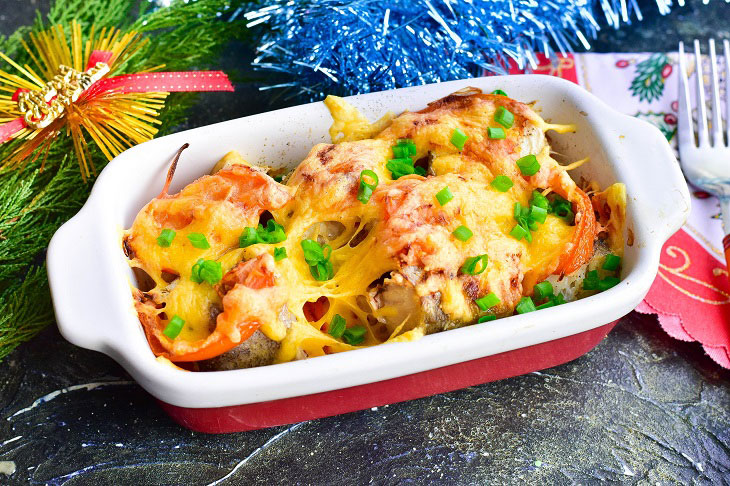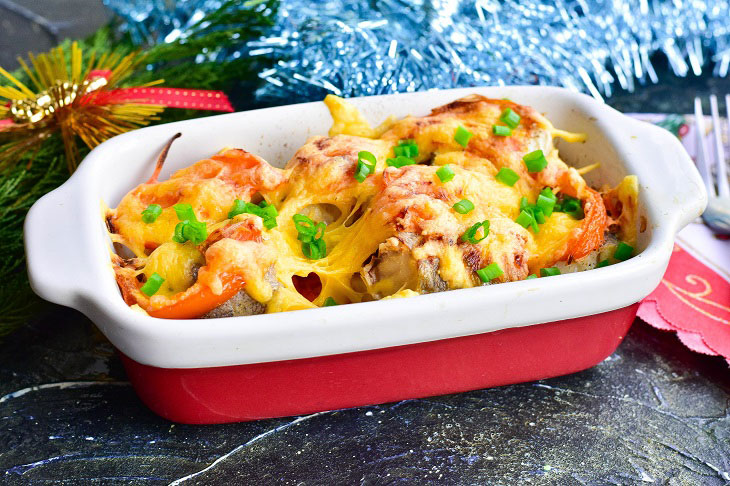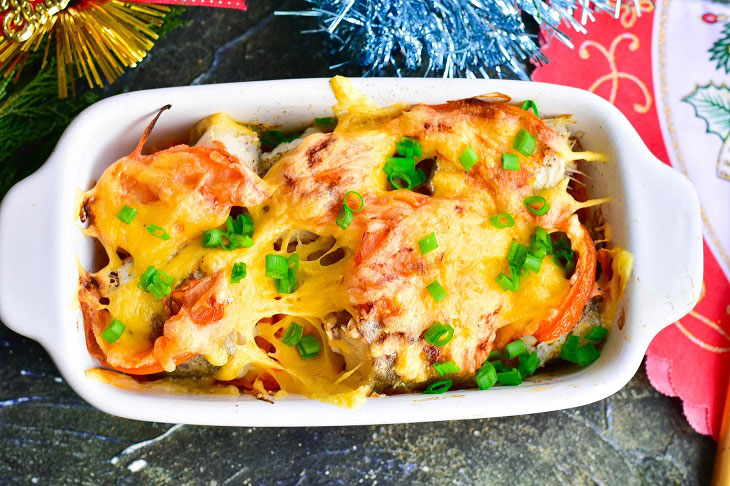 Bon appetit!