If you are planning a holiday or you just want to treat your loved ones to a delicious dish, prepare a hearty pita roll with Korean carrots. This is a cold appetizer that is prepared in minutes and will complement any festive table, homemade lunch, dinner, picnic. The cooking technology is quite simple and does not require much time and expensive products.
Ingredients:
Lavash – 1 pc.
Carrots in Korean – 200 g.
Processed cheese "Yantar" – 100 g.
Processed cheese – 100 g.
Capelin caviar – 150 g.
Mayonnaise – 1.5-2 tbsp. l.
Salt – to taste.
Ground black pepper – to taste.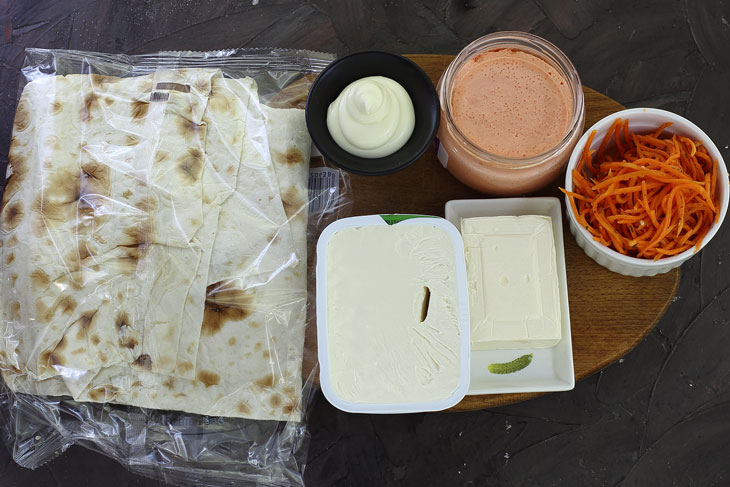 Cooking time: 30 minutes. Servings Per Container: 6.
Cooking:
1. For cooking, take two types of processed cheese. One soft type "amber", the second in briquettes is more dense. Grind the second version of the cheese on a grater. Combine two types of cheese in one bowl.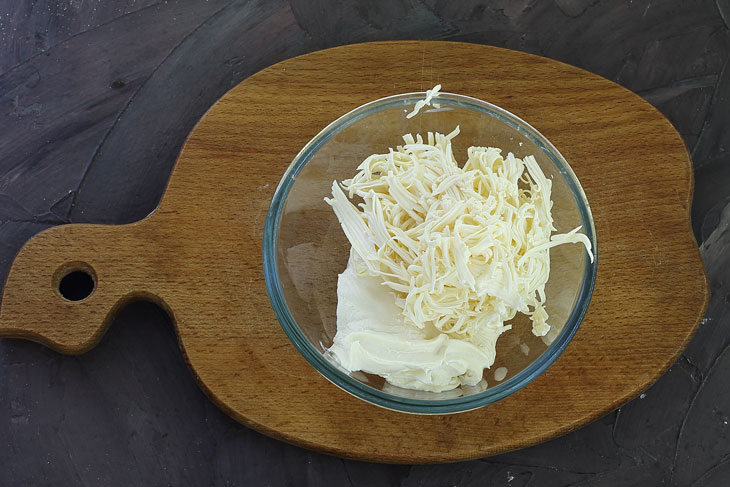 2. Add capelin caviar, which can be bought at any supermarket.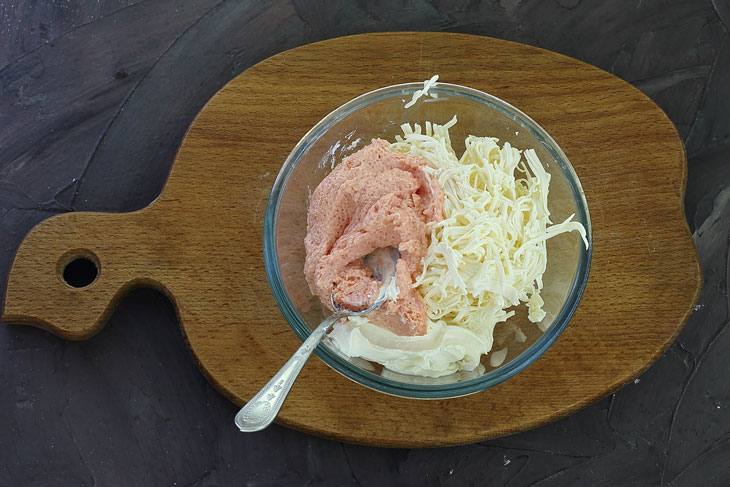 3. Season with ground black pepper and, if necessary, salt. Add some mayonnaise. Stir until a homogeneous smooth mass without lumps is formed. Taste and, if necessary, adjust to your liking by adding certain spices.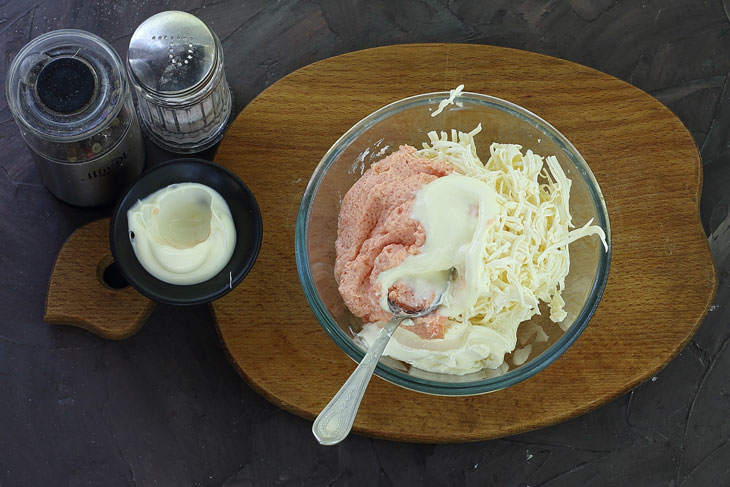 4. Spread a rectangular layer of pita bread on a kitchen board. Lay out the cheese mass and spread with a spoon in a thin layer over the entire layer.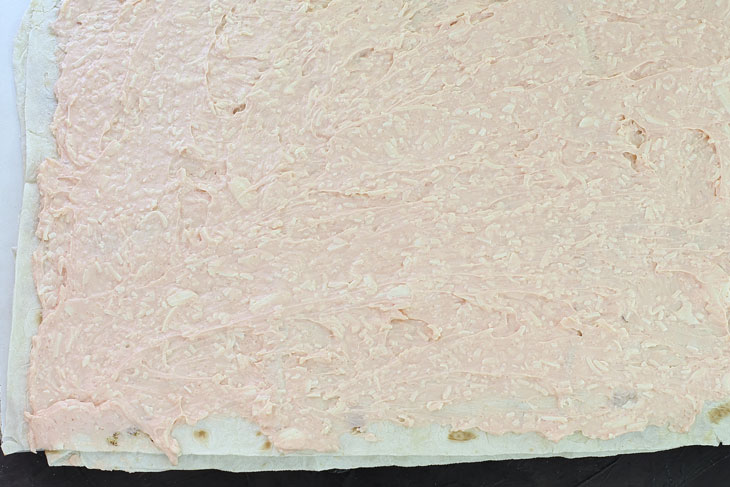 5. Korean carrots can be cooked at home or bought at any supermarket. Keep in mind that homemade pickles are much tastier and healthier. Spread the carrots over the cheese layer.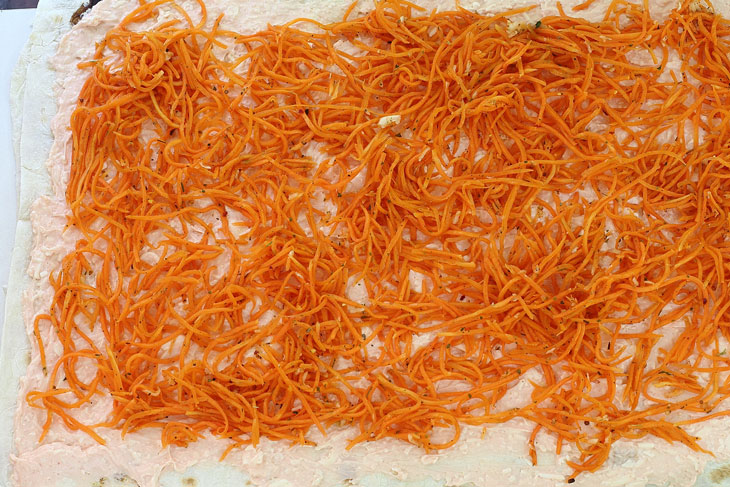 6. Gently, so as not to violate the integrity of the pita, roll into a roll along the wider side. You will get a long roll of pita bread. Wrap in foil and send to a cool place for 50-60 minutes. During this time, the pita bread will soak and become softer.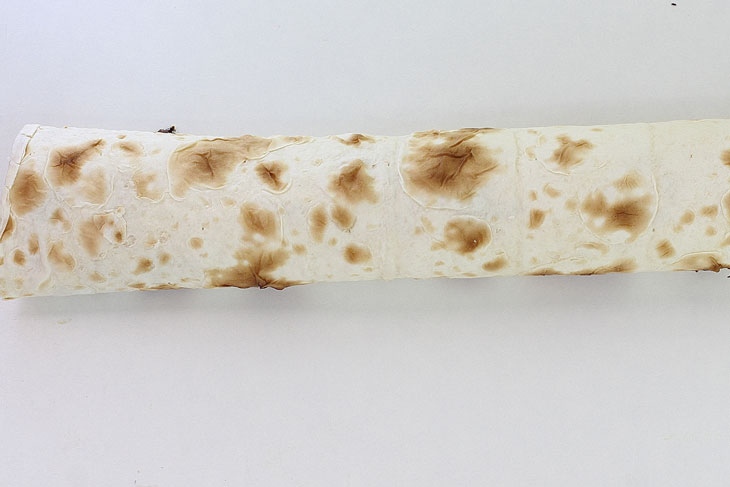 7. Before serving, cut into portions. Use a well-sharpened knife for cutting.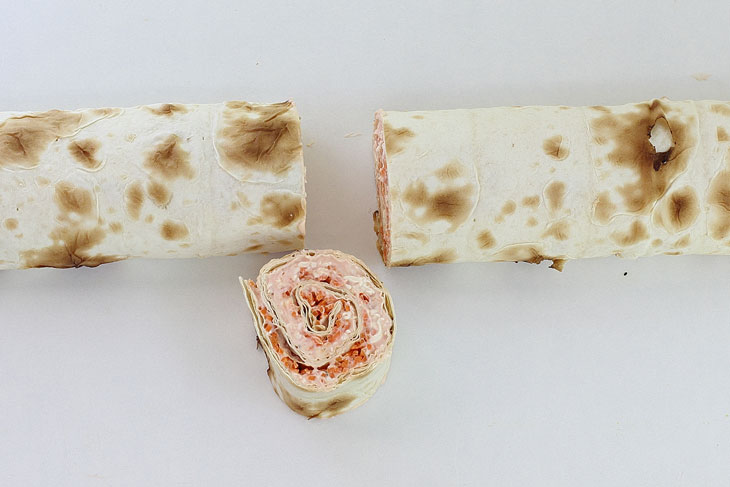 Lavash roll with Korean carrots is ready. Serve to the table, garnished with fresh herbs.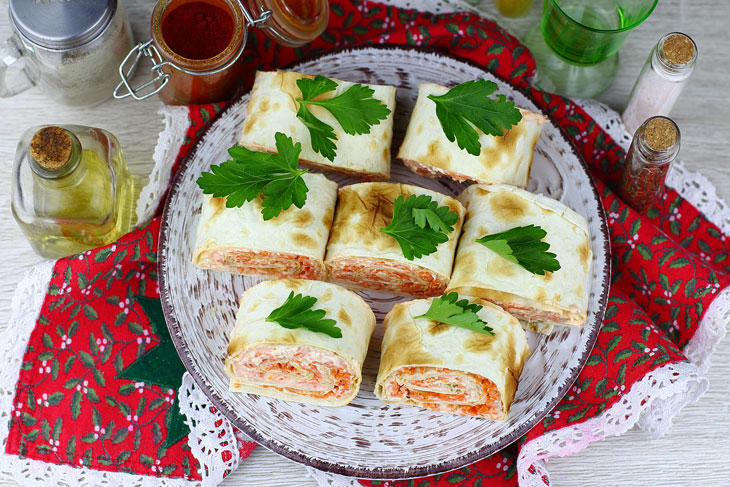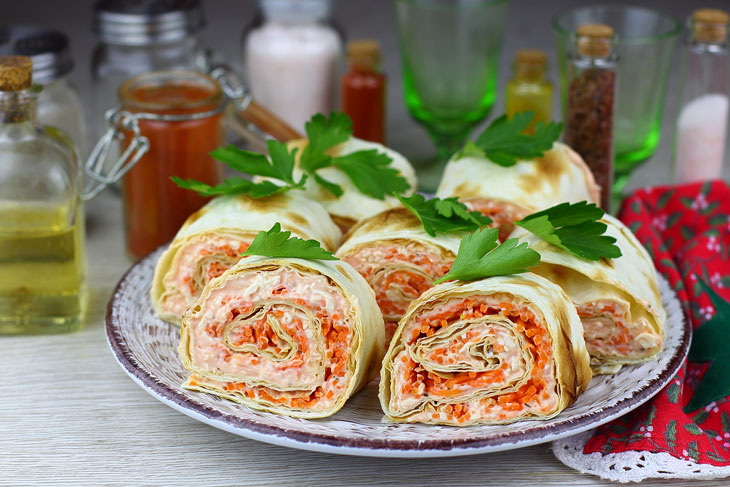 Enjoy your meal!