Homemade cabbage rolls are an integral part of the festive and everyday feast. The dish combines vegetables, minced meat and rice and is liked by almost every1. The classic version of cabbage rolls is quite laborious. We offer a simple recipe for lazy cabbage rolls, which do not differ in composition from the usual ones, and it will take much less time to prepare. Products are prepared in the form of cutlets, without a cabbage shell – finely chopped cabbage is added to the minced meat. The dish is perfect for a quick dinner or lunch.
We will use chicken as a meat component. For a vegetarian option, mushrooms will go. Instead of rice, you can use bulgur, buckwheat or corn grits. The sauce is prepared on the basis of sour cream, tomato or their mix. Use an egg to bind the minced meat.
Ingredients:
Minced chicken – 300 g.
Rice – 0.5 tbsp.
Carrots – 0.5 pcs.
Bulgarian pepper – 0.5 pcs.
Onion – 0.5 pcs.
Egg – 1 pc.
Tomato paste – 2 tbsp. l.
Sour cream – 2 tbsp. l.
Garlic – 1 clove.
Italian herbs – 1 tsp
Nutmeg – 1 tsp
Paprika – 1 tsp
Juniper – 5 peas.
Vegetable oil – 2 tbsp. l.
Salt, pepper – to taste.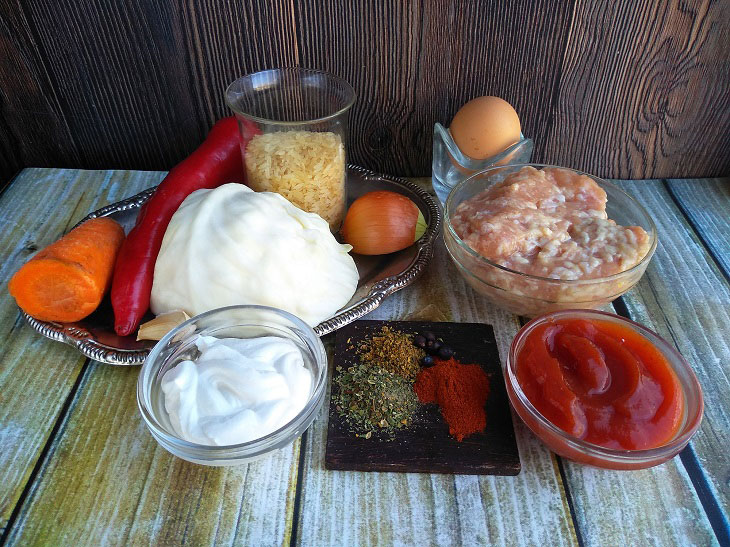 Cooking:
1. Grate carrots on a medium grater. Peel the onion from the husk, chop finely. Saute vegetables until transparent in vegetable oil.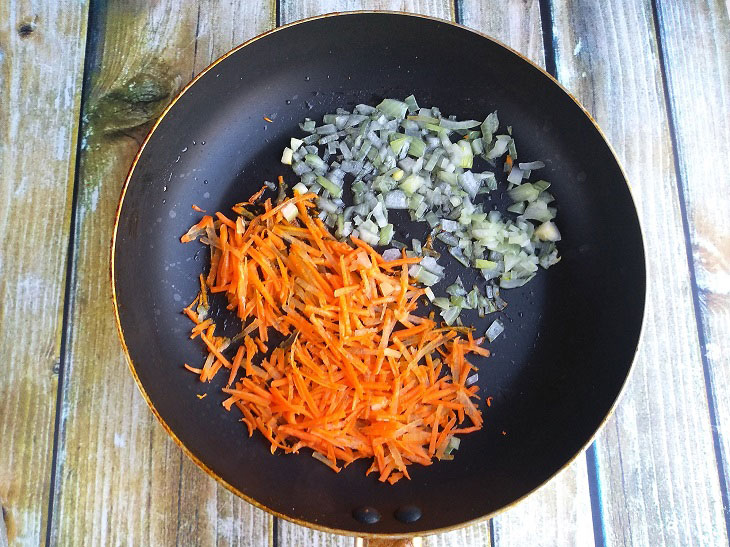 2. Finely chop the cabbage, put in a pan, cook until lightly browned.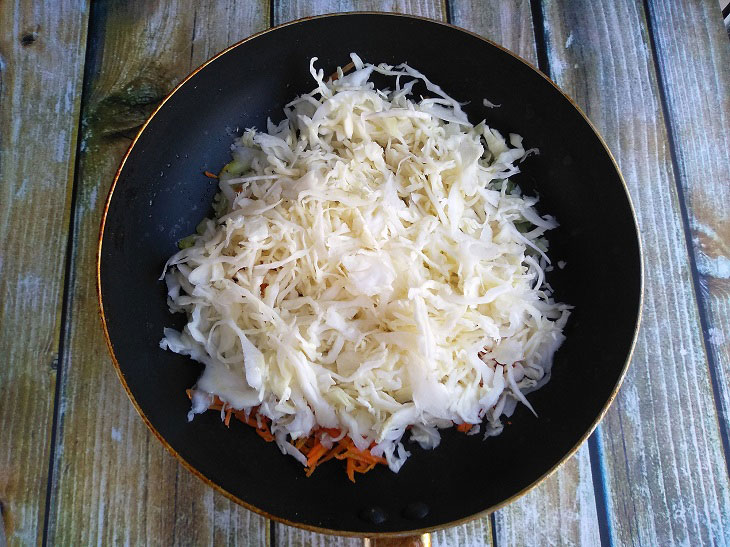 3. Add sweet peppers, peeled and pitted and finely chopped. Cover the pan with a lid, set the fire to minimum, and lightly simmer the vegetables in their own juice until soft.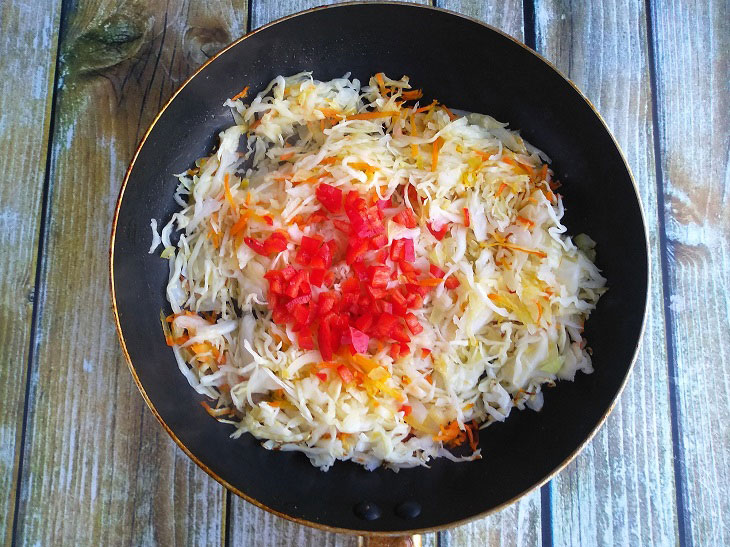 4. Boil rice until half cooked for 10 minutes, drain the water, cool. Put minced meat, rice and prepared vegetable mass in a mixing bowl.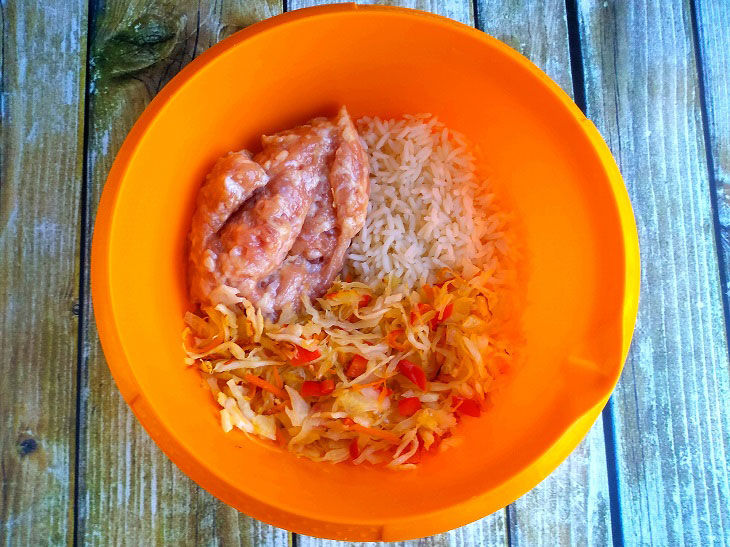 5. Add salt, pepper, spices.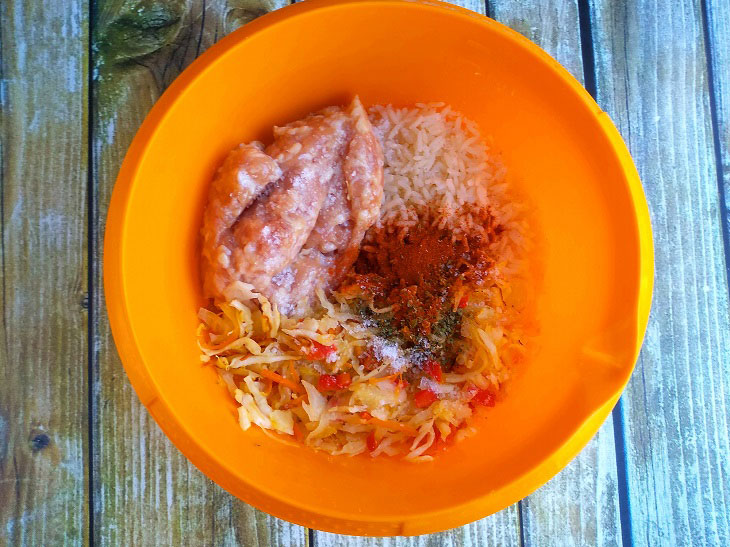 6. Enter the egg, mix the minced meat.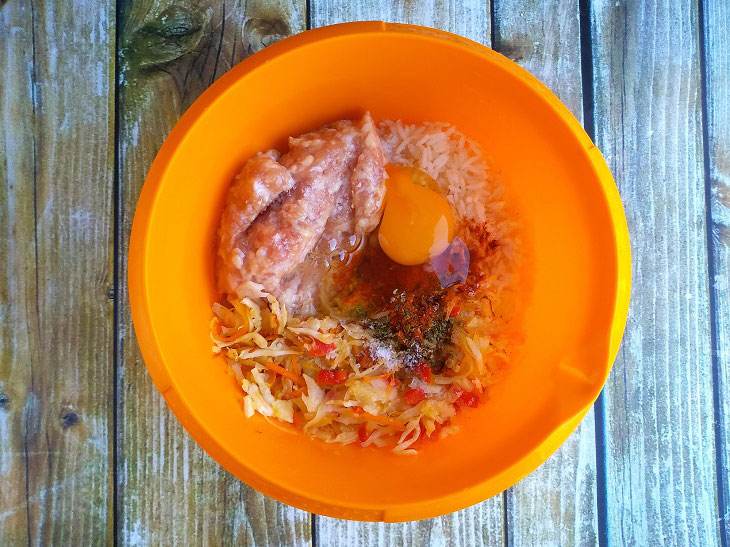 7. Form oblong cutlets with wet hands, put them in a frying pan greased with vegetable oil, fry until golden brown.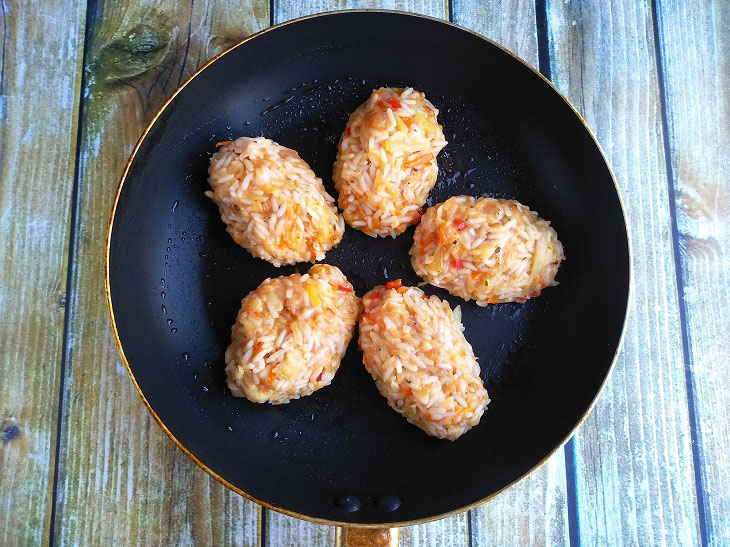 8. Gently turn over the products with a silicone spatula, continue cooking in the same way.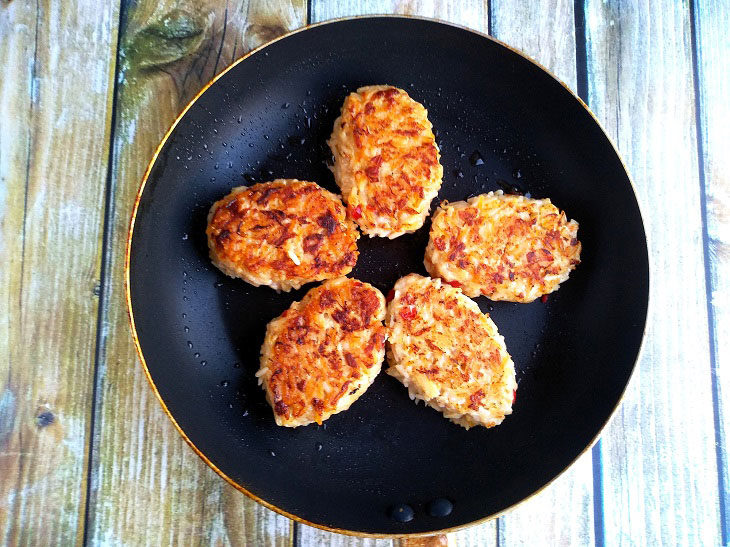 9. Put tomato paste, sour cream in a bowl for making the sauce, add 50 ml of boiled water. Mix.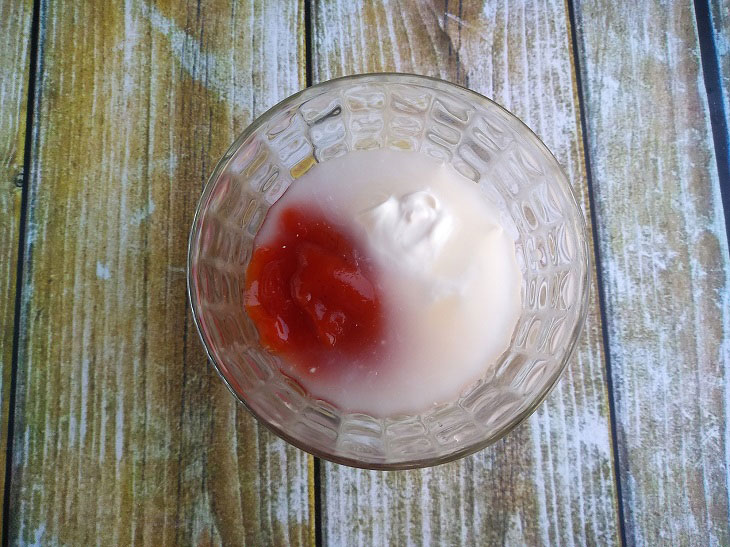 10. Pour the cutlets prepared with the sauce, bring to a boil. Add crushed garlic and juniper and simmer for 3-4 minutes. Turn off the fire, leave the cabbage rolls under the lid for another 10 minutes.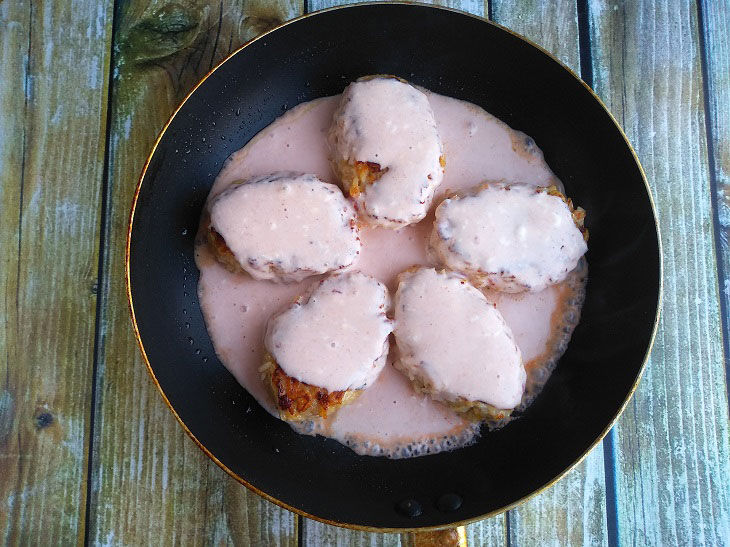 11. Put the products on a serving plate, garnish with fresh parsley leaves.
Lazy cabbage rolls have a rich meaty taste with the smell of vegetables and spices. Products are delicious both hot and cold.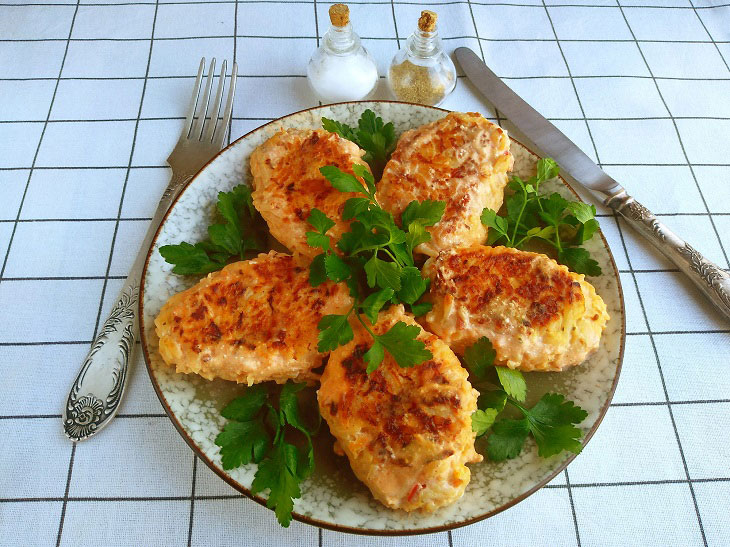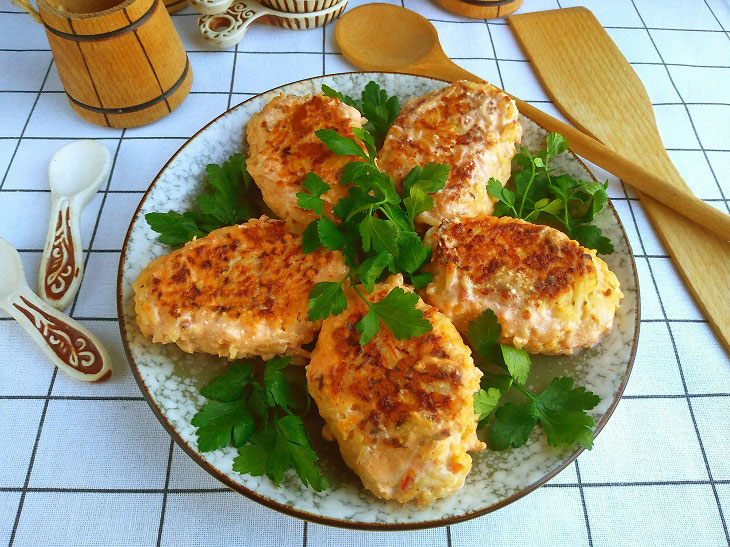 Enjoy your meal!