Lazy cutlets are a lifesaver for any housewife. This dish is prepared quickly and easily. It is not necessary to sculpt cutlets, the minced meat is laid out with a spoon and the cutlets are quickly fried in a pan. Due to the fact that potato starch is added to the cutlets, the dish turns out to be unusual, with a delicious crispy crust. Cutlets inside remain tender and juicy, you just lick your fingers.
For the recipe, we took minced chicken, but you can use any other – for example, turkey or pork and beef. Cutlets made from minced chicken or turkey are more dietary, such meat is easier to digest and less fat. Fragrant and so tasty lazy cutlets will become your favorite dish. They are worth preparing for a family lunch or dinner. In addition, when guests are on the doorstep, such a recipe will always help you out.
Ingredients:
Minced chicken – 300 g.
Onion – 100 g.
Potato starch – 1 tbsp. l.
Mayonnaise – 1 tbsp. l.
Chicken egg – 1 pc.
Garlic – 1 clove.
Vegetable oil – for frying.
Salt, pepper – to taste.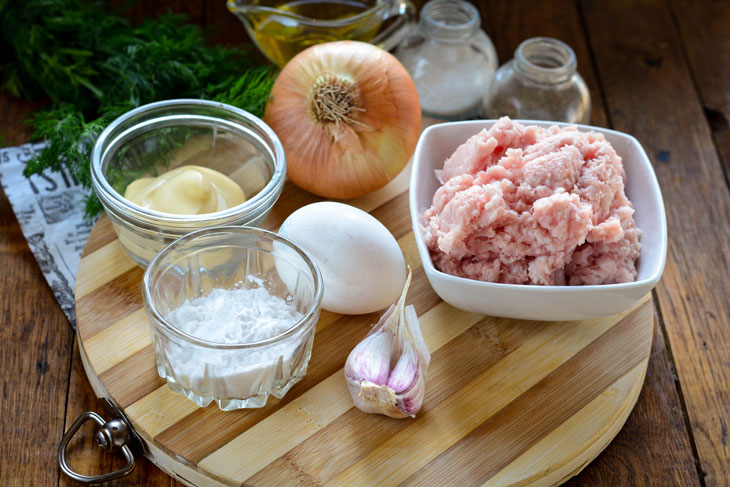 Cooking:
1. Peel and rinse the onion for the recipe under running cold water, then cut into cubes.
Onions will add juiciness and extra flavor to the cutlets.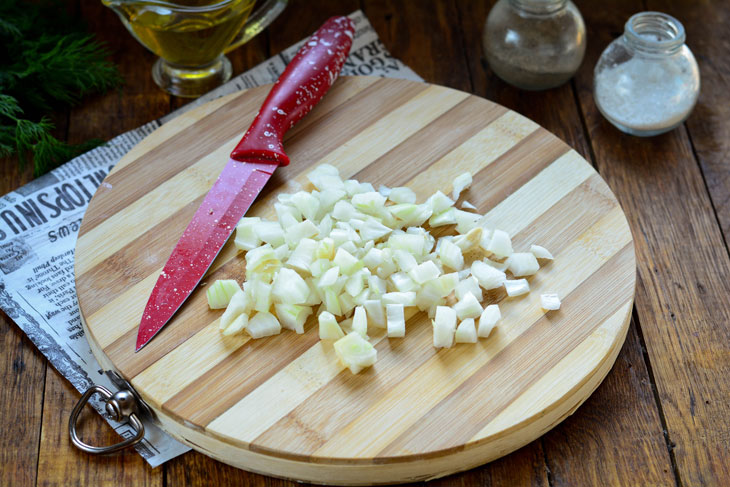 2. Mix minced chicken with chopped onion, mix the workpiece well.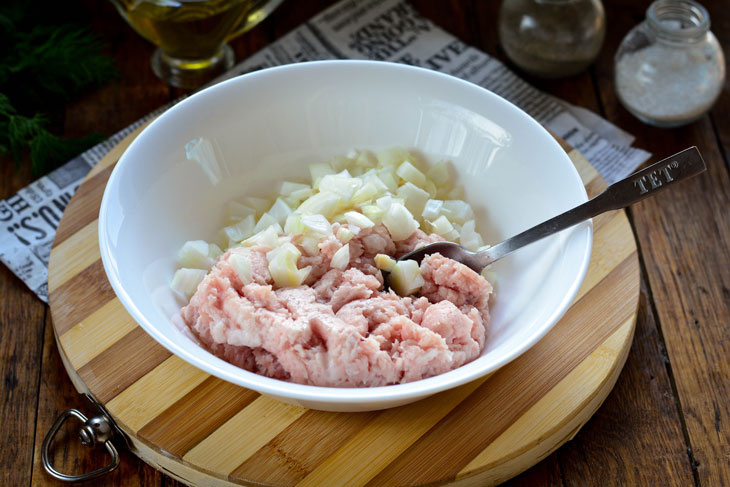 3. Drive in a chicken egg, so the cutlets will not fall apart and will keep their shape well. Add salt and pepper to taste, mix the minced meat with the egg well.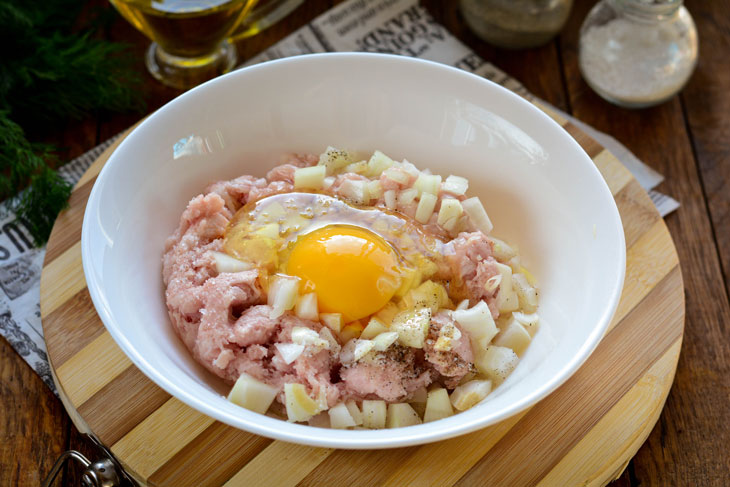 4. Grate the garlic on a fine grater or squeeze it through the garlic. Stir the mince again.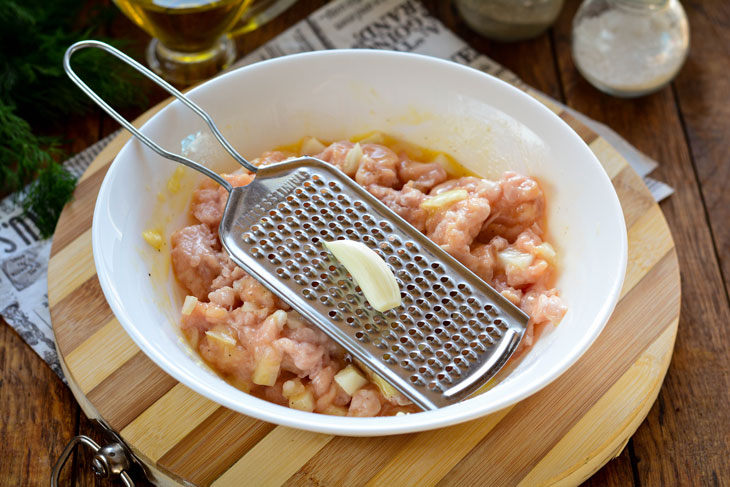 5. Add mayonnaise and potato starch to minced meat.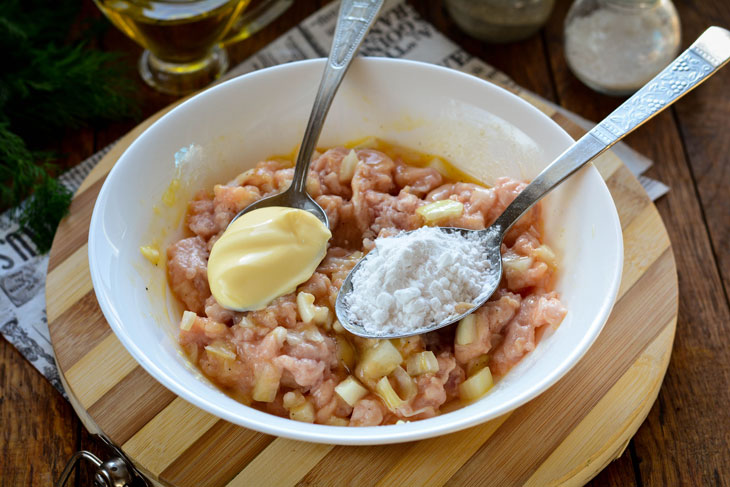 6. Mix all the ingredients, minced meat for cutlets is ready.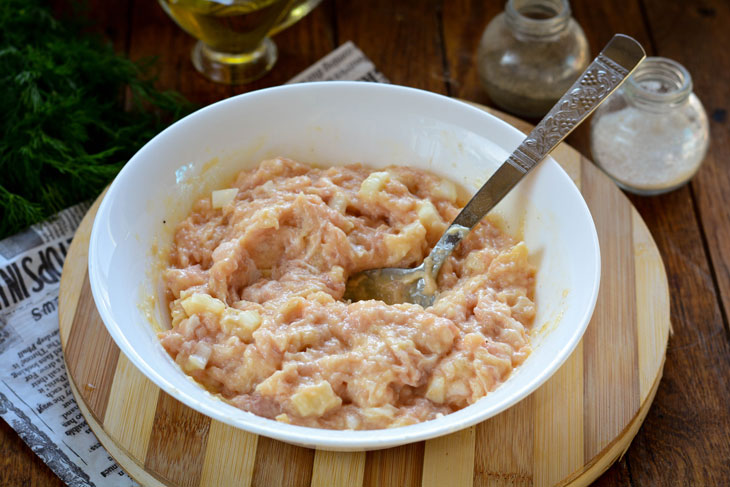 7. Heat a small amount of oil in a frying pan, put the cutlets with a spoon, giving them a rounded shape.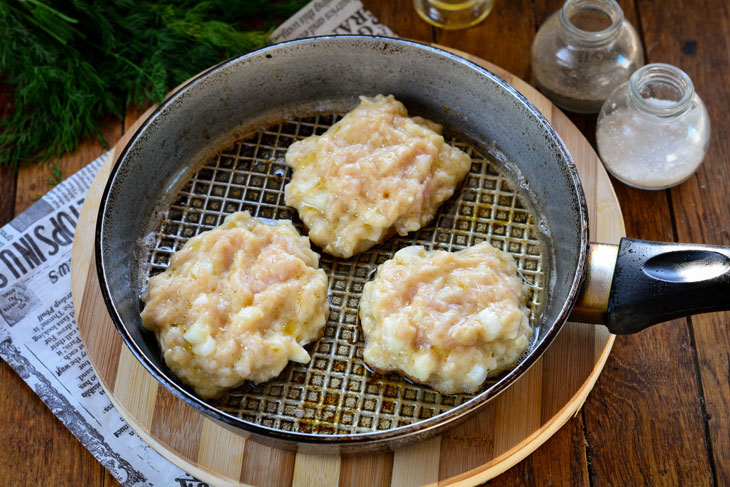 8. Fry cutlets on both sides for 3-4 minutes until browned.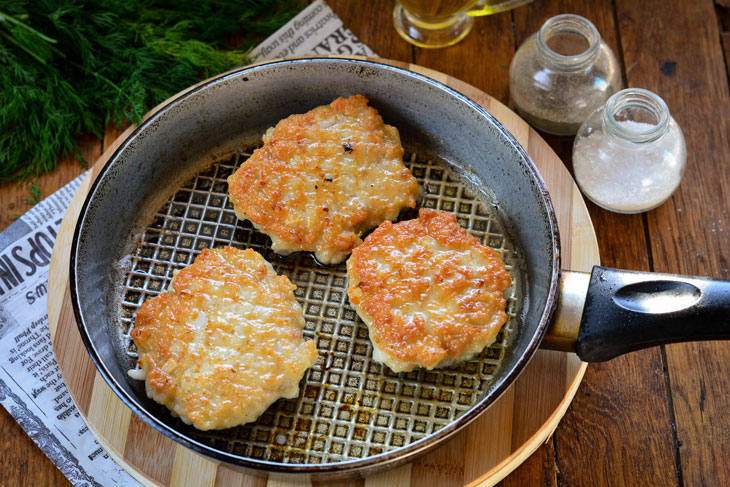 Serve hot.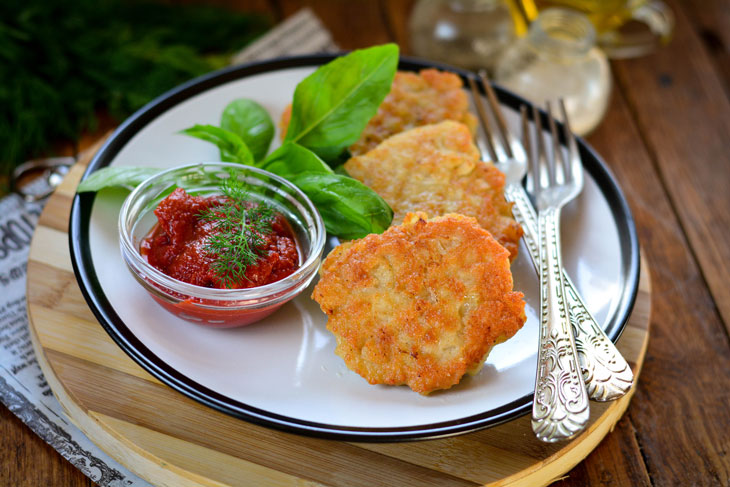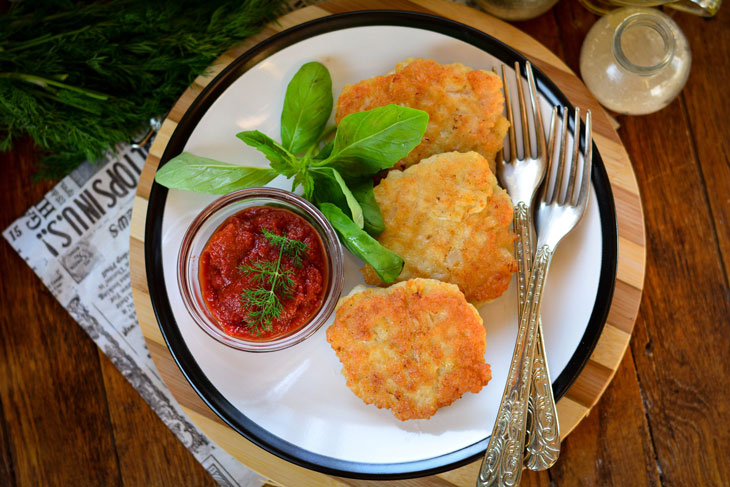 Enjoy your meal!