Lean pickle with rice can be prepared now, as fasting is in progress. It turns out this first dish is quite satisfying and tasty. By the way, you can not do vegetable frying from onions and carrots at all, but simply add these chopped vegetables to the broth. Rice for making pickle can be used round or long, pickled cucumbers should be taken.
Serve the finished pickle at the table after it has been infused a little. This procedure usually takes at least 20 minutes.
Ingredients:
Potatoes – 2 pcs.
Onion – 1 pc.
Carrot – 1 pc.
Rice – 3-4 tbsp. l.
Vegetable oil – 1 tbsp. l.
Pickled cucumbers – to taste.
Salt – to taste.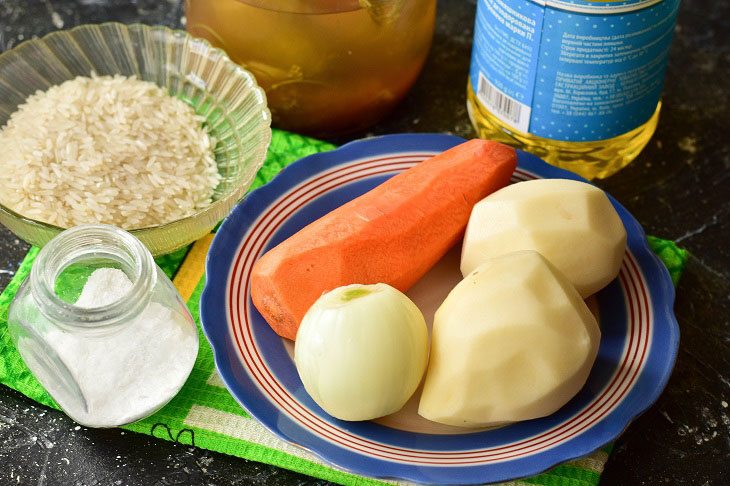 How to cook:
1. Pour the required amount of purified water into the pan. Peel the potatoes, wash them thoroughly, and then cut them. Drop the cut cubes into the water.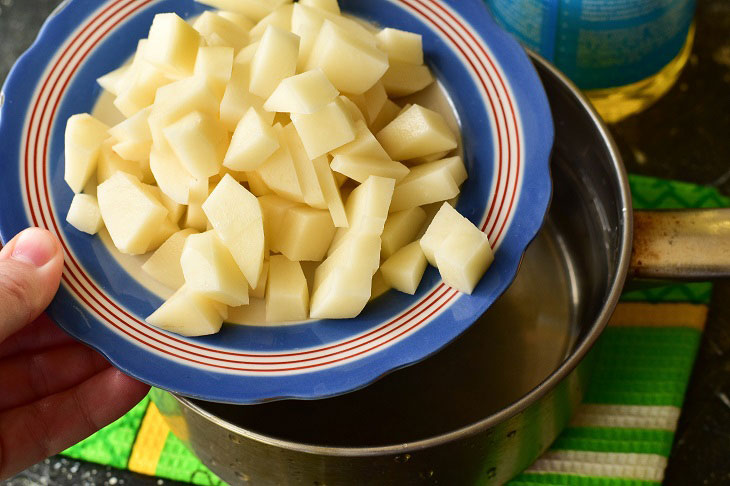 2. Wash the rice and put it on top of the potatoes. Send the pot to the fire. Bring the broth to a full boil, be sure to collect the foam formed on the surface with a spoon. Boil the broth for 20-30 minutes.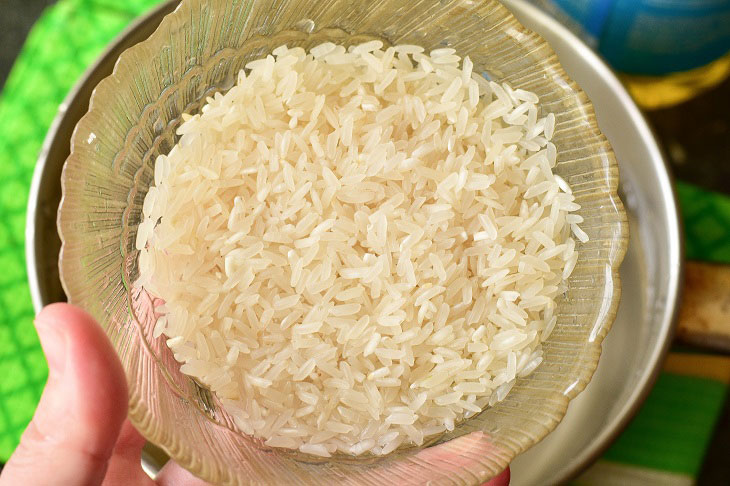 3. Peel carrots and onions. Chop the vegetables the way you want.
4. Put the vegetables in a pan, on the bottom of which pour vegetable oil. Prepare the pickle roast by frying the vegetables until soft.
Do not leave the pan on the stove with vegetables unattended, otherwise they will burn and the first course will be spoiled.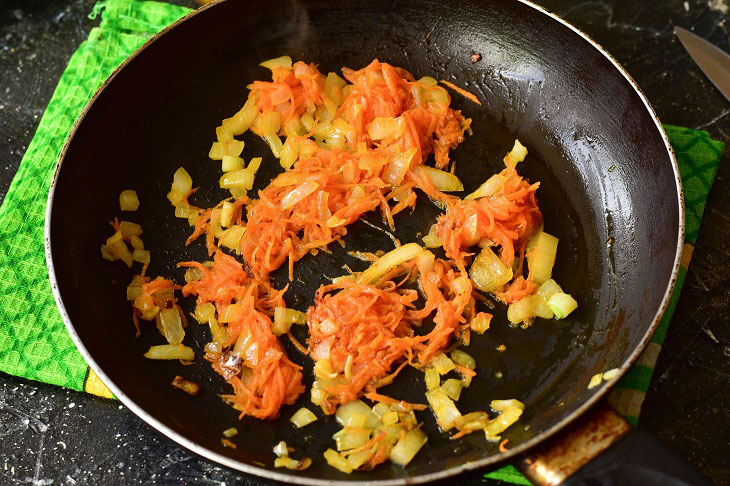 5. Cut pickled cucumbers into strips or cubes.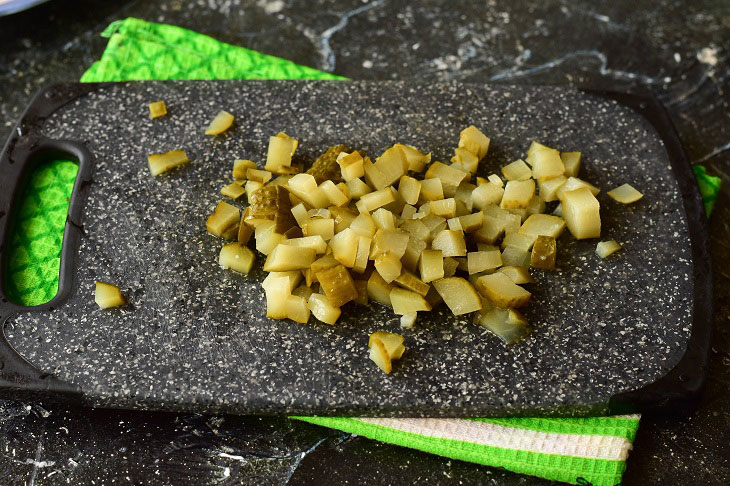 6. Put the roast in the pickle first.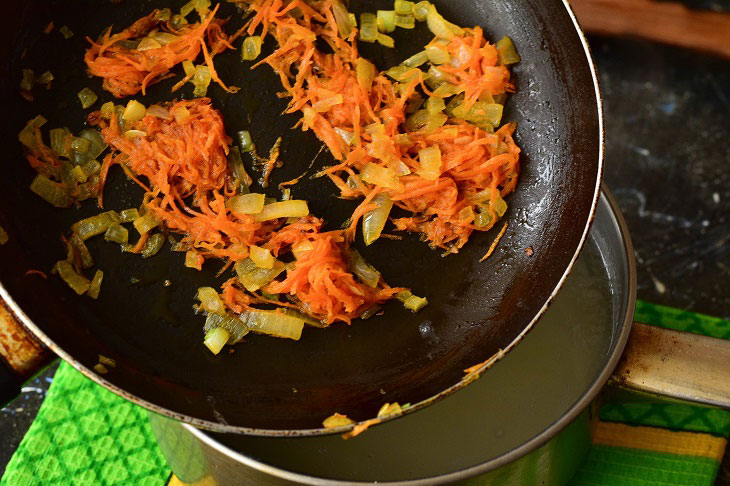 7. Then lay out the chopped cucumbers.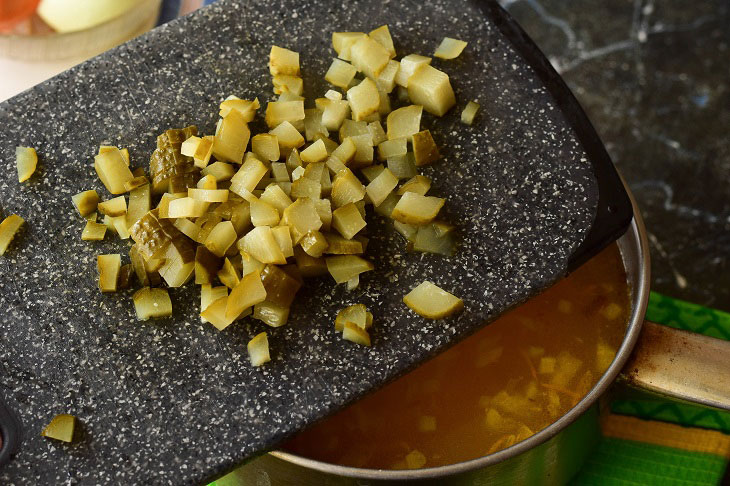 8. Add salt to taste and, if you want, then add spices for the soup.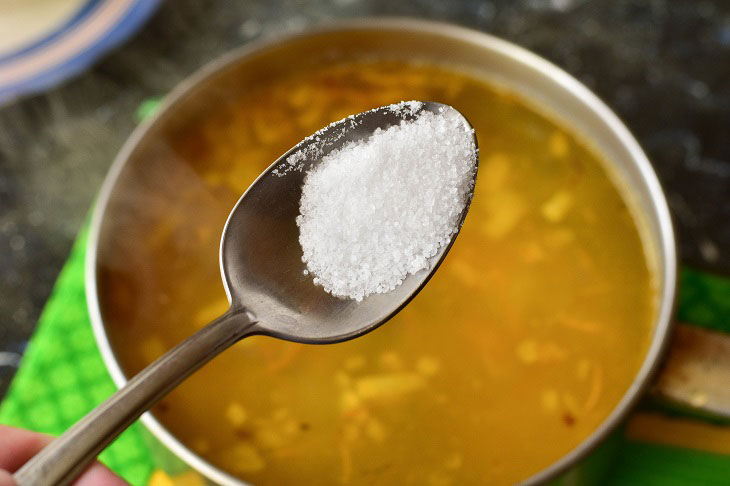 9. Boil the pickle for another 10 minutes, until the rice and potatoes are fully cooked.
Now let it stand for 20 minutes, and then boldly serve it to the table.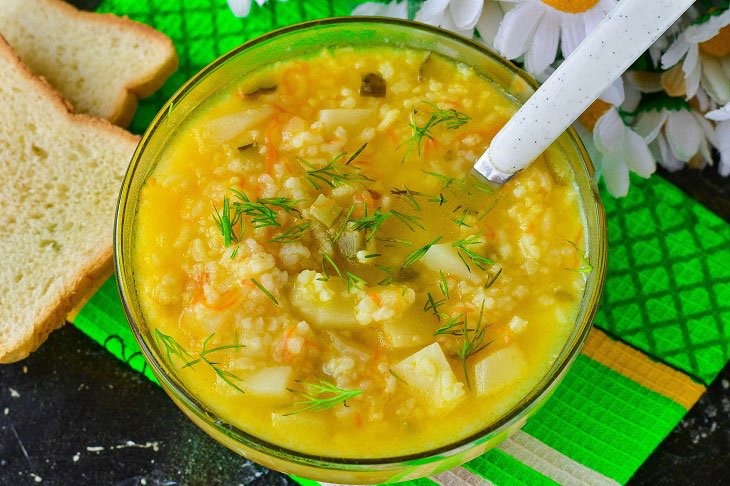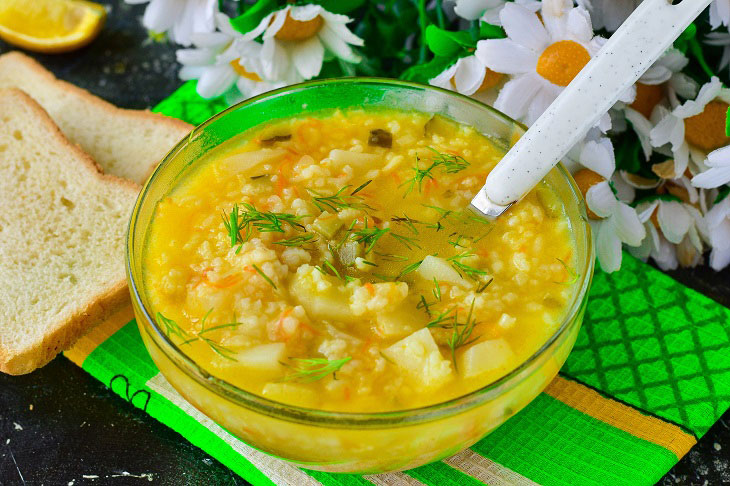 Bon appetit!