Borsch "Volynsky" is not only a very tasty first course, but also quite easy to prepare. The products you need are a classic version for cooking borscht, but without potatoes. When choosing meat, you can give preference to the pulp or bones, which is up to you to use. You can cook borsch both on the stove (this method was used in this recipe), and in a slow cooker-pressure cooker, if you have, of course, such a kitchen assistant.
You can serve ready-made borscht "Volynsky" to the table immediately or let it brew a little. Perfectly, like other borscht, it will be combined with sour cream, green onions, garlic, mustard, salted lard, adjika. In general, this list can be continued indefinitely. Be sure to try to make such an unusual borscht, everyone will definitely like it and you will cook it, then you will constantly.
Ingredients:
Any meat – 300 g.
Tomato paste – 1 tbsp. l.
Onion – 1 pc.
Carrot – 1 pc.
Beets – 1 pc.
Cabbage – 50-70 g.
Salt, pepper – to taste.
Vegetable oil – 50 ml.
Citric acid – 1 pinch.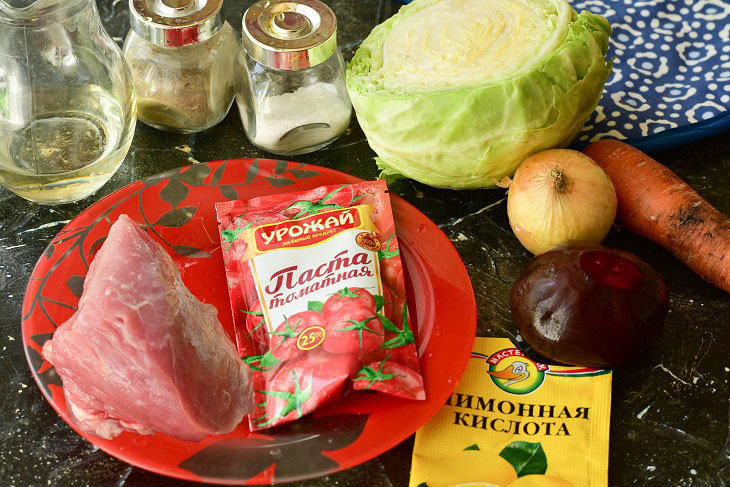 How to cook:
1. Cut the onion, grate the carrot preferably on a fine grater.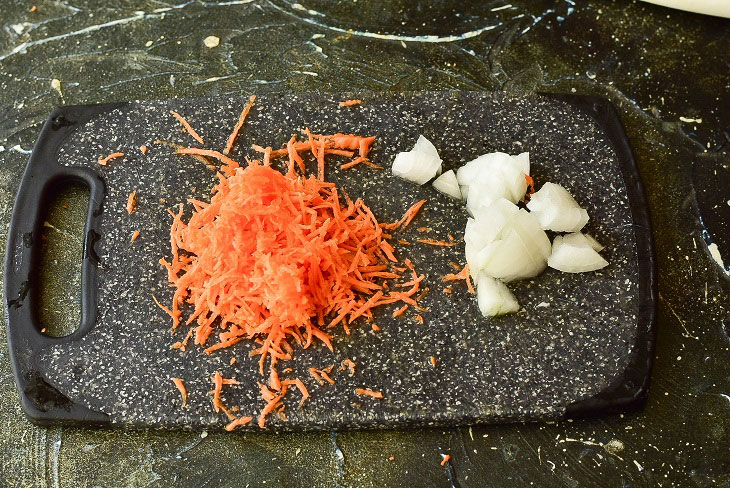 2. Fry everything in a frying pan, from this there will be a frying for borscht.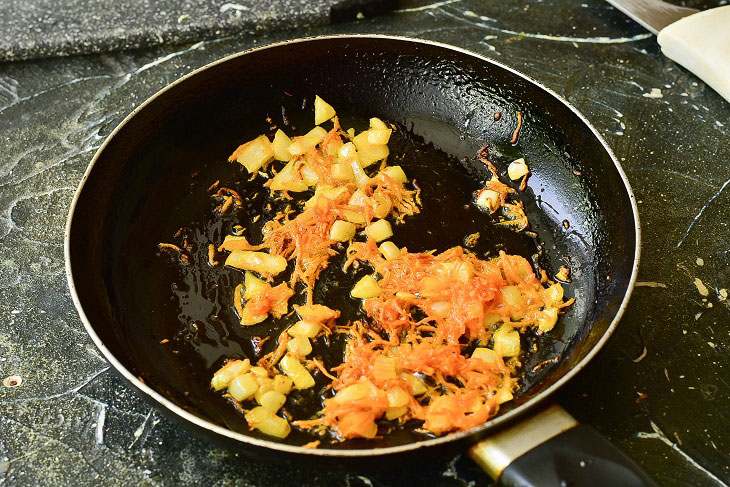 3. Cut the meat into pieces, fill them with filtered water. Boil the broth for 50 minutes.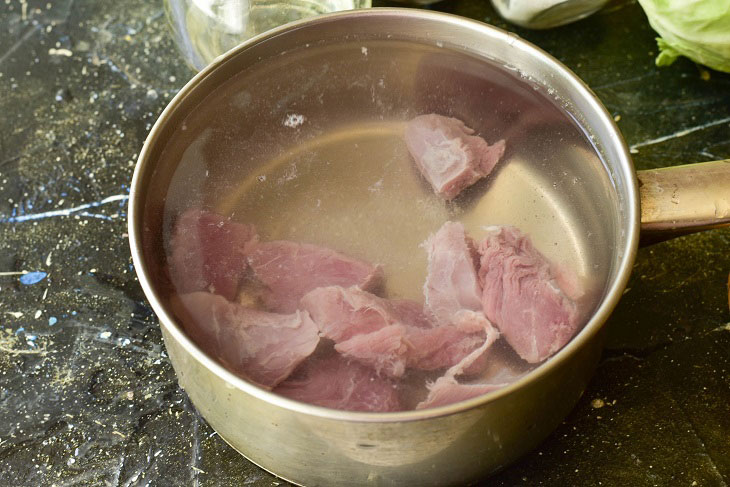 4. Wash the beets well, cover with water, add citric acid and boil until tender in a separate saucepan.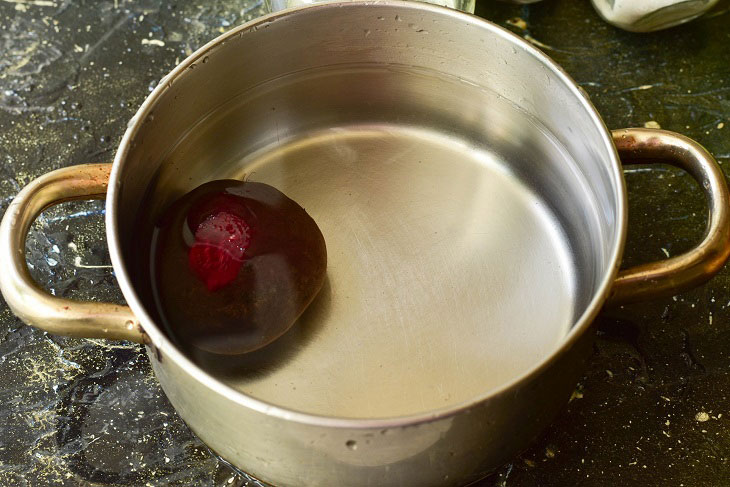 5. Shred the cabbage. You can already safely use the young.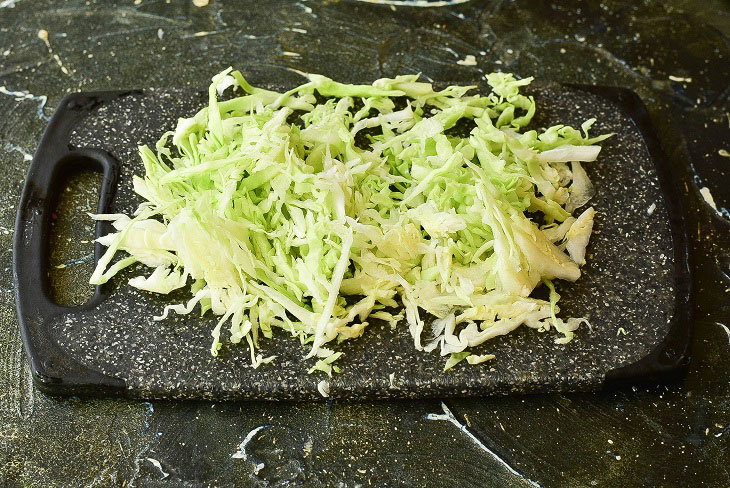 6. Put the frying into the prepared broth. It is more convenient to carry out this procedure with a regular tablespoon.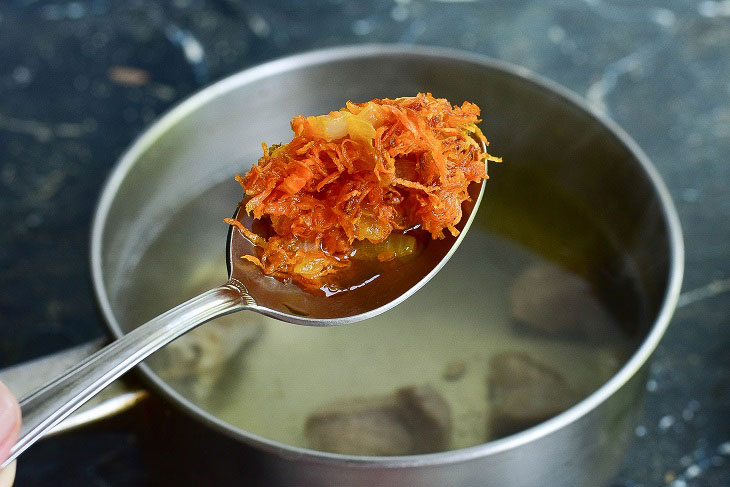 7. Add tomato paste there.
8. Send the chopped cabbage.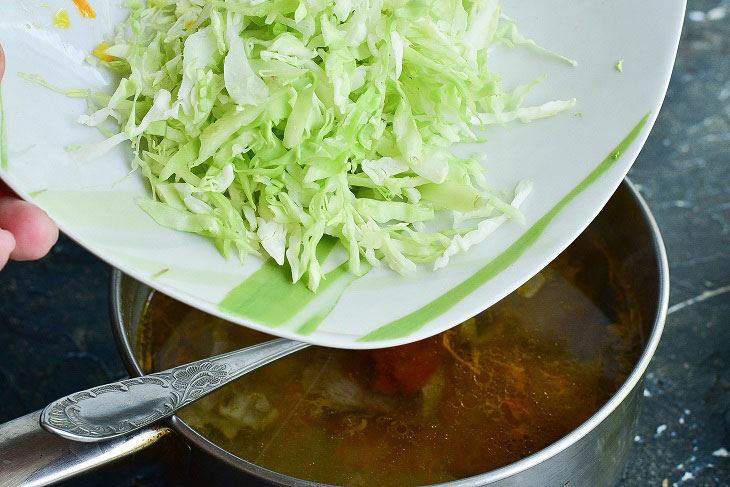 9. Peel the boiled beets, cut them into cubes or grate them.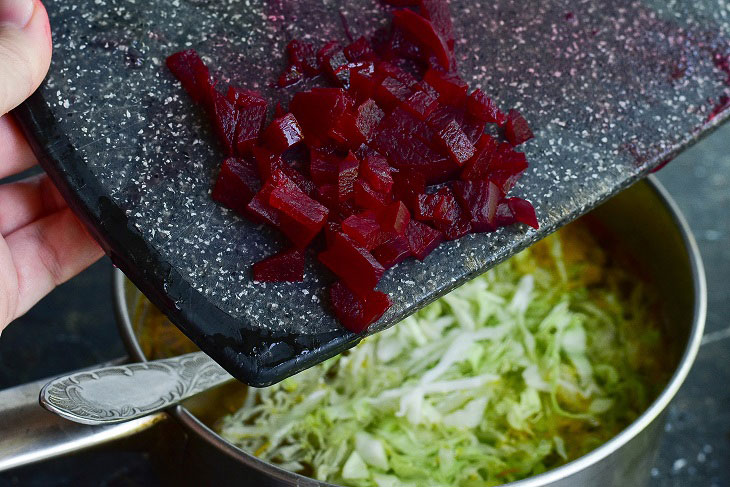 10. Now mix well with a spoon. Send it to the fire for another 10 minutes. Salt the borscht to taste and add pepper if you like. You can also safely add a bay leaf and peppercorns.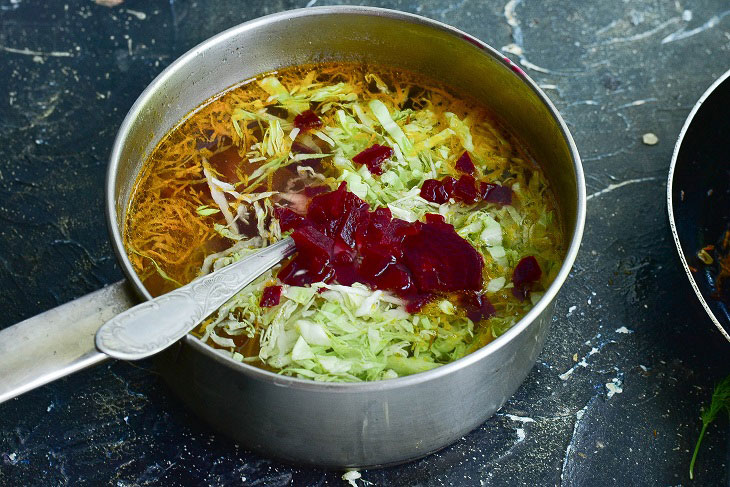 Here is such a borscht "Volynsky" came out!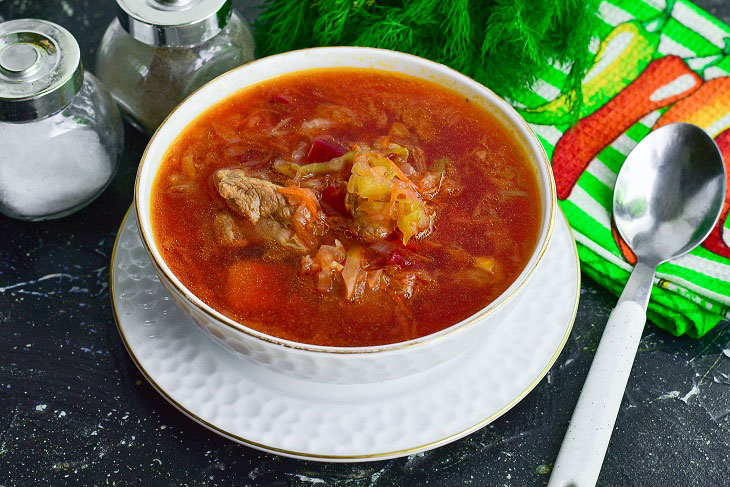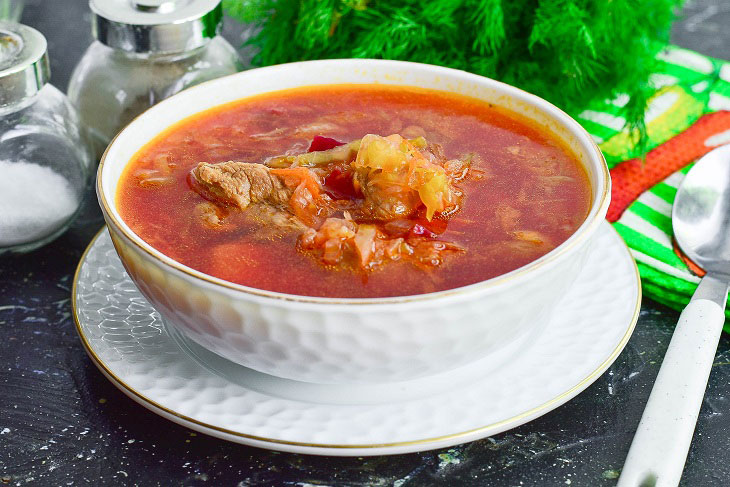 Bon appetit!