Few can resist juicy, mouth-watering pieces of fish floating in oil. In order not to buy a product of unknown origin in the store, we offer you a simple version of salted herring, which always turns out tender and tasty.
After carefully studying the recipe, you will understand that the most time-consuming part of cooking is getting the fish fillet. For spice, you can also add dry mustard, which also helps the herring to keep its shape and become more tender. For lovers of a spicy taste, you can use allspice, cloves or mustard seeds. Such an express method will literally help you get home-made salted herring literally after 3 hours.
It is worth noting that for this you will need only 4 products, including the fish itself, so the appetizer is very budgetary. Such fish can be served as a snack or used as an ingredient in salads. Having tried the result of your efforts, you will forever forget about purchased fish, and if you want to enjoy delicious herring, you will use this recipe. After the first portion of this appetizer is over, you will certainly prepare another 1.
Ingredients:
Herring – 2 kg.
Salt – 120 g.
Onion – 2 pcs.
Sunflower oil – 300 ml.
How to cook:
1. Defrost herring at room temperature. Wash thoroughly. We cut off the head, tail, take out the insides.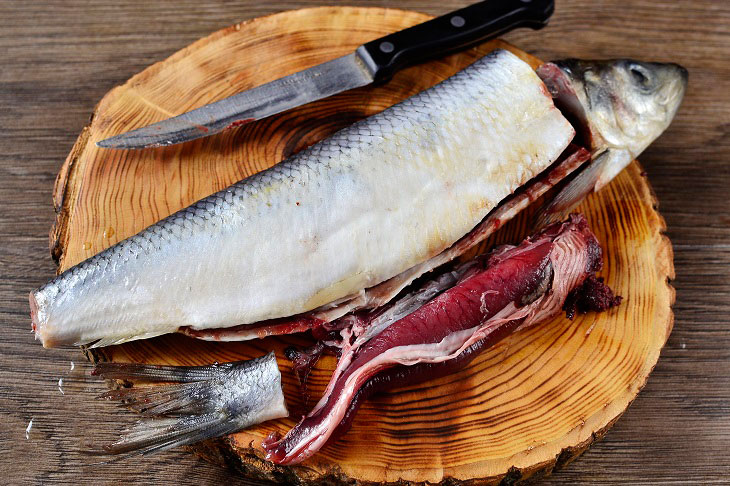 2. Thoroughly wash, divide into fillets, remove bones and skin.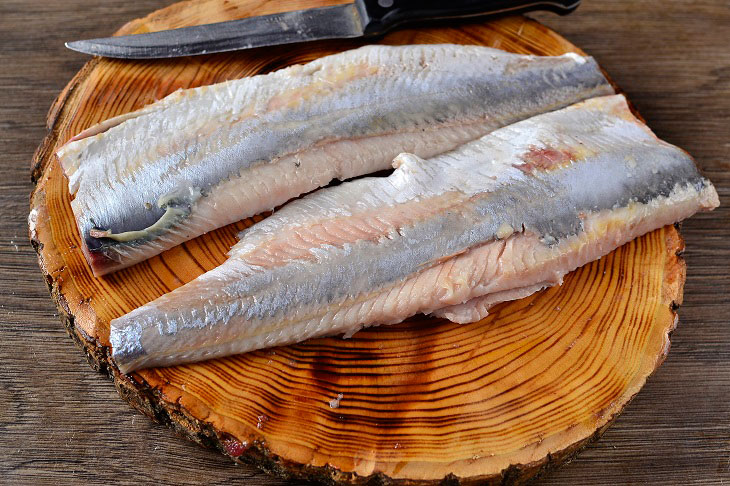 3. Salt well on all sides, and leave, salted for 15 minutes, at room temperature.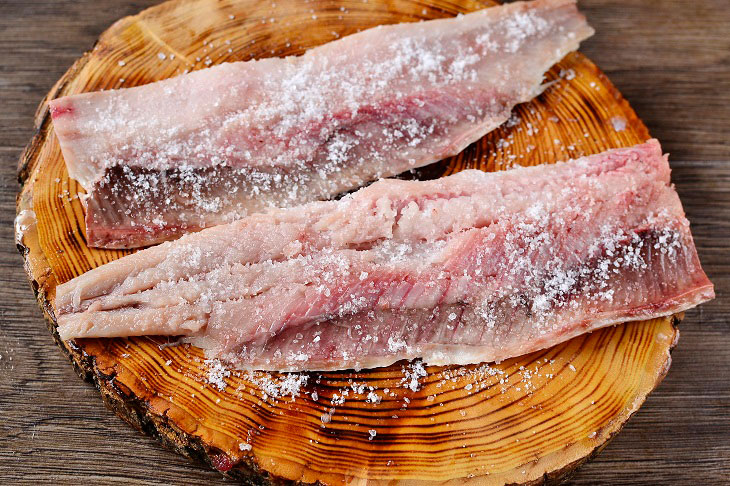 4. During this time, peel the onion and chop into thin half rings.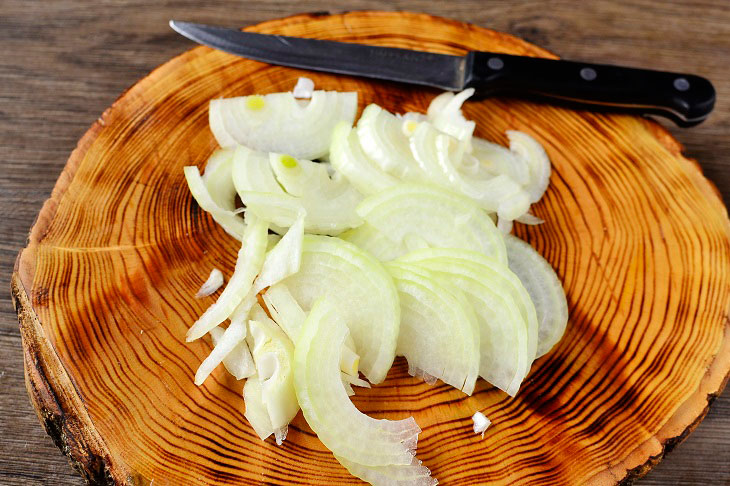 5. Now we wash off the salt from the herring, blot it with napkins to remove excess moisture, and cut it into pieces.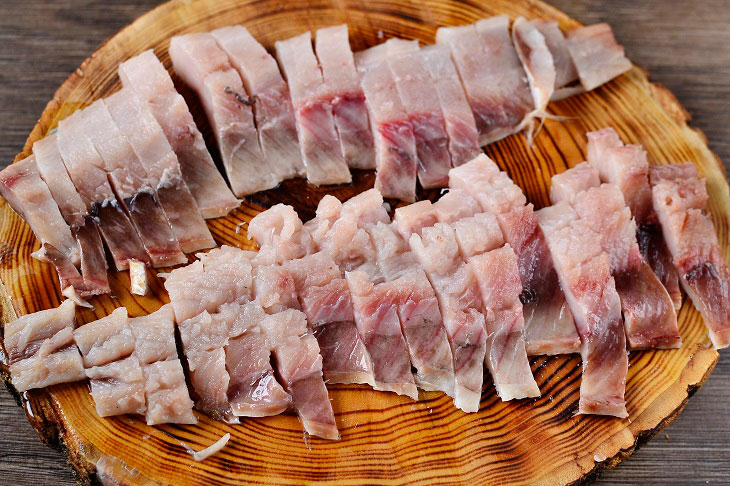 6. Put the herring in a container in layers with onions and pour vegetable oil. Leave to marinate for another three hours at room temperature.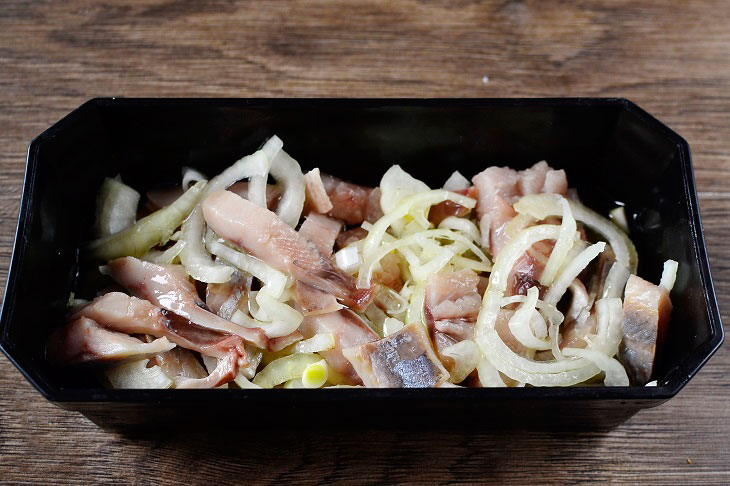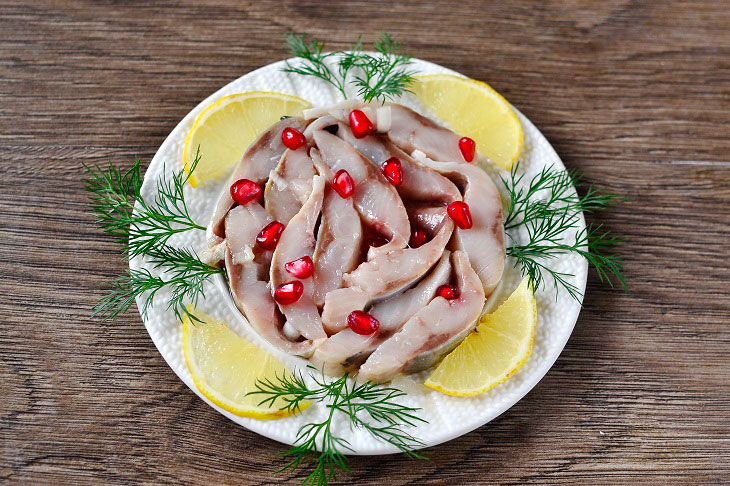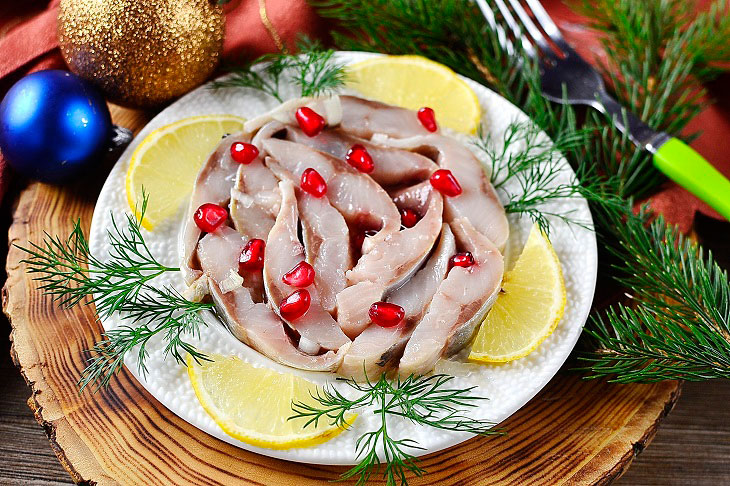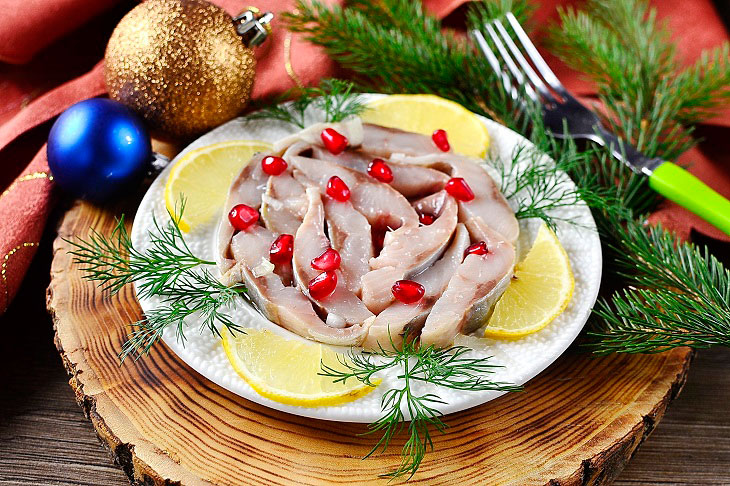 Bon appetit!