Mushroom appetizers, perhaps, can be considered one of the most popular on our holiday tables, and not only on festive ones. Pickled mushrooms are especially good. Of course, forest mushrooms are a priority – porcini, boletus, boletus, boletus, chanterelles and others. But we, city dwellers, have no choice but to pickle mushrooms bought at the market – champignons and oyster mushrooms.
Below we want to offer you a recipe for pickled oyster mushrooms, which also have other names – oyster mushrooms or oyster oyster mushrooms. You will need the most common products: oyster mushrooms themselves, black peppercorns, bay leaves, salt, vinegar, sunflower oil, garlic and herbs.
Ingredients:
Fresh oyster mushrooms – 0.5 kg.
Black peppercorns – 10 pcs.
Bay leaf – 5 pcs.
Salt – to taste.
For marinade:
Vinegar 9% – 2 tbsp. l.
Sunflower oil – 5 tbsp. l.
Garlic – 5-6 cloves.
Parsley greens – 7-8 branches.
Salt – ½ tsp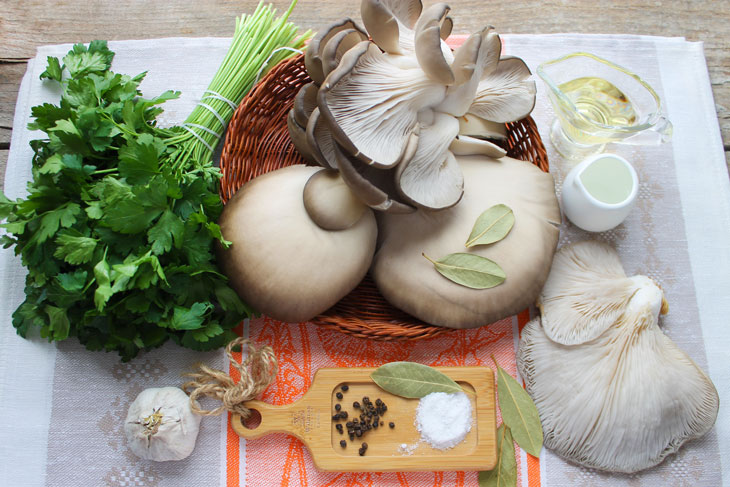 Cooking time: 40 minutes. Servings Per Container: 4-5.
Cooking:
1. Divide the "bunch" of oyster mushrooms into individual mushrooms. Rinse each. Cut large mushrooms into pieces.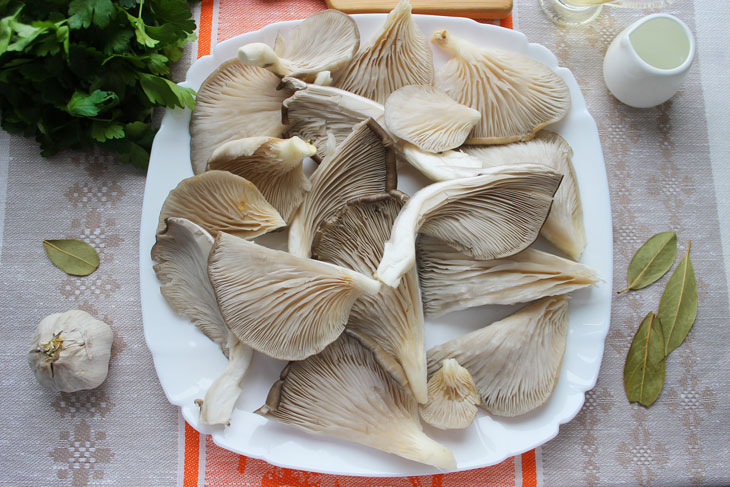 2. Dip the oyster mushrooms in boiling salted water. Add pepper, bay leaf and cook for 20 minutes. Remove the foam that appears when boiling with a slotted spoon.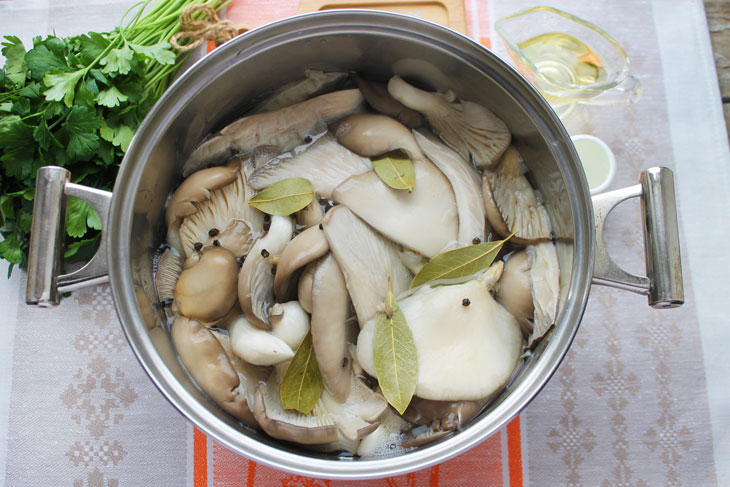 3. Then throw the oyster mushrooms into a colander to glass the water.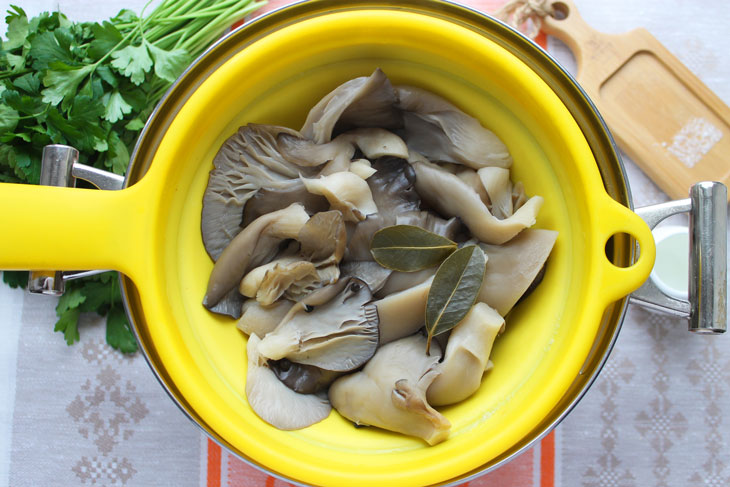 4. Next, start preparing the marinade. Peel the garlic and finely chop. You can also skip the garlic through a press or crush. Put the garlic in a bowl. Add salt.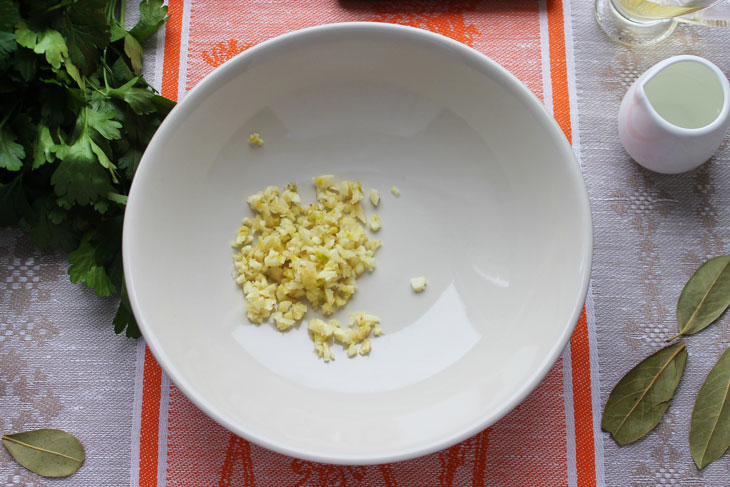 5. Wash the parsley, shake off the water and chop finely. Add to garlic.
If desired, you can replace the parsley with dill.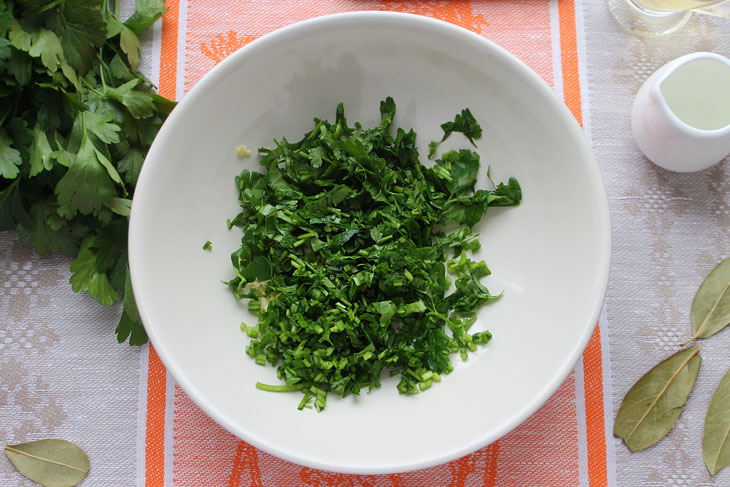 6. Pour in the vinegar.
Instead of vinegar, you can use fresh lemon juice.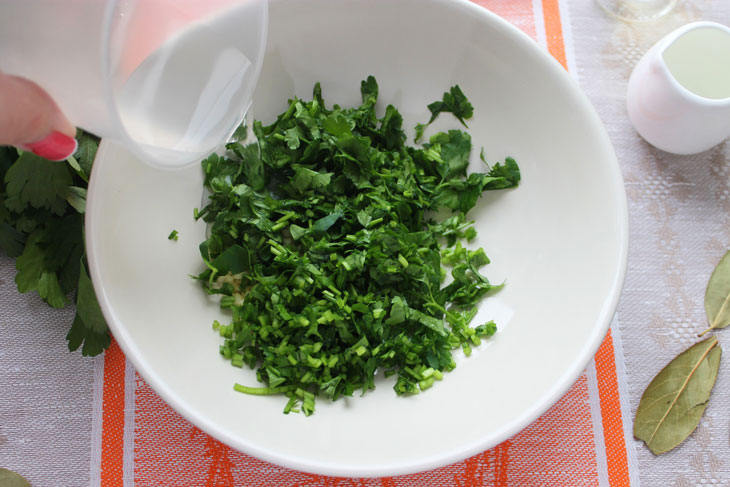 7. Add sunflower oil.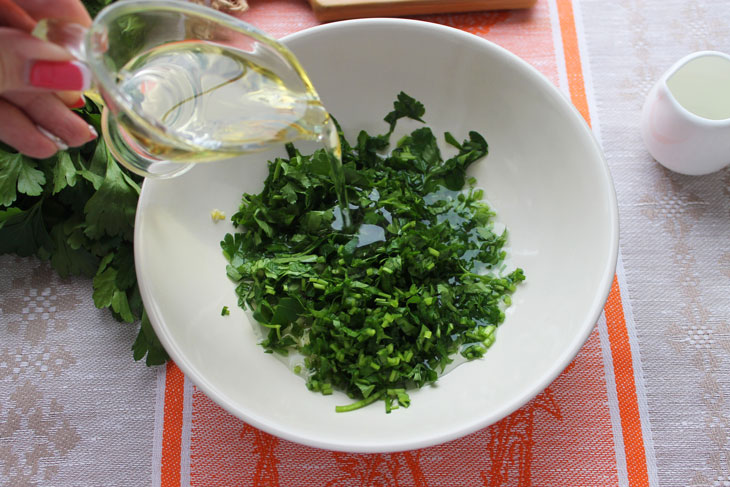 8. Combine the cooled oyster mushrooms with the marinade and mix thoroughly.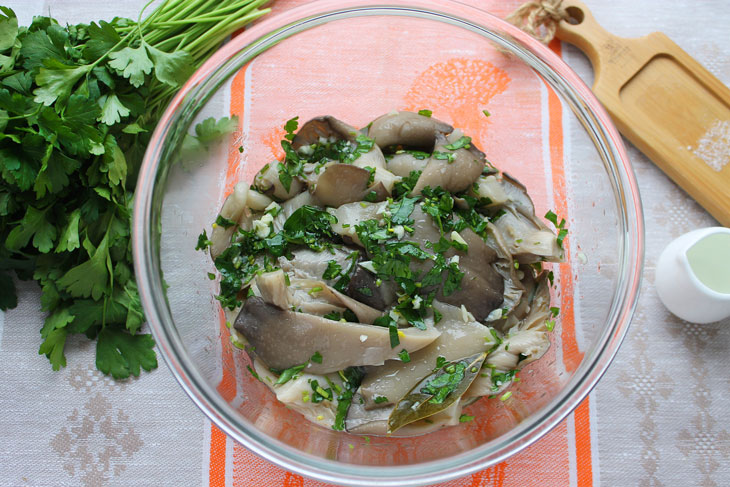 9. Tighten the container with mushrooms with cling film and refrigerate. Soak for 3 hours, and then serve.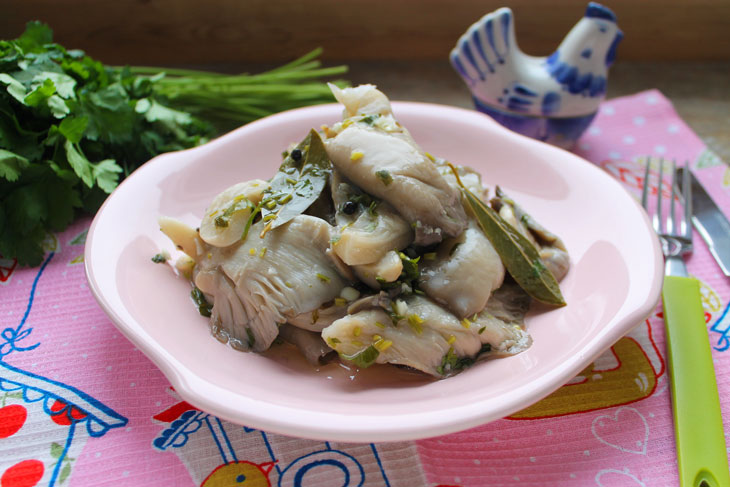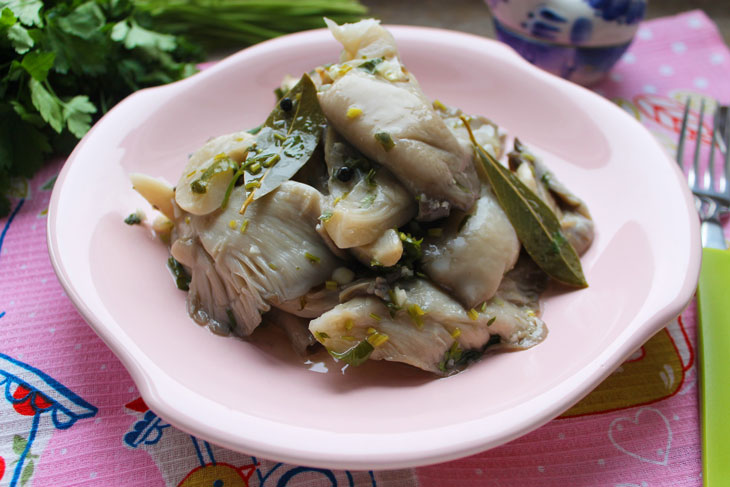 Enjoy your meal!