Liver mini-cakes can be prepared on a regular weekday or for some holiday. They turn out very tasty, quite satisfying, and also useful. In appearance, they are a bit like canapes or even mini-cakes. By the way, any filling can be made for such an unusual and beautiful snack. Liver for cooking, you can buy beef, chicken, turkey or pork.
You can serve such liver cakes just like that or boil some side dish for them. In addition, any sauces are also suitable for serving.
Ingredients:
Liver – 400 g.
Salt – 0.5 tsp.
Ground pepper – to taste.
Carrot – 1 pc.
Onion – 1 pc.
Mayonnaise – 1 tbsp. l.
Vegetable oil – 2-3 tbsp. l.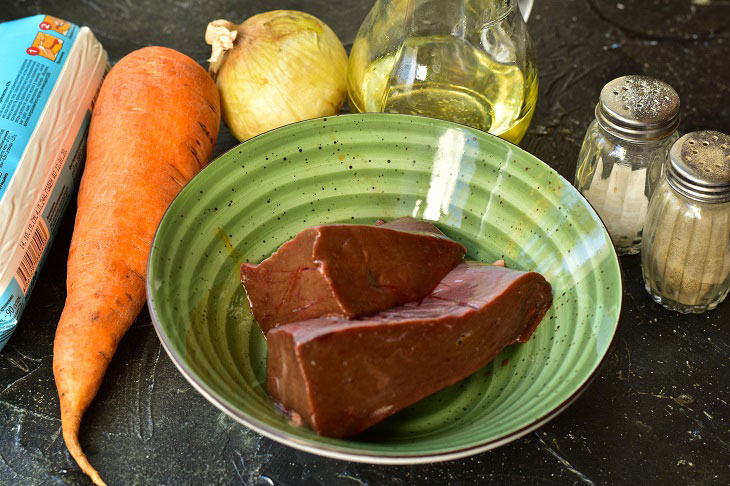 How to cook:
1. Wash the liver well, then carefully cut off the entire film. Cut it into smaller pieces. Assemble an electric meat grinder, twist pieces of offal on it.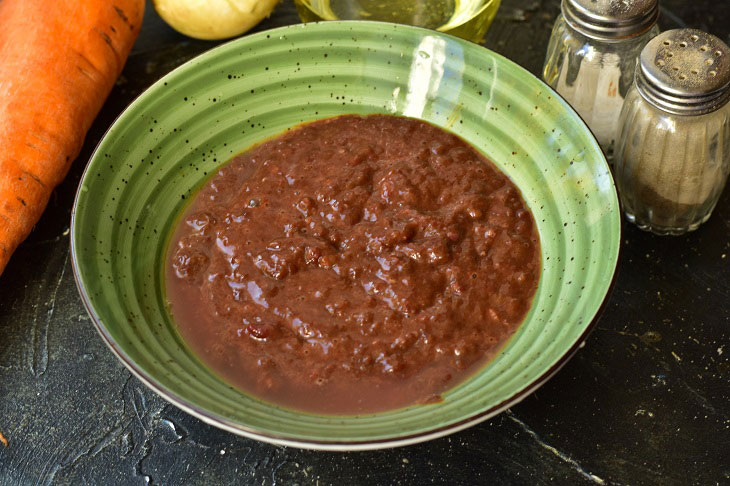 2. After that, add salt, ground pepper to the twisted liver. Mix.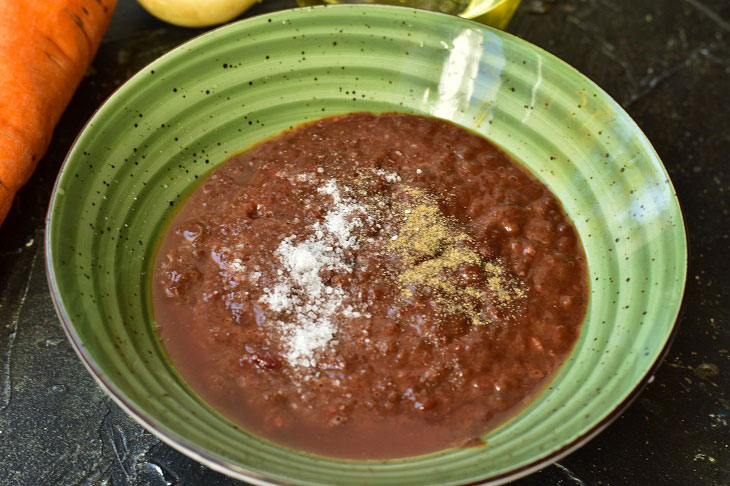 3. Peel the carrots, grate on a coarse grater. Peel the onion, cut into medium-sized cubes.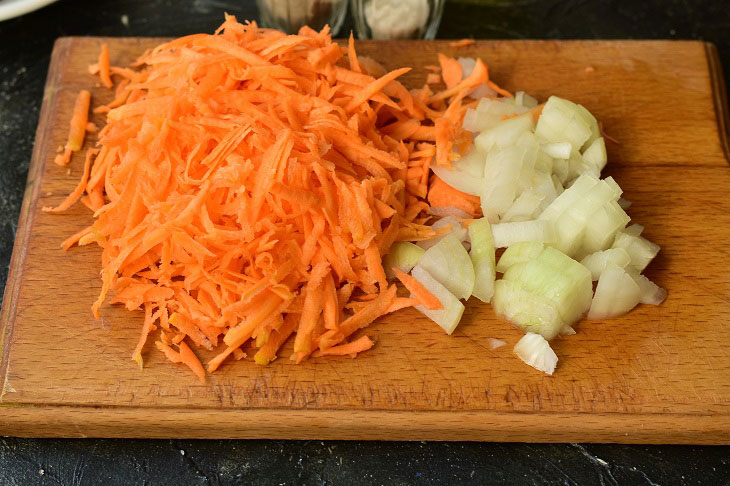 4. Pour vegetable oil into a frying pan. Put the liver with a spoon, as on cutlets.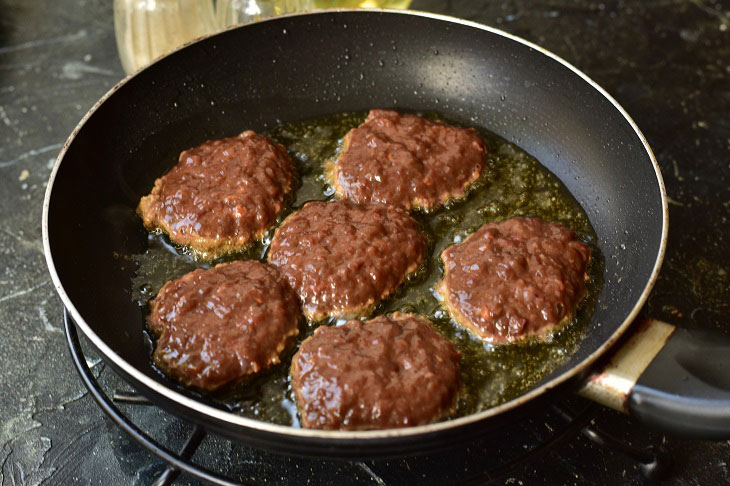 5. Fry them over moderate heat for 4-7 minutes on both sides.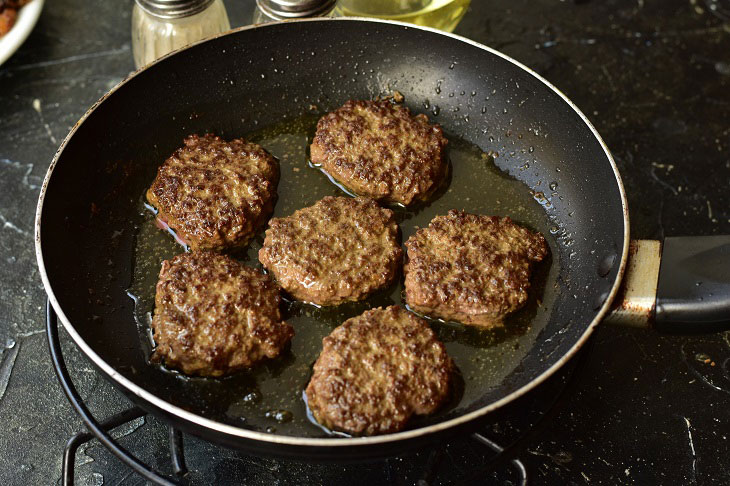 6. Place chopped onions and grated carrots in another pan with vegetable oil. Saute vegetables over moderate heat until soft.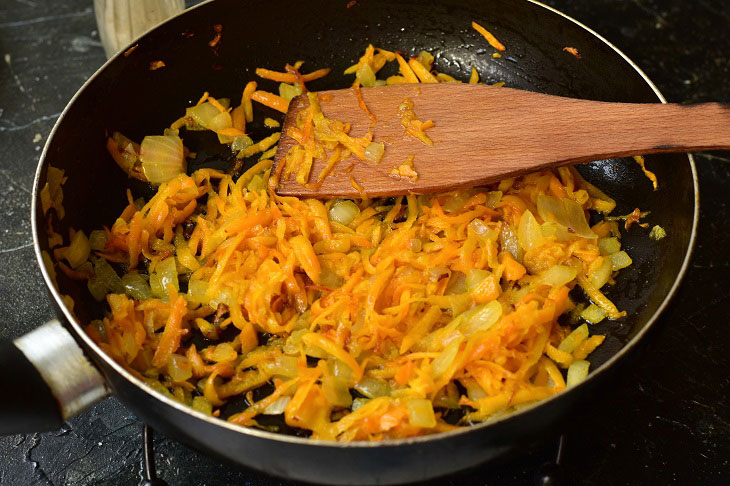 7. Put the cutlets from the liver on a cutting board, let them cool slightly.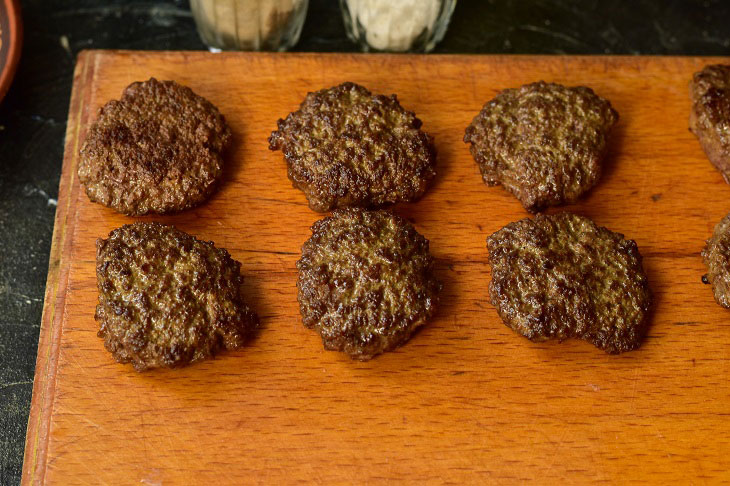 8. Then cut each one in half.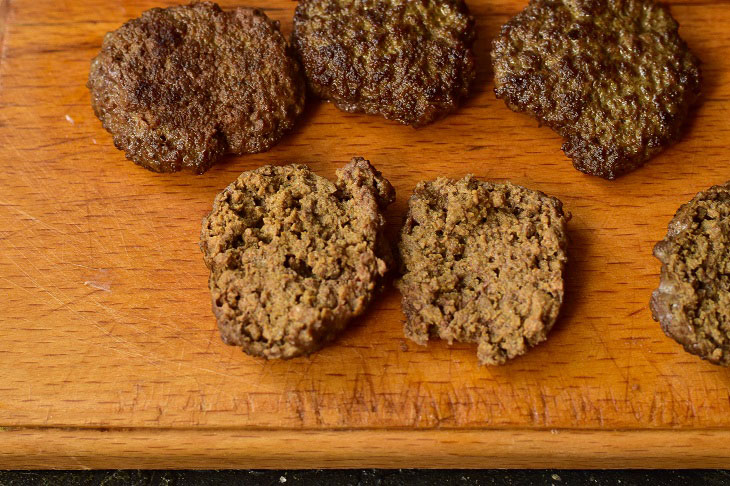 9. Lubricate both halves with mayonnaise.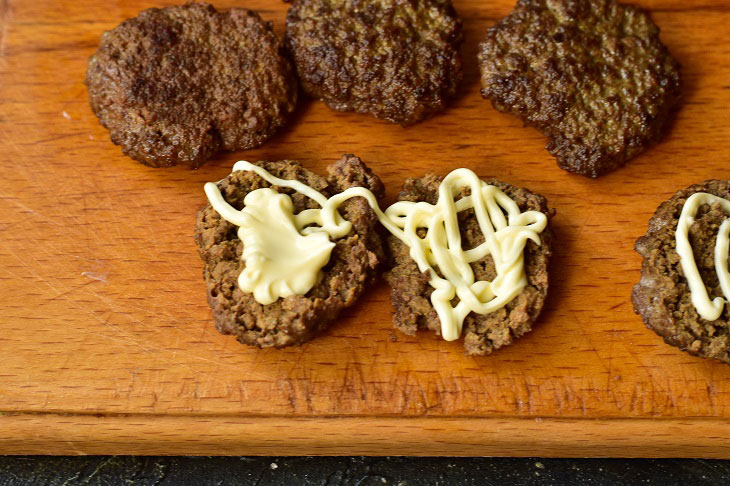 10. Put the stuffing from the fried vegetables on one half.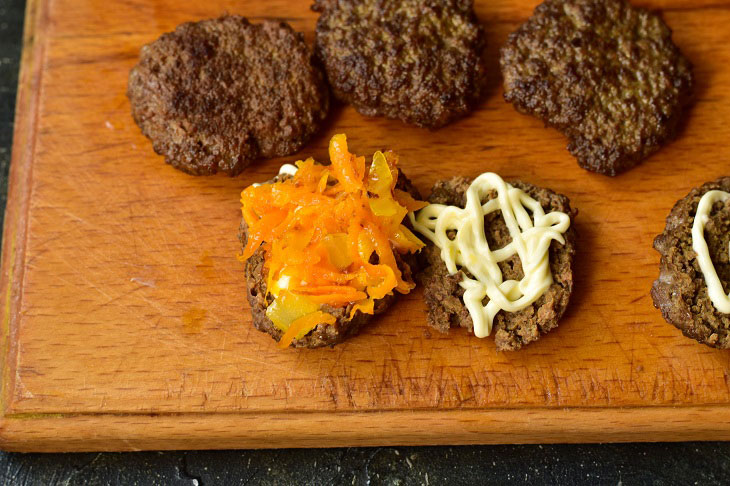 11. Cover with the second half.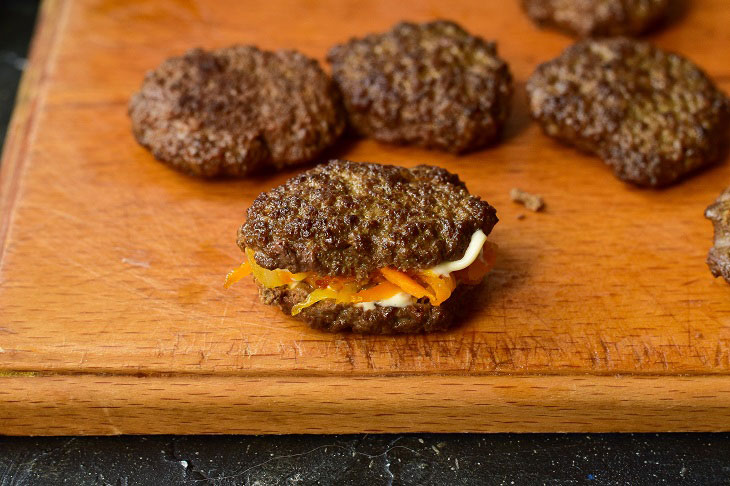 12. Thus form all the cakes, put them on a dish. Top with mayonnaise.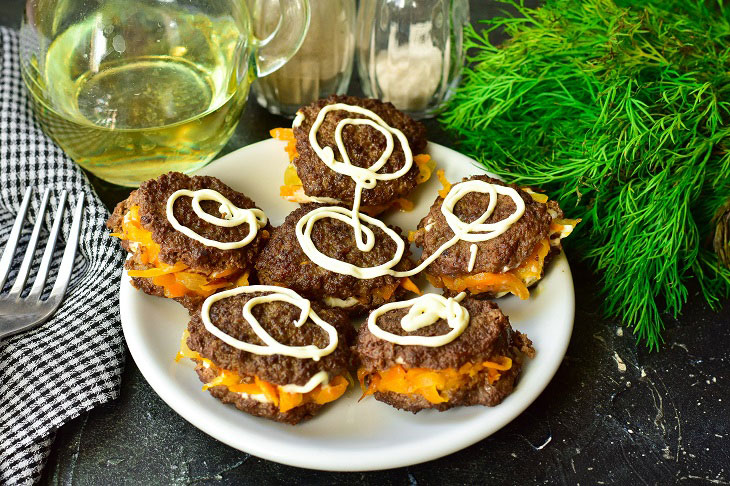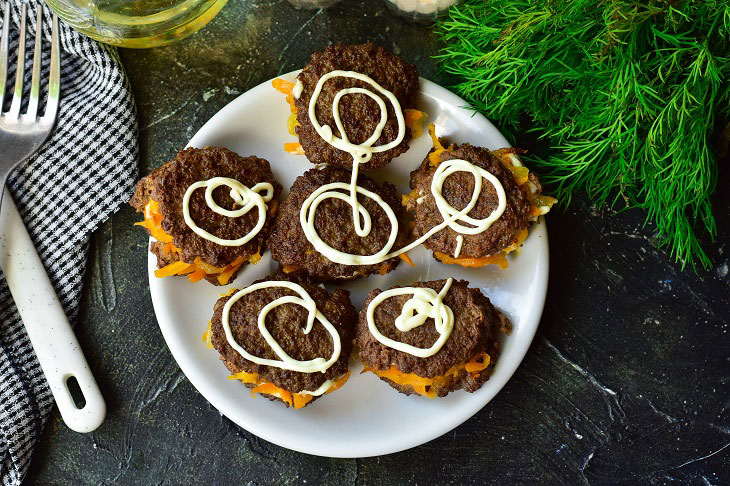 Enjoy your meal!