Steaks of minced meat with potatoes are an original dish that will add variety to your usual diet.
Preparing stacks is not difficult at all and it is quite possible to cook them instead of ordinary cutlets. Choose minced meat at your discretion – poultry, beef or pork. The product can be both homemade and store-bought, the main thing is that it be fresh and of high quality. Instead of chicken eggs, you can take quail eggs as an experiment.
Ingredients:
Minced meat – 350 g.
Bulb (large) – 1 pc.
Oil for frying – 30 ml.
Chicken eggs – 2 pcs.
Mayonnaise – 1 tbsp. l.
Potatoes – 3 pcs.
Salt – 3 pinches.
Hard cheese – 100 g.
Spices – 2 pinches.
How to cook:
1. The first step is to prepare the minced meat. Put the chilled or defrosted product in a convenient dish.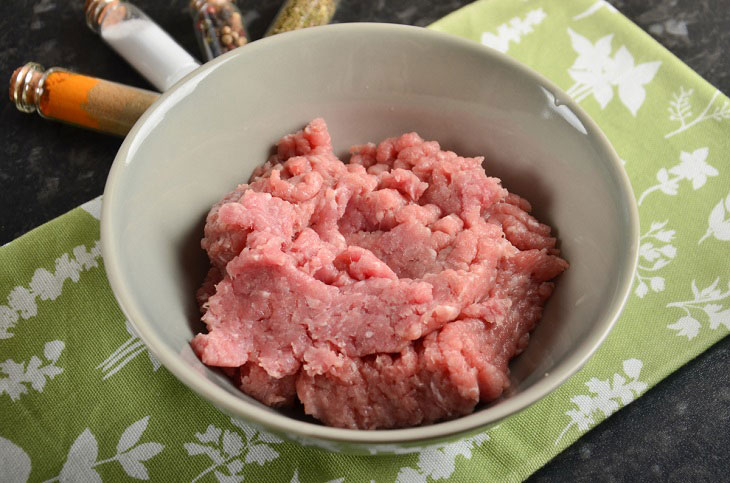 2. Salt the minced meat and add spices to taste.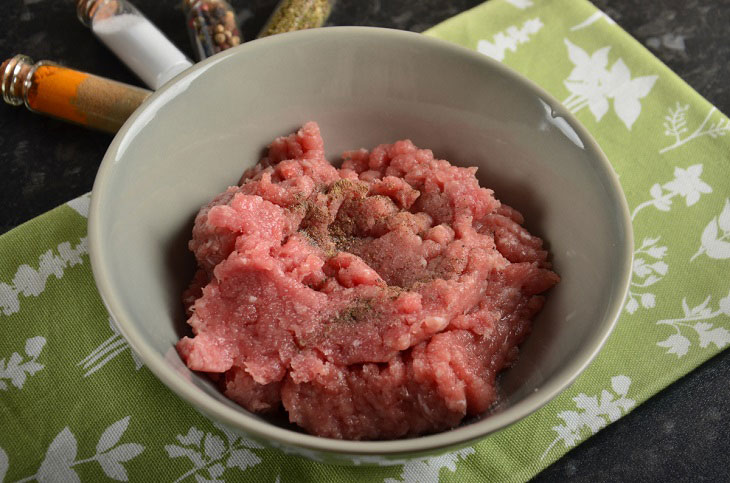 3. Peel and finely chop a large onion.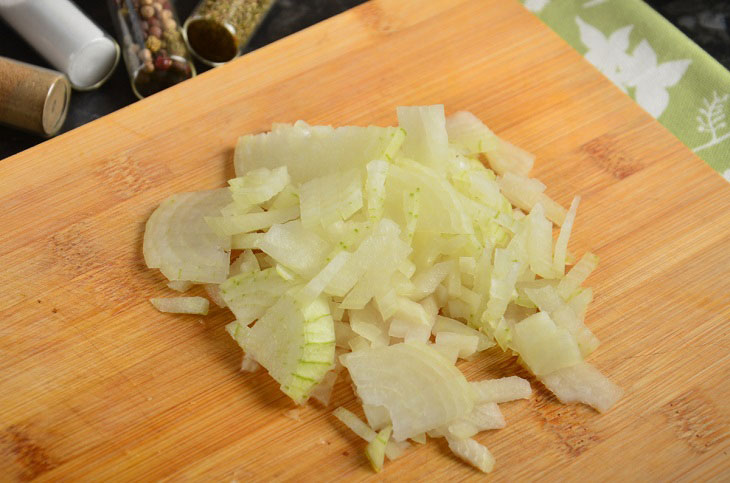 4. Send the third part of the onion to a bowl of minced meat – it will add juiciness, mix everything.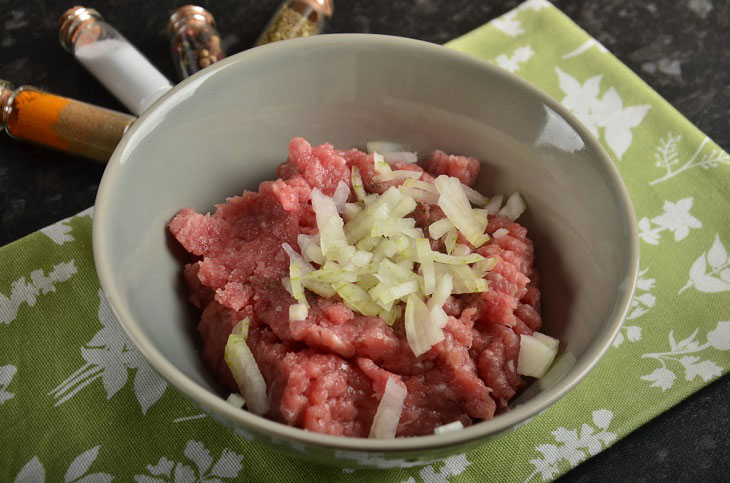 5. Heat the frying oil in a pan, fry the remaining onion until transparent, stir. After 5 minutes, remove the pan from the heat.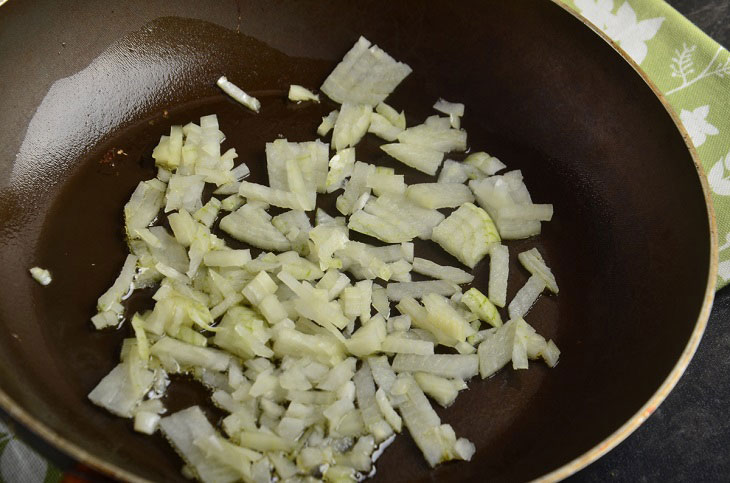 6. Hard boil chicken eggs, cool and chop finely.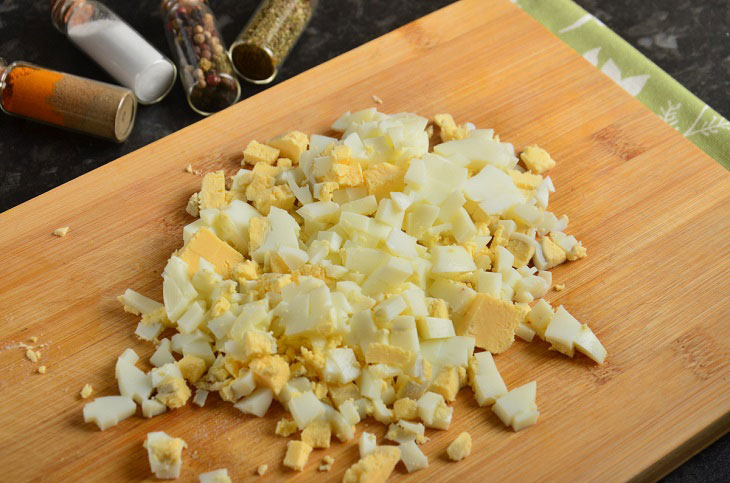 7. To make the egg filling tastier, add mayonnaise to the chopped eggs and mix.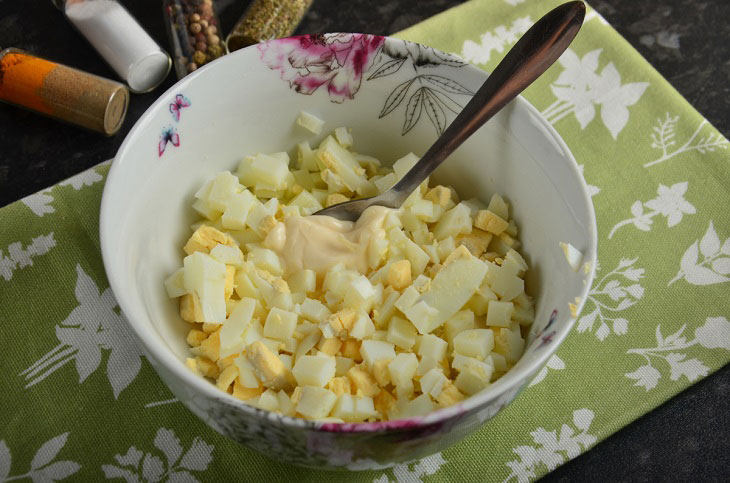 8. Grease a baking sheet with vegetable oil. With wet hands, form small flat patties from the minced meat and place on the surface.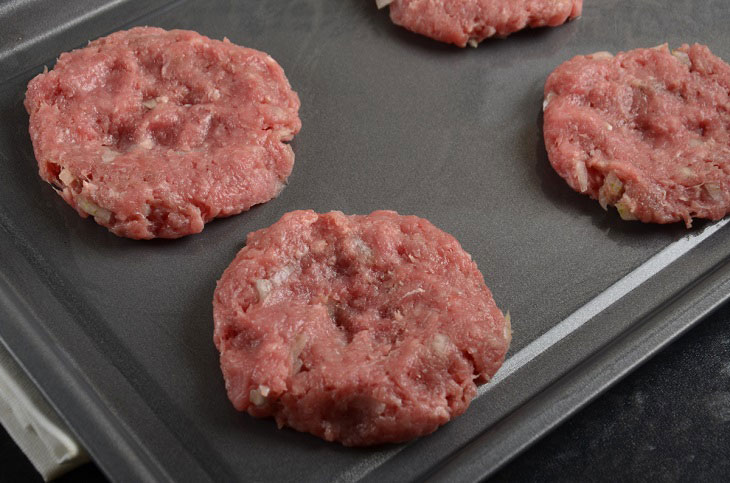 9. Put the fried onions in the recess of each blank.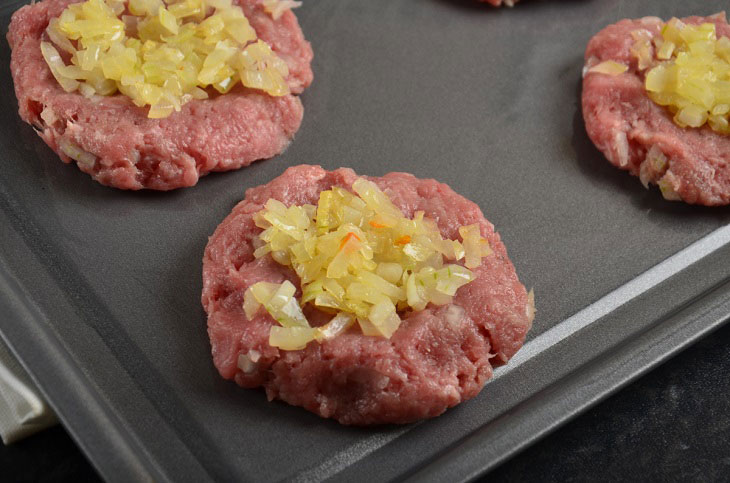 10. Next, distribute the chopped chicken eggs among all the blanks.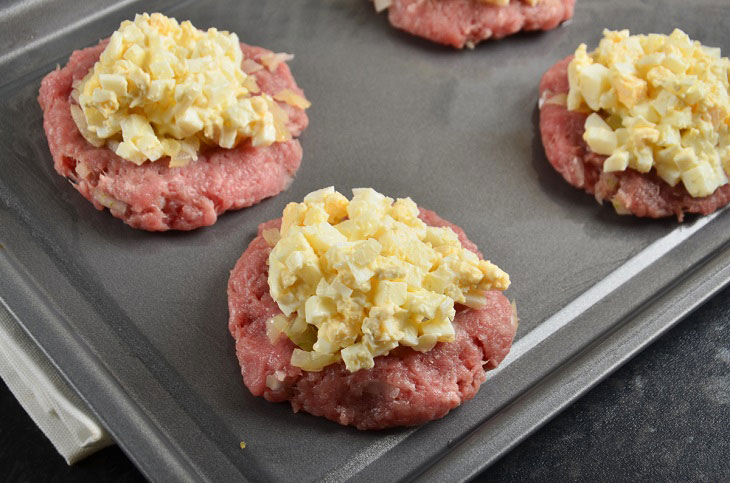 11. Peel and grate the potatoes on a coarse grater, also distribute them among all future stacks. Salt it lightly.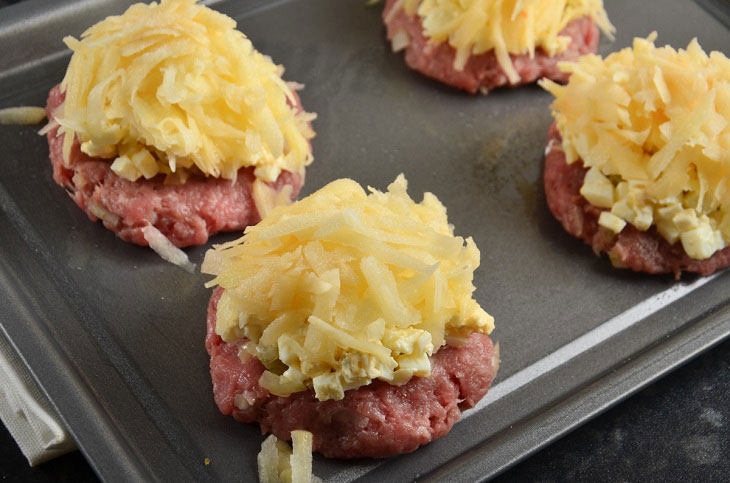 12. Grate hard cheese of any size, carefully sprinkle each pile. Carefully transfer the baking sheet to the preheated oven. Bake for 25 minutes at 180 degrees.
Serve the finished fragrant dish immediately after you remove it from the oven. Portions can be garnished with fresh herbs.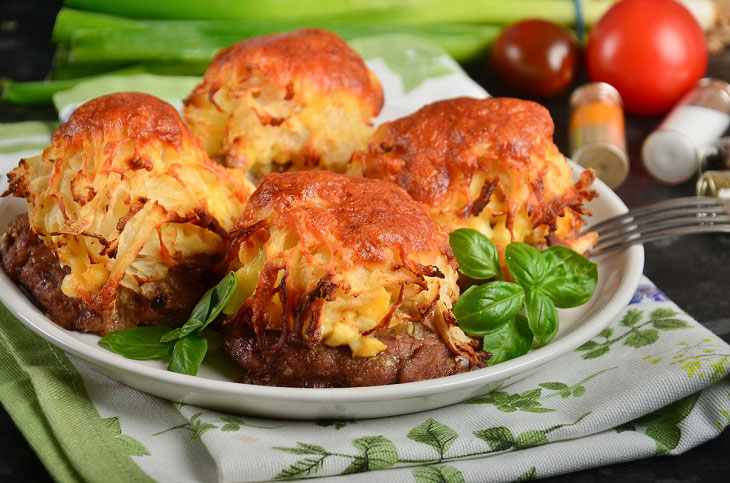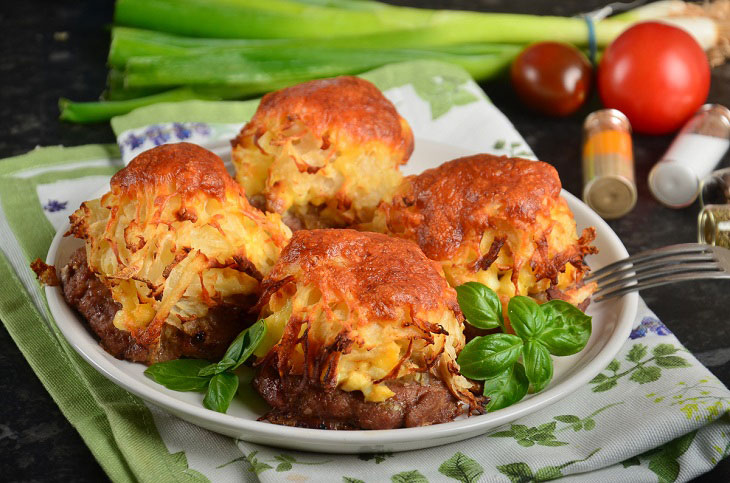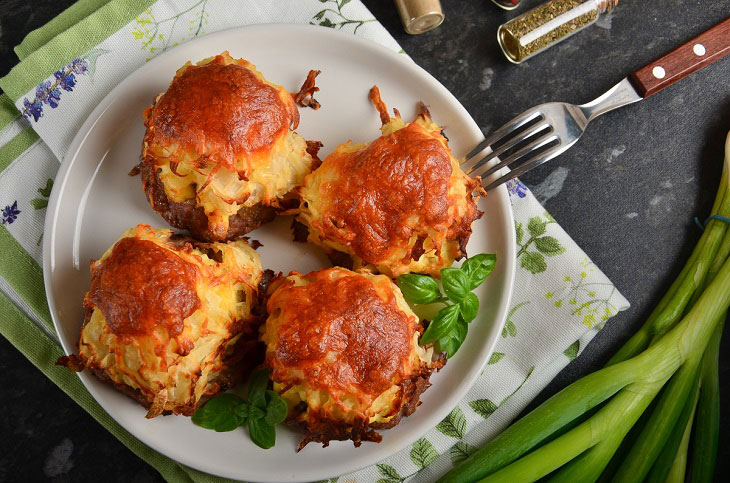 Bon appetit!