Log cake is a dessert that even a novice hostess can handle. It looks original on the table and is worthy of a festive presentation. To prepare a cake from ready-made puff pastry, strips are cut, which are baked very quickly in the oven. To prepare the cream, you do not need a blender, it is simply mixed with a fork. The finished strips are smeared with cream and stacked in the form of a log.
Dessert is good because it allows improvisation. Puff pastry can be unleavened or unleavened. The composition and proportions of the cream can be changed. Classic custard, cream sour cream + boiled condensed milk, butter + condensed milk, cottage cheese + powdered sugar + cream are allowed. You can add nuts, dried fruits, candied fruits to the cream and get new shades of taste every time. When choosing puff pastry, give preference to a product with a layering degree of 44 or more. For cream, homemade sour cream or a store-bought analogue with a fat content of 21% pre-weighed is best.
Ingredients:
Yeast puff pastry – 420 g.
Homemade sour cream – 400 g.
Boiled condensed milk – 360 g.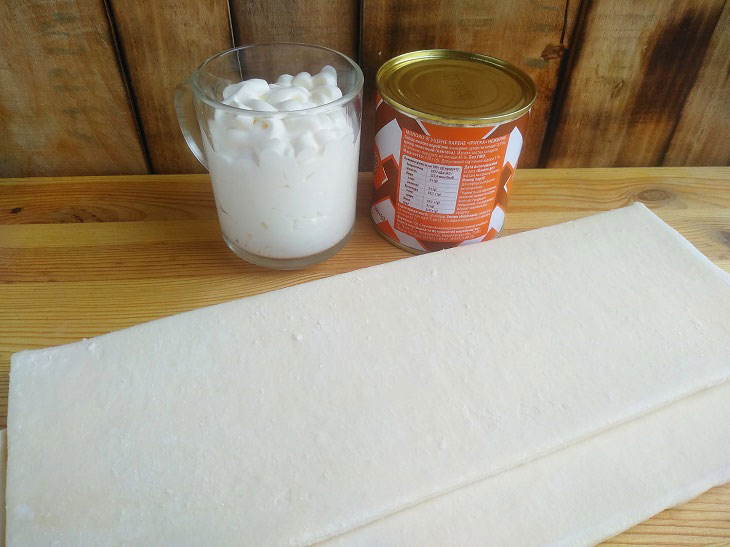 How to cook:
1. Defrost the dough under a towel for 40 minutes at room temperature. Cut it into strips 1.5 cm wide. It is convenient to do this with a roller knife.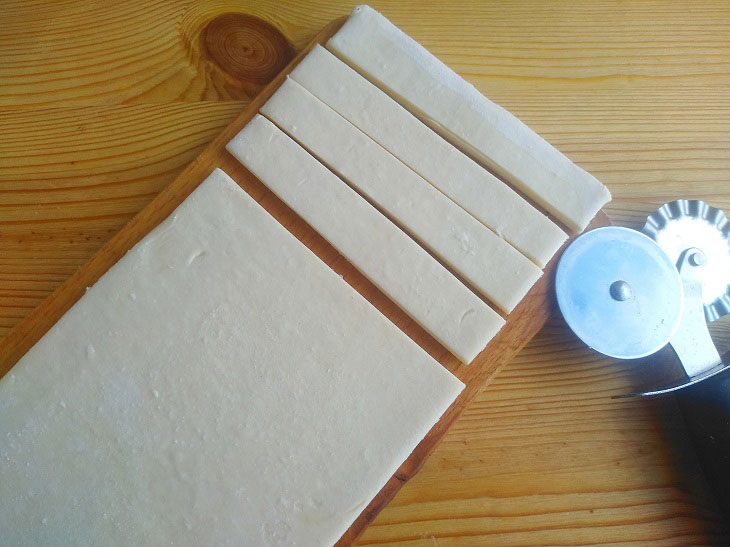 2. Line a baking sheet with parchment paper or a non-stick mat. Lay out the dough strips. Bake in the oven at 190 degrees for 15-20 minutes until golden brown. Cool the finished puff strips completely.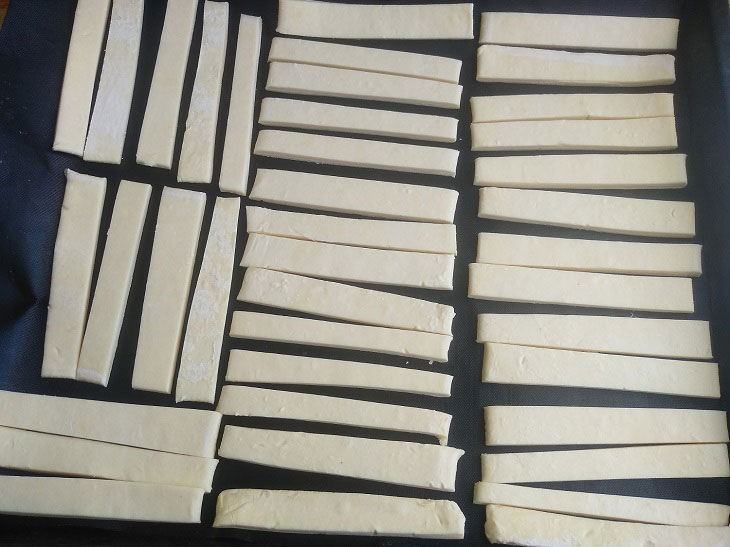 3. Put condensed milk and sour cream in a mixing bowl. Products must be at room temperature.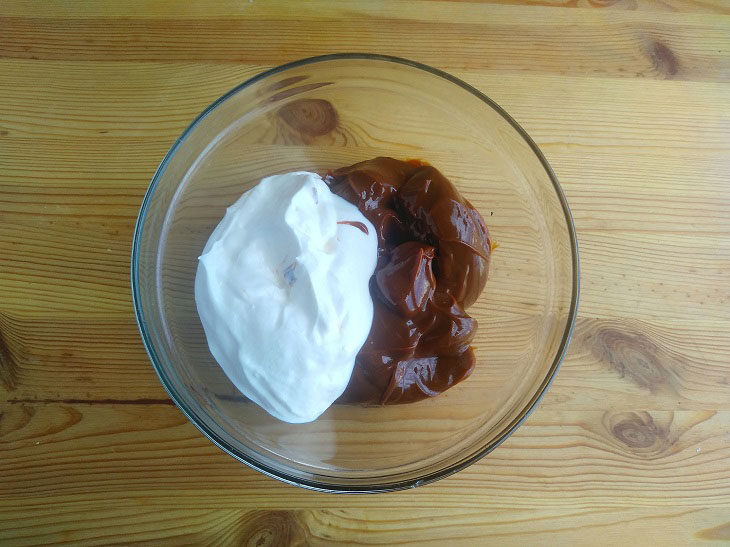 4. Stir the cream with a fork (do not beat).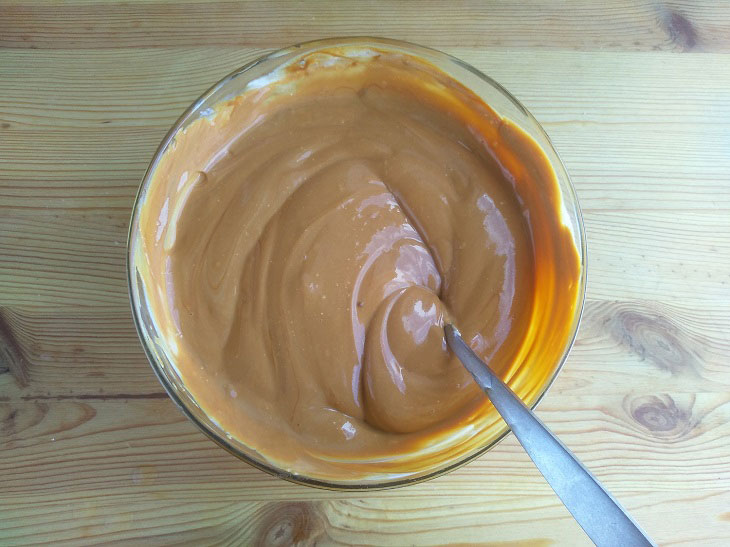 5. To decorate the cake, set aside 3-4 puff sticks. Spread cling film folded in 2-3 layers on a hard surface. Lay out part of the cream as in the photo.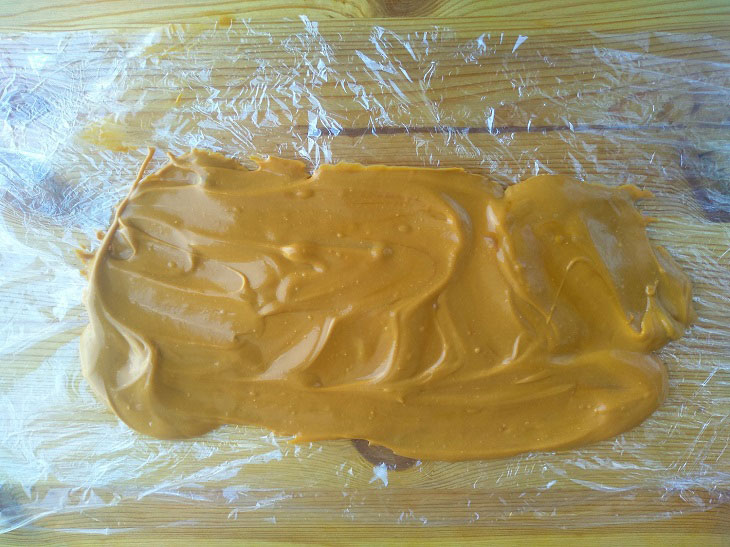 6. Arrange puff pastry on top of the cream. Lubricate them generously with cream.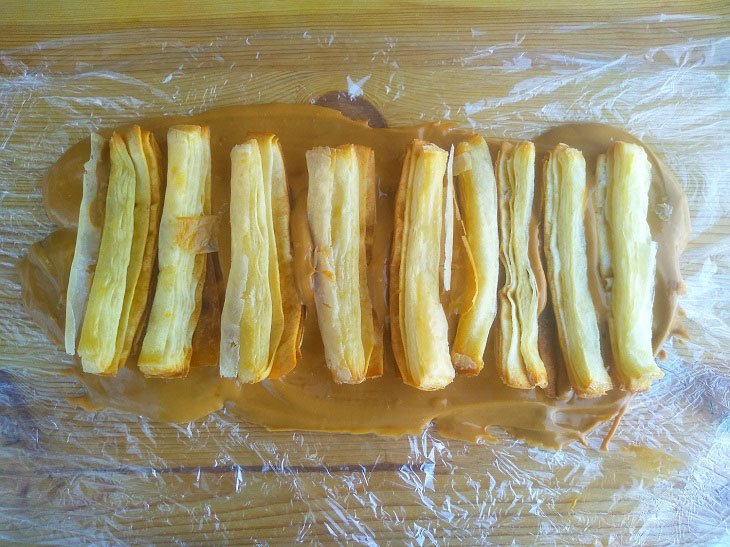 7. Lay out the second sticks, apply the cream again.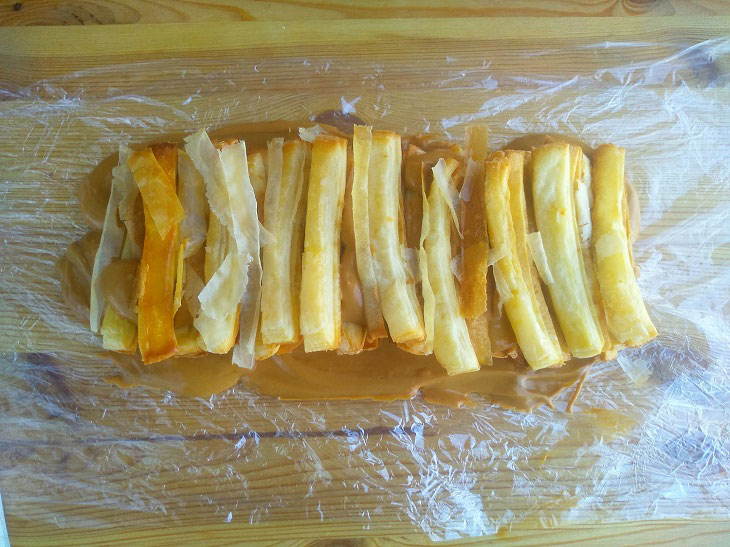 8. Roll the products into a roll, hermetically seal with several layers of cling film. Leave the dessert in the refrigerator for 12 hours.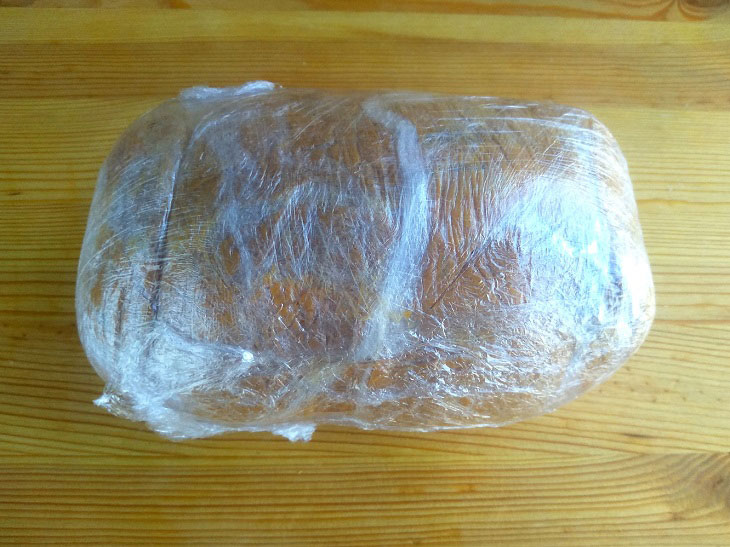 9. Remove film. Grind the set aside sticks with a rolling pin, roll the cake in flakes.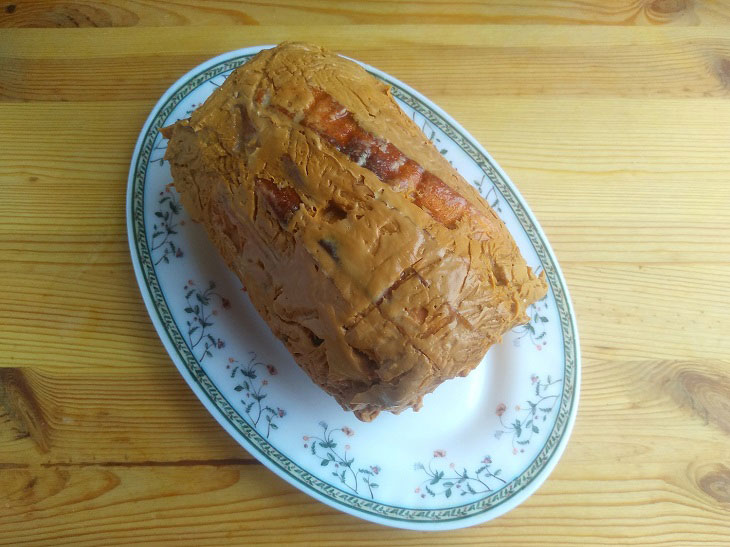 Serve dessert with tea or coffee.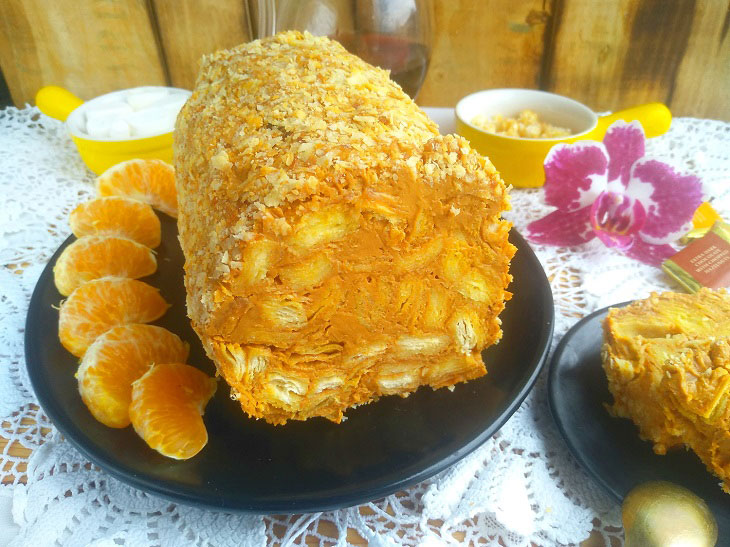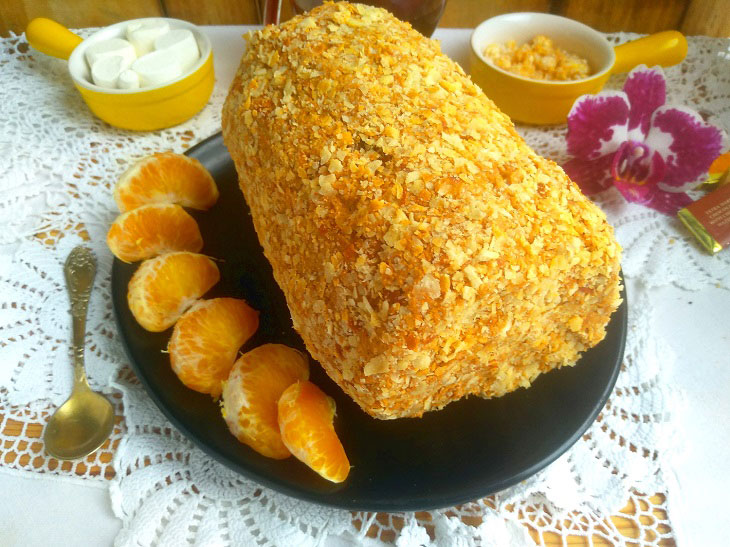 Bon appetit!