Lush charlotte with apples is the perfect sweet treat for tea. Such pastries are easy and quick to prepare, it turns out tasty and airy, with pieces of apples.
Cooking a magnificent biscuit is not difficult at all, the main thing is to follow a few simple rules. The basis of charlotte is biscuit dough, which is beaten with a mixer from eggs, sugar and flour. For reliability, so that the cake does not settle, add baking powder. We offer to bake a charlotte of three eggs. A baking dish with a diameter of 23 cm, in which the cake rises perfectly and remains fluffy, without getting out of the sides. Apples use any – to your taste.
Ingredients:
Chicken eggs – 3 pcs.
Sugar – 150 g.
Apples – 2 pcs.
Flour – 180 g.
Baking powder – 1 tsp
Vanilla sugar – 0.5 tsp.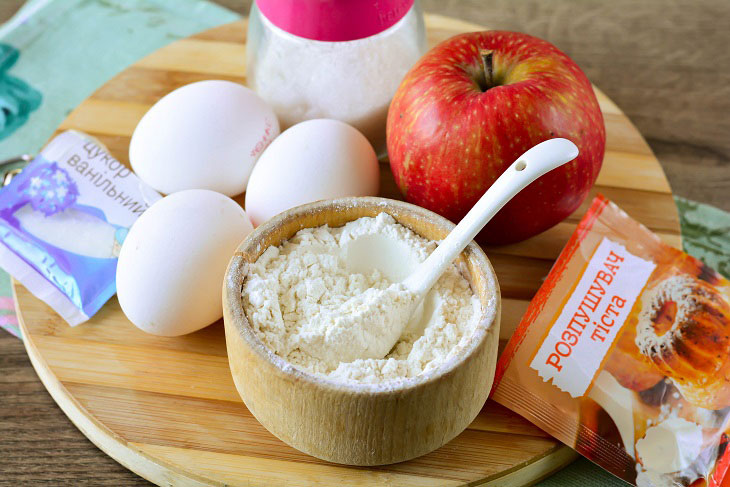 How to cook:
1. Beat chilled eggs from the refrigerator into a dry bowl.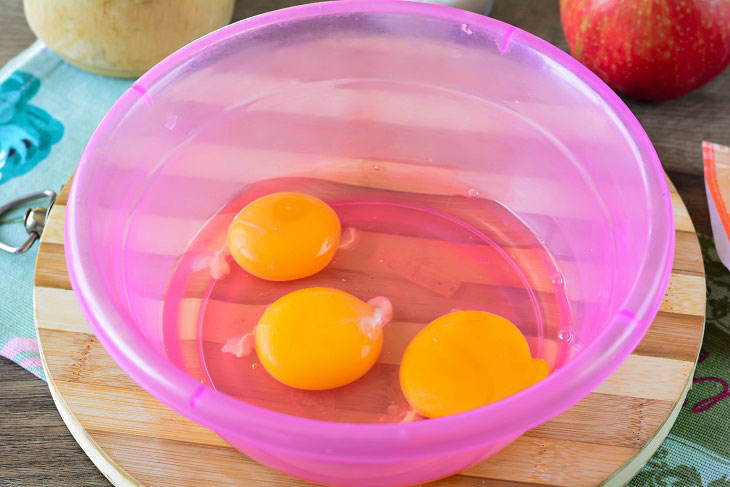 2. Pour regular and vanilla sugar into a bowl with eggs.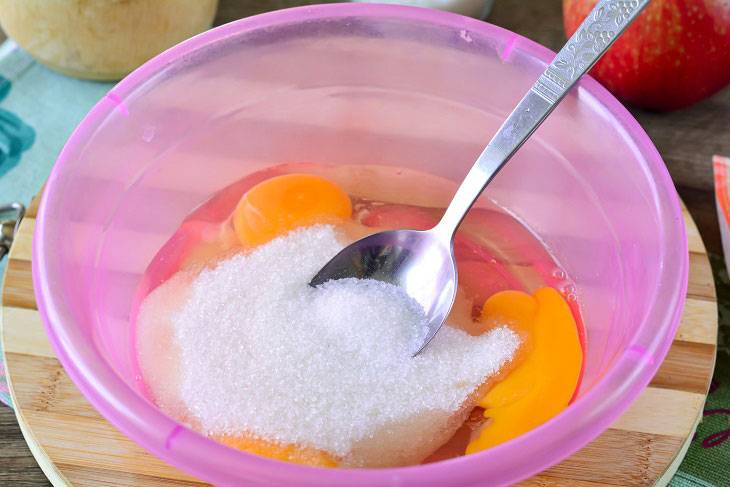 3. Beat the egg-sugar mixture with a mixer at high speed – beat for 10-12 minutes to form a lush foam.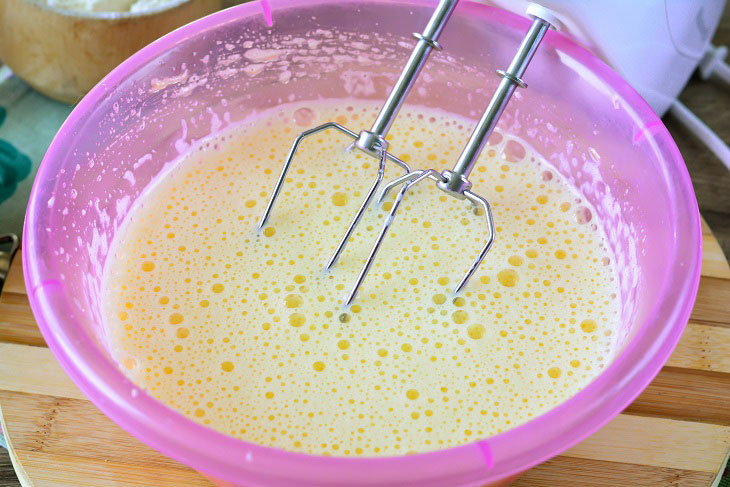 4. Pour in the sifted flour with baking powder.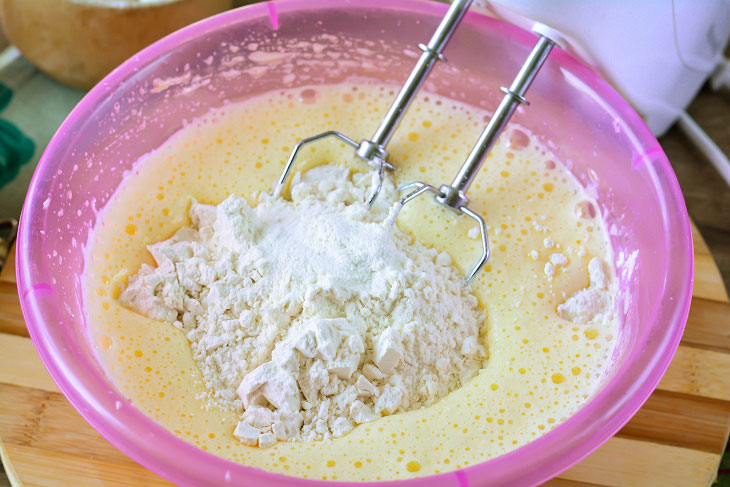 5. Beat the dough again with a mixer – first at low speed, gradually increasing power. Beat the dough for 7-8 minutes.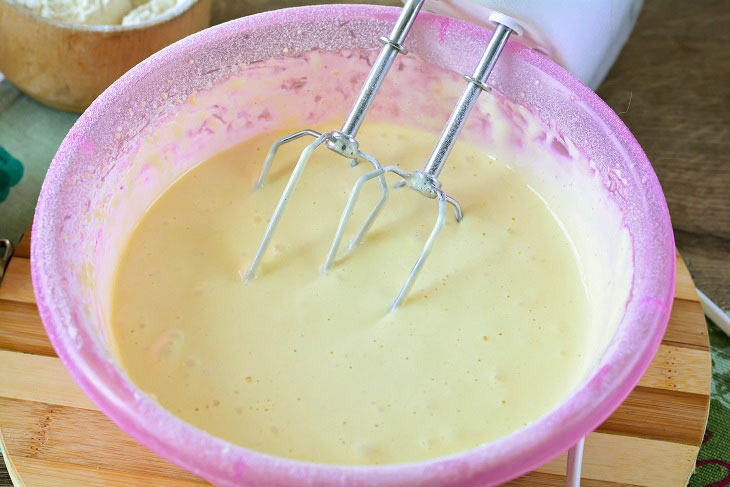 6. Pour the dough into a detachable form – it will not be thick, level the surface if necessary.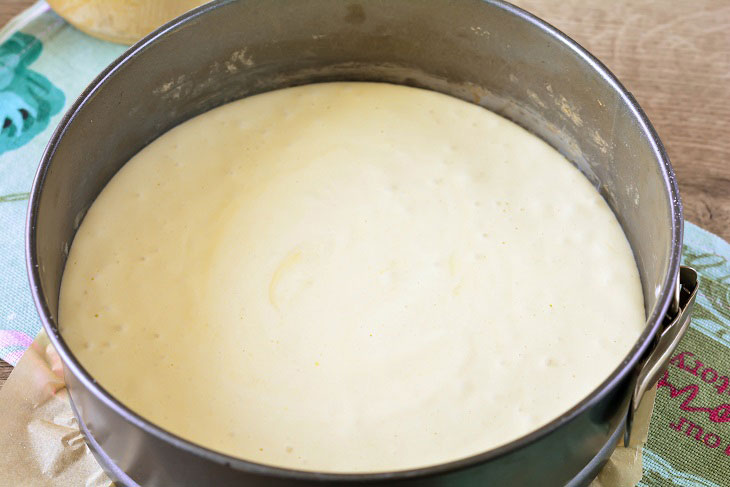 7. Rinse the apples, cut into thin slices.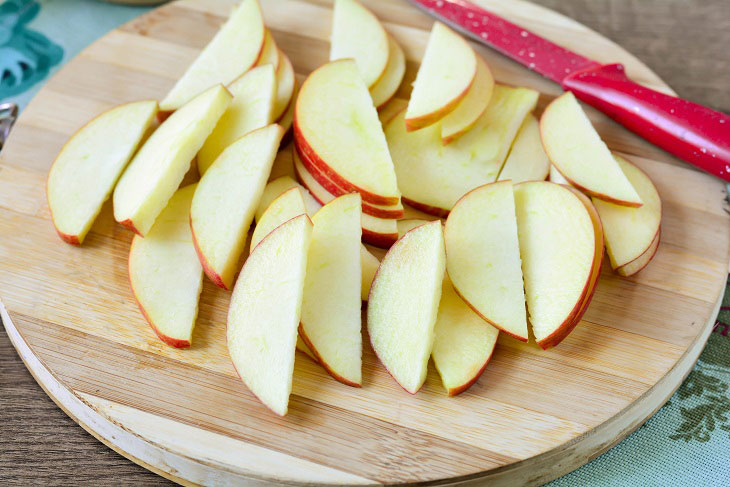 8. Lay out all the apples evenly, sinking them into the dough. Put the charlotte in an oven preheated to 180C.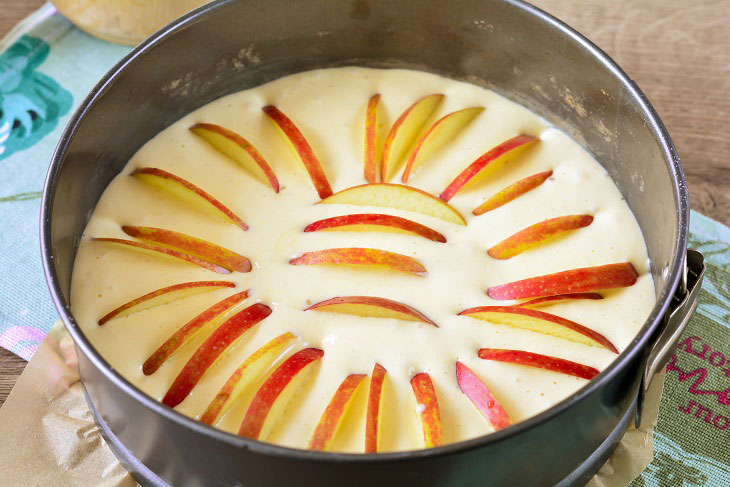 9. Bake the cake for 35-40 minutes until golden brown. It will become fluffy and fragrant. Remove the charlotte from the oven, cool in the form.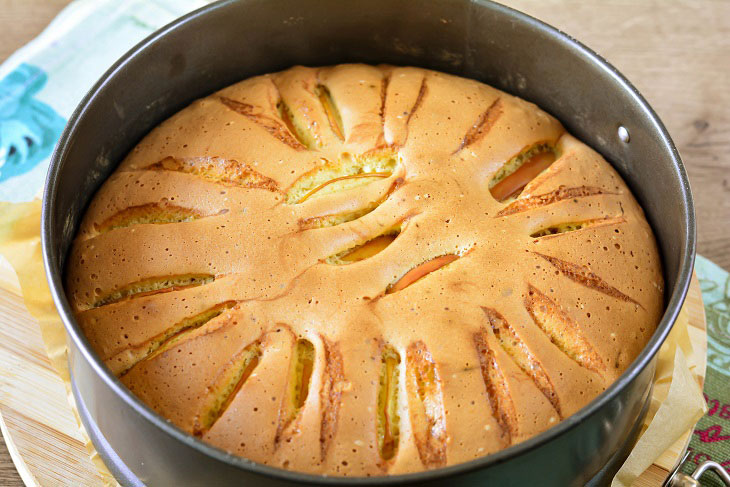 10. Then remove the cake from the mold, put it on a dish.
Serve the finished dish to the table with hot tea.
Charlotte turns out lush, sweet and tasty. This cake will appeal to all children and adults. After baking, the dough remains tender, and apples add zest and pleasant sourness to it.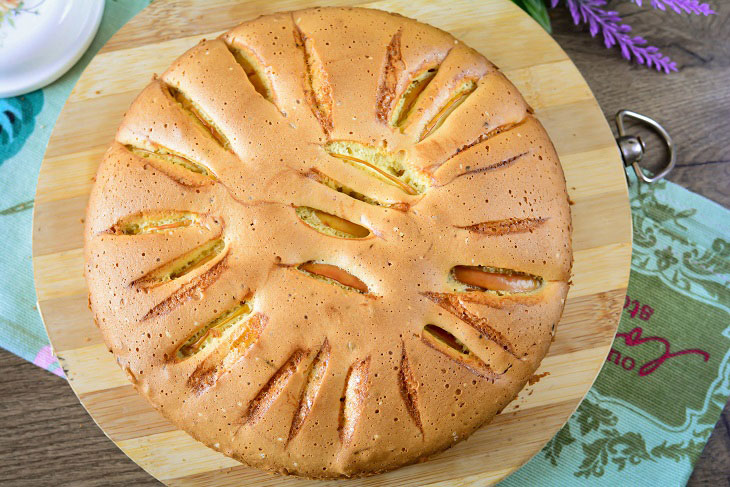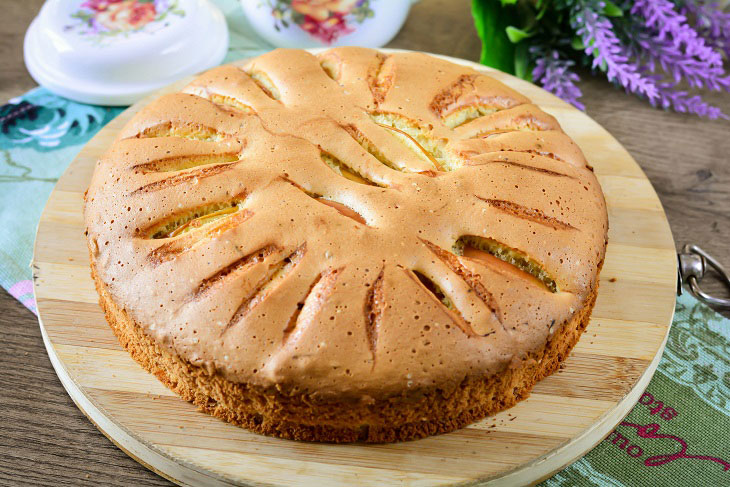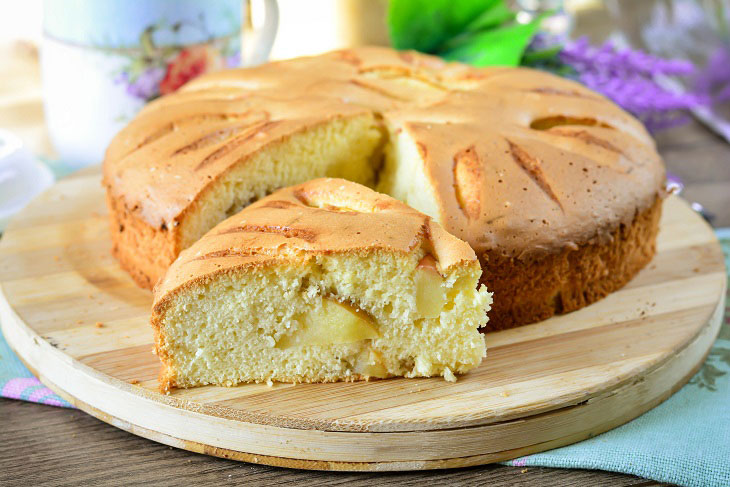 Enjoy your meal!