Hearty, very tasty and fairly budget sweet pasta casserole with cottage cheese, apples and cinnamon, cooked for breakfast or dinner, your household will definitely like it. This dish is prepared simply and quickly, the most common products are needed, and the result will please both children and adults in the end. It is better to take not very large pasta for such a casserole, and replace white sugar with brown, then the casserole will acquire a light caramel taste.
Prepare the necessary products according to the list and start cooking.
Ingredients:
Pasta – 150 g.
Cottage cheese 5% fat – 180 g.
Medium apples – 2 pcs.
Chicken eggs – 2-3 pcs.
Sugar – to taste.
Vanilla sugar – 10 g.
Cinnamon – ½ tsp
Sour cream – for serving (optional).
Additionally:
Breadcrumbs.
Butter or margarine – for greasing the mold.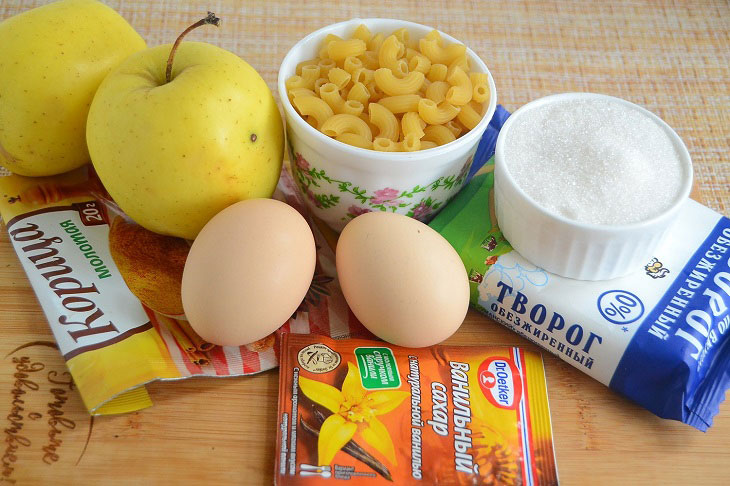 Cooking time: 1 hour. Servings Per Container: 3-4.
How to cook:
1. Boil pasta in lightly salted water until almost cooked, so that they remain a little hard and retain their shape in the future after baking.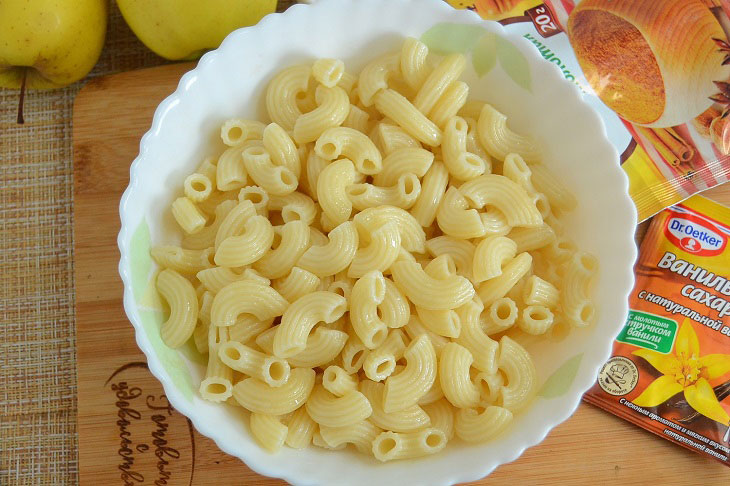 2. Peel the apples and cut into thin slices.
It is advisable to take apples of sweet varieties and with dense pulp.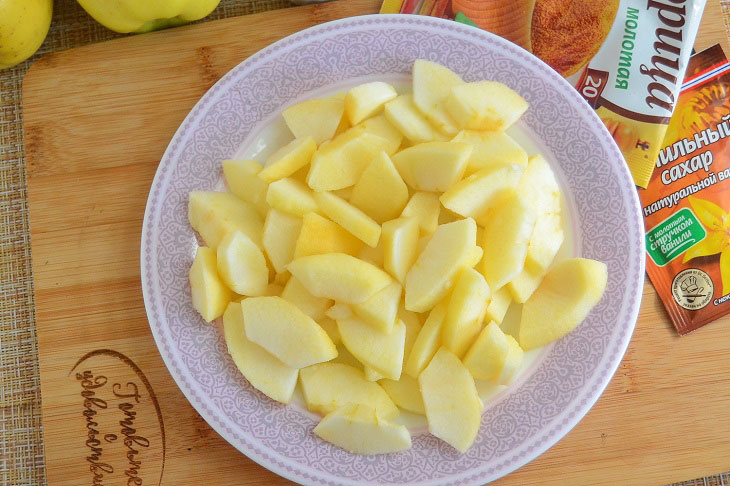 3. Add sugar to your taste, vanilla sugar and cinnamon to the cottage cheese.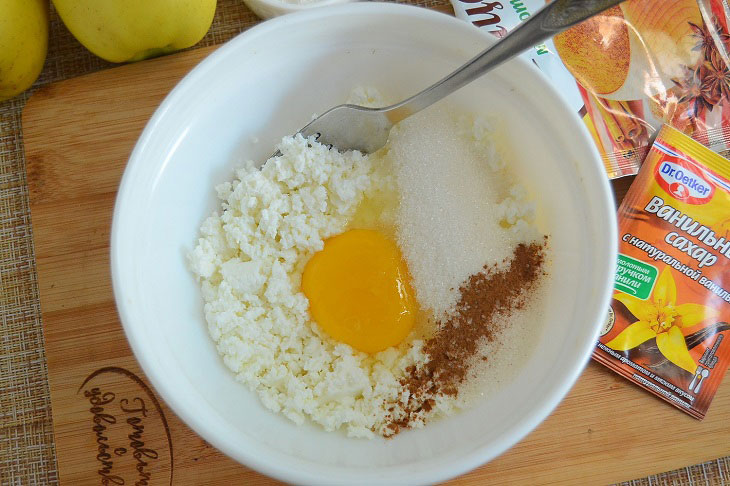 4. We also drive chicken eggs here, spread pasta and apples. Mix everything until the ingredients are combined.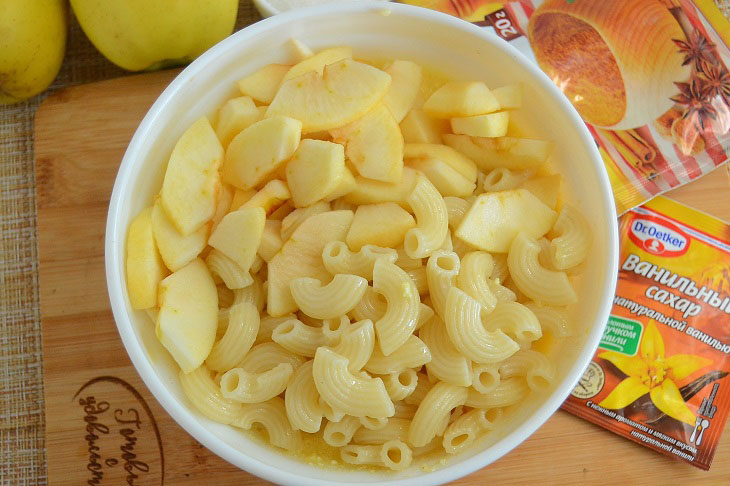 5. Lubricate the baking dish with plenty of soft butter or margarine and sprinkle with ground breadcrumbs.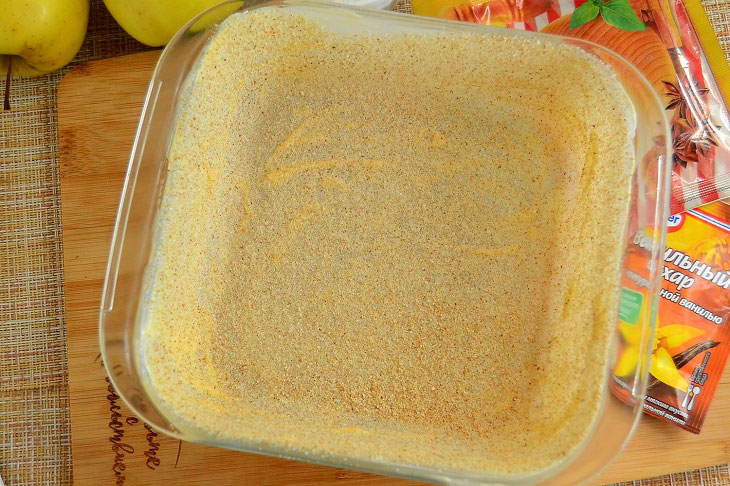 7. Put the pasta with cottage cheese in the form. On top of the surface, we evenly distribute part of the chopped apples, but you can not do this, but grease the top of the future casserole with sour cream.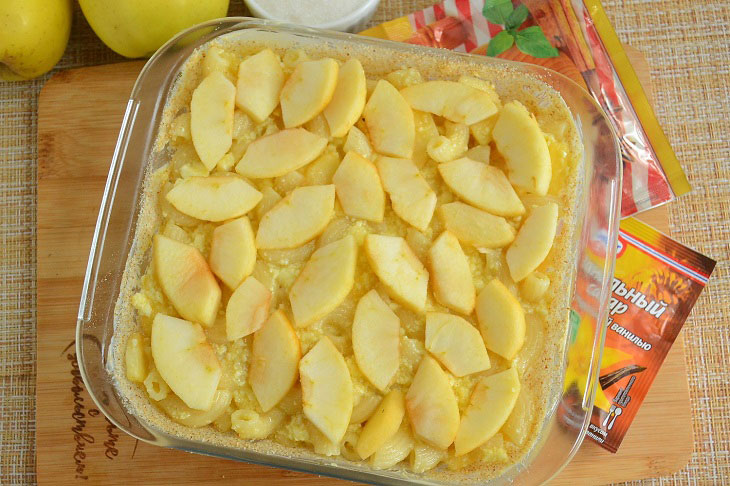 8. Mix a little sugar with cinnamon and sprinkle the surface of the casserole before placing the mold in the oven, heated to 180 degrees. We cook for about 25-30 minutes. The top should be slightly browned, but not burnt, and the filling inside should thicken and seize.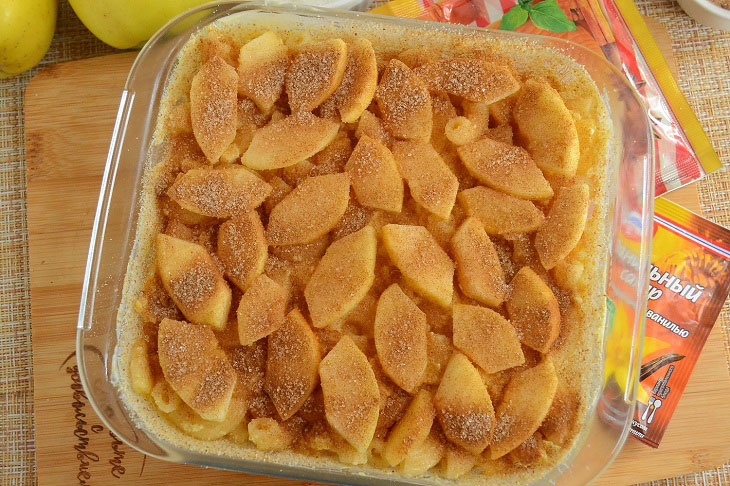 Sweet pasta casserole with cottage cheese, apples and cinnamon is ready. We serve it slightly cooled to the table in the same form in which it was baked, with compote, tea or coffee. Serve additional sour cream if desired.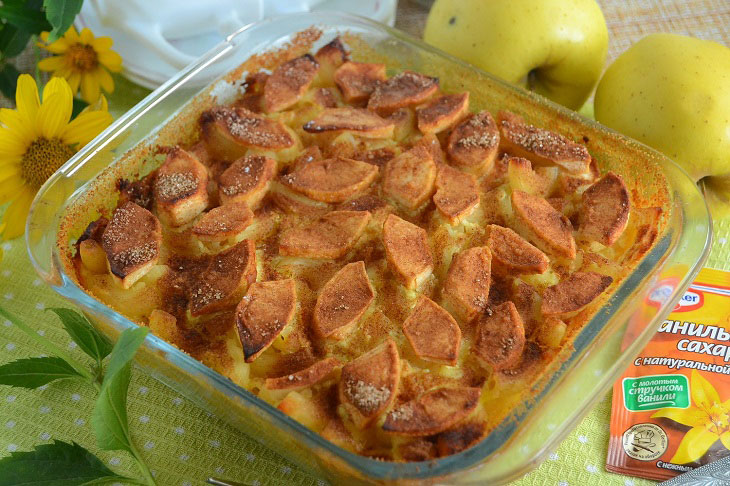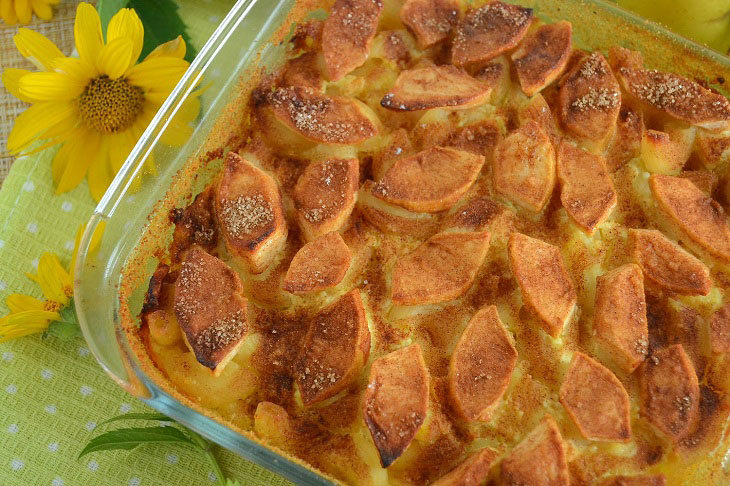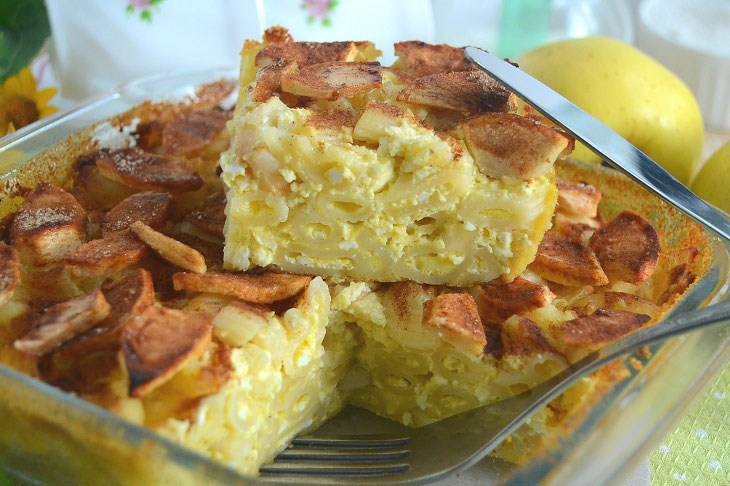 Enjoy your meal!